Mustonen, Nakariakov, BBCSO, Oramo, Barbican |

reviews, news & interviews
Mustonen, Nakariakov, BBCSO, Oramo, Barbican
Mustonen, Nakariakov, BBCSO, Oramo, Barbican
New chief conductor sets out his stall with an orchestra on impressive form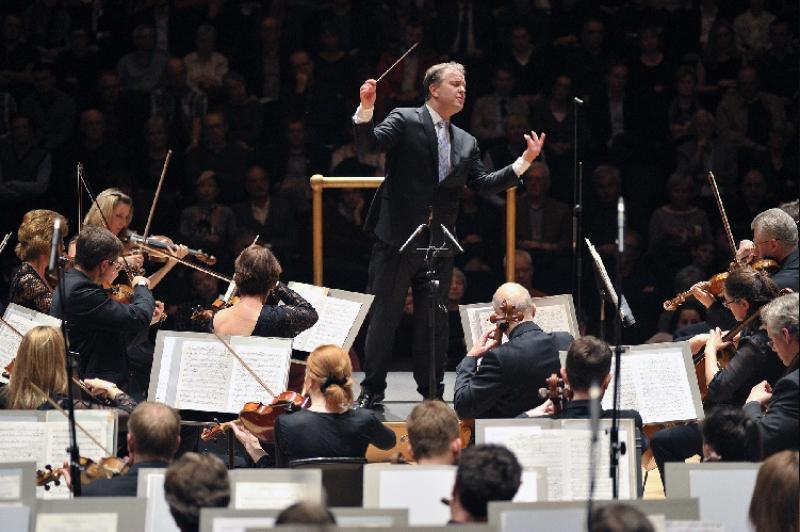 'Deft and understated control' – Sakari Oramo
This was Sakari Oramo's first concert with the BBC Symphony Orchestra since taking over as chief conductor. Of course he knows the orchestra well already, but it was important to make this a good 'un, and so it was.
It opened with the world premiere of a 20-minute work by French composer Tristan Murail, with the double title Reflections/Reflets. As the title perhaps suggests it offered an evocative, colouristic sound world. The first half, "Spleen", dealt in bells, swells and waves rising out of a murky brass and low string background. The second, "High Voltage", featured slow glissandi, spiccato bowing, trills and fast runs up and down the chromatic scale – a seasonal firework display. As what is essentially a fairly static, sculptural piece, however, there was a lack of dramatic momentum or narrative arc, so it was hard to get swept up by it on first hearing. It was more than broad-brush impressionism though, with some finely wrought sonorities and certainly skilfulorchestration.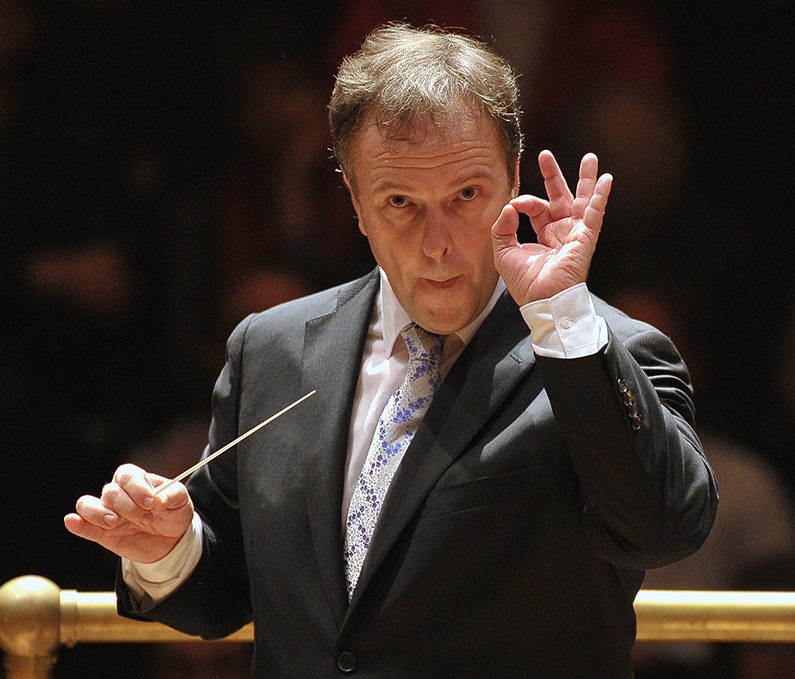 There followed Shostakovich's Concerto for Piano, Trumpet and Strings, with Olli Mustonen and Sergei Nakariakov as the soloists. The BBCSO's string ensemble was here laid bare and impressed under Oramo's deft and understated control. Mustonen's articulation of the impish and disjointed piano lines was often idiosyncratic but always enjoyable and with a great sense of phrase. Nakariakov's silky tone could have perhaps done with a bit of hamming up at times, with his interjections being a little too polite considering Mustonen's more bumptious approach. When the trumpet was allowed to sing alone, however, the unshowy lyricism was very captivating.
In the second half, Oramo conducted Mahler's First Symphony from memory which is certainly impressive – though one might wonder what the exact benefit of the approach is. It is fair to say that the orchestra had a slightly shaky start, with the exposed wind ensemble in particular feeling a bit imprecise, but things came together in good time. What emerged was an assured and electrifying account of this multifaceted monster of a symphony. When, for instance, the third movement was demanding the contrast between the raucous Yiddish dance and the wistful Lieder melody, it was clear that Oramo is able to bring out the absolute best from his orchestra, suggesting that his tenure may well push these fine musicians to new heights.
What emerged was an assured and electrifying account of this multifaceted monster of a symphony
rating
Explore topics
Share this article