Interviews with leading figures from the arts
Friday, 23 September 2022
Hilary Mantel, who has died at the age of 70, was a maker of literary history. Wolf Hall, an action-packed 650-page brick of a book about the rise and rise of Thomas Cromwell, won the Man Booker Prize in 2009. Three years later its successor, Bring Up the Bodies, became the first sequel ever to win the prize in its 44-year history.
Friday, 23 September 2022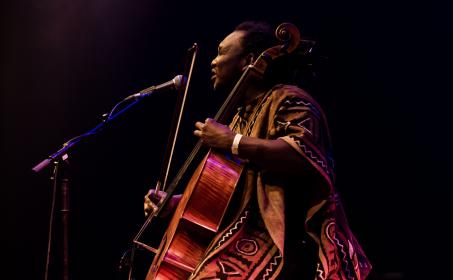 South-African cellist Abel Selaocoe is about to begin his third major concert in London in under a year. As the support artist for kora player Ballake Sissoko and cellist Vincent Segal at the Roundhouse in January, he received a lengthy ovation for his 30 minute set, having demonstrated an uncanny ability to play the audience as dexterously as he plays his cello.