Reviews
Monday, 18 October 2021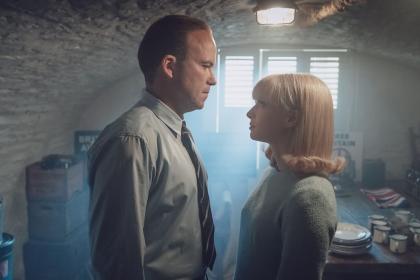 Neo-Nazis held a Trafalgar Square rally under the banner "Free Britain from Jewish Control" in the year of my birth; I had no idea until I watched Ridley Road. Most of us know about the Battle of Cable Street in 1936, but, until now, next to nothing about the Jewish resistance against fascist Colin Jordan and his gang of thugs, some of them cynically recruited from borstals and children's homes, 17 years after the end of the Second World War.
Monday, 18 October 2021
"You can't kick a cow in Leenane without some bastard holding a grudge for 20 years," sighs Pato Dooley (Adam Best) prophetically; he has already started making his escape from that particular Galway village, doing lonely stints on London building sites.