Reviews
Saturday, 26 September 2020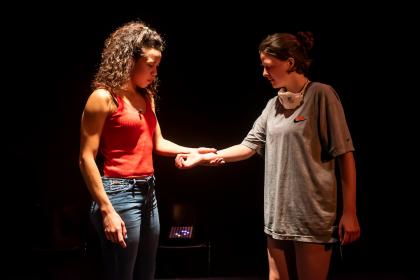 The first words of Sunnymead Court, a new play at the Tristan Bates Theatre, are ominous. "We are transitioning from human experiences to digital experiences." Oof. Thankfully, this isn't another gloomy lockdown drama about the evils of Zoom quizzes – it's the story of an unlikely romance between two women who live metres from each other, but have never spoken. 
Saturday, 26 September 2020
So the Royal Ballet is to make a live comeback, for one night only, on 9 October. Fielding the entire company of 100 dancers, suitably distanced, the enterprise is being hailed as a triumph of logistics. And so it is. But the fact remains that the vast majority of its audience will be watching on a computer screen at home.