Reviews
Thursday, 06 October 2022
It's particularly poignant to watch this story in the knowledge that a little over a year after US-led troops withdrew from Afghanistan, women and girls are enduring a renewed repression of their rights under the Taliban. The real-life story of The Boy with Two Hearts took place in 2000 – the year before the western invasion began; to see it today is a depressing reminder of how little was achieved through that ill-thought-out venture.
Thursday, 06 October 2022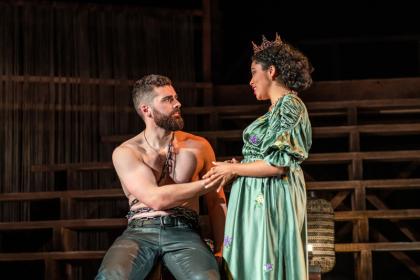 "The poem is real," intones entertainer-turned-courtier Ellen solemnly as a prologue and epilogue to Rona Munro's vivid, vibrant new James IV: Queen of the Fight, presented by Scottish producers Raw Material and Edinburgh's Capital Theatres in association with the National Theatre of Scotland, and getting its premiere at the city's Festival Theatre before a Scotland-wide tour.