The Living and the Dead, Series Finale, BBC One |

reviews, news & interviews
The Living and the Dead, Series Finale, BBC One
The Living and the Dead, Series Finale, BBC One
Gripping conclusion to time-travelling supernatural thriller
Wednesday, 03 August 2016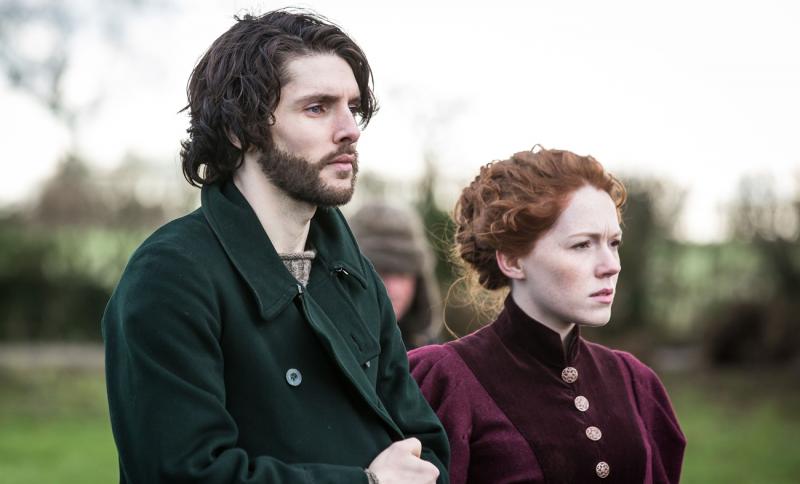 Days of future past: Colin Morgan and Charlotte Spencer as the ill-starred Applebys
If Ashley Pharoah's superior chiller began with its 19th century protagonist, Nathan Appleby, trying to apply science and reason to seemingly irrational events, by the end of this sixth and final episode he had strayed way beyond the outer limits. Not only had the murky past of the Somerset village of Shepzoy reared up in numerous terrifying manifestations, but Nathan and his wife Charlotte were also receiving vivid and disturbing flashes into the future.
To a soundtrack of eerie old English balladry, we've already had a parade of demonic possession, hauntings and murder. Last week, Shepzoy was overpowered by a full-scale onslaught of ghostly Roundhead cavalrymen, the air filled with sounds of screaming, galloping horses and gunfire as the apocalyptic horsemen replayed the Allhallows Massacre, when the villagers were slaughtered en masse, many of them slit open and hanged from trees. Visions of the latter materialised with horrific intensity, even reducing the vicar, Matthew Denning (Nicholas Woodeson), to the verge of a hysterical breakdown.
However, the vicar had been impeded in his mission to exorcise whatever malign forces had Shepzoy in their grip by Nathan's ever-growing obsession with his dead son, Gabriel, drowned in the local pond some years earlier. Visions of the boy (a rather dour and sulky-looking youth, it must be said) keep popping up all over the place, not least in the background of one of Charlotte's photographs, with the guilt-riven Nathan being drawn by the boy's seemingly malign spirit into a suicidal altered state.
This finale opened with a bold leap into the present day, where we learned the identity of the lady in the red anorak who has been appearing regularly to Nathan (did I detect echoes of Nic Roeg's Don't Look Now?). She's his great-great-granddaughter, Lara (Chloe Pirrie), who'd recently given birth to a baby daughter but was being stalked by the ghost of Gabriel – as her grandmother had also been, it seems. Convinced that she was not suffering from post-partum psychosis after all, as the shrinks had been telling her, she dashed off to the old house in Shepzoy to try to get to the root of it all, aided by a suitcase full of old letters and clippings donated by her grandmother.
So, as we had already gleaned, the recurring drawing of a figure holding a "book of light" which Nathan had found so perplexing was Lara with her iPad, while the vehicle headlights which almost ran him down in episode one belonged to Lara's Golf GTI, making a surprise detour to 1894. While Gabriel was trying to drag Nathan into the darkness, Lara had an opportunity to warn Charlotte that her husband was rapidly running out of road.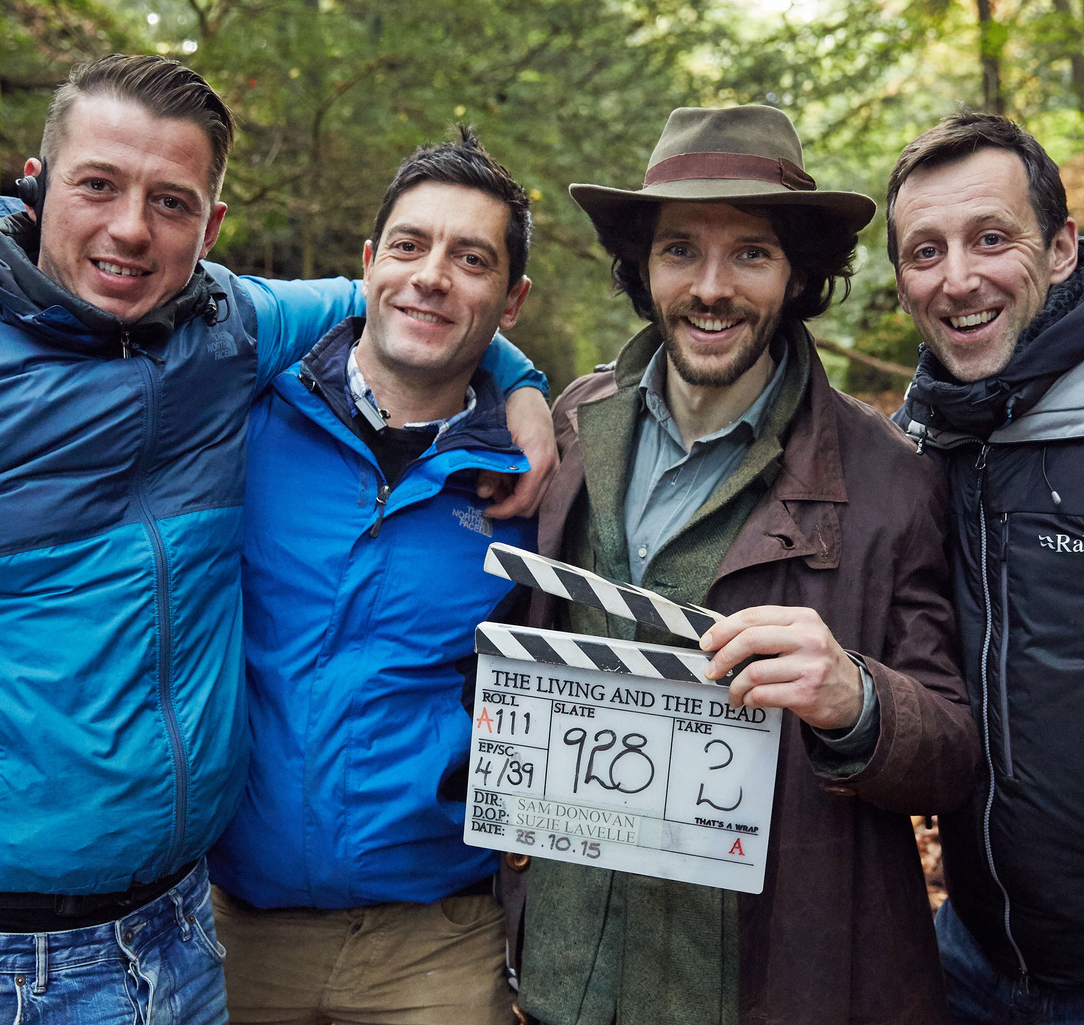 The acting might well attract a few gongs. As Nathan, Colin Morgan's progress from calm control through progressive stages of unhingedness has been quite gruelling to watch, while Charlotte Spencer's Charlotte travelled from skittish girlishness to a last-ditch do-or-die determination to save her husband and her marriage.
Some of the plot's more fanciful escapades wouldn't have worked nearly as well without some brilliant production design. Scenes of village life or workers in the fields were shot and lit with a super-sensitive eye for colour and texture. Bright wintry landscapes were counterpointed against gloomy, rainy days tinted in greys and browns, while glorious widescreen shots gave us vivid blue skies and an array of spectacular dawns and sunsets. Last week's corpses-in-the-woods sequence was rendered genuinely shocking by some spiralling, low-angle camerawork and ghoulish lighting.
It ended with a brisk double-punch. While it seeemed for an idyllic moment as though Charlotte and Nathan had found a way through the mire, the final shot was an admonitory "not so fast, Mr Appleby" moment. Series two, anyone?
Some of the plot's more fanciful escapades wouldn't have worked nearly as well without some brilliant production design
rating
Explore topics
Share this article