Just in From Scandinavia: Nordic Music Round-Up 8 |

reviews, news & interviews
Just in From Scandinavia: Nordic Music Round-Up 8
Just in From Scandinavia: Nordic Music Round-Up 8
Iceland's own idea of what it's about musically, psychedelic Danes, delicate Finns and all points beyond
Denmark's Pinkunoizu: justifiably happy with their second album 'The Drop'
Characterising a country's music by its most successful exports or what seem to be typical local styles is inevitable. With Iceland, the home of Björk and Sigur Rós, it's easy to assume that ethereality, otherworldliness and plain oddness rule the roost. Of course, that's not the case. The artists awarded the Kraumur prize for the best albums released in 2012 testify to Iceland's broad musical palette.
On the next page, our look at the Kraumur winners ranges from the hotly-tipped Ásgeir Trausti to, among other surprises, home-grown reggae.
Scandinavia as a whole doesn't always escape similar pigeonholing. The new arrivals from Denmark are though, stylistically, a wide-ranging bunch.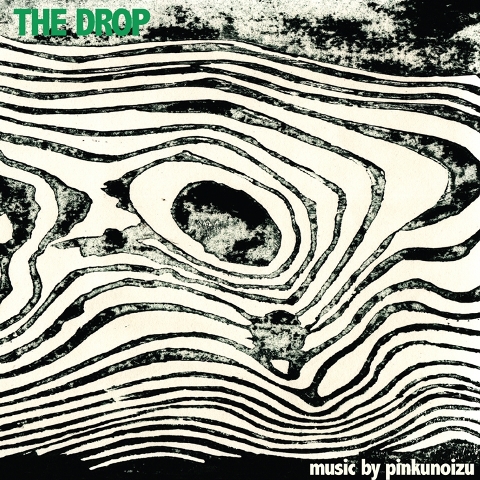 The Drop is the fantastic second album from Berlin-based Danes Pinkunoizu (watch the trailer for the album below). Their name means "pink noise", where all frequencies in the sound spectrum have an equal presence – everything is heard at once, with nothing leaping out. Pinkunoizu aren't that extreme, but they do draw on a multitude of sources. In essence, their sophisticated modern psychedelia brings together Asian-style melodies, Ralf & Florian-era Kraftwerk and The Doors. The intoxicating mix smokily unwinds as The Drop weaves towards its coda on "Down in the Liverpool Stream", a blissed-out acoustic reverie which provides this trip's comedown.
Fellow psychedelicised Danes Waldo & Marsha also soar, but their name – from the Velvet Underground's tale of obsession and unwitting murder "The Gift" – is a feint. Darkness is at a minimum on Zoo, their debut album. With a healthy understanding of what makes The Beatles' "Tomorrow Never Knows" tick, its woozy Slowdive and Cocteau Twins-influenced shoegazing is a treat.
Copenhagen's When Saints Go Machine are more jarring. Their second album Infinity Pool is a disconcertingly fractured mix of hip-hop electronica, Balearic beats and wobbly, Daryl Hall-gone-freaky, choirboy vocals. Insidious. Beads, the partly Texas-recorded third album from The Migrant (alias Bjarke Bendtsen) is acoustic-bedded and coloured with drones, but is really in thrall to Ron Sexsmith and Wilco at their most reflective. Results are unarresting. As for the nine-piece Habadekuk, they're unashamedly locally flavoured, and their Hopsadaddy an engaging smorgasbord of traditional Danish jigs, polkas and reels.
Listen to "Mannequin" from When Saints Go Machine's Infinity Pool
Up in Norway, the band Atlanter brings together folk artist Arild Hammerø and blues/jazz guitarist star Jens Carelius on the fidgety Vidde. With elements of flamenco, high life, Sting, Wilco (again) and Robert Fripp, the album is hard to warm to and more likely to appeal to their existing fans rather than a new audience. Equally indecisive is The Beauty of Fake by The Last Hurrah!!, a project from Bergen guitarist and producer HP Gundersen, who has enlisted all sorts for an album of swirling, raga-inclined workouts which meander and spiral but don't really grab the ears.
Getting a handle on – this time round anyway – Finland is simple. Only one new album has come in: Husky Rescue's fine The Long Lost Friend. This delicate release seductively blends glitchiness, understated vocals and devotional melodies, sounding more akin to Iceland's Mũm than anything they have issued previously. Recommended. Which brings us to Iceland.
Watch the trailer for Pinkunoizu's The Drop
Each year since 2008, when it was established by the Aurora Charity Fund, Iceland's Kraumur Music Fund has awarded prizes for the previous year's best albums. Emerging acts, independent artists and newcomers are eligible. The advisory board includes Björk and her fellow ex-Sugarcube Sigtryggur Baldursson, as well as representatives from national radio and the Iceland Symphony Orchestra.
The Kraumur is about giving professional assistance and financial help, but it also helps winners to get heard beyond Iceland. Encouragingly, many of this year's six winners who issued albums in 2012 do not conform to stereotypes of what Iceland sounds like.
Chief among them are Ojba Rasta and Moses Hightower. Ojba Rasta's eponymous album is reggae. Iceland has at least one other reggae band with hjálmar, but Ojba Rasta must be out there on their own as they mostly sing in Icelandic. Their album has touches of Gregory Isaacs, the sounds of space ships, some dub, a spot-on mid-Seventies production, and is utterly surreal. Moses Hightower's Önnur mósebók ("Exodus") is also in Icelandic. A band rather than a solo artist, Moses Hightower's folkish take on Curtis Mayfield sounds best in the small hours. It's a terrific album (listen to the album's "Stutt skref" below).
Ásgeir Trausti has also recorded in Icelandic on his stately Dýrð í dauðaþögn ("the splendour of the silence of death"), which has become the best-selling debut album by an Icelandic artist. With his platinum sales and an estimated tenth of the population owning the album, Trausti is a proper phenomenon and now ready to reach beyond Iceland. Although generally portrayed as a Bon Iver type, that sells him short, since he's actually more like an exotic John Martyn. The meter of his native language brings an unfamiliar and attractive rolling structure to his songs, rendering them all the more striking. Yet, for the world beyond Iceland, Dýrð í dauðaþögn has been re-recorded in English with lyrics by John Grant. A brush with Trausti in Denmark suggested something may have been lost in translation, but we'll see in October when the English-language album hits the shops.
Listen to "Heimförin" from Ásgeir Trausti's Dýrð í dauðaþögn
There's no such issue with Pétur Ben's Kraumur-winning God's Lonely Man, an assured psychedelic confection tinged with traces of Spiritualized, The Black Angels and Sonic Youth. Retro Stefson's eponymous album is a sunnier, more upbeat proposition. Which can't be said for the brooding, mesmeric Enter 4 by Hjaltalín, the group's third album and the most affecting of the 2012 Kraumur sextet. It was recorded following the release from hospital of their leader Högni Egilsson, after he had a breakdown. At his most ill, Egilsson felt he was experiencing the fourth dimension, hence the title.
Of the 2013 releases which may figure in next year's Kraumur line up, the debut album from Samaris could be a prime contender. The eponymous set compiles two EPs and some remixes. Sounding recognisably Icelandic, it sports distant beats, drifting melodies, a lonely clarinet, tales of the supernatural and a haunting atmosphere. But it does not capture the Icelandic environment quite as comprehensively as Amiina's Lighthouse Project EP, a collection of pieces written for performance outdoors and in public buildings such as the title's lighthouse. "Leather and Lace", one of the six supremely moving compositions, was written by Lee Hazlewood as the quartet – formerly most of the string section of Sigur Rós - were his last collaborators before his death.
Listen to "Perth" from Amiina's Lighthouse Project EP
Listen to "Stutt skref" from from Moses Hightower's Önnur mósebók
Reggae band Ojba Rasta must be out there on their own. They sing in Icelandic
Share this article