John Martyn: Three-Year Wake |

New music reviews, news & interviews
John Martyn: Three-Year Wake
Three years after his death, the rambunctious Scottish singer-songwriter remembered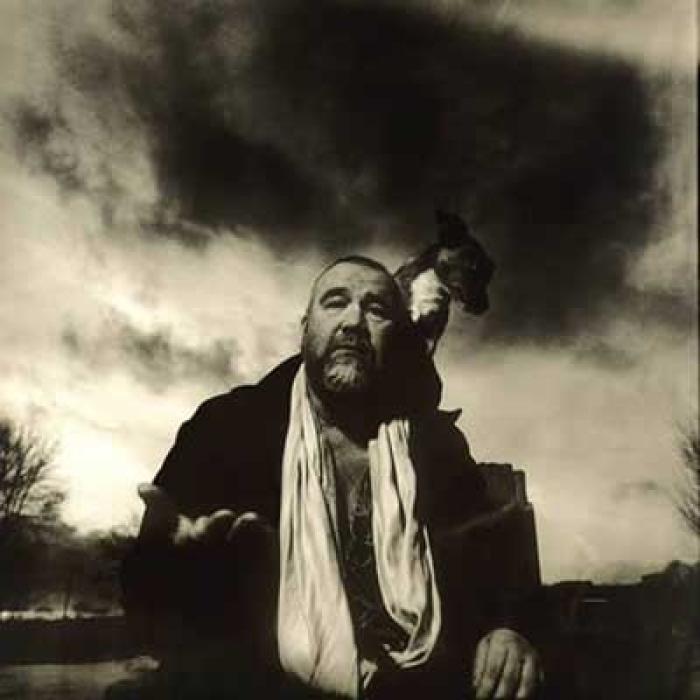 John Martyn: 'I'm not nearly as wild as I should have been, really. Could have had more fun'
Exactly three years ago, late in the morning of 29 January, 2009, the news began to circulate that John Martyn had died at the age of 60. I spent the following 24 hours or so talking to many of his cronies to help assemble a tribute feature for a music magazine. Chris Blackwell, the man who had signed him to Island in 1967, had just stepped off a plane in Jamaica. He sounded fuzzy and uncertain. He knew Martyn was dead but needed details. "What happened, I haven't heard?" he asked. Pneumonia, I told him. "Ah, God, that'll do you in."
Bert Jansch sounded even more doleful and lugubrious than usual; Ralph McTell, back from a "very long walk", was clearly shaken. "I don't even know what's happened. We all thought that things were on the up, it's a real shock." I also spoke to Danny Baker – more of a fanatic than a mere fan – shortly after he'd played an entire two hours of Martyn's music on his BBC London radio show, an impromptu tribute that provided a welcome and emotional point of communion for many listeners.
Everyone I spoke to marvelled at the beauty of the man's music, and the distance his life often travelled from it, and slowly grief began to give way to fond and sometimes rueful reminiscence. There was one exception, however. Martyn's dearest friend and most inspired sparring partner, Danny Thompson, was inconsolable. The normally chipper double-bassist sounded utterly heartbroken. "I'm empty," he said. "I can't stop shaking." He clearly wanted to talk, however, and after a while gingerly began to open up, losing himself in reveries of the good-old-bad-old days, back when he and Martyn would pick fights with entire rugby teams in curry houses mere minutes after playing sublime, achingly vulnerable music to an appreciative audience. It was these kind of personal complexities and contradictions, felt Thompson, that lay at the heart of Martyn's life and music.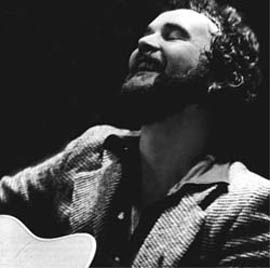 "He dismissed his feelings by being one of the blokes, pretending to throw people out of pub windows, and of course it's that side of him that gets taken up," he said. "But all it was - and I understand it because I did the same thing - is that he didn't want anyone to see that soft underbelly. He wanted to be portrayed as the hard man, and people thought he was a bit of a braggart, a bit arrogant, and of course he wasn't. He'd often play something incredibly beautiful and follow it with a belch to dismiss it, in case someone thought he was being [here Thompson adopted a comically posh Scottish voice] frightfully artistic; a bit poncey!"

The memories of others brought into sharp focus the day I spent with Martyn towards the end of 2005. Flying to Dublin and then travelling by train down to Thomastown in County Kilkenny, where he lived in modest but appealing disarray, I was met at the tiny station by Martyn and his partner Theresa, who clambered out of the driver's seat to enable me to scramble into the back seat of their battered little car. We went straight to the pub, Carroll's bar in the centre of Thomastown, where Martyn was clearly not so much a regular as an institution. And there we stayed.

Subscribe to theartsdesk.com
Thank you for continuing to read our work on theartsdesk.com. For unlimited access to every article in its entirety, including our archive of more than 10,000 pieces, we're asking for £2.95 per month or £25 per year. We feel it's a very good deal, and hope you do too.
To take an annual subscription now simply click here.
And if you're looking for that extra gift for a friend or family member, why not treat them to a theartsdesk.com gift subscription?