Film reviews, news & interviews
Friday, 25 July 2014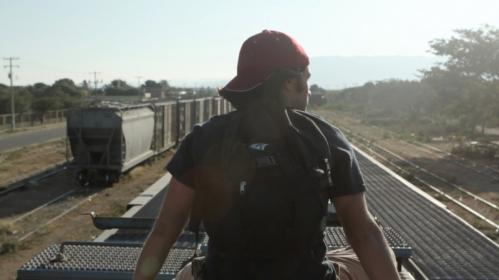 The struggle of the migrant journey from Mexico and Central America to el Norte has been much in the news recently, and, coincidentally, it's a theme that cinema has been following too. After Diego Quemada-Diez's recent The Golden Dream, about teenagers who set out on that difficult route, Marc Silver's drama-documentary Who Is Dayani Cristal? shows us a similar experience, though through a somewhat different lens.It's a story that begins, as it were, at the end. In this case the discovery of a...
Friday, 25 July 2014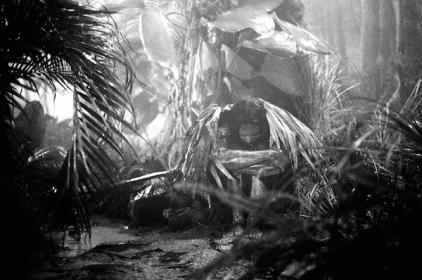 Raya Martin's Independencia (2009) begins during the brutal Philippine-American War of 1899-1902, the prelude to four decades of US occupation. When distant gunfire interrupts a joyful Filipino national holiday, a tough middle-aged woman (Tetchie Agbayani) and her grown-up son (Sid Lucero) flee to the rainforest and set up home in a cabin abandoned by Spanish colonists. 

They adapt well, breeding chickens and living off the land, though the mother is perturbed when the son finds and tends a...
England was movie-mad long before the US. Contrary to appearances in a Hollywood-dominated world, the celluloid film process was patented in London in 1890 and by 1905 minute-long films of news and horse-racing were being made and shown widely in purpose-built cinemas, with added sound. The race to set up a film industry, though, was swiftly won by the entrepreneurial Americans, attracting eager new UK talents like Charlie Chaplin. However, it was a British film that in 1925 was the world's first in-flight movie, and soon the arrival of young suspense genius Alfred Hitchcock and a new legal requirement for a "quota" of British film in cinemas assisted a golden age for UK film. Under the leadership of Alexander Korda's London Films, Hitchcock's Blackmail (1929) is considered the first true sound movie, documentary techniques developed and the first Technicolor movies were made.
Brief_EncounterWhen war intervened, British filmmakers turned effectively to lean, effective propaganda documentaries and heroic, studio-based war-films. After Hitchcock too left for Hollywood, David Lean launched into an epic career with Brief Encounter (pictured), Powell and Pressburger took up the fantasy mantle with The Red Shoes, while Carol Reed created Anglo films noirs such as The Third Man. Fifties tastes were more domestic, with Ealing comedies succeeded by Hammer horror and Carry-Ons; and more challenging in the Sixties, with New Wave films about sex and class by Lindsay Anderson, Joseph Losey and Tony Richardson. But it was Sixties British escapism which finally went global: the Bond films, Lean's Dr Zhivago, Mary Poppins and The Sound of Music made Sean Connery, Julie Christie and Julie Andrews Hollywood's top stars.
In the 1970s, recession and the TV boom undermined cinema-going and censorship changes brought controversy: a British porn boom and scandals over The Devils, Straw Dogs and A Clockwork Orange. While Hollywood fielded Spielberg, Coppola and Scorsese epics, Britain riposted with The Killing Fields, Chariots of Fire and Gandhi, but 1980s recession dealt a sharp blow to British cinema, and the Rank Organisation closed, after more than half a century. However more recently social comedies such as Four Weddings and a Funeral and The Full Monty, and royal dramas such as The Queen and The King's Speech have enhanced British reputation for wit, social observation and character acting.
As more films are globally co-produced, the success of British individual talents has come to outweigh the modest showing of the industry itself. Every week The Arts Desk reviews latest releases as well as leading international film festivals, and features in-depth career interviews with leading stars. Its writers include Jasper Rees, Graham Fuller, Anne Billson, Nick Hasted, Alexandra Coghlan, Veronica Lee, Emma Simmonds, Adam Sweeting and Matt Wolf
Subscribe to theartsdesk.com
Thank you for continuing to read our work on theartsdesk.com. For unlimited access to every article in its entirety, including our archive of more than 7,000 pieces, we're asking for £2.95 per month or £25 per year. We feel it's a very good deal, and hope you do too.
To take an annual subscription now simply click here.
And if you're looking for that extra gift for a friend or family member, why not treat them to a theartsdesk.com gift subscription?