New releases on CD & DVD
Thursday, 17 August 2017
True to their name, Finland's Man Duo are male and there are two of them. The better-known half is former Helsinki tram driver Jaakko Eino Kalevi. Born Jaakko Savolainen – the Kalevi nods to his home country's epic tale, The Kalevala – his arm's-length solo discography stretches back to 2001. That year, he made a collaborative single with Sami Toroi, who traded as Long-Sam.
Wednesday, 16 August 2017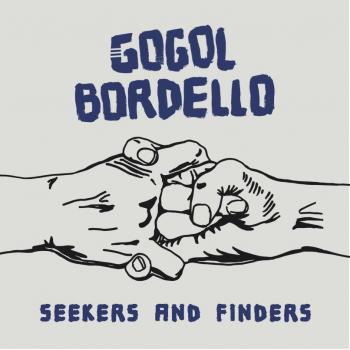 As a live phenomenon Gogol Bordello are unstoppable, a crowd-whipping Balkan-punk storm that sweeps venues away with them. For some years this blinded me to their recorded output. Their albums sent shivers up my spine, a tinctured version of their explosive performances, and I was unable to understand why, despite their wildness, rock'n'roll attitude, and ability to rip out a solid tune, their success remained of the cult variety. Listening to Seekers and Finders, things are clearer.Frontman...