Reviews
Saturday, 18 May 2013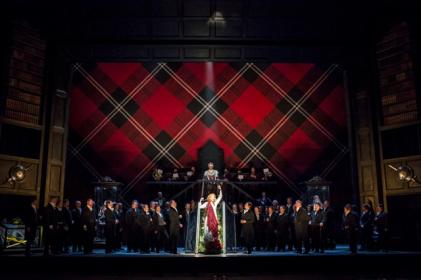 I mean, really, what is the point of Rossini? That's actually not as stupid as it sounds. No-one has ever mistaken any of his operas for taut music-drama, and even the best of them are peculiarly difficult to pull off because without first-rate singers, everything collapses. That is, without doubt, not a problem facing the Royal Opera's new La donna del lago. Trust me: London hasn't heard such spectacular Rossini singing in decades.Nor, indeed, has London seen a production of this opera...
Read more...
Saturday, 18 May 2013
From being "a strange facsimile of the original" to generating the "first British record made by people who are 100 per cent convinced that they doing the right thing", Rock 'n' Roll Britannia breezily mapped the protracted birth of a British rock scene which could take America on at its own game. As Cliff Richard put it, what was created was "different enough to become European. Or other-worldly." It took The Beatles to crack America, but they would not have done so without being rookies in...
Read more...