New releases on CD & DVD
Monday, 20 October 2014
As tough-going as expected, the eagerly anticipated collaboration between Scott Walker and deconstructed metallers Sunn O))) is 48 minutes of deliberately ugly darkness. On the opening track "Brando", in his now-familiar strangulated tenor, Walker wails "a beating would do me a world of good." He's already punned "whip-poor-will" which was, with crushing inevitability, followed by the sound of an actual bullwhip. All the while, Sunn O))) grind away, producing elongated slabs of unyielding noise...
Sunday, 19 October 2014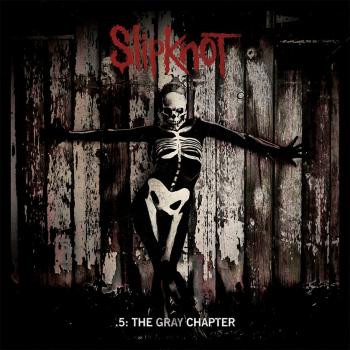 In a week packed with releases from music industry veterans including Neil Diamond, Chris De Burgh and Status Quo, it's actually the new one from Slipknot that's the most interesting. .5: The Gray Chapter is the mask-wearing Iowan metallers' first album in six years, and their first since the 2010 death of founding member and bassist Paul Gray from an accidental overdose. As its title suggests, much of this album is a tribute to friend and colleague – and, as the genre suggests, it's one that...