New releases on CD & DVD
Thursday, 27 August 2015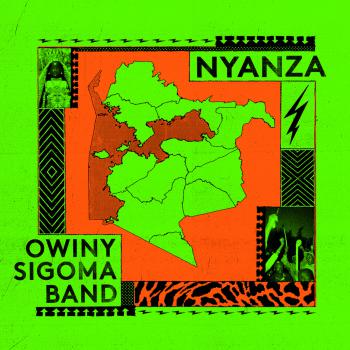 Nyanza is the province of western Kenya where this intriguing Anglo-Kenyan, inter-generational five-piece recorded their third album, exploring the region in which the Luo people created their music. The Kenyan contingent, nyatiti (a plucked lyre) master Joseph Nyamungu and Luo percussionist Charles Owoko are both from that tribe, with Londoners Tom Skinner (drums), Jesse Hackett (vox/keys) and Louis Hackett (bass) making up the remainder. There's a narrative arc of sorts, as the music traces...
Tuesday, 25 August 2015
In a way that is reminiscent of fellow Swedes and label mates Goat, Hills play a primal psychedelia that draws from a far broader spectrum of sounds than the usual garage rock and motorik grooves of their British and American fellow travellers. On Frid, their third album, vocals are largely put aside in favour of spaced-out instrumentals or chanting that suggests medieval plainsong fed into an effects box. While the guitar sounds and grooves of Tinariwen and Songhoy Blues rub up against the...