New releases on CD & DVD
Monday, 28 July 2014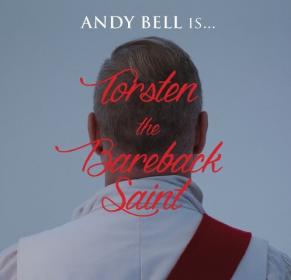 "A theatrical pop song-cycle of musical postcards from the hotspots of memory from a semi-immortal polysexual sensualist's life" is how the fourth solo album from Erasure's Andy Bell describes itself. The story and album begin with "Freshly Buggered", where Torsten, born 1906, arrives at school to tell all that he is gay. "He had found a love so real, so pure" declare the lyrics.The extraordinary Torsten the Bareback Saint can't fail to provoke, raise a smile and carry anyone along with its...
Sunday, 27 July 2014
Loudon Wainwright III is the closest the Americana tradition gets to a stand-up comedian. It's there in the punctilious insistence on his place in the dynasty (a dynasty which has spawned a couple of singer-songwriters of a less humorous bent). One of the gags in Wainwright's 25th studio album in a recording career that began in 1970 is the indignity of old age, and naturally he tells it well: "Brand New Dance" is a hymn to the failing body ("Here comes the hard part here's the bad news/You go...