New releases on CD & DVD
Wednesday, 04 March 2015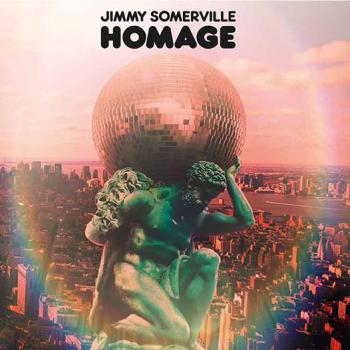 Disco was about the dancefloor: a music that delivered the goods in one-song bursts which made assembled revellers move. The album was not its natural home. Of course, the compilation thrives and albums with side-long tracks hit the right note, but an album entirely dedicated to disco by a single artist would struggle to have the impact of a single, killer cut. Jimmy Somerville's Homage is, then, a brave release. The album is his tribute to the music he grew up with and which had always been an...
Tuesday, 03 March 2015
The release of pent-up desire in a movie drains it of interest. Its withholding keeps the plot boiling, especially if moral considerations come into play. In Fei Mu's Spring in a Small Town, the passion of former teenage sweethearts Zhou Yuwen (Wei Wei) and Zhang Zhichen (Li Wei), thrown together ten years after they parted, is extra-torturous because Yuwen's hypochondriacal husband, Dai Liyan (Shi Yu), is Dr Zhang's close friend and host.Though Liyan is initially unaware of the animal need the...