New releases on CD & DVD
Saturday, 10 October 2015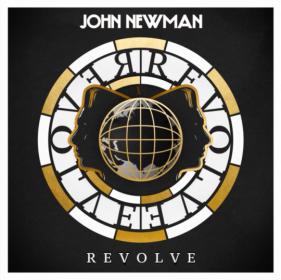 Coming in to this, the second album from big-voiced, baby-faced David Gahan lookalike John Newman, I was keen to see how he'd progressed. After the occasionally satisfying blend of old soul and new production on Tribute, would Revolve allow him to evolve and perhaps hone his sound further?Not really, is the answer. His voice is great – let's get that out of the way from the off. No complaints there, the voice can stay. However, having pulled in Greg Kurstin to work on his follow-up, the result...
Friday, 09 October 2015
Athens, 1987: Youssou N'Dour opens for Peter Gabriel on a world tour. It's a wonder – and to his credit – that the British rock star should dare follow such a powerful performance. Few bands at the time could produce such a seductively joyful sound.Dakar's super-talent hadn't yet succombed to the lure of international audiences. Although he'd begun to move away from the explosive party music of the lengthy grand bals with which he would entertain Senegalese audiences for three to four hours, he...