New releases on CD & DVD
Monday, 22 September 2014
Though advertised as a heartfelt and autobiographical work, U2's 13th studio album tells you far more about the state of the music industry than it does about the intimate inner stories of the musicians. Tying the album release to the launch of Apple's iPhone 6 merely reinforced the view that U2 is no longer a band, more an offshore corporation, and was bound to strike many people as a desperate ploy from an outfit struggling to stay meaningful. Humiliatingly, many iTunes users have been so...
Sunday, 21 September 2014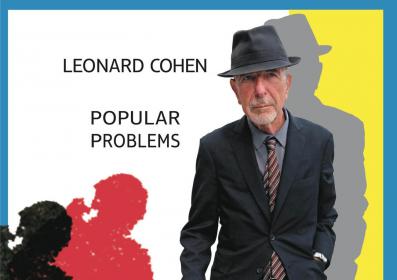 Leonard Cohen has always been, first and foremost, a poet. His thoroughly grounded mix of Vedanta, Zen and Jewish mysticism places him in a class apart. He is both rabbinical high priest and consummate entertainer. As he's never traded on borrowed African-American sex-and-swagger or matinée idol charisma, age hasn't made him in any way ridiculous. He carries his gravitas lightly, not least because his deft way with words keeps us delicately poised between revelation and unknowing.From the...