New releases on CD & DVD
Wednesday, 26 November 2014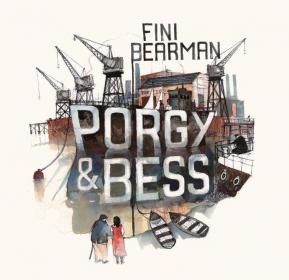 The weapon of choice of wannabe jazz chanteuses the world over, the fact that London-based singer, songwriter and composer Fini Bearman chose to deliver the ubiquitous "Summertime" as a wordless meditation almost made me weep with gratitude.The closing song of this eight-track homage to Gershwin's operatic masterpiece, "Prayer (Summertime)" typifies the way in which Bearman and her superb quintet cast fresh light on material that has long since been imprinted on our consciousness. Beginning...
Tuesday, 25 November 2014
This is a simple story told in the most creatively chaotic way. A kaleidoscope of stunning visuals, intricate mechanics and curious characters unfolds, revealing the tale of Chloe (Audrey Tautou) and Colin (Romain Duris) who fall in love.Their Parisian romance, set in a non-specific era, is based on the 1947 cult novel by writer and musician Boris Vian, L'Ecume des Jours. The story is predetermined by an orchestrated manuscript, constructed on a revolving conveyor belt typewriter. It...