New releases on CD & DVD
Monday, 29 September 2014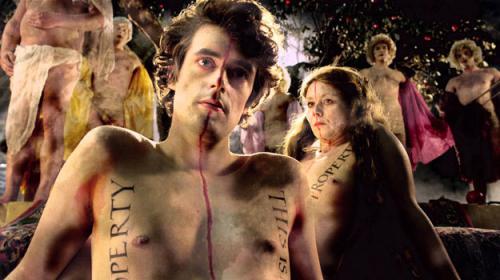 In his director's interview for Goltzius and the Pelican Company Peter Greenaway describes the public profiles that his films have achieved over the years, dividing them into an effective A and B list. He counts his 1982 The Draughtsman's Contract as his most approachable work, while acknowledging that its follow-up A Zed & Two Noughts was greeted by a really savage critical and popular reaction (though the director himself thinks it's his best film).With Goltzius Greenaway is back on form...
Monday, 29 September 2014
Thom Yorke's second solo LP arrived unexpectedly this week via BitTorrent as a paid-for fileshare, a medium Yorke and producer Nigel Godrich hope to promote to empower artists to sell direct, without the need for a corporate hosting system. In a striking dissonance of form and content, the upbeat, seize-your-destiny message of the BitTorrent medium has conveyed to us a set of tracks that, never less than intriguing, are nearly all on the downbeat mood spectrum, from pensive to virtually...