New releases on CD & DVD
Monday, 20 May 2013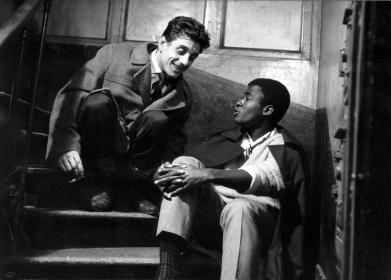 "Chronicle of a Summer" ("Chronique d'un été") is one of the great documentaries of all time – and a work that could only have been made in France, home of the immensely influential Cahiers du cinéma and the constant ferment of speculation on the nature of film. The BFI's release of the 1960 classic by Jean Rouch and Edgar Morin couldn't be more timely: documentary flourishes today as at no other time in the history of cinema and attracts some of the world's best film-makers.The realm of non-...
Read more...
Sunday, 19 May 2013
Jamie Cullum's sixth studio album is about as good a pop record as you'll hear all year. Newly signed to Island Records, the singer-songwriter has seemingly raided ideas from the entire history of pop music, such that low-fi vintage synth lines and jazzy piano breaks rub shoulders with heart-on-sleeve soul belters and subtle electronica. The kind of stylistic pluralism that directly reflects Cullum's own musical loves, in other words.The mash-up of opening salvo "The Same Things" is typical of...
Read more...

When we started theartsdesk in 2009, one of our goals was to give opportunities to talented young writers. We're proud of our record so far, but we'd like to be even prouder. We are looking for a pair of young music writers who want to make their names with us. Ideally...