New releases on CD & DVD
Friday, 22 May 2015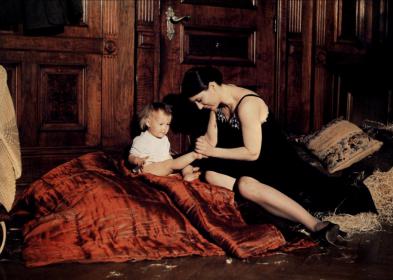 This is a great, neglected film of Nazi Germany. After being savaged by German critics for its "subjective" and "sentimental" perspective on the Third Reich at its 1980 Berlin Festival premiere, it was released with 30 minutes slashed. This is the restored director's cut's DVD debut.Writer-director Helma Sanders-Brahms's view certainly is subjective, and feminine. Germany Pale Mother is a fictionalised version of her early childhood with her parents: here young lovers Hans (Ernst Jacobi) and...
Thursday, 21 May 2015
Michael Keaton – like Cary Grant, Bill Murray, and George Clooney – is one of those stars who frequently convey their awareness that the situations they're in are preposterous. He tautens his jaw muscles; his eyes express a mix of incredulity and suffering. That look is one of the many pleasures of Birdman or (The Unexpected Virtue of Ignorance), 2014's Best Picture Oscar-winner and Keaton's crowning achievement as a mature actor.Alejandro González Iñárritu's heavy dramas (Amoros Perros, 21...