New releases on CD & DVD
Monday, 01 September 2014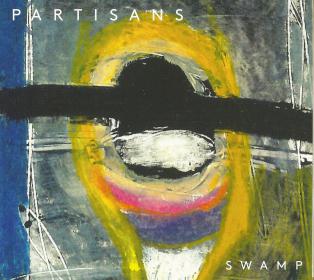 The swamp, all grime and alligators, is not somewhere most jazz or rock fans will expect to spend much time, a soggy Glastonbury aside, and it's a puzzling title for a work of reflective delicacy and sympathetic instrumental colouring. Partisans have now been playing together for 18 years, and this album, their fifth (a leisurely work-rate indicative mainly of how busy the players are elsewhere) is a sensitive tonal portrait and quiet trove of electronic loveliness. The sweetness of Robson's...
Sunday, 31 August 2014
Five albums down, and it seems that The Pierces are yet to stop dressing up their music in different, albeit recognisable, clothes. If 2011's You & I was the big pop album that with any justice would have made Allison and Catherine household names, then its follow-up finds them going full Stevie Nicks. The sisters have made much in interviews of enlisting the help of a shaman and the hallucinogenic tea ayahuasca to get them in touch with their "spiritual" sides before recording Creation –...