Just in From Scandinavia: Nordic Music Round-Up 6 |

reviews, news & interviews
Just in From Scandinavia: Nordic Music Round-Up 6
Just in From Scandinavia: Nordic Music Round-Up 6
From genre-crossing jazz to a seven-year-old Finn singing gibberish, the latest releases from the European North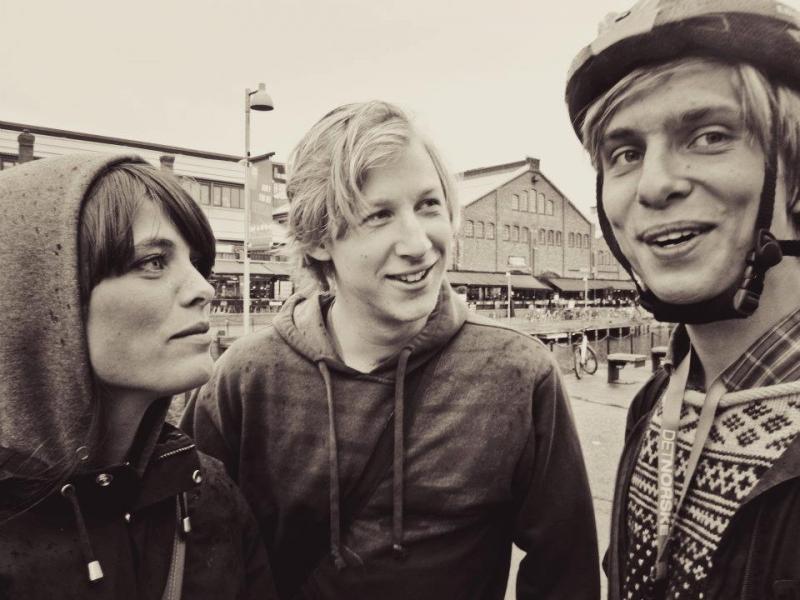 Norwegian jazz trio Moskus: already stretching out on their debut album
Santa has returned home, but he wasn't the season's only visitor from the Nordic lands. The crop of recent music in from the region embraces genre-crossing jazz, vintage-style rock, the expected electropop, cross-border collaborations and a seven-year-old Finn. Exploring all corners of Scandinavia's music, theartsdesk journeys where no one else does, landing in Norway first for some finely formed jazz.
The debut album from Trondheim's Moskus ought to straightforward. And it is, to a point. A jazz piano trio, their line-up conforms to the known. Yet, as Salmesykkel unfolds, it's increasingly clear that they're already stretching out. There's a bit of Carla Bley, hints of the see-sawing favoured by Vince Guaraldi. But there's also a fondness for a Steve Reich-ian repetition and space placing Moskus on a path parallel to continental European minimalists like Nils Frahm. Recorded in Stockholm, this striking album – the title, Hymn Bicycle, references a pump organ – crosses the line between the current crop of post-classical minimalists and jazz.
Moskus are Fredrik Luhr Dietrichson (bass) and Hans Hulbækmo (drums) and Anja Lauvdal (piano). Although the trio met studying jazz at Trondheim Conservatory, Hulbækmo and Lauvdal were also in the quirky indie band Your Headlights Are On, where Lauvdal played organ and synth. Before that, they were in the grunge-shoegazing outfit Snøskred. Moskus do exhibit dynamics drawing from rock: especially on the crashes punctuating "Når det Regner på Presten Dryp det på Klokkarn" and the build of the title track.
Comparisons between Moskus and Sweden's e.s.t. are inevitable, as is an acknowledgment that this music is probably fostered by ECM Records being Norwegian. Where this polymathic approach will take Moskus will be seen, but for now their fresh spin sets these Norwegians apart.
A few hours drove south of Norway's capitol Oslo is Gothenburg, Sweden's second city and the home of Sarah Assbring, who trades musically as El Perro Del Mar. Although her fifth album, Pale Fire, employs more electronics than before, it retains the warmth and heart which has always defined her. In the three years since her last album, Assbring has eschewed her former stripped-down intimacy (and the Phil Spectorishness she had before that) and embraced the shuffling rhythms and dub bass of rave-era pop, just as vintage Saint Etienne did - acknowledging that, Saint Etienne have remixed the album's "Walk On By". As ever though, it's the reflective songs which define the album. The subtle and beautiful Pale Fire is a downbeat gem.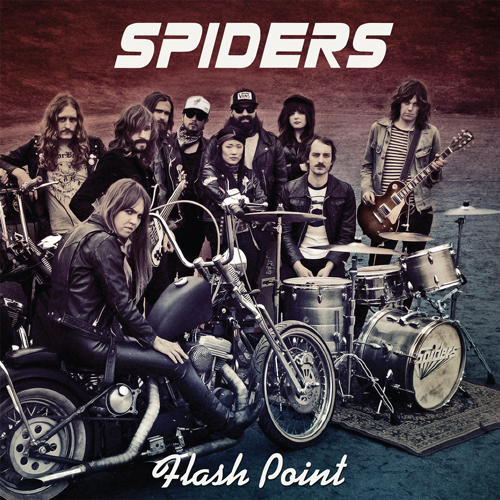 Also from Gothenburg, and looking slightly further back than El Perro Del Mar for inspiration are the defiantly unsubtle Spiders, whose cracking debut album is throwback rock defined by the array of motorbikes on its sleeve. A hairy quartet fronted by Anne-Sofie Hoyles, Spiders look to the MC5, Alice Cooper – the album's "Hard to Keep True" borrows from Cooper's "I'm Eighteen" - and Detroit in general. Which also makes them the progeny of Australian bands like Radio Birdman and The Screaming Tribesman. Equally, anyone with a yen for Girlschool will dig Flash Point. Bonus points for the album's tough, boxy production. If more of Hoyles is needed, seek Paths to Charon, the dark new album from the Seventies metal-influenced fellow Swedes Skansa Mord, on which she guests.
Harpist Rebekka Karijord breached the border between Norway and Sweden, travelling (like Moskus) to Stockholm from her home to record We Become Ourselves. Her chosen instrument suggests this could nod Joanna Newsom-wards, but the memorable We Become Ourselves is, instead, an affecting set of straightforward, haunting songs dwelling on identity and the passing of time.
Intriguingly, Karijord's journey follows that of fellow Norwegian Ane Brun, a previous collaborator of Tobias Fröberg, who co-produces the album (with Karijord). The links with Brun don't stop there. Brun's cellist Linnea Olsson plays on We Become Ourselves. Karijord and Brun have similar timbres, and "Use My Body While It's Still Young" could have fitted snugly onto from Brun's last album, It All Starts With One. Brun had better watch out. Olsson herself has solo album Ah! out. Her frequently lovely, cello-based, echoing, rippling compositions suggest a familiarity with Arthur Russell.
Overleaf: Denmark, Finland, Iceland and more from Norway
Watch the video for "Moskus" from Moskus's Salmesykkel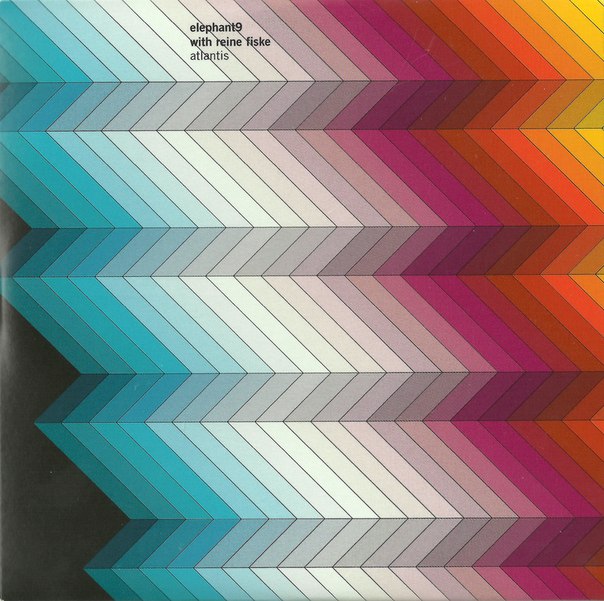 Borders are also broken by the wild Atlantis, a collaboration between Norway's Elephant9 and Reine Fiske, guitarist with Sweden's psychedelic voyagers Dungen. Although now familiar, Elephant9's unfettered take on jazz and prog (not to be confused with Swedish progg) remains disorienting. It's rendered more so by Fisk's alternately flickering and sustained guitar. Ståle Storløkken's Hammond organ is a fine foil for Fiske, and Atlantis is Elephant9 freaking out as never before.
Another international collaboration originating in Norway brings our own pedal-steel legend BJ Cole into the line-up of improv trio 1982 for the 1982 + BJ Cole album. Usually, 1982 are defined by the interplay between Nils Økland's hardanger fiddle and violin, and Sigbjørn Apeland's atmospheric harmonium. For this improvisation, from a December 2011 session, Cole weaves through and stabs into, rather than sitting above, a jazz-inflected serial music drawing from folk and a concrête approach. From the same stable is Ivar Grydeland's Bathymetric Modes, a series of solo recordings made by this improviser between 2007 and 2011, which hint at Tortoise and John Fahey.
Listen to 1982 + BJ Cole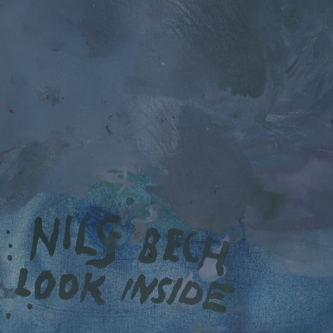 For another take on Norway's music, look to Nils Bech's Look Inside, a concept album charting the beginning, end and the flowering of new relationship which deliberately fuses glitchey electronica, strings and a mannered, post-Antony Hegarty voice. Unfortunately, it's less than memorable.
Sole offerings have come in from Iceland and Denmark, both also none too great. From the latter, Keith Canisius's Beautiful Sharks doesn't create much of an impression by bolting shoegazing to songs that aren't strong enough to rise through the plangent guitars, rolling drums and synth wash. At the other extreme, Flowers, the third album from Iceland's Sin Fang, shouts its melodies loud and clear, anthemically so. Sin Fang cloaks the identity of Sindri Sigfússon (also a member Iceland's Seabear). Once past the all-English Flowers' glitchiness and sinuous strings, it's revealed as another candidate to join the school of Arcade Fire.
Thankfully, Finland is more ambitious. As ever, the new releases in from Finland demonstrate that, even at its most off-the-wall, Scandinavia's easternmost nation can challenge with music that confounds, delights and overwhelms – often at the same time. None more so than the new, deluxe edition of Pepe Deluxé's Queen of the Wave. The album – a self-declared "Esoteric Pop Opera in Three Parts" – was bizarre enough, veering from electro takes on jazz-swing to Queen-like drama, through to funk-disco, metal and psychedelia. This book-bound overhaul takes it even further out, with an additional CD of new tracks, a DVD, a 64-page book and a pack of cards (to play "Baronial Super Top Trumps"). An already head-spinning mix of music, science fiction, ambition and excess becomes even more bonkers.
Sin Cos Tan, a collaboration between Jori Hulkkonen and Juho Paalosmaa, are more linear. Veteran writer, producer and mixer Hulkkonen has long nodded towards the electropop of John Foxx and the Pet Shop Boys, marrying it with Detroit techno. Paalosmaa is also the vocalist with synth-pop duo Villa Nah. Together, as Sin Cos Tan, their moody, introspective album merges minor-key melodies with the bubbling of Computer World-era Kraftwerk. Late-night in feel, the album's highlight is the kinetic "Bittersweet".
A sunnier take on synth-pop is heard on Deep Forest Green, Husky Rescue's new EP. Whispering its way in via the Sarah Cracknell-ish vocals of (Sweden's) Johanna Kalén, the folky melodies merge the organic and digital.
Listen to the title track from Husky Rescue's Deep Forest Green EP
Murmansk and Delay Trees, though, have guitars to the fore. On their third album Rüütli, Helsinki's Murmansk push with bass-guitar led (shades of Peter Hook) dark dramas bedded by the smash-and-grab drums of My Bloody Valentine. Guitar is colour, while Laura's vocals are hunted. Not quite capturing their live power, Rüütli still exerts a powerful muscularity. Doze, the second album from Delay Trees, is aptly titled. Building from the Creation Records/UK indie inspiration of their debut, it woozily assembles strummed and twinkling compositions given added body by a drifting, ambient wash. Whatever they're on, it's probably as relaxing as Doze's vibe.
Salminen chants and chats in gibberish (not in Finnish)
The most loopy thing in from Finland is Eeliks:en's Suutre Teiter, from the always interesting and classy Fonal Records. Mr En is apparently Eelis Mikael Salminen, a seven-year-old boy. Fave foods are fish fingers, lasagne and salmon. He's also fond of mucking about with his dad's iPhone, from which 33 sonic scraps are extracted to make Suutre Teiter. Whether or not this is really is the work of a kid, it's utterly odd, like an unschooled Money Mark. Casiotone-like doodles jerk and wriggle, while Salminen chants and chats in gibberish (not in Finnish). While it's impossible not to want listen to Eeliks:en's "Nopein Eeliksen Seka Rock Rap Hiphop", Fonal's other new release is one to savour and linger with. Lau Nau's third album, Valohiukkanen, is a folk-based, fragile and frosty beauty with dramatic heights matching those of Sigur Rós.
One album amongst the recent crop sums up Finland, and how the music of Scandinavia can transport: the mysterious Koiramato's tremendous, otherwordly Within Time. Over its 68 minutes, this single piece shimmers like Phillip Glass and The Orb. Lacking dance elements, employing a rigid structure and gently laying on crescendo upon crescendo, actually makes it a trip. And like all journeys, musical or otherwise, it has to come to an end. Until the next time then.
Watch the album trailer for Pepe Deluxé's Queen of the Wave
Scandinavia's easternmost nation can challenge with music that confounds, delights and overwhelms – often at the same time
Share this article