Artist Tyler Mallison: 'I don't think about materials as being merely visible objects or things' |

reviews, news & interviews
Artist Tyler Mallison: 'I don't think about materials as being merely visible objects or things'
Artist Tyler Mallison: 'I don't think about materials as being merely visible objects or things'
Technology as material, Madonna as muse: the artist talks about the themes shaping his current exhibition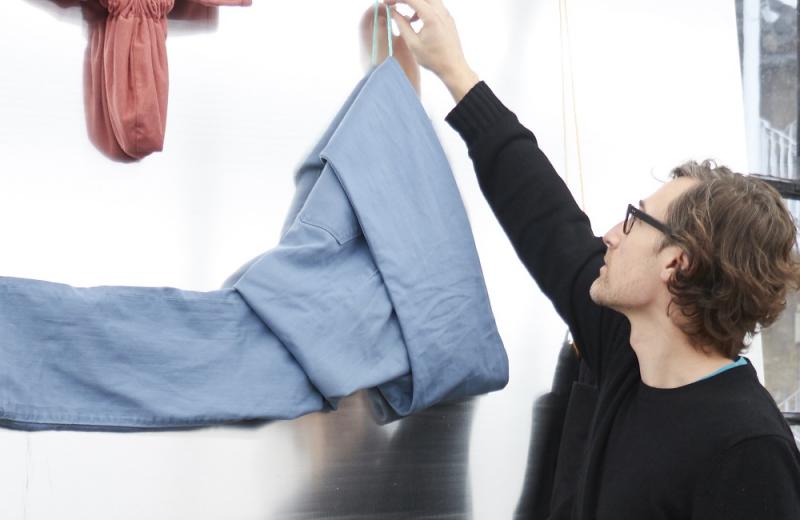 Tyler Mallison: 'Materials are just things, but these things have taken on new dimensions and forms'
Artist and curator Tyler Mallison has chosen the world's most generic title for his current exhibition. It's called New Material, and the surprising thing one discovers is that the hackneyed "new" really can be quite fresh. Sculpture and painting comprise display units, work desks, gym equipment, packing tape and whitewash.
Several films feature window dressing, cross-dressing and gallery furniture. Meanwhile the whole show is haunted by a Madonna lyric and broadly identifies with the concerns of Generation X.
Mallison's interesting background might lead one to expect a certain utility, or pragmatism in the art he presents. He works, by day, in global branding. He's a US emigré with a chemistry background. It's a lot to put in the mix at APT Gallery a small, publicly funded space in one of London's rapidly gentrifying outer boroughs.
MARK SHEERIN: What makes the 1980s such a relevant decade for the times we find ourselves in here in 2017?
TYLER MALLISON: The Eighties for me were a time of significant contradiction and also a source of paralysing cognitive dissonance. So on the one hand, there was a legitimate fear of AIDS or being nuked. And on the other side a very keen ambition to be on board with everything that was glossy, with the promise of MTV and cable television. It was a panacea, all about this sexy alluring world that was exciting and full of these global brands, and that actually matched a lot of my immediate environment.
How have artists' relationships to their materials changed since the 1980s?
Materials are just things, but these things have taken on new dimensions and forms. We relate to them differently. They exist both in the real world and the virtual. And we can now use things to go elsewhere, with virtual reality, and to transcend our present space, with augmented reality. Further than that, these things are starting to connect. They're talking, and in their turn they're beginning to also change the shape of other things. So I think materials have dramatically evolved.
What do materials offer an artist? Comfort, potentiality, suggested form or something else entirely?
I think that materials are a tool for expression but also speculation. I like to think of my work as quite conceptual but also concerned with making. It's only upon trying to give form to something and grappling with some form of materiality that the ideas can really reveal themselves fully. Materials often surprise the artist and perhaps that's why they continue to be of interest to artists. I don't think about materials as being traditional materials like paint and graphite. I think about them as extending to other systems – digital tools, software, other technologies that are emerging. I mean, all these things are materials that you can work with, that generate new material.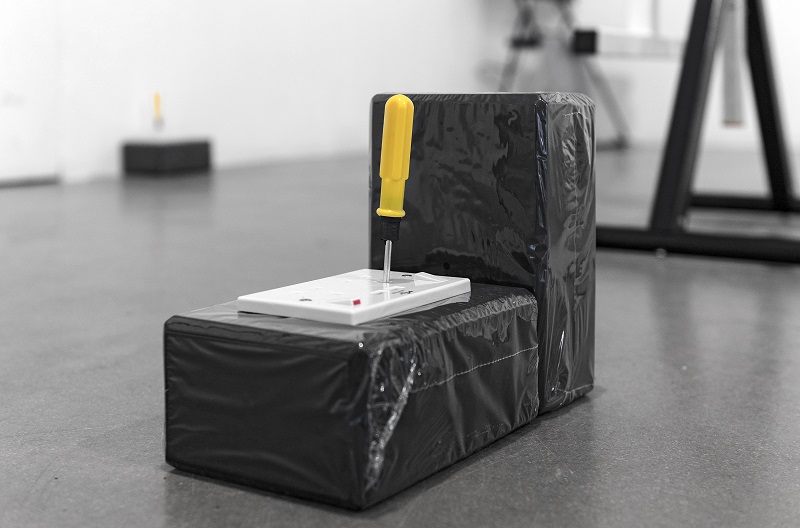 Some might say that in 2017 the only new material is new technology. What's your attitude towards the cutting edge of product innovation and science with regard to art?
That's an interesting question because you have to recognise the context that we're in. Society at large has been influenced by different revolutions. The industrial revolution has been one of the main ones and we've gone through different cycles, which have impacted on previous generations, like our parents, the baby boomers. We're in the third stage of the digital revolution right now and it started with the emergence of the internet and then mobile technologies and then now we're getting into the networked possibilities of things. There is predicted to be, at minimum, another stage of this revolution ahead of us. So as an artist, I'm aware of this, and I think this is the most significant thing in my moment, And I think part of an artist's role is to respond to our times and think about the predominant shifts that are occurring, drawing attention to some of those things. I think these new technologies can be utilised as tools and materials for creating additional materials and works that hopefully will challenge me and reveal something in the process.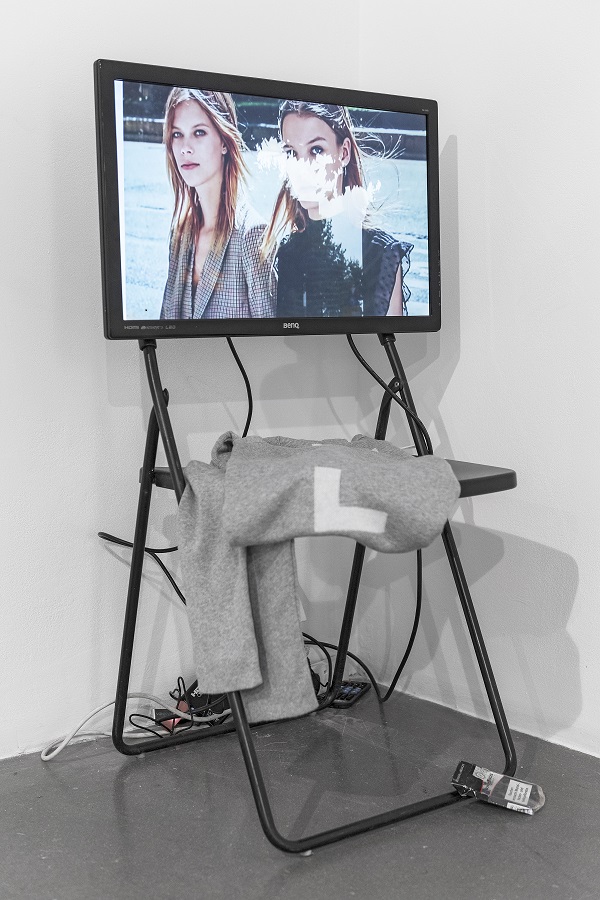 Your subtitle is Living in a new material world. What about the Madonna reference hooked you?
I think perhaps it reveals some insight into my personality, and my formative context. I grew up in the mid-western United States, just outside of Minneapolis. And I think that Madonna represented an energy, just in that context, that felt extremely fresh. She really disrupted a lot of these traditional patterns that I was subconsciously observing around me, things that came from my parents' generation. I think because of my personality I latched on to that very early and she said something in her music, persistently, that felt highly relevant, highly topical and, I would go so far as to say, somewhat enlightening to that present moment. And I think she was really the first powerhouse, almost like a global brand in her own right and seemed to manufacture the new in a way that felt that it could challenge the boundaries of things and bring things into the mainstream. So, her Sex book later, and even the documentary Truth or Dare really helped to create visibility for queer culture and put that in the mainstream pop discourse where it had never belonged.
But I think with Material Girl, specifically, it was about ambition and how it resonated with the outlook I was developing at the time as a kid: terrified on one level that everything was going to be destroyed in the world and I was going to die, but at the same time eternally hopeful and energised by this other viewpoint.
Given the dematerialising effect of so much technology, is it still possible to live in a material world?
I guess it depends on how you define a material world. Maybe I'm a little bit left of field in my thinking but I feel like materiality is "everything that is material". In an art historical context, yes, there is discussion about materials and the immaterial, with performance art. But there's now a lot of discussion that everything that's on the internet is material. And this material generates itself, it exists, and it has an impact on other things. So I don't think about materials as being merely visible objects or necessarily things, and I am interested in this integration of the traditionally immaterial and the material to form a new hybrid of the material – and I think that's kind of where we are.
It's only upon grappling with some form of materiality that ideas can really reveal themselves fully
Share this article