Reissue of the Year: Carola Baer - The Story of Valerie |

reviews, news & interviews
Reissue of the Year: Carola Baer - The Story of Valerie
Reissue of the Year: Carola Baer - The Story of Valerie
Collection of tracks from obscure early Nineties cassettes is 2018's most arresting archive release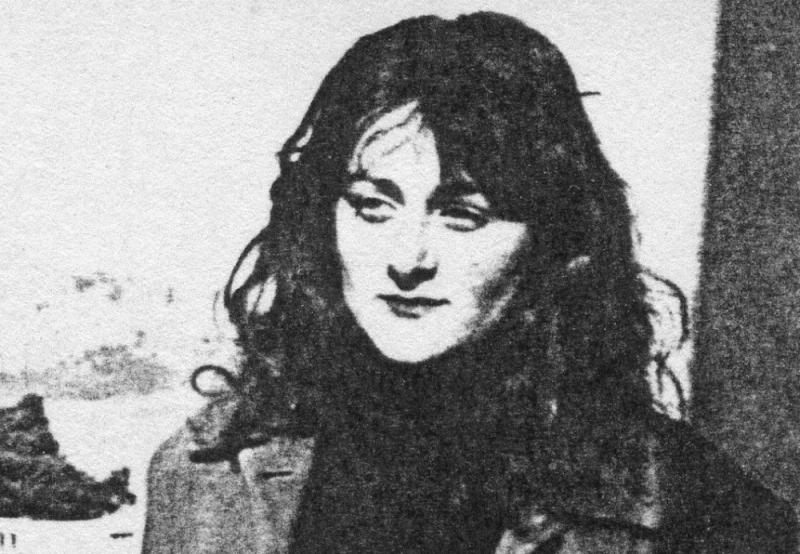 Carola Baer in 1991, as seen on the insert of one of her cassettes
Moments into "Maker of me", it's evident that The Story of Valerie is special. A circular piano figure accompanies a disembodied female voice singing and speaking of a relationship that's "greater than myself." Punctuation from a bass guitar is sprinkled sparingly. The next track, "Golden Boy", is similarly formidable but employs an electronic keyboard, a drum machine and features an even more intense vocal.
The singer – Carola Baer – is striving for a form of ecstasy.
The Story of Valerie's third track "Love me" is doubly impassioned. A keyboard conjuring a pattern evoking Philip Glass meshes with a bassy throb as words bleed through: "conscience without care", "you're breaking my heart", "save me". After this, the lyrics of "We Already Feel" incorporate the phrases "the saviour came and rescued you…we are ready for your love…my entire self wants to worship you…we hope that you are kind and understand some of our innocence."
As The Story of Valerie progresses, the mounting impression is of the album's 11 songs expressing a form of devotion. "Doors Talk" references God and has a vocal style suggesting medieval or Eastern European liturgy. The album's closer, "On Top of the Mountain", points towards possible Middle Eastern or Balkan melodic inspiration.
An initial response to The Story of Valerie posits a kinship with the 4AD label's roster. However, repeated revisits bring to mind France's Catherine Ribeiro and the spooky "Irreversible Neural Damage" section of the title cut from the 1974 Kevin Ayers album The Confessions of Dr. Dream and Other Stories, which was defined by the track's guest appearance from Nico.
What's heard on the startling The Story of Valerie was recorded in 1990 and 1991 and, until a few months ago, had been heard by barely anyone. In 1987, the British-born Baer was in San Francisco intending to stop-off there for a few days on her way from England to Australia. She stayed on in America until 2007. In the late Nineties she was in the band Flowers for Delia, but the new release collects solo recordings she circulated on cassette tapes in the hope of finding like-minded musicians. Her core instruments were the Yamaha DX7 and Casio CZ-101 keyboards, and a drum machine. One of the cassettes was found in a Portland, Oregon charity shop last year – this discovery has led to The Story of Valerie being issued. Its tracks draw from her home-made, unreleased cassettes (one of which is pictured left).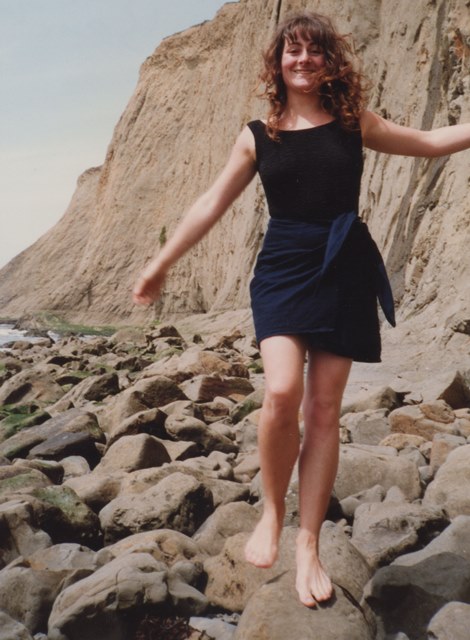 Baer (pictured right, c 1991) has said that "I had a studio [in San Francisco] and would experiment with sounds and voice, largely on one-off original, powerful improvisations. I recorded, mixed and produced my own music – mostly when I didn't have a date. Within three days of arrival in San Francisco I fell completely in love. With limited time, as I had no work permit for the States, I ended up writing a whole [unreleased] album called Open Door in three months, blowing the ticket to Australia and staying in San Francisco for 16 years. I did lots of recording. I struggled very much as an immigrant. Even though I was white and spoke English, America is a cold place if you are alone. I put my emotions into song writing and composing." She has also revealed an Armenian element to her background. Currently she lives and works in Surrey, and is in the band Quiet Wish.
The Story of Valerie ends with the extraordinary, hair-raising "On Top of the Mountain" which, if it were all that had surfaced, would be enough to make the case for Carola Baer as a singular, significant artist. Thankfully though, the picture is rounded-out by the rest of the album.
Other disinterments of previously unreleased recordings have been notable this year – chiefly the Gene Clark demos collection Gene Clark Sings For You and the unissued Choir album Artifact: The Unreleased Album – but The Story of Valerie is 2018's most arresting archive release. It is issued on vinyl only by an American label and has to be sought out.
Its appearance highlights an aspect of this column. The usual title Reissue CDs Weekly is a handle of convenience, as its meaning is obvious. However, more and more archive releases are being issued on vinyl only. As an alternative to reflect this changing landscape, Reissues Weekly feels too non-specific as it doesn't denote music as the focus. So, for now, irrespective of the format of what's covered it will remain Reissue CDs Weekly. As the astonishing The Story of Valerie demonstrates, the music has the power to transcend the medium.
Next Week: The Year the World Burned – Jon Savage takes a look at 1968