Reissue CDs Weekly: Still in a Dream - A Story of Shoegaze |

reviews, news & interviews
Reissue CDs Weekly: Still in a Dream - A Story of Shoegaze
Reissue CDs Weekly: Still in a Dream - A Story of Shoegaze
Exhaustive box set celebrating the still-influential sonic explorers of the Eighties and Nineties
Killed off by Britpop: the pre-reformation Slowdive, whose sparkling "Slowdive" features on 'Still in a Dream'
Head straight for Disc 2, Track 4. A drum thumps while spring-loaded guitar feedback pulses. Suddenly, a wall of cascading guitar hurtles forth like an electric hare pursued by greyhounds. A distorted, amelodic guitar solo contrasts with the sweet melody carried by a female vocal. The energy level is extraordinary. The whole has a lightness of touch. Then, abruptly, it stops.
This beautiful, wonderful performance is "Crystal Eyes", a 1990 single by the Dutch band Nightblooms (pictured below left). My Bloody Valentine were clearly inspirational, but the track sounds as fresh as if it were recorded yesterday. Some forms of popular music, although petrified, are ever-contemporary and still drawn from. Within this context, "Crystal Eyes" remains vital.
Nightblooms are a highlight of the 87-track box set Still in a Dream - A Story of Shoegaze 1988-1995. It begins with The Jesus & Mary Chain's clanking "Rollercoaster" and ends with Luna's "23 Minutes in Brussels", titled after a live album by the band Suicide which captured an audience riot – the sort of behaviour early JMC shows inspired. All the bands who ought to be are here: Cocteau Twins, Curve, Flying Saucer Attack, The Lilys, Loop, Ride, Smashing Orange, Ultra Vivid Scene. Less familiar names include Alison's Halo, Coaltar of the Deepers, Secret Shine and Whipped Cream.
According to its accompanying book, for Still in a Dream shoegazing was "often deliberately blurred, with feedback, distortion and buried vocals creating an entropic effect that dispensed with the needs for rock's macho posturing".
A more-than heroic attempt to corral something which was and remains barely definable as a musical genre, Still in a Dream also collects tracks deeply important to the evolution of British indie-slanted music. AR Kane's "Baby Milk Snatcher", from 1988, provided Primal Scream with much of the template for 1991's Screamadelica. Chapterhouse's "Falling Down" brought the danceable to a music which was generally about atmosphere: it tied shoegazing to baggy-Madchester which co-existed in this time frame.
The arrival of Still in a Dream is not a surprise. A genre-dedicated multi-disc set was inevitable at some point as interest continues. Its release follows the 2006 single-CD compilation Like a Daydream - A Shoegazing Guide. Different tracks by all the bands featured on that one appear on Still in a Dream. The shoegazing documentary Beautiful Noise was released in 2014. The books A Scene in Between: Tripping Through the Fashions of UK Indie Music 1980-1988 (2013) and The Shoegaze Encyclopaedia (2015) go into the genre. Various bands have been the subjects of reissues. My Bloody Valentine reactivated in 2007/2008 and Lush, Ride and Slowdive have subsequently and more recently reformed. Shoegazing still exerts an influence, including on bands which have been covered by theartsdesk such as Beach House, M83, Porcelain Raft, Ulrich Schnauss, and Sennen.
While interest in shoegazing – referred to throughout the package as "shoegaze": the smoother "shoegazing" is used here – is obviously on-going, the nature of how a new reissue could celebrate the genre was less apparent. Still in a Dream answers this. It is exhaustive: disconcertingly and possibly too-much so. Its five CDs slot into individual sleeves bound into a casebound book-style set. The package's book itself runs to 40 pages, nine of which are given over to an essay by former NME writer and chronicler of Rough Trade Records Neil Taylor. Two pages are dedicated to American writer Jack Rabid's view. The rest of the book – just short of two-thirds – is occupied by track-by-track annotation and label copy. The annotation is uncredited and is presumably by Taylor. The design and layout are a model of the marriage of clarity and style, in full sympathy with the music. Still in a Dream screams its status as an artefact.
It also suggests that, on the face of it, shoegazing was coined to label a musical genre in a way analogous to heavy metal or reggae. It wasn't: it was a literal observation on the tendency of the members of some bands to stare at the floor whilst on stage, to gaze at their effects pedals or feet. Of course, it became the tag for a genre. This explains why a band such as Moose, who were pretty much standard-issue indie rock, could be lumped in with musical impressionists like Slowdive or Pale Saints.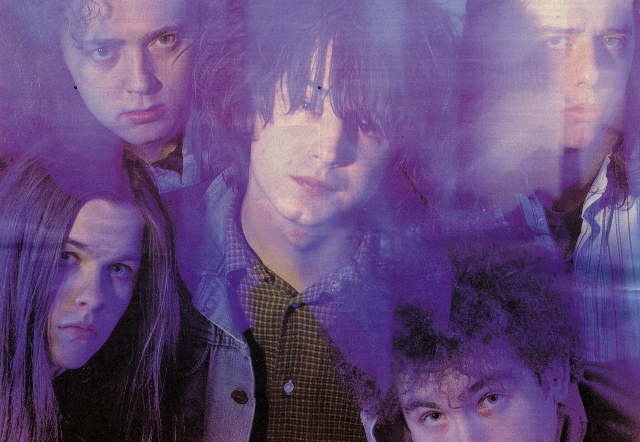 In the world of Still in a Dream, the elasticity encompasses fuzz-psych droners Spaceman 3 and the sub-Teenage Fanclub band The Prayers. The presence of The Flaming Lips and Mercury Rev may raise a few eyebrows. But, as the more widely applicable commentary on The Telescopes (pictured right), puts it they "covered many bases – noisy indie punk, space rock, dream pop and shoegaze." Notwithstanding the tautology (dream pop is shoegazing's American name), this nails it: some bands had shoegazing inclinations as it was in the air, so recorded some or many tracks along the lines of what the genre came to be defined as. Hence, in this now mutable environment, Mercury Rev are shoegazers.
But labelling this box set as a collection of indie bands with distorted guitars and psychedelic leanings would not be as pithy as A Story of Shoegaze. In reality, whatever its branding, this is a what-happened-next companion piece to 2013's Scared to Get Happy box set. Unfortunately, as is noted, the picture is not-quite complete since Levitation, My Bloody Valentine and Mazzy Star do not appear as tracks by them are not licensable.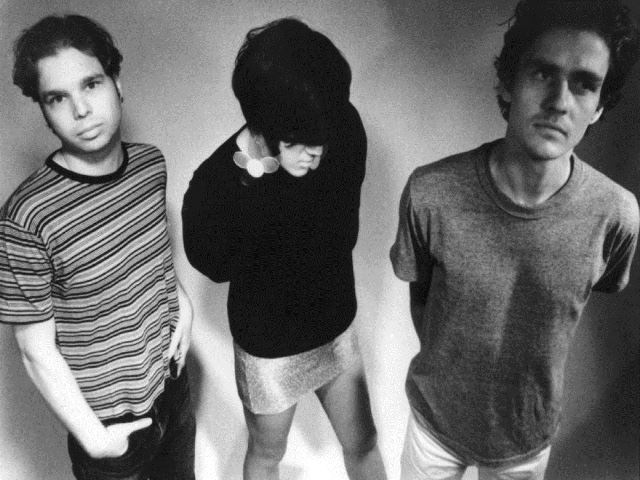 Once the definitions are side-stepped or handily reconfigured, a shadow looming over this music has to be acknowledged. Although only mentioned in passing in Taylor's essay and the annotation, Siouxsie and the Banshees were a major influence. No Banshees: no Cocteau Twins. Slowdive named themselves after a Banshees song and, early on, were modelled on them. The nascent Lush were called The Baby Machines after a Banshees' lyric. There is a sustainable argument that shoegazing was an outgrowth of goth.
Then there is the ensuing issue of how shoegazing was affected by Britpop from 1992 onwards. Sensitivity and impressionism had little place in this newly minted, backward-looking and predominately macho, often sexist, development. Some bands, like Slowdive, were killed by Britpop and their record label embracing it. Others, like Lush, adapted. Ride's Andy Bell didn't need to collect his shoegazing redundancy cheque when his band folded by joining Oasis after a spell with the galumphing Hurricane #1.
In the end, it all comes down to points of view. If the terrific American third Velvet Underground album-influenced minimalists Galaxie 500 (pictured above left) are now shoegazers, so be it. Still in a Dream is flexible about what it includes – it has to be to fill five CDs with a track apiece from 87 bands. But it is a major release, and worth buying and then listening to in-depth as a vital reminder of a period when the (mostly) independent music scene was littered with sonic explorers who wanted to take their music as far, and as far out, as it could go. It does not matter if the band were or were not shoegazers. The essential Still in a Dream is also a first-rate pub conversation piece.
There is the ensuing issue of how shoegazing was affected by Britpop. Sensitivity and impressionism had little place in this newly minted, backward-looking and predominately macho development
Share this article