Reissue CDs Weekly: Linda Smith - Till Another Time 1988-1996 |

reviews, news & interviews
Reissue CDs Weekly: Linda Smith - Till Another Time 1988-1996
Reissue CDs Weekly: Linda Smith - Till Another Time 1988-1996
Essential compilation celebrating the singular American sonic auteur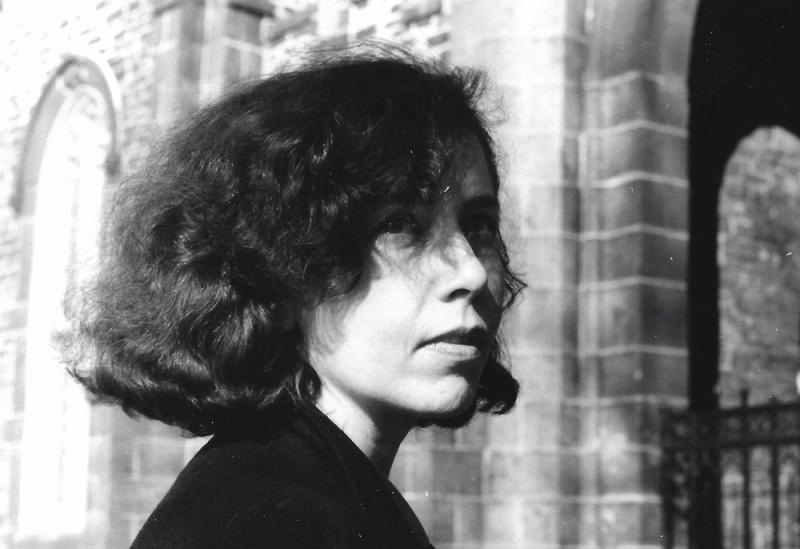 Linda Smith in the early 1990s
"I See Your Face" opens with a short burst of Phil Spector-ish tambourine rattling. The sort of thing also employed by the early Jesus & Mary Chain. Then, a cascading folk-rock guitar paves the way for a disembodied voice singing over a spooky one-finger keyboard line and chugging, reverbed guitar. Occasionally, what sounds like a syn drum goes "pff."
"Gorgeous Weather" is equally remarkable, equally other-worldly. A spiralling, distant-sounding creation, its subterranean feel suggests an oncoming storm rather than what's usually thought of as gorgeous weather.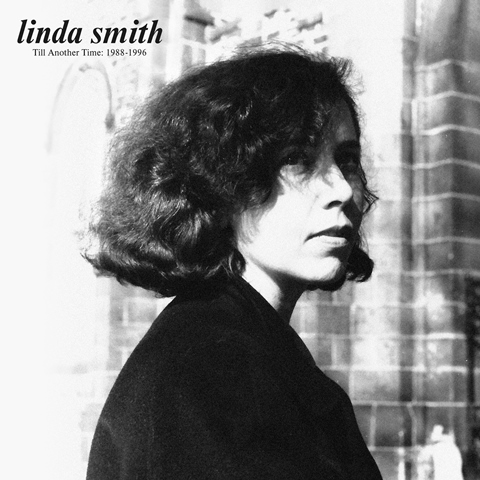 Then there's "There's A..." "There's a bird/ Outside my window/ There's a place/ I like to go" sings the etiolated voice. The disquieting atmosphere is maintained.
All three tracks are amazing. All are out-of-the-blue surprises. They appear on Till Another Time: 1988–1996, a 12-track compilation dedicated to Linda Smith – it opens with "I See Your Face". Everything collected is wonderful. Until now, knowledge of this singular voice has largely been the province of the DIY world of music. She was not unknown though: two previous compilations were issued in 1997 and 2014.
Between 1987 and 1993, Smith issued at least three cassette albums, three CD albums (one was CDr only) and three seven-inchers. Till Another Time draws from these. She was also in the bands The 'Rinettes, The Silly Pillows, The Window Shoppers, The Woods and Yours Truly, who all recorded or had releases. These days, Smith's focus is on painting. Clearly, with her music, Smith was prolific and the new collection scratches the surface.
Based in either Baltimore or New York, she self-recorded and mostly self-issued her music. Slumberland was one of the few labels to work with her. The compilation's 12 tracks were completed on a four-track Fostex X-15 cassette machine she got in 1985 or 1986 and an eight-track reel-to-reel tape recorder which she had from around 1992. Interestingly, in the brief note she's written for Till Another Time, she says the recordings are the definitive versions of her songs: live performances were unnecessary as they would not represent what she intended.
Smith began writing songs in 1979 or 1980. In 2011, she said that The Raincoats (she's covered their "In Love") and Young Marble Giants were inspirations, and that she liked The Beatles and Nico. Though nothing sounds like any of them, the undertone of all four permeates Till Another Time. When she was in The Window Shoppers, their inspirations were given as The Bush Tetras, Pylon, Patti Smith and X-Ray Spex. She has composed and issued music to accompany the words of the poets Louise Bogan, Charlotte Mew and Edna St. Vincent Millay.
Setting what's on Till Another Time in the context of what can be gleaned about her (proper liner notes are lacking and would have been useful) confirms that this outstanding singer-songwriter was driven, productive and had a very specific vision of what her music would be and where it sat. The only analogous recent archive release is The Story of Valerie, 2018's essential Carola Baer compilation. Linda Smith's stunning Till Another Time: 1988–1996 is as significant.
Next week: Jon Savage's 1972–1976 All Our Times Have Come
Linda Smith was driven, productive and had a very specific vision of what her music would be and where it sat
Share this article