Paxman on Trump v Clinton: Divided America, BBC One |

reviews, news & interviews
Paxman on Trump v Clinton: Divided America, BBC One
Paxman on Trump v Clinton: Divided America, BBC One
Nightmare on Pennsylvania Avenue as acrimonious US election looms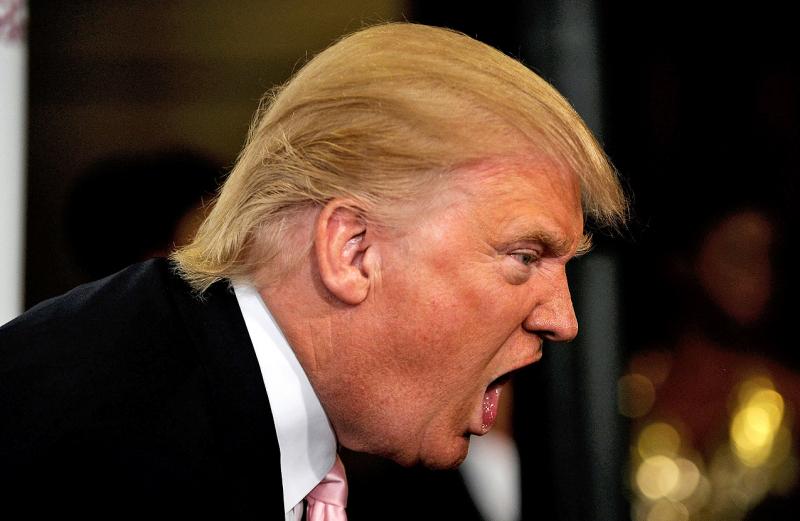 Apprentice politician
Could Jeremy Paxman explain the inexplicable, so that viewers could begin to understand the meaning of the astonishing theatre that is the 2016 American presidential election? We can hardly even grasp the plot, let alone the coming denouement and its repercussions.
To those of us on this side of the pond, one candidate is a misogynist lying bullying businessman with a red face and badly dyed hair, who seems to have garnered enormous support among the white working class. Here was Republican Donald Trump, aged 70, aka The Donald, known in Scotland for controversial golf courses, in New York for Trump Tower, in the USA for the television programme The Apprentice, subject to law suits, colossal bankruptcies, and a personality that seems to enable him to say out loud anything that comes into his head.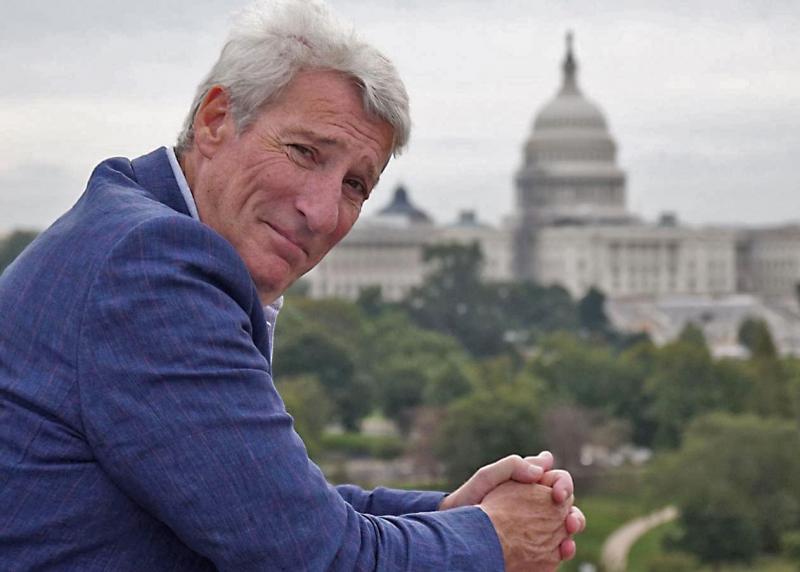 And in the other corner, Mrs Hillary Clinton, aged 68, long-term wife to the philandering – his opponents stress – ex-president Bill, former Senator from New York, and Secretary of State, who bid for the Democratic nomination herself in 2008 until she finally conceded to Barack Obama. Jeremy Paxman's air of moderately cynical astonishment was all too appropriate. He seemed overwhelmed with amazement at what he found, but he found nothing that has not already been extensively covered in the British media.
In Washington he climbed the steps to the Lincoln Monument, paying homage to Abraham Lincoln – honest Abe, visionary, heroic, socially awkward and the best President America ever had (a slightly rash assumption, and one or two others come to mind). His visit was confined to the East Coast – Virginia, Washington, New York, with a climactic visit to the Gettysburg Lincoln memorial in Pennsylvania, the site of the bloodiest battle in the American Civil War. But this geographical restriction was a severe limitation; it is little understood outside America, and even in America itself, how profoundly resentful large swathes of the population are to the East Coast intelligentsia, the metropolitan elite and indeed the capital, and we got no sense of this alienation.
Paxman settled on a park bench somewhere in an eastern city to talk to some intelligently aware young people. He discovered that they were pessimistic about the country being able to reunite, cared for neither candidate, and felt they were political brands rather than people one could relate to in any way. Paxman himself called it a hold-your-nose election, a choice between two undesirables. Footage interspersed throughout the film showed Trump making various outrageous statements, including the infamous 2005 recording when he boasted of behaviour that amounted to sexual assault. Hillary did appear a voice of reason and forebearance, except for that drastically misjudged and unpleasant remark about Trump supporters belonging in a basket of deplorables. It was an extraordinary moment of entitlement, snobbery and hubris: at the least it indicated an inability to judge the advice her team presumably gives (Mrs Clinton, pictured below).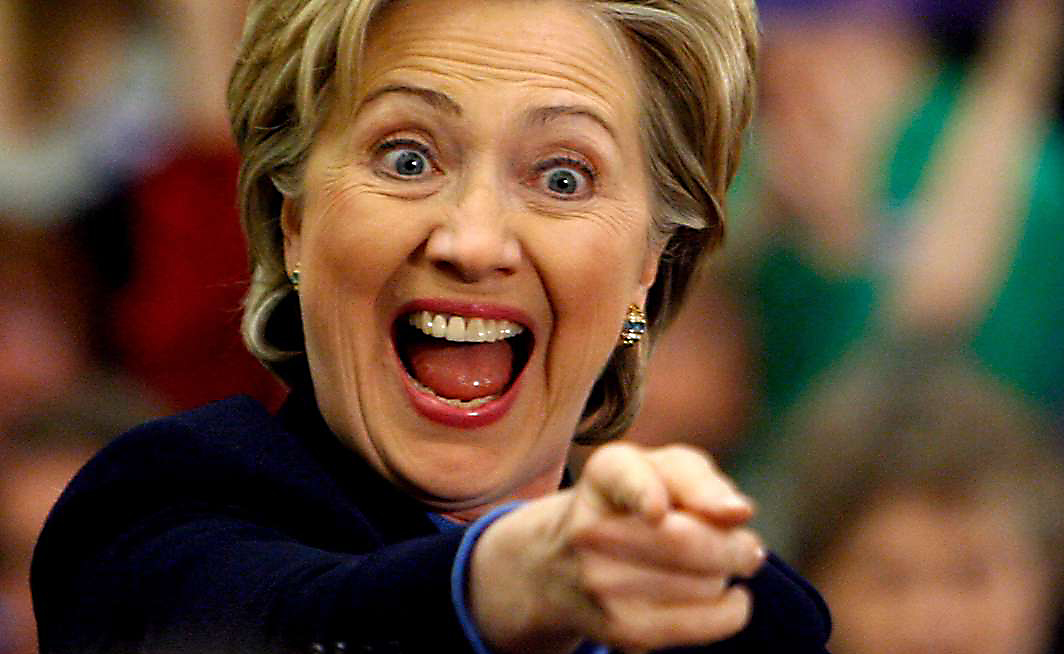 One veteran senator remarked that Washington could be effective once again with the magic of just one word: leadership. The political strategist, Jim Messina, allowed that the Democrats had certainly wished for Trump as the opposition as he could not possibly win ("be careful what you wish for" came to mind). The most startling interview was with successful Pakistani immigrant Sajid Tarar, the leader of Muslims for Trump who gave the closing prayer at the end of the Republican convention. He argued that Trump was not a racist or anti-Muslim, rather he was anti-terrorism and anti-jihadists, and Tarar thought that would keep America safe for his children's future. Even Nigel Farage turned up, being interviewed from his favourite city, Brussels, to say it was the revolt of the little people saying "we've had enough". Trump's trump card was that he was not a politician, and Hillary's failure was that she was a politician.
But this was analysis-lite, Paxman's continually wrinkled forehead a visual counterpart to general confusion. Why has America fielded two candidates so loathed, leading to a bitter and vituperative campaign? Will we see a future America more divided or potentially united? There was no plausible narrative here as to how America has reached this electoral nadir, and we were left as puzzled, disturbed and worried as before.