Listed: The Best of Joni Mitchell |

reviews, news & interviews
Listed: The Best of Joni Mitchell
Listed: The Best of Joni Mitchell
As the great singer-songwriter turns 70 we pick our favourite Joni moments (and Elvis Costello chips in)
Saturday, 09 November 2013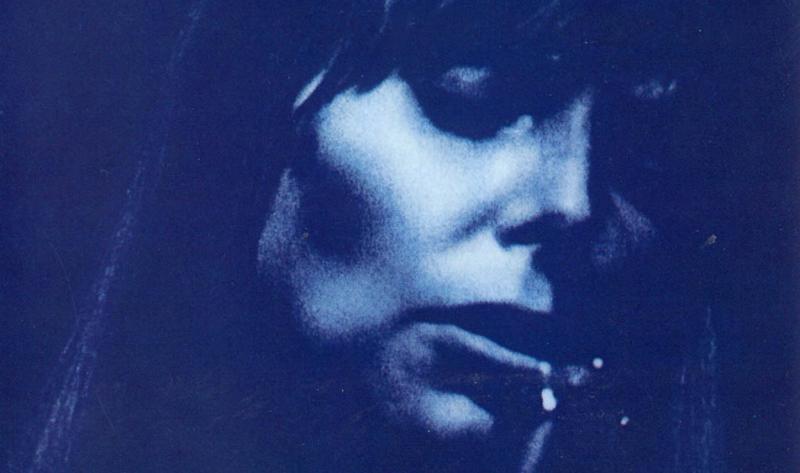 'I want to talk to you, I want to shampoo you/I want to renew you again and again'
Of all the rock pantheon, Joni is the one who has evaded definition and over-determination better than anyone. The seemingly ethereal folkstress who partied with the most grizzled rockers and left them weeping for their mothers; the lover of the rock'n'roll life who can sing jazz standards and stand with the very greatest; the musical maestro who prefers to see herself as a painter - for all the reams of text written about her, the depths of armchair psychoanalysis attempted on her, Joni is always something other, and something more than anything you might expect. That is why, as much as any artist of the last century, her work just keeps on giving, and why so many of theartsdesk's writers salute her in the week she turned 70.
These are partial, individual selections, hinting at the number of ways that people come to and experience Joni's music. Perhaps inevitably, our choices are dominated by Blue - an album that has changed lives many times over (including that of Elvis Costello, as you will see below, who once recorded an album called Almost Blue). But there are a few curve balls thrown in for good measure, and of course plenty of vital omisions. If you are gnashing your teeth at the failure to mention "Little Green," "Chelsea Morning" or "I's a Muggin'", then please let us know.
"Both Sides Now" (Clouds, 1969)
It was Judy Collins who made this such a big hit in 1967, and Mitchell's first recording of her own song actually appeared two years later on her second studio album Clouds. But listen to the two versions side by side and you'll hear how the wistful prettiness of Collins's seamless voice gives way to something deeper and richer in Mitchell's version. Mitchell really does sing as if she's looked at love "from both sides" - not just wistfully but with pain. She gets under the skin of the sentiment behind those lyrics. Fisun Güner
"Both Sides Now" (Clouds, 1969, covered by the Swingle Singers)
From the moment I discovered it I've been more than slightly obsessed with this cover version by the Swingle Singers. Stop scoffing and listen. Clare Wheeler's sublime a cappella arrangement has the temerity to rewrite, inserting a tiny, minor key, chromatic journey downwards on "still somehow" adding breathtaking ache to the already beautiful song. David Benedict
"Woodstock" (Ladies of the Canyon, 1970)
Joni famously wasn't at Woodstock - her manager told her it would be better for her career to appear on The Dick Cavett Show. The grandiloquence of "we are stardust, we are golden" and the lines about bombers turning into butterflies are easy to mock now but it did capture more than any other song a brief moment when the "counter-culture" thought it would change the world. Altamont a few months later killed the pure utopianism, but the reverberations of that moment (from gay rights to eco-activism) are still being felt. Peter Culshaw
"Big Yellow Taxi" (Ladies of the Canyon, 1970)
Paul Simon has said that he'd really hate it if he were only remembered for "The 59th Street Bridge Song (Feelin' Groovy)", and I do wonder if Mitchell ever feels the same about "Big Yellow Taxi". But such is the burden of writing a catchy tune with such infectious lyrics. The playful ending and the big gutsy laugh with which she signs off makes this a real feel-good song, even if it is about chopping trees to pave paradise with a parking lot. Mitchell has written timeless classics that burn with pain and loss, but you completely get why this remains her most enduring. Fisun Güner
"A Case of You" (Blue, 1971)
"Constantly in the darkness - where's that at? If you want me I'll be in the bar." My best friend wrote this in my 18th birthday card, weeks after we had fallen for parent-owned copies of Blue and declared its penultimate track ours. It would take another decade and about 500 miles of distance before we could properly make sense of its nuances - as much a feature of the melody and the way Joni's voice slides over that final "you're in my blood like holy wine" than the song's beautiful, ambiguous lyrics. It may now be a Mercury-winner's plaything, but it's still "our song". Lisa-Marie Ferla
"All I Want" (Blue, 1971)
At once deeply personal and completely universal, "All I Want" opens the seminal album Blue, sets the scene, draws you in, and tells you that you're not alone at the same time as admitting that you are. Its contradictions are played out in lyrics and music, threaded together by a stunning vocal to create three-and-a-half minutes of timeless perfection. Kimon Daltas
"Carey" (Blue, 1971)
Carey is the happiest sad song I know. An often-overlooked middle track from Blue, it tells a story from the time Joni Mitchell spent at Matala in Crete, where she had a wild time with the cane-carrying fellow of the title. The whole time they were drinking and laughing, Mitchell knew she would have to leave Carey behind, but defers her "fare-thee-wells" in favour of jangling guitar rhythms, a soaring melody and another night roughing it in the Mermaid Cafe with her "bright red devil". It isn't denial, though: this song reminds us that you can be having the best time of your life at the exact same time as your heart is breaking. Caroline Crampton
"This Flight Tonight" (Blue, 1971)
For a song of regret this has such a momentum to it, with the guitar racing forward like the narrator's mind as she realises her mistake. The lyrics cram a jumble of fevered thoughts into less than three minutes, always skipping over the obvious image to find the inspired and the magical. Stuart Houghton
"Down to You" (Court and Spark, 1974)
Like all of Joni's work, this told me as a teen what it was going to be like as an adult - and how life would be hard and not what it seemed in the movies. She was heartbroken, disappointed, made mistakes, liked people for weird reasons. So I figured if Joni did it, it was not only normal but a good thing to do. Karen Krizanovich
"The Jungle Line" (The Hissing of Summer Lawns, 1975)
Spiking an insistent rataplan of Burundi drums with shards of Moog and guitar, Mitchell intones a lush and vivid panegyric to the painter Henri Rousseau, coolly contending that nature as he saw it unleashed a force so wild even now it cuts through the "savage progress" of modernity - only heroin is as invasive. Graham Fuller
The Hissing of Summer Lawns demos (1975)
The leaking of this online was the discovery that switched Joni in my mind from being another among many folky things which I liked in my parents' collection, to being a true star. I had never been able to get my head round her work from the mid-Seventies onwards - its glossy production and complex chord structures felt too close to some of the terrible jazz fusion of the time. But here, the music of that period is stripped bare, and the pure power of her songwriting was revealed. From the first time I heard this, I was able to go back to Hissing, and even Mingus, and hear her purity of expression ringing out loud and clear. These demos were never officially released, but it only takes a tiny bit of Googling to track down the full versions - I can't recommend highly enough that you find them. Joe Muggs
"Don Juan's Reckless Daughter" (Don Juan's Reckless Daughter, 1977)
Joni had, by the mid-1970s, marked her musical card as not that Joni - the carolling maid of the Woodstock era. Her 1977 double album Don Juan's Reckless Daughter was hated by, among others, Rolling Stone for being puffed up and prolix. But the title track is haunted, rhythmically sinuous, and lyrically, if a little top-heavy, propulsive and fascinating. Few now sing with such poetry: "The spirit talks in spectrums/ He talks to mother earth to father sky/ Self-indulgence to self-denial/ Man to woman/ Scales to feathers/ You and I". She meant the song to be shamanic. It remains so, and unequalled. James Woodall
"The Dry Cleaner from Des Moines" (Mingus, 1979)
Once I "got" mid-late period Joni - well, then I realised how much she grooved, and always had done. Mingus can still be hard work, the gloss of its production and that blaring brass still grating from certain angles. But once you catch a glimpse of the wildness at the heart of it, the wildness that made Joni and that old jazz devil Charles kindred spirits, it's an addiction you can't shake. Joe Muggs
"Chinese Café" (Wild Things Run Fast, 1982)
Such is the dominance of the Blue album in public consciousness, the extraordinary story of how Joni Mitchell came to be a folk singer can get lost - the childhood in the bleak Canadian prairies, learning open tunings because of her polio, and, most significantly, having to give up her daughter for adoption. One of the few direct lyrical allusions to this life-changing event, "Chinese Café" also represents her under-appreciated Eighties sound. Russ Coffey
"Come In From the Cold" (Night Ride Home, 1991)
From 1991's album Night Ride Home, "Come In From the Cold" was Joni in middle age taking stock of almost everything, including love, career and the long-lost hippie dream. She was harking back to the simpler songwriting of her early years, and the plaintive weariness of this song lends it a ferocious emotional impact. Long gone is the siren sweetness of Ladies of the Canyon, but the way her voice is fraying round the edges, and surrounded by pallid overdubs of itself, only renders the lyric more devastating - "When I thought life had some meaning/ Then I thought I had some choice". Adam Sweeting
It was Joni Mitchell's Blue that really inspired Elvis Costello
While making my documentary about Elvis Costello, I never ceased to wonder at his phenomenal knowledge and appreciation of music. He grew up in a household where Charlie Parker, Dizzy Gillespie, Frank Sinatra, Peggy Lee and other stars were rarely off the turntable. Later he was the regular recipient of piles of white label singles that his dad Ross McManus received as the "covers" vocalist for the Joe Loss Orchestra. He was a secret Grateful Dead fan, a Tamla Motown freak as well as a gigantic Beatles fan but it was Joni Mitchell's Blue that really inspired his career as one of the greatest wordsmiths of our time. He told Mark Ellen that he played the LP over and over again, night after night, until the grooves wore out and he had to go out and buy another copy. How many of us can say that about a record we've bought? When I listened to Blue again, with Elvis's songs in mind - from "Shipbuilding" to " I Want You", "Alison" to "King of America", I could hear the debt to Joni, in the complex melodic phrasing and a poetic imagination rare in popular music. Mark Kidel
Subscribe to theartsdesk.com
Thank you for continuing to read our work on theartsdesk.com. For unlimited access to every article in its entirety, including our archive of more than 10,000 pieces, we're asking for £3.95 per month or £30 per year. We feel it's a very good deal, and hope you do too.
To take an annual subscription now simply click here.
And if you're looking for that extra gift for a friend or family member, why not treat them to a theartsdesk.com gift subscription?