Prom 69: Hadland, Oslo Philharmonic Orchestra, Petrenko |

reviews, news & interviews
Prom 69: Hadland, Oslo Philharmonic Orchestra, Petrenko
Prom 69: Hadland, Oslo Philharmonic Orchestra, Petrenko
Pearly early Beethoven projects effortlessly, but trickiest Bruckner proves boggy as usual
Wednesday, 04 September 2013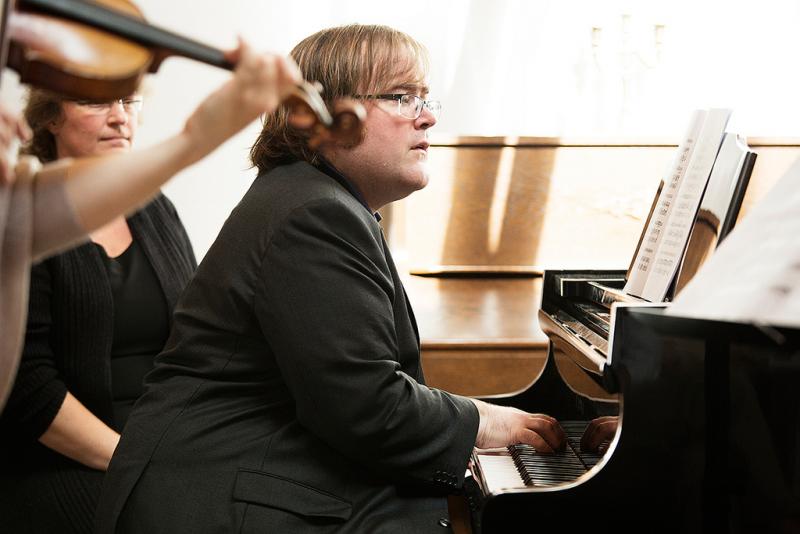 Christian Ihle Hadland a few weeks before this Prom at the Stavanger Festival
May I be permitted a rude, opinionated intermezzo between reflections on Vasily Petrenko's two Oslo Philharmonic Proms, and before Marin Alsop steps up to great expectations for the Last Night?
Here's another Russian in trouble, not for keeping mum on what ought to be said about Putin's steps too far (Gergiev and Netrebko), but for talking inflammatory nonsense about women conductors – as opposed to harmless nonsense about conductors in general (the violinist who likes to be known as Kennedy, who we can only hope was also speaking nonsense about a possibly fraudulent vote for MP Glenda Jackson). Not a good couple of weeks, then, for musicians outside doing what they do best.
Petrenko is certainly best advised - and not just by me - to keep his mouth shut. My opinion is tinged by slightly bitter personal experience. Having been on the receiving end of some rather daft low-level, audience-complicit teasing when I conducted the second of two public interviews with him before Festival Hall performances, I'd say that mouth is not always engaged to brain – partly understandably, since English is not his first language - whatever the intention. The elegant, tapering hands certainly are, however, and always have been ever since I heard him conduct his Royal Liverpool Philharmonic Orchestra in Rachmaninov's Symphonic Dances at the 2008 Proms. This time, though, the feet were partly mired in trickiest Bruckner.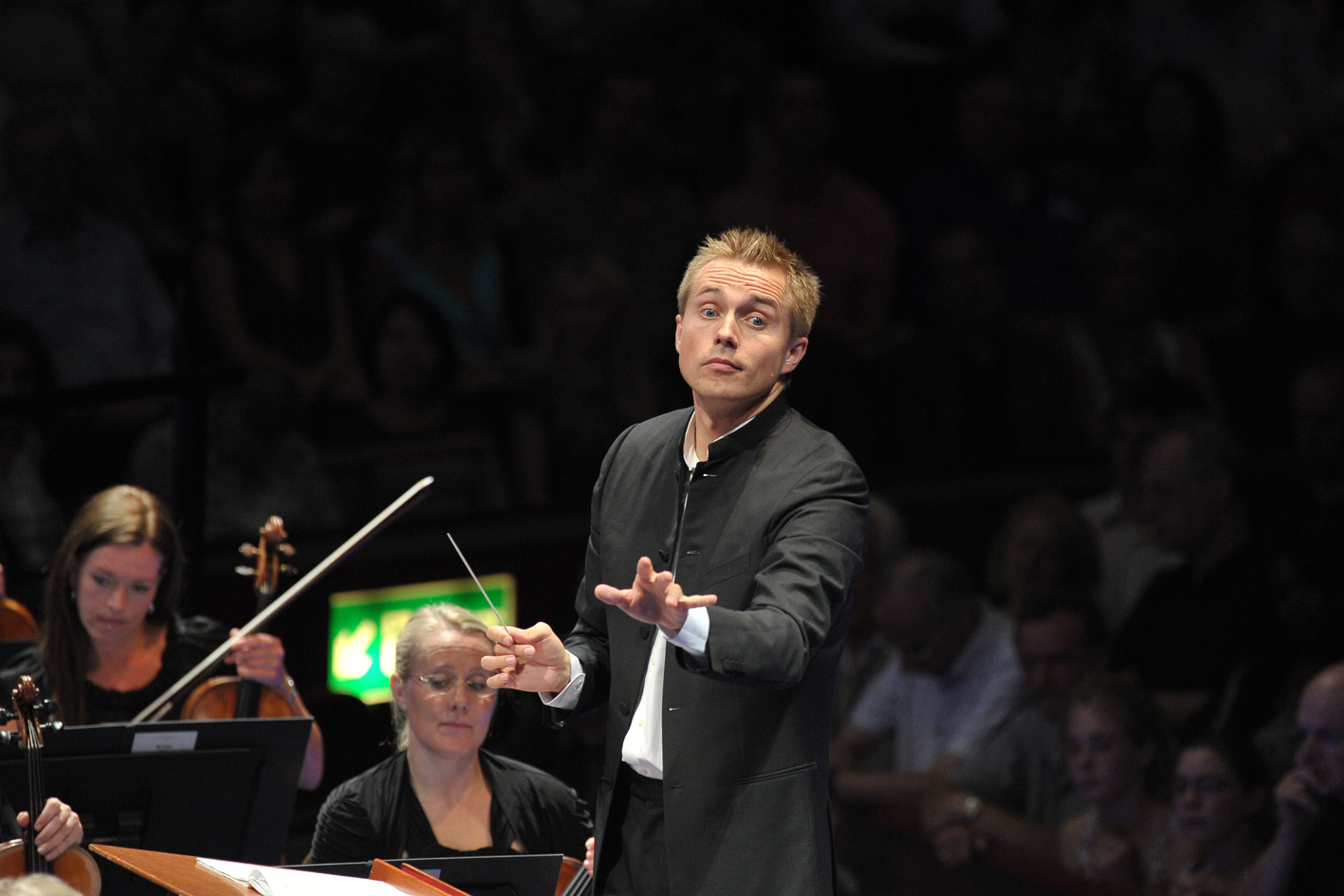 I admit it: I have a blind spot for Bruckner's Fourth Symphony which has only got worse over the years, and didn't shrink last night. There's such promise in the horn solo with the dawn shimmering around it, such beauty in some of the ideas, such atmosphere when Bruckner admits he's lost in the forest and just stands and wonders. But in the bigger picture, what usually feels like stop-start helplessness proves inimical to the kind of long symphonic lines Petrenko (pictured above with, ahem, undistracted Scandinavian women viola-players by Chris Christodoulou) conveys so well in Rachmaninov and Shostakovich.
Bar by bar, most of the sounds were refined, though Petrenko's forthright approach to the great blazes made some of them – especially in the finale – simply sound banal. His Oslo strings created numinous halos - if only the one at the start hadn't been obliterated by a door opening and closing with noisy accompanying fuss in the box behind me – and responded well to his fine-tuning in the slow movement, though they didn't wear and in my experience never have worn crowns of fire. Horns thrust masterfully into the Albert Hall spaces, but having all the brass gathered close together in the centre cancelled the possibilities of antiphonal halloos in the hunting scherzo and a general sense of breadth elsewhere (that's one thing the hall is good at; why not make use of it?).
Hadland's first, pearly sound was a shoot straight out of the lovely orchestral plant No such problems of circulation affected the pre-interval performance of Beethoven's Second Piano Concerto, more proof that the more intimate the scale, the better a piece can project in this surprising space if the artists don't force it. Neither Petrenko nor the young Norwegian pianist Christian Ihle Hadland, with whom I'd discussed this very Proms point at his Stavanger festival the other week, made any attempts to impose the future Beethoven on this early charmer; it was all Mozartian smiles, turns and trill (and what trills, equal to Paul Lewis's in the same repertoire at the 2010 Proms). Hadland's first, pearly sound was a shoot straight out of the lovely orchestral plant, or if you want further imagery, a stream from a pure spring that rarely stopped flowing, never gave way to any sort of affectation. When it did come to a halt, as in the chords which closed the first-movement cadenza - a later addition on Beethoven's part, sounding quirky but not stylistically disjunct here - the effect was surprising.
The Adagio trod air, more of an andante which is fine by me and without a hint of preciousness; the finale sparkled, lilted and danced unselfconsciously. Applause took proper measure: not wild but sustained. Hadland's delicious encore - I wavered as I listened between Couperin, Byrd and Dowland (yes, really), and though Andrew McGregor announced it on Radio 3 as Couperin, it turned out to be a Byrd Galliard - was a model of introspective charm, all the more welcome to me as I hadn't heard the pianist on his own in Stavanger. Now there's no doubt at all: another distinctive personality among top pianists has truly arrived on the scene.
Beethoven's Second Piano Concerto offered more proof that the more intimate the scale, the better a piece can project in this surprising space if the artists don't force it
rating
Share this article