theartsdesk Christmas Quiz |

reviews, news & interviews
theartsdesk Christmas Quiz
theartsdesk Christmas Quiz
12 dozen questions about this year's arts - how many can you answer?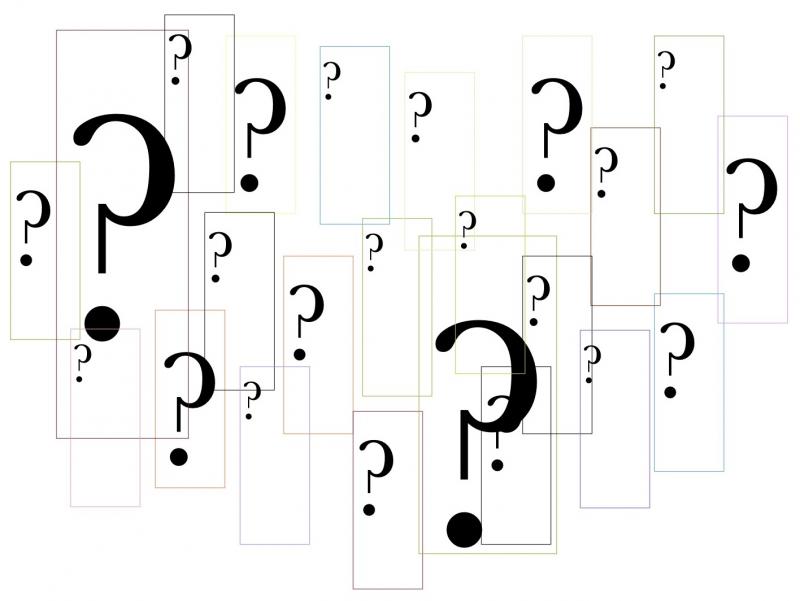 You're going to test your stomach and sweet temper to the maximum today - test your brain and memory too with our monster quiz about the arts covered by theartsdesk in 2011. Every artform is represented here in 12 dozen questions. Settle down between courses, films and presents and see how many you and your near and dear can do.
There's a linkable clue to each question where you will find an article that furnishes the answer. All the answers are on another page here - which will become live at noon today to give you a start.
In film, what is "the Great Whatsit?" Clue
Which shuttered cultural institution suffered a sexual scandal, lost two major stars, and reopened its doors after restoration to the tune of roughly $1 billion (with decorations in gold leaf washed by vodka-soaked squirrel tails)? Clue
In the film We Need to Talk About Kevin, which Buddy Holly song is playing on the soundtrack when Eva (Tilda Swinton) finds herself terrorised on Halloween? Clue
At what age did Tim Minchin start making audiences laugh? Clue
How many national anthems have been recorded by the London Philharmonic to play at the London 2012 Olympics? Clue
Which rock star asked a concert audience to stop singing his first name because "it's a shit chant - not enough syllables"? Clue
Who gave the actor Christopher Eccleston his first career break by casting him as Pablo Gonzales in A Streetcar Named Desire at Bristol Old Vic? Clue
When did the last train run on the High Line track in New York City? Clue
What shape was the egg from which Brazilian artist Lygia Pape emerged? Clue
What is a luthier? Clue
Name the Scottish artist who painted the philosophers David Hume and Jean-Jacques Rousseau? Clue
What medium is Tacita Dean obsessed with? Clue
Name the rodents from another planet who performed at the Barbican in a musical event? Clue
Alumni of Alan Bennett's play The History Boys were everywhere on stage during 2011. Theatre buffs, see if you can name four sightings of them and the productions they were in. Clue
On Peter Gabriel's new version of "Don't Give Up" which female singer took the part originally sung by Kate Bush? And where does she come from? Clue
In the belly of whose whale did Parisians walk? Clue
Which new opera divided critics in its depiction of senile sex, boob jobs and drug overdoses? Clue
Where in the world did massed fiddles overwhelm theartsdesk? Clue
Where on a warm operatic night did a wood become a 1960s schoolhouse, and a fairy king a paedophile master? Clue
Jane Eyre star Mia Wasikowska originally hails from which country? Clue
Of which nationality was Egon Schiele who had a very popular show at Richard Nagy this year? Clue
Which British artist made sculptures out of sand? Clue
The 400th anniversary of the King James Bible yielded an extremely long play. The performer who played God had one other theatrical role this year. Name the performer and the role. Clue
Who borrowed, plagiarised or downright stole (according to taste) some dance moves from a very unlikely source? Name both pilferer and pilfered parties. Clue
Which city in 2011 branded itself "Home of Metal"? Clue
What colour is shared by a god dubiously resurrected by a Russian ballet company, a sea seen in several UK theatres in summer, and a Robert Lepage production at the Barbican? Clue
Which musical intellectual curated the Brighton Festival back in May? Clue
Which California dude did a version of Gershwin's "Summertime" on his last album? Clue
The pop artist Richard Hamilton, who died this year, was tutor to which glamrock star? Clue
Which singer told theartsdesk that "I am a lady of the sea, I'm a lady of the water"? Clue
Which building used a million cubic metres of Transylvanian marble? Clue
Which barefoot diva died last week? Clue
Which Oscar-winning Brit played a boxer living on his past glories? Clue
Identify the artist-duo known for wrapping famous buildings and landmarks. Clue
Which former Just a Minute team member was a school with the radio show's host, Nicholas Parsons? Clue
Which distinguished news photographer likened ballet dancers to coal miners, in terms of hard work? Clue
He won an Oscar playing the author of Breakfast at Tiffany's. When he made his debut as a director, what two new skills did his character learn? Clue
He was an American in Rome, his favourite painter was Poussin, and he had a show this year with his hero. Name that artist. Clue
Which director introduced a bull terrier and tomato ketchup to an operatic staple? And name the production. Clue
Lizzie Siddal was the mistress of which English artist? Clue
Which threatened West End café was volubly championed by theatregoers and artists against developers? Clue
Which 14th-century Great Hall hosted an acoustic music festival? Clue
Björk's new songs were introduced live by whose disembodied voice? Clue
Name the husky-voiced thespian Dame who returned to an erstwhile stage success about a social climber - this time in a different role from her original one. Clue
Which Ukrainian composer thought that cowboys and Cossacks had much in common? (Clue: he was the man who kept them dogies rolling) Clue
Which opera by which 13-year-old composer was performed in May to mark Europe Day and Hungary's presidency of the EU Council? Clue
Whose historic piano roll performances were recreated by Sigurd Slattebrekk? Clue
Which 20th-century artist painted a series of popes after Velázquez? Clue
Name the German artist who sometimes uses a squeegee instead of a brush. Clue
Tony Bennett's Duets II featured Amy Winehouse on "Body and Soul", but which London-born star of stage and screen was the song written for back in 1930? Clue
An eccentric Canadian pianist was revealed in a new documentary to have had a more active love life than was previously known. Who? Clue
Which unlikely indie rocker appears on Jesca Hoop's song "Murder of Birds"? Clue
Name the Shakespeare tragedy set in a psychiatric hospital this year which starred a Welshman. Clue
Which Nineties pop boy band is soon to be releasing its own beer brew, derivatively titled "MMMHop"? Clue
Which monster symphony called upon a record number of performers to fill not just the stage and choir but also the side stalls of the Albert Hall? Clue
Who played with Glen Campbell on his 2011 farewell tour? Clue
How did Los Angeles artist Paul McCarthy chop off his own legs? Clue
What piece of kitchen crockery is used in a laugh in One Man, Two Guvnors? Clue
Which punk rock icon mutated into a shrill ventriloquist's dummy with a fixation for vehicular financial affairs? Clue
Which cast member was Oscar-nominated for the Australian film Animal Kingdom? Clue
Name two West End stars of current farces who were concurrently represented during the year as the authors of new books. And name their shows. Clue 1 - clue 2
Which member of Take That has been linked to television funny woman Catherine Tate?
Who designed a maternity dress for Grace Jones? Clue
Who won the inaugural Nordic Music Prize? Clue
Who played Vivien Leigh in which movie? Clue
With whom did Banksy engage in a tit-for-tat graffiti war before he (not Banksy) fell into a coma? Clue
Who caused contention by appearing on the back of their second album as part woman, part motorbike? Clue
Which rapper declared "I'm Gay" in 2011? Clue
What name was YouTube sensation Lana Del Ray (best known for "Videogames" and her Bardot-esque looks) formerly known as? Clue
Where did Naomi Watts meet a tall dark stranger and who was he? Clue
What bloodline did Tracey Emin discover she had this year? Clue
Which septuagenarian English folk singer and guitarist earned his musical stripes as a chorister at the Queen's Chapel of the Savoy? Clue
Which French celluloid visionary did Martin Scorsese pay homage to? Clue
Name the two flour-covered arbiters - not the presenters - of The Great British Bake-Off. Clue
Name the young heroine whose name contains within it a Russian word that brings the show of the same title to a rousing climax. Clue
Who played the libidinous Christopher Isherwood in Christopher and His Kind on BBC Two? Clue
Jarvis Cocker got Pulp back together in 2011. What was the band's original name? Clue
Which globe-straddling electronic dance musician released his new album alongside a coffee table book of his photography? Clue
Name three outings for an orang-utan in the movies (not including sequels). Clue
Anselm Kiefer came to prominence on the back of which 1980s art phenomenon? Clue
To which region in which country did you go to buy a stringed instrument in the 16th century? Clue
Which stand-up comedian told this joke this year: "Suicide bombing - it's a cultural thing for us. It's like jury service - you say you want to do it but you don't really." Clue
Which architect is responsible for the sci-fi look of Brasilia? Clue
Which show was designed by Jean Cocteau, had music by Erik Satie and costumes by Pablo Picasso? Clue
Which angelically named friend of Nelson Mandela's made a fortune from the online music distribution system OD2? Clue
What office machines does techno producer Carl Craig cite as most influential on his music? Clue
Who designed the plantings on the High Line? Clue
Which contemporary dancemaker was enshrined in a 3D movie by a leading Germany film director? Clue
Concepts were everywhere in the theatre during 2011. With that in mind, name the venerable Broadway musical updated into a video game this autumn. Clue
Numerous plays were represented twice over in London theatre this year. Name at least three of them. Clue
Nashi made a British TV debut. Who, what or where is Nashi? Clue
Which Kink went to the William Grimshaw Secondary Modern School, in the manor of Muswell Hill? Clue
Which icy capital saw the inauguration of an 1,800-seater concert hall described by several leading musicians as possessing one of the finest acoustics in the world? Clue
What was Salford-born LS Lowry's day job? Clue
Name the playwright who gave us a heretic's response to both climate change and Goldoni in two plays across the year. And name the plays. Clue
Before he become a director, Nicolas Roeg honed his filmmaking skills as a cinematographer. Name two European film directors he worked with. Clue
Which distinguished animal with theatrical connections died this year? Clue
Female TV detectives 1: which beauteous French undercover cop did Ben Miller find himself working alongside in a West Indian island? Clue
Which deluxe Alpine spa provided the setting for a Mercury-nominated jazz piano album? Clue
Female TV detectives 2: which legendary US copper turned up in a London theatre rediscovering her libido? Clue
Name the performer who went from Harvard's hallowed halls to playing Doris, a former barmaid now married to a Polish Count. Clue
Which folktronica band put their mini-album inside a ball of home-spun wool? Clue
Which 80-year-old saxophone colossus opened a jazz festival describing improvisation as "the highest form of being able to create music"? Clue
Female TV detectives 3: which northerly police hound put knitted jumpers firmly back on the fashion map? Clue
Where did the star of this year's Last Night of the Proms find her first piano? Clue
Which unusual combination of languages feature in a film directed by Marc Evans and co-written with Laurence Coriat? Clue
Which famous depressive read out a list of names for the white stuff? Clue
Whose four organs caused fights to break out in Carnegie Hall? Clue
Which Beatles were brought back to life on the West End stage? Clue
What classical ballet did actress Natalie Portman pretend to dance in a controversial film? Clue
On which novel did director Pedro Almodóvar base his 2011 film The Skin I Live In? Clue
What did Bell take over from Marriner? Clue
Which event does Andrew Logan host in a half-male, half-female costume? Clue
The Ides of March is a film that "superbly anatomises political chicanery", according to our critic. But what are/is the Ides of March?" Clue
What is the name of Harry Shearer's new documentary on Hurricane Katrina? Clue
What inspirational landscape does the singer Feist describe as "like an armadillo"? Clue
Name the film that unabashedly serves up shit in its forward march to this year's Oscars. Clue
Which northerly contemporary art museum doubles as the town's flood defences? Clue
Not content with scripting the forthcoming Thatcher biopic The Iron Lady, Abi Morgan wrote a new play and a new TV series in 2011: name them. Clue
What natural catastrophe earlier this year inspired the ballerina Sylvie Guillem to create a show? Clue
Which radical choreographer's company will close forever on 31 December 2011? Clue
Leeds schoolchildren provided the voices for what in an opera? Clue
Scholars of Irish drama could have got a PhD just from going to the theatre this year. Name three Irish theatre classics that were revived during the year. Clue
Annie Nightingale said that the Beatles changed everything but nothing was as exciting as The Who until which band came along? Clue
Which offbeat German fantasy film, released this year on DVD, was shown to Kurdish children by documentary-maker Mark Cousins? Clue
Which Doctor Who played a Shakespearean wit - at his own expense? Clue
Which super-group was David Leland associated with? Clue
Name at least three plays by a centenary-celebrating playwright that were seen during the year. Clue
What did some German cows do when they heard the pianist Mitsuko Uchida? Clue
How many female portraits is Leonardo da Vinci known to have completed in his life? Clue

Where is the housing estate that features in this year's Turner Prize exhibition? Clue
Identify the diminutive 19th-century French artist whose favourite muse was known by the nickname La Mélinite. Clue
In the film Tinker Tailor Solider Spy what type of mint do we see George Smiley (Gary Oldman) eating as he prepares to confront the mole? Clue
Room in a cowslip bell for two? Name two productions of a Shakespeare island romance that turned a speedy spirit into twins. Clue
Who headlined the main Pyramid Stage on Glastonbury's Friday night amidst a rainstorm? Clue
What's the external architectural feature of Frank Gehry's Spruce Flats? Clue
Art dealer and star of Fake or Fortune? Philip Mould uncovered a valuable lost painting by which American artist this year? Clue
In which London gallery did Mark Rothko have a ground-breaking exhibition in 1961? Clue
Which American virtuoso jazz trumpet player is "one of Time magazine's 25 most influential people"? Clue
Which opera by two Holocaust survivors was finally heard in London? Clue
Which Hollywood starlet is Death Cab for Cutie's lead singer Ben Gibbard married to? Clue
Name the Russian painter whose greatest works were thought lost for decades, before making their way back to Moscow's Tretyakov this year. Clue
On which author's works has the actor Simon Callow based three one-man shows? Clue
Name all the versions and productions of the ballet The Nutcracker have been offered to British audiences this Christmas. Clue