Kozhukhin, RPO, Petrenko, RFH review - more cultured than electrifying |

reviews, news & interviews
Kozhukhin, RPO, Petrenko, RFH review - more cultured than electrifying
Kozhukhin, RPO, Petrenko, RFH review - more cultured than electrifying
Brahms within bounds and smooth Strauss in a well-measured romantic double bill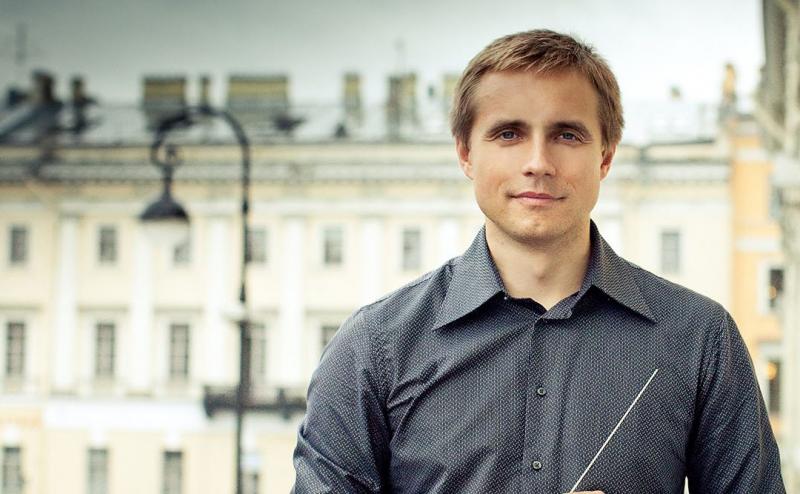 Vasily Petrenko: making Strauss soar
With two German giants roaring - Brahms in leonine mode, Richard Strauss more with tongue in armour-plated cheek - it could have all been too much.
Not in the eloquent hands of the Royal Philharmonic Orchestra's Music Director Designate, Vasily Petrenko, or pianist Denis Kozhukhin, the most musically disciplined of Russians.
Indeed, you felt this team could have gone on to give us from Brahms's First Piano Concerto to give us the equally titanic Second. I've heard that pairing work in concert with the magisterial Elisabeth Leonskaja, and there's no doubt that when Yefim Bronfman played the Second with Vladimir Jurowski in the Royal Festival Hall last month, the sequels - sparkling humour in the form of Strauss's Till Eulenspiegel, offspring of the concerto's witty finale, and Elgar's Falstaff - showed more thoughtful programme planning than last night's standard.
Both pianists are titans with a twinkle. Kozhukhin (pictured below) uses an immaculate technique to keep it all within bounds, only busting out with impressive tirades of double octaves. He's a pianist who tunes in to what's going on around him - that was even more evident in a fabulous performance of Prokofiev's concertante-style Fifth Piano Concerto with Mirga Gražinytė-Tyla and the Ciy of Birmingham Symphony Orchestra in Basingstoke a month ago. To hear him build Brahms's elaborate piano treatment of the first movement's lovely lyrical counter-subject second time around was a masterclass in subtle musicianship.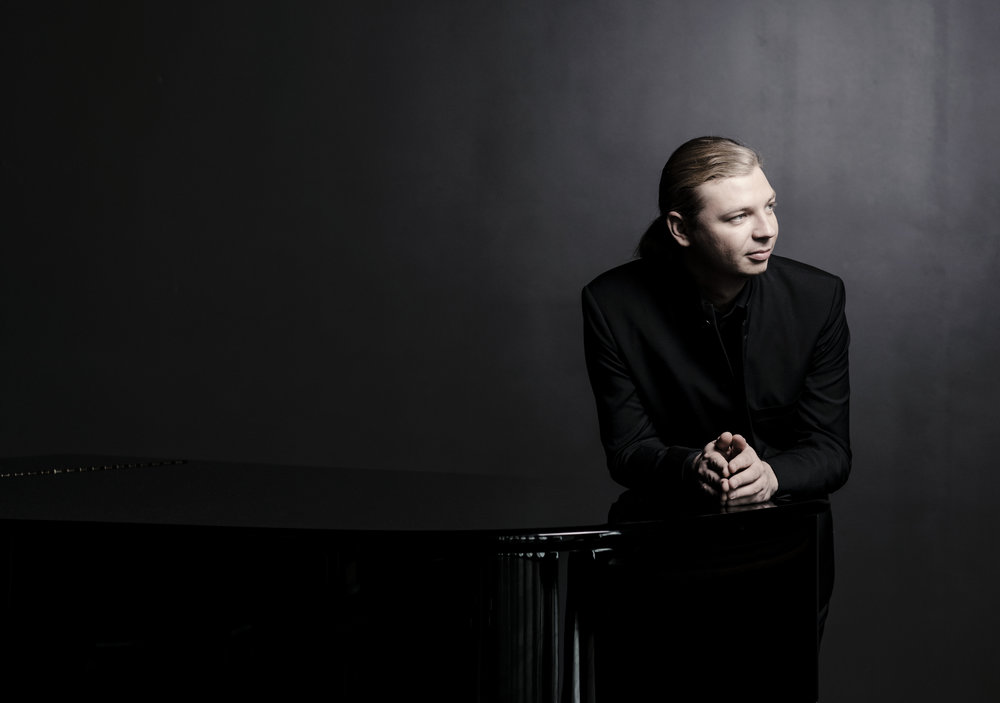 Uniquely crystalline in the Adagio's more troubled meditation, Kozhukhin was underpinned by silky-strong cellos and basses full of presence. Petrenko knows how to manipulate atmosphere, even if the orchestral introduction nearly fell through sinkholes in its craggy landscape. What a flawless masterpiece this is, though, its endless thematic inventiveness seeming to flow from a pure spring. Kozhukhin took us right back to the source in the ineffable vanishing act of his tiny encore, Grieg's "Arietta", announcement of which brought a shriek of approval from what I presume was a Norwegian in the audience.
That Petrenko's interpretation of Strauss's Ein Heldenleben (A Hero's Life) on the 155th anniversary day of the composer's birth was going to be a treat seemed assured by his superlative new recording with his Oslo Philharmonic. This could have done perhaps with one more rehearsal to smooth out just a few awkward turns, and the London relationship is still in its early days, but the later stages were as fine as I've ever heard them. Confession: as a veteran of endless Strauss performances, this is the only tone-poem which no longer works for me, at least until the two-thirds mark, once mock-hero Strauss's exuberant battle against his critical adversaries is fought and won. Earlier, there was much to admire in leader Duncan Riddell's elegant portrayal of the Hero's Companion - Pauline Strauss in all her moody variety - and the silk-sheets aftermath of the love scene once again gave us the Petrenko brand of soft magic (a quiet audience always helps).
Yet it was in the billowing new confidence of the Hero's homecoming and the tapestry of Strauss's own favourite hits up to 1899, "The Hero's Works of Peace", that the performance soared. And how gilded, too, by the young principals of the RPO's superb wind department, especially oboist John Roberts - a bright new star on the orchestral scene - and clarinettist Katherine Lacy. Four-part muted cellos at the start of the reminiscences compelled attention; the nightmare visions which ruffle the peace of the protagonist's personal sunset made the hair stand on end - how extraordinary these must have sounded at the end of the 19th century. Though it has some way to go in collective personality, the RPO will probably find it with Petrenko, and its essential handsomeness provides a firm launchpad from which late romantic works like these can truly fly.
Petrenko knows how to manipulate atmosphere, even if Brahms's introduction nearly fell through sinkholes in its craggy landscape
rating
Share this article