Liar, Series 2, ITV review - more crime-by-numbers from the Williams brothers |

reviews, news & interviews
Liar, Series 2, ITV review - more crime-by-numbers from the Williams brothers
Liar, Series 2, ITV review - more crime-by-numbers from the Williams brothers
Katherine Kelly joins Joanne Froggatt and Ioan Gruffudd in the serial rapist drama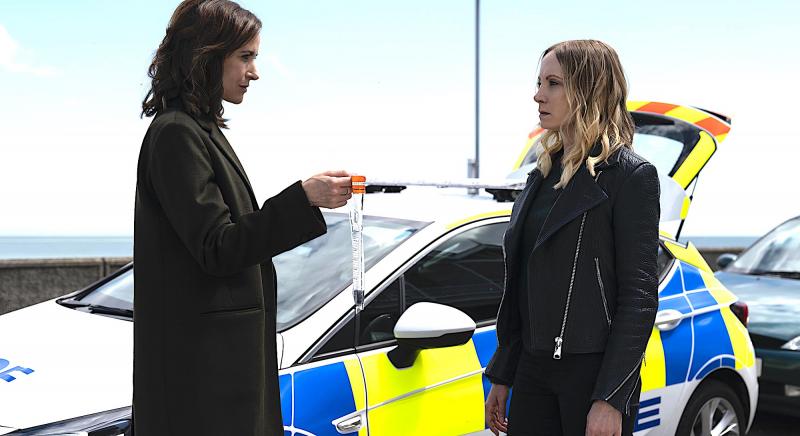 You're nicked: Katherine Kelly as DI Karen Renton with Joanne Froggatt as Laura Nielson
The first series of Liar, one of many thrillers from the fertile keyboards of Jack and Harry Williams, was on ITV back in 2017, so you may have forgotten the somewhat labyrinthine details.
In a nutshell, smarmy surgeon and serial rapist Andrew Earlham (Ioan Gruffudd) had been unmasked by the dogged (and sometimes illegal) methods of one of his 19 victims, schoolteacher Laura Nielson (Joanne Froggatt). However, before the
police
could arrest him, his dead body was found in the marshes on the Kent coast, with its throat cut. End of series one.
An early revelation in this new season was that DI Karen Renton (Katherine Kelly) has been drafted in from the Met to helm the murder investigation. She's playing it gruff, tough and determined, even though she looks more like an interior design consultant than a bruiser from Scotland Yard. Local cop DS Rory Maxwell (Danny Webb), who'd previously been on the Earlham case, said he was surprised a local officer hadn't been chosen to run the new investigation. "I'm not – I'm really good," snapped Karen, with a condescending smirk.
It wasn't long before she homed in on Laura as one of her prime suspects, who indignantly protested her innocence. She's trying to put the past behind her with new boyfriend Ian (Kieran Bew). However, things took a turn for the worse when DI Vanessa Harmon, another of Earlham's assault victims, unhelpfully told Renton's team about the way that Laura had drugged Earlham and tied him up in a boat house (having previously promised Laura she'd keep quiet). Suddenly Laura, who was also guilty of a spot of illegal breaking and entering in the first series, was nicked, with DS Maxwell trying to con her into a confession with that old line about "nobody would blame you if you wanted revenge after what you went through" etc. As DI Renton malevolently put it, "if you throw someone off balance they start to drop things."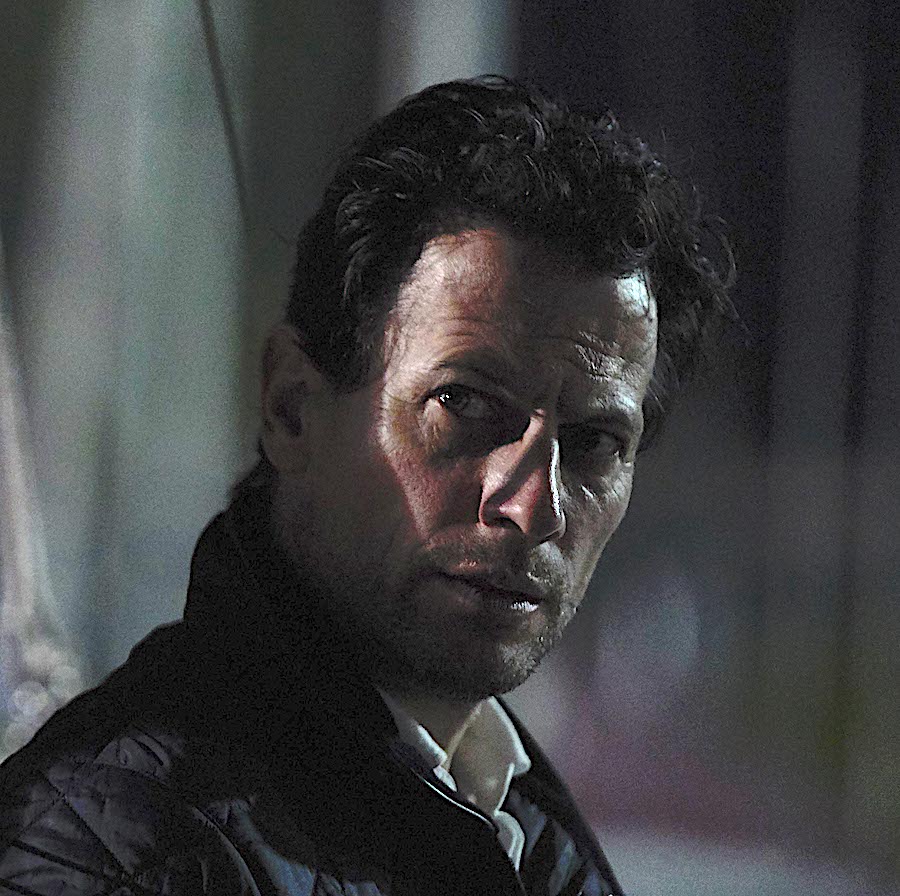 There'll be a lot of false trails, dead ends and red herrings to negotiate before we get a result (or more likely the setup for series 3), but so far it must be said that Earlham (pictured left) is getting a lot of screen time for a dead man. Much of this opening episode consisted of flashbacks of him desperately evading the pursuing police, hiding out on a friend's boat and arm-twisting a bloke called Olly (a newly-introduced character currently shrouded in mystery) to rescue a bag of personal belongings from his hospital locker. The list of his potential killers is growing quite long, including not just his victims but also their spouses such as Carl Peterson (Howard Charles), a troubled army veteran whose wife Winnie was another of Earlham's victims.
There's a thriller-by-numbers feel about Liar, as though the Williamses have a box of favourite narrative tricks which they keep shuffling around to create the appearance of jeopardy or the illusion of suspense. The cast is strong enough to make it look better than it really is, and the moody coastal scenery, despite provoking flashbacks to Flesh and Blood, is at least an improvement on those BBC shows where they try to pretend Bristol is London. It's fast-food drama.