Baptiste, BBC One review - detective from The Missing gets his own hand-me-down show |

reviews, news & interviews
Baptiste, BBC One review - detective from The Missing gets his own hand-me-down show
Baptiste, BBC One review - detective from The Missing gets his own hand-me-down show
Middle-aged policier drama gets off to a slow start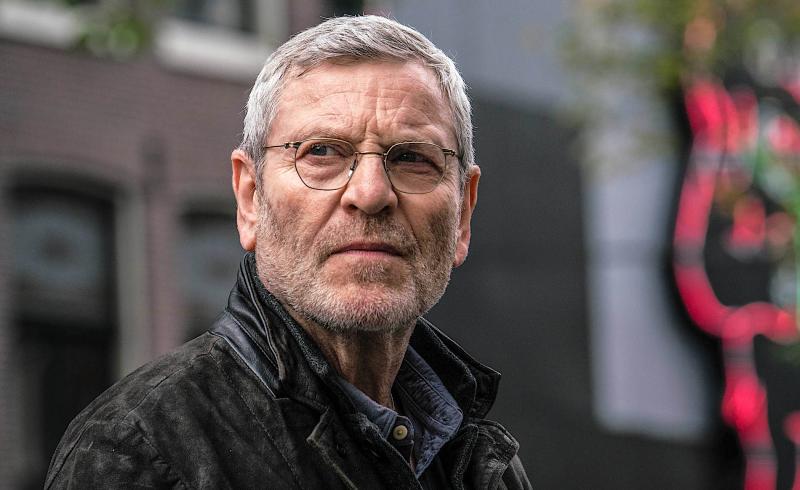 Down these mean streets... Tchéky Karyo clogs up Amsterdam
Is there an algorithm for writing this review? There seems to have been one used to create Baptiste, a spin-off from The Missing, and even the staunchest fans of Tchéky Karyo will be struggling not to see the all-too-familiar formula poking through the script.
Julien Baptiste is the weary French
detective
with the hole in his head where a tumour used to be, coaxed out of retirement (just one more time...) by his old flame Marthe
(Barbara Sarafian)
who just happens to be the Chief of Police. She tells him no-one else has his expertise.
We're in Holland (cue dodgy stuff buried in tulip fields) and a prostitute has gone missing and nobody's talking to the local police. But remember what worked in The Missing? Cue an emotional Englishman adrift and desperate abroad. This time it's Tom Hollander (pictured below) in the James Nesbitt/David Morrissey role. He's Edward Stretton, searching the sordid streets of Amsterdam, looking for a lost family member, feeling guilty about their disappearance. I couldn't help wishing Hollander was playing a vicar or Saffy's boyfriend as he stumbled around in stubbled anguish, and wasn't the least bit surprised when at the end of the opening episode, he had to squeeze out a glimmer of "dark side" just to make us tune in next week.
Mustn't forget the murder at the outset on a beach on the south coast (familiar from Broadchurch and Silent Witness), which seems to have nothing to do with the rest of the episode but will surely turn out to be connected. Don't leave out the voyeuristic camera peeking into the red-lit windows of Amsterdam's working girls. And while we're in the city of sin, why not chuck in a bit of transgender perversion for extra kinks, but include a twist of sympathy for their identity-politics plight in case the trans activists get too annoyed.
The action moves so slowly there's plenty of time to wonder about familiar questions, like how come ordinary people in TV dramas can always afford to live in homes usually found in interior decorating magazines? Why is the colour always slightly desaturated in post-production? And there's ample opportunity to kvetch in a knee-jerk liberal way about negative national stereotypes, as the baddies in Baptiste appear to be an evil Romanian gang who indulge in the odd bit of ultraviolence while trafficking vulnerable girls and turning them into addicted hookers.
So if I'm jaded watching episode one, how much more cynical must the TV commissioners be about their audiences' appetite for more of the same-old same-old? Damn those script-writing algorithms and so much for our Golden Age of TV Drama, it's certainly not getting in the way of churning out these detective serials where the narrative revolves around a middle-aged hero being a man men can admire and women can desire. I'm sure it'll keep Tchéky Karyo's afficionados happy enough over the next five episodes, but the lack of humour or originality in Baptiste is painful; roll on the return of Killing Eve.