The Widow, ITV review - Kate Beckinsale stars in tale of a missing husband |

reviews, news & interviews
The Widow, ITV review - Kate Beckinsale stars in tale of a missing husband
The Widow, ITV review - Kate Beckinsale stars in tale of a missing husband
Everyone has a secret in the latest Williams brothers offering - but do we care?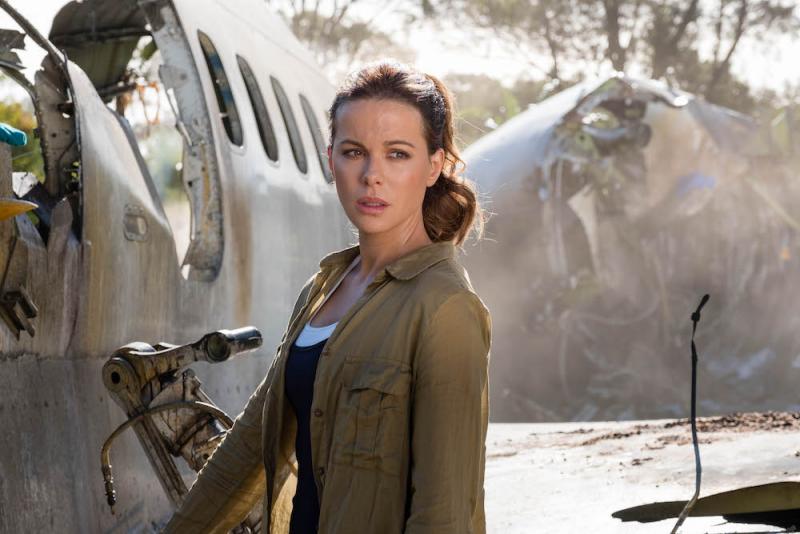 Survivor search: Kate Beckinsale in the Democratic Republic of the Congo
The Williams brothers (The Missing, Liar, Rellik, Baptiste) are back.
In
The Widow
, the writer-producer team of Jack and Harry move on to Wales, Rotterdam and corruption in the
Democratic Republic of the Congo
, but the
recipe
is wearyingly familiar: a bag full of evil money, a missing person, foreign languages that some characters can't speak, and people who say ponderous things like, "They say hope is to see the light in spite of all the darkness" and "We can never hide who we are." There's a fine cast, it's stylish and colour-saturated, but in the first two episodes at least, there's something hollow and glib at its heart.
Kate Beckinsale, making a rare TV appearance, is Georgia, the elegantly dishevelled, petulant widow in question – she has a scar on her wrist, so we know she's hiding something – whose husband Will (Matthew Le Nevez) was killed in a plane crash on a flight from Kinshasa to Goma. Or was he? And is it a coincidence that a political rival to the DRC government was on the plane?
Three years later, Georgia has just had her leg stitched up after falling down a cliff, dead rabbit in hand, in the rocky wilds of Brecknockshire, Wales (her leg and its stitches are handy time-trackers when sequencing gets confusing, as it certainly does). When watching TV footage of Kinshasa riots in the surgery waiting-room, she thinks she sees Will, wearing the same orange baseball cap that he had on when he left.
She goes to her ex-military-intelligence godfather (Charles Dance, pictured below, with Beckinsale) for help, but he's got nothing much to offer apart from saying, "You're trying to climb K2 in a thunderstorm because that's who you are", though he does have a gorgeous old house for us to admire. As he's been unhelpful to her about something in the past, Georgia carries on looking petulant and storms out.
She dashes to Kinsasha to investigate and has her luggage stolen by a porter as soon as she lands. She's hampered by not speaking a word of French – for God's sake, she can't even guess at a word like survivant – but never has anyone seemed less concerned about losing their stuff. "It doesn't matter," she says vaguely to Emmanuel (an impressive Jacky Ido), who meets her at the airport. His wife was also killed in the plane crash and he has agreed to help Georgia in her quest.
She's staying with an ex-colleague of Will's, Judith (Alex Kingston), who seems less than thrilled to see her, perhaps because she'll have to lend Georgia her clothes. Judith thinks Georgia is on a wild goose chase. People don't walk away from plane crashes, do they? But hang on – maybe Will was hiding something. "I guess he did have reason to disappear," muses someone at the office. "Which Georgia doesn't know about," explains Judith helpfully. And there's more cringe-making dialogue where that came from.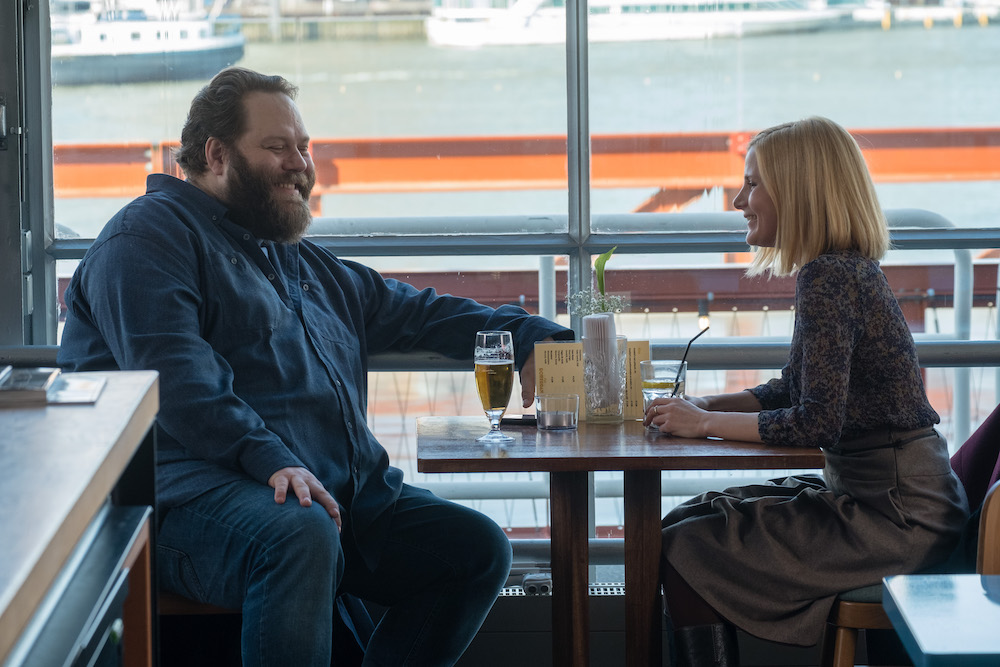 Things get sparkier when the scene changes to grey, angular Rotterdam – a good contrast to the DRC, though as it was too dangerous to film there, South Africa was substituted – and Ólafur Darri Ólafsson, the big, bearded chief of police from Trapped turns up (he was also in The Missing). You immediately feel reassured by his substantial presence, even though he's blind, hoping for a miracle operation to restore his sight. How did he lose it? In that plane crash, of course. He, Ariel, was the sole survivor. He tells this unlikely story to Beatrix (a compelling, sharp Louise Brealey, pictured above, with Olafsson as Ariel) who's on the same clinical trial, just before they end up in bed together. She's not entirely convinced.
All this is juxtaposed with disturbing scenes of Congolese child soldiers marching through the rainforest, led by brutal militia on their way to target a school full of happy, laughing children destined to become recruits. Is the militia's financing – there's that money bag – tied up in the plane-crash plot? Whatever happens, I hope Olafsson, blind or not, gets to the DRC soon to save this series from itself. Although of course, like everyone else, he has something to hide.