The Casual Vacancy, BBC One |

reviews, news & interviews
The Casual Vacancy, BBC One
The Casual Vacancy, BBC One
JK Rowling's adult fiction debut becomes a Sunday-night treat with a social conscience
Michael Gambon as devious parish councillor Howard Mollison
The broomsticks are back in the cupboard, wands are no longer at the ready, and no one is casting spells in cod Latin. JK Rowling's first novel for adults has made its inevitable journey from page to screen. The first view of a picturesque Cotswolds village – a mannikin in erotic underwear provocatively on all fours in a shop window – says it succinctly: we're not in Hogwarts any more.
The setting of The Casual Vacancy is Pagford, a village in rural southern England where the haves and have-nots, the plummy toffs and the loamy yokels, co-exist cheek by jowl. That's the way it always has been and should remain, argues do-gooding solicitor Barry Fairbrother (Rory Kinnear) at a parish council meeting – very much voicing the inclusive stance of his creator. But plans are afoot to change all that, and convert Sweetlove House, owned by the indigent local aristos but lent to the community by a philanthropic ancestor, into a swanky spa. The lefties are not in favour. The right-wing toadies, embodied by the ghastly Mollisons (Michael Gambon and Julia McKenzie), are all for bringing in the developers, thereby exiling the druggies and benefit scroungers to the estate on the outskirts.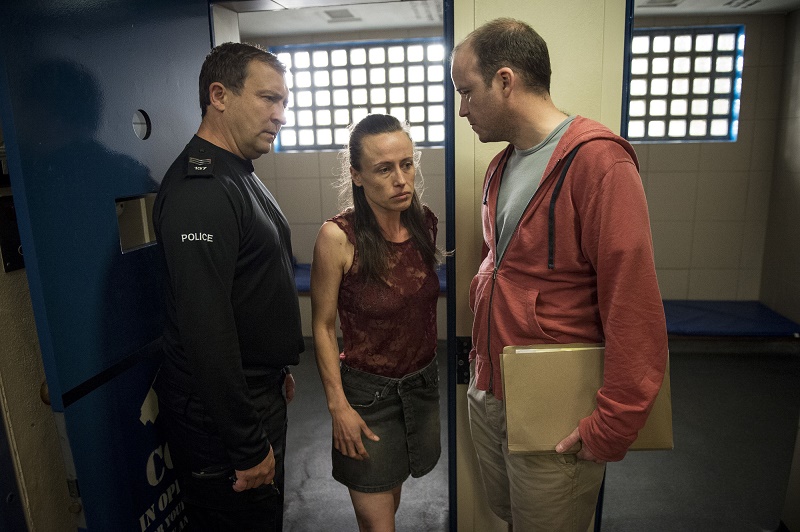 The nays seem to have it by a majority of one, until Barry drops down dead, creating the eponymous vacancy on the council. By the end of this very moreish first episode, various candidates were planning to stand, putting peaceful Pagford on course for civil war. There's nervy head-teacher Colin Wall (Simon McBurney), the Mollison's spineless son Miles (Rufus Jones) and, most divisively of all, Barry's long-estranged half-brother Simon (Richard Glover), a vile domestic tyrant to his two blameless sons.
But even without the pointy hats, Rowling is still Rowling if you're familiar with the signs. Terri (Keeley Forsyth, pictured above with Rory Kinnear) is in the grim grip of a heroin addiction that looks very much like a spell in Azkaban, the Mollisons are cut from the same cloth as suburban gargoyles the Dursleys, and Rowling is as attuned as ever to the travails of teachers and, even more, teenagers – Simon's bullied son Andrew (Joe Hurst), Terri's angry daughter Krystal (Abigail Lawrie). Above all, hers is a binary universe where good and bad line up in opposing corners, with not a lot of commuting between the two. You know who you're rooting for from the off.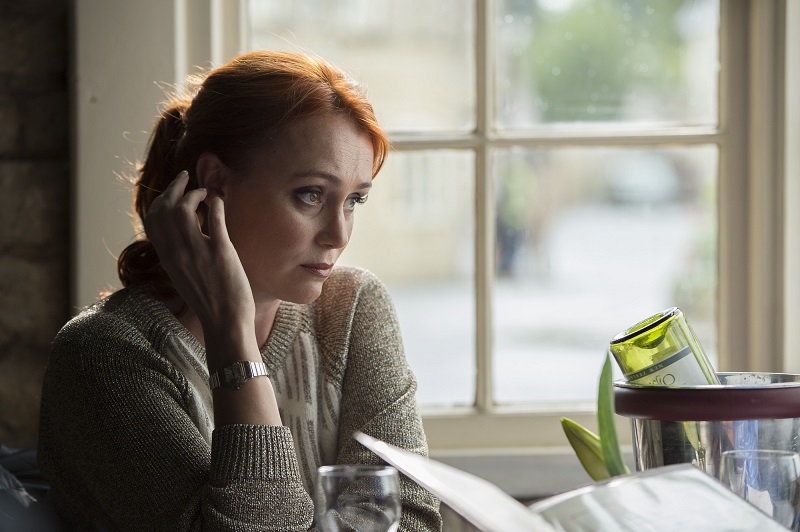 The difference is the sex and the comedy. They meet in the person of Miles's boozy copper-topped wife Samantha (Keeley Hawes), who may peddle erotica in her shop but can't get a flicker of a sexual response out of her husband, even when she lifts her top and jostles her breasts in his face. The teenage boys are mostly gagging for it, tongues hanging out at sassy but unavailable sixth-form girls. Meanwhile, Gambon and McKenzie are a delicious hoot as nakedly scheming social clamberers held in polite contempt by the posh Sweetloves (Julian Wadham, Emilia Fox), and Monica Dolan is a treat as school counsellor Tess Wall.
Thanks to Sarah Phelps's script, Rowling's novel has traversed across to television as a succulent Sunday-evening bauble, with just enough of a social conscience to keep it from becoming a guilty pleasure. The honeyed stone and rolling landscape of the Cotswolds play their part. The acting throughout, led by Kinnear (who, intriguingly, seems set to visit from beyond the grave) as decent but never dreary Barry, is just as you'd expect: note-perfect for comedy drama. From aristos to criminals, via social workers and solicitors, the broad broken church that is Englishness is all here. It's still not quite real life, but Pagford is well worth dropping in on. And not a detective in sight.
THE MANY SIDES OF KEELEY HAWES, DRAMA QUEEN

Ambassadors, BBC Two. Mitchell and Webb and Hawes pack their bags for Tazbekistan to star in a diplomatic comedy drama
Ashes to Ashes, BBC One. Hawes's Eighties copper goes back to the future in Ashley Pharaoh's follow-up to Life on Mars
Identity, ITV1. Keeley Hawes and Aidan Gillen on the trail of ruthless cyber-criminals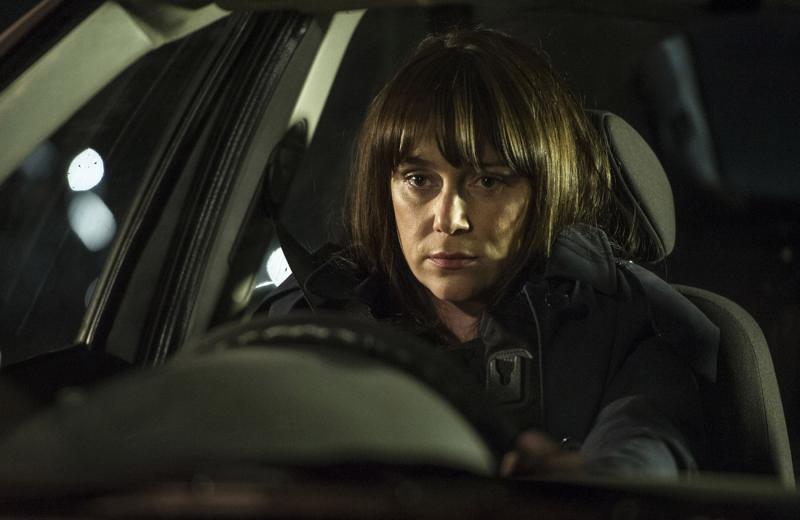 Line of Duty, BBC Two. Gruelling police corruption thriller keeps spines tingling to the end.
The Hollow Crown: The Wars of the Roses - Richard III, BBC Two. Hawes's first stab at iambic pentameter opposite Benedict Cumberbatch chilly crook-backed king
The Missing, BBC One. Hawes plays a grieving mother in misery-drenched odyssey
Upstairs Downstairs, BBC One. Hawes is the lady of the house as Rose Buck returns to 165 Eaton Place after 35 years
Michael Gambon and Julia McKenzie are a delicious treat as nakedly scheming social clamberers
rating
Explore topics
Share this article