Ursula K Le Guin - Dreams Must Explain Themselves review - enraging and enlightening |

reviews, news & interviews
Ursula K Le Guin - Dreams Must Explain Themselves review - enraging and enlightening
Ursula K Le Guin - Dreams Must Explain Themselves review - enraging and enlightening
A final instalment of irresistible wisdom from a great commentator on our world
Ursula K Le Guin: 'Her subject was the world, and the creatures in it'
Essay collections are happily mainstream now, from Zadie Smith to Oliver Sacks, with more and more bits and bobs coming from unexpected quarters. These patchwork quilts from remarkable writers can be significant, nowhere more so than with those from Ursula K Le Guin that are collected here as her "Selected Non-Fiction".
Le Guin died in January, aged 88, and this latest selection was especially chosen for a British readership, comprising reprinted speeches and short essays from 1972 to 2014. All are underlined and anchored by her paradoxical and hard-won success which, however, never soothed her intelligent and emotional criticism of the world in which she wrote. Her double handicap was that she was a woman in the male world of science fiction and fantasy, as well as working in underpaid and undervalued genres, including writing for children (she was also a poet and translator).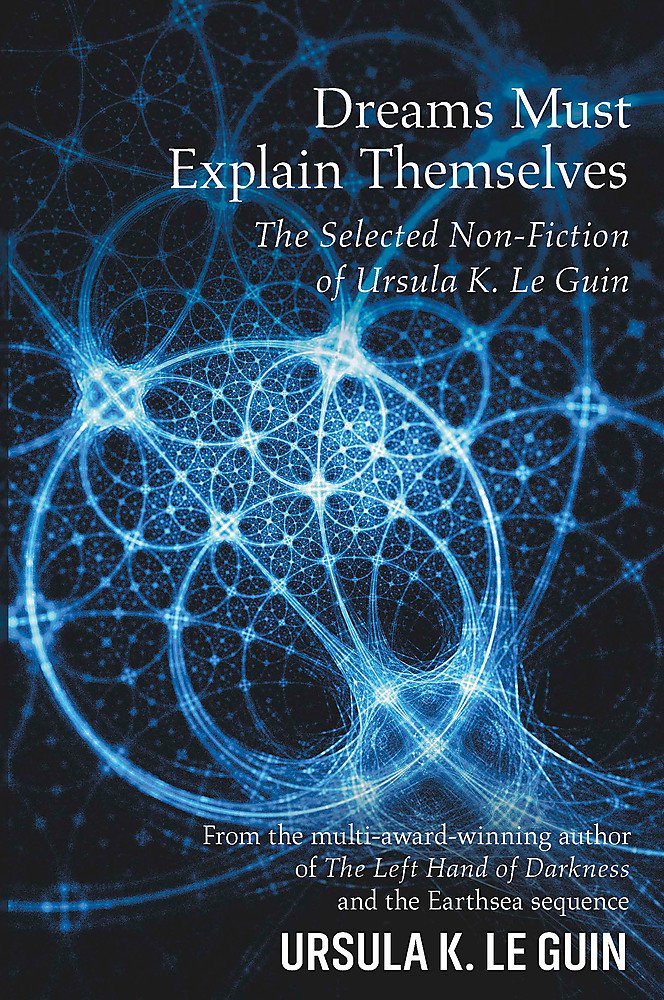 In the most elegant way possible this most successful writer gently fulminates – she can be so elegantly furious – against the thoughtless dismissal of what is often thought of as genre fiction. She is particularly persuasively adamant about male domination, not only in society but in her field – she was a feminist, regretting the quotation marks around the word that she had deployed decades ago – and equally against the cruelties of the nation state.
Her imaginative worlds – stimulating, amazing, believable, seductive – have entranced millions. And her spectrum of fiercely held and inspiring opinions are often prescient: her non-fiction views from almost half a century ago on the troubles caused by nations, and by gender inequalities, have proved all too prophetic. On surviving, a character in one of her best-known novels, The Left Hand of Darkness, pointed out that the only thing that made life possible was permanent intolerable uncertainty, not knowing what comes next. Distress at the world just sharpened her wit.
Last year the octogenarian published quite a different set of essays in America entitled No Time To Spare, subtitled "Thinking About What Matters". She thought a lot about old age, but could say that old age is for anyone who gets there; but if you don't remember you are old when a nonagenarian, you might have trouble getting out of the bathtub. She was a philosophical pragmatist, a pragmatic philosopher, whose smoothly disarming prose has many a sting in its tail. She is seductively intelligent and often strikingly enraged. She tells the young women of Mills College, in a commencement address given there, as a self-evident fact that women are excluded from the male norms of society. At Bryn Mawr, she told its young women that they had come to college to learn the language of power, which was masculine.
Here, the poet, the translator, author of fantasy and science fiction tells us that inescapably a novelist's business is lying. Prediction is for prophets (free), clairvoyants (who often charge), and futurologists (salaried). Novelists don't predict. They lie – perhaps to tell the truth. When I'm writing, she wrote, I don't dream much. Dreaming gets used in the writing.
So she invented a world that did without such boundaries in her seminal novel The Left Hand of Darkness, in which no-one had a permanent gender. (One of her favourite sentences was "the king is pregnant".) But although serious she is never solemn, and her footnotes for her British readers are hilarious: she puzzles over what to substitute for Poughkeepsie, New York as a town that is not, so to speak, New York – should it be Surbiton or Reading? She discounts the Brits' fascination with America, although she praises the Anglophone world as being the only one that really understands science fiction and fantasy, with England – Tolkien anyone? – as primus inter pares. Tolkien, she reminds us, wrote about the central fact of our own time, our capacity to destroy ourselves.
She was utterly fascinated by the writer's craft, and her non-fiction can almost act as a handbook for authors. She wanted to know why she told stories, and why anyone should listen to them
Le Guin herself is continually unexpected. Only she could title her celebration of the late academic Robert C Elliott "A Non-Euclidian View of California as a Cold Place To Be". In her 1976 essay "The Space Crone", she slyly, cleverly celebrates women who change throughout their life cycle in ways, of course, that men don't: from virgins to fertile creatures – mothers – to the menopause, and then a life mayhap as old crones. Her conclusion is that you don't want to send Dr Kissinger to Mars: into the space ship, Granny... You see Granny, who thinks she has done nothing, knows all about change. And this is so because there is no longer virtue in virginity – remember, this was written in 1976 – or meaning in menopause, and it takes courage and determination to become that valuable woman, the old crone.
Le Guin spoke at conferences, symposia, workshops, award ceremonies, college and university commencements, and contributed essays and reviews to countless anthologies, newspapers, literary magazine. She was utterly fascinated by the writer's craft, and her non-fiction can almost act as a handbook for authors. She wanted to know why she told stories, and why anyone should listen to them, and she was wonderfully sardonic in academia: she certainly had the credentials. At a three-day symposium on narrative (the mind does boggle) she learned that it was, as she put it, "unsafe to say anything much about narrative, because if a poststructuralist doesn't get you a deconstructionist will", those warriors from the "armed camps of literary theory". One of her own favourite pastimes was prowling among dictionaries; she was obsessed with languages and words, and infects us too. She is the most quotable of writers.
The question writers get asked most often, she reminds us, is where they get their ideas from. She quotes fellow writer Harlan Ellis as remarking sardonically that he gets his from a mail-order house in Schenectady. And, as Le Guin adds in 2003, by email no less. Writers though, as Le Guin tells us, are poor, infamous, the opposite of secretive, wordy people: "They talk, they blab, they yadder." This reader is profoundly grateful.
Her subject was the world, and the creatures in it, imagined in her fiction. In her non-fiction she was as astute as any political commentator, as persuasive as any politician, although her views were powerfully subversive, and delicately ironic. Yet she was somehow also paradoxically optimistic. This sampling is irresistible: enraging and enlightening.
Dreams Must Explain Themselves by Ursula K Le Guin (Gollancz, £18.99)
In her non-fiction Le Guin was as astute as any political commentator, as persuasive as any politician, although her views were powerfully subversive, and delicately ironic
rating
Share this article