McMafia, BBC One review - James Norton looks promising in a murky le Carré world |

reviews, news & interviews
McMafia, BBC One review - James Norton looks promising in a murky le Carré world
McMafia, BBC One review - James Norton looks promising in a murky le Carré world
Crime - and punishment? Gangster capitalism, à la Russe, set to challenge integrity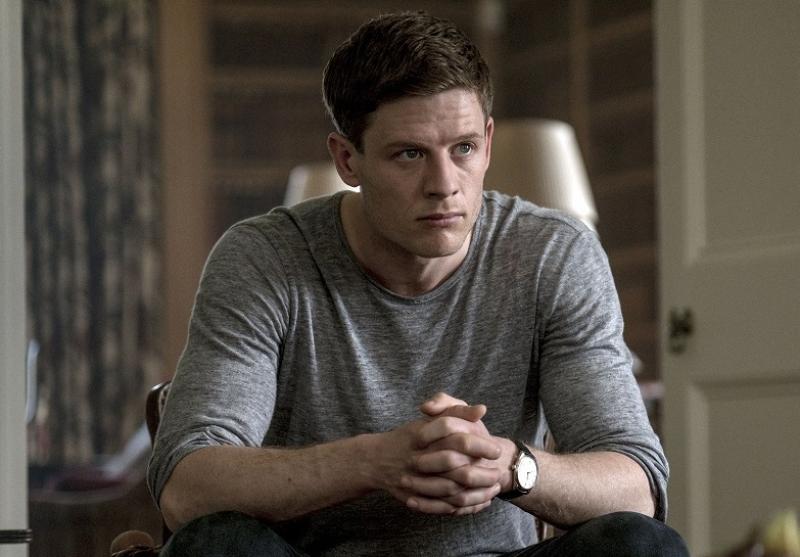 Reviewing the situation: James Norton
It's not the first time that James Norton has kicked off BBC One's New Year primetime celebrations in Russian style. Two years ago, he was costumed up as the courageous Prince Andrei, in illustrious ensemble company for Andrew Davies and Tom Harper's War and Peace.
To say that Norton's central role in
McMafia
, the new
eight-parter
created by Hossein Amini and James Watkins (who directs the full series), comes with rather more moral ambiguity would be an understatement.
If Tolstoy measured human probity in living right by God (and settling your gambling debts), the denizens of this particular "New Russian" world – McMafia is based on Misha Glenny's eponymous 2008 non-fiction study of the overlapping worlds of international crime and capitalism – follow rather looser standards of honour, and resort to more basic forms of enforcement. In short, we're in a slippery gangster world, one that has grafted itself inextricably onto the sinews of the legitimate financial system, where everything is up for sale as long as the money is right, and the apparent glamour of the process hides the sordid cruelty that accompanies it. As one of the characters puts it, mafia wars are now fought in the boardroom – but in human terms their tentacles still reach far and wide.
Watkins has gone for a fully international approach to casting
All of which gives McMafia a good deal in common with that other BBC hit of last year, The Night Manager, and the shadow of John le Carré certainly hangs over this new series. It's there, purely visually, from the start: the same atmospherically adventurous title design – The Night Manager heralded a new sophistication in the form, and remains unsurpassed – followed by plenty of exotic foreign locations. McMafia has a dozen of them, apparently, from India to Prague, via Moscow and Tel Aviv (creative Croatia stood in for more than one of them in filming, it seems).
It would be interesting to know whether Amini and Watkins read le Carré's 1999 novel Single & Single, the first in which that writer tackled the subject of Russian organised crime outside the confines of its native land. It's not among le Carré's best by any means, but there are similarities with Watkins's world of competing Russian syndicates, their fates affected not least by closeness to the powers that be, as well as a similar sense of conflicting loyalties between father (family) and son. Struggles both external, and within.
McMafia's main setting is "Londongrad", the world of wealthy expatriate Russians who have relocated to what they also call "Moscow-on-the-Thames", for a whole variety of reasons – political exile, financial security, or just plain fun. It's a community that has featured more than once in documentary form – BBC Two had one titled, with commendable simplicity, Rich, Russian and Living in London – and they usually ended up touching on the issue of "generational handover". The parents, who had grown up in a Soviet world, admit that they may have been a bit, well, raw when they first put down their suitcases in Knightsbridge, but that their kids, graduates of the best educational institutions that Blighty has to offer, would soon be fitting in, as if to the manor born.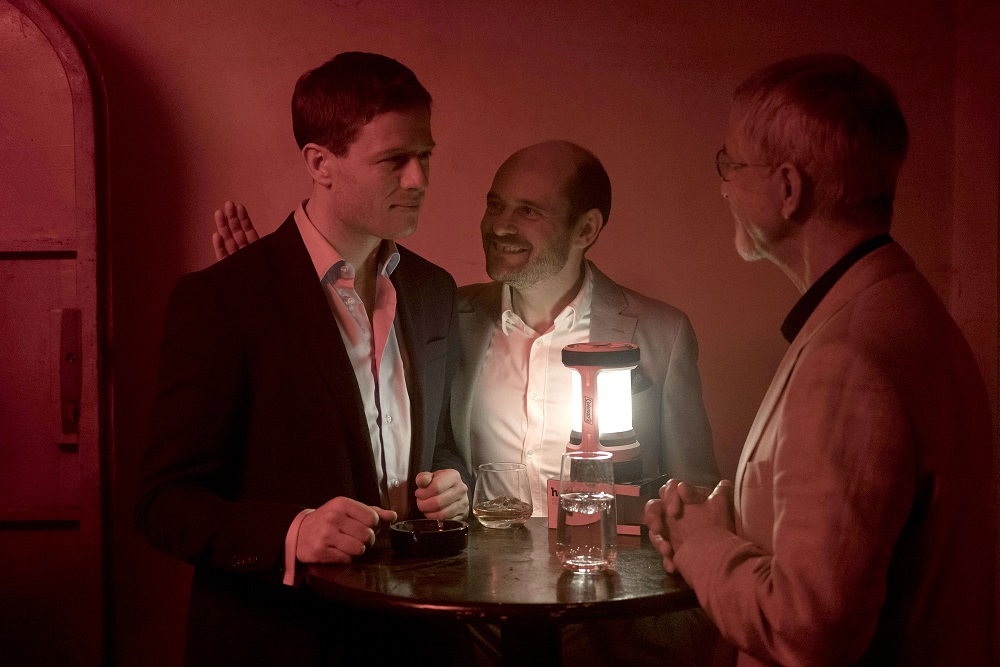 Norton's character, Alex Godman, looks like a posterboy for that transition. Equipped with the pert youthful charm that the actor does so well, and a British public school and an MBA behind him, Alex has set up his own hedge fund (without taking a kopeck off the family in the process). His longterm girlfriend, Rebecca (Juliet Rylance), is British, and also involved in the financial world, though she works for a foundation run by someone spending his accumulated billions to lobby the cause of ethical capitalism (which, by the standards of McMafia, looks like a contradiction in terms). We first encounter them at a big Londongrad charity bash, where they seem the perfect couple, even if Alex hasn't taught her Russian yet – his own, after growing up in the West, leaves much to be desired. Language is one dividing line between son, who's completely adapted in his brave new world, and father, Dmitry (Alexei Serebryakov), who still thinks in Russian, and sticks unapologetically to his old ways.
But it's a family with a much darker past than we might initially guess. Uncle Boris (David Dencik) has definitely kept a finger in old criminal pies, and brings another old acquaintance, Semyon Kleiman (David Strathairn), into the action before he himself abruptly departs it. Violence will surely engender violence. (Pictured above: James Norton, David Dencik, David Strathairn)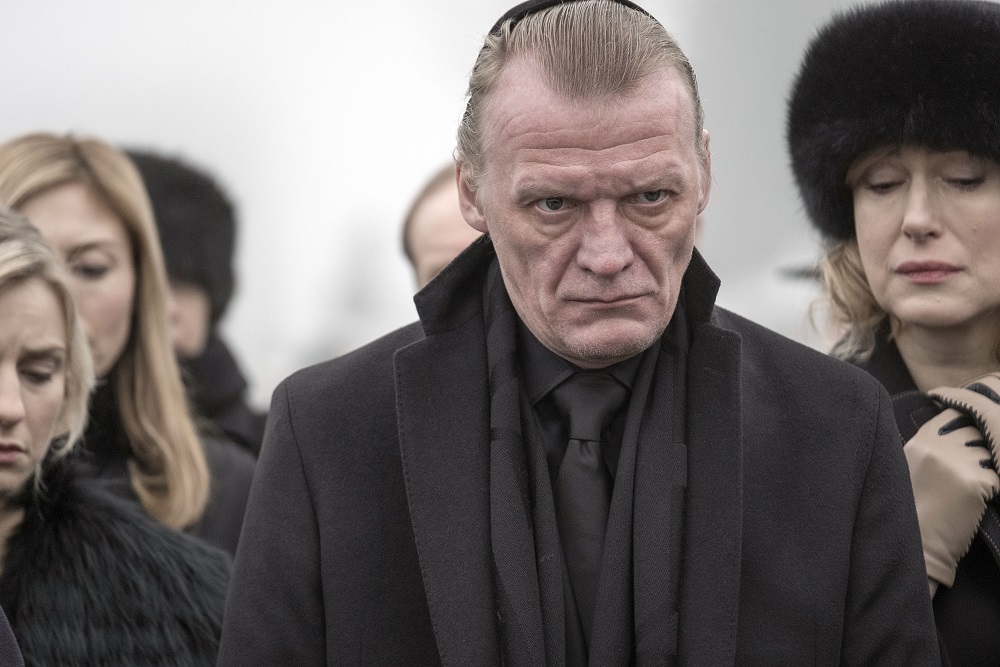 Watkins has gone for a fully international approach to casting right across McMafia's locations, which means BBC One gets a rare, and welcome dip into subtitling, as well as some feats of Russian acting which put the British contingent rather in the shade. As Alex's mother, Maria Shukshina gives a performance that looks like Deneuve in her prime (later episodes will show she has fangs behind that apparent froideur). But it's Serebryakov (pictured above right) who really steals the show: he was the lead in Andrei Zvyagintsev's unforgettable Leviathan (which will mean everything if you have seen the film), and brings the same existential alcoholic despair to his character here, playing a register that is simply different from those around him.
No doubt we're set for plenty more dramatic colour ahead as the action expands, but the real challenge will lie on Norton's shoulders – this looks to be a solo journey rather than an ensemble piece. Regardless of how it all winds up, Alex is going to be probing depths that are, for his opening self at least, very murky indeed, and he's going to have to make us care along the way. Which will mean stretching the contours of that so far composed face a good deal. On the evidence so far, I suspect he will deliver.