Rich, Russian and Living in London, BBC Two |

reviews, news & interviews
Rich, Russian and Living in London, BBC Two
Rich, Russian and Living in London, BBC Two
Further research into the Moscow-on-the-Thames top end psyche
The fixers: Dmitry and Roman offer a vintage Volga to tour London
If the idea of the BBC putting together a "Super Rich" season came as a surprise in itself, the fact that wealthy Russians would be appearing in it can't have shocked anyone, and Rich, Russian and Living in London duly got last night's opening slot. Apparently "Moscow-on-the-Thames", or "Londongrad" if you prefer it, has a lasting fascination with television producers that so far continues proportionate with the willingness of its subjects to open up their lives to outside scrutiny.
We can only wonder at their motivations for doing so, whether they think it's the televisual equivalent of a photo-shoot in Hello! magazine or something like that. We certainly recognised some of the faces in Rich, Russian… from Meet the Russians, the Fox series from autumn 2013. Not long ago I heard a rumour that production of the latter show was financially supported in part by some of its participants. Could they be thinking it's all part of the assimilation process into the city they so clearly do love? Incidentally, two interesting questions weren't really addressed in either programme. Why, except for the convenience of the English language, did London win out so resoundingly over its continental competitors, especially the grander Paris? And whether the Russian descent on the UK has ever really expanded beyond London, bar the occasional excursion to the home counties for some aristo sporting events.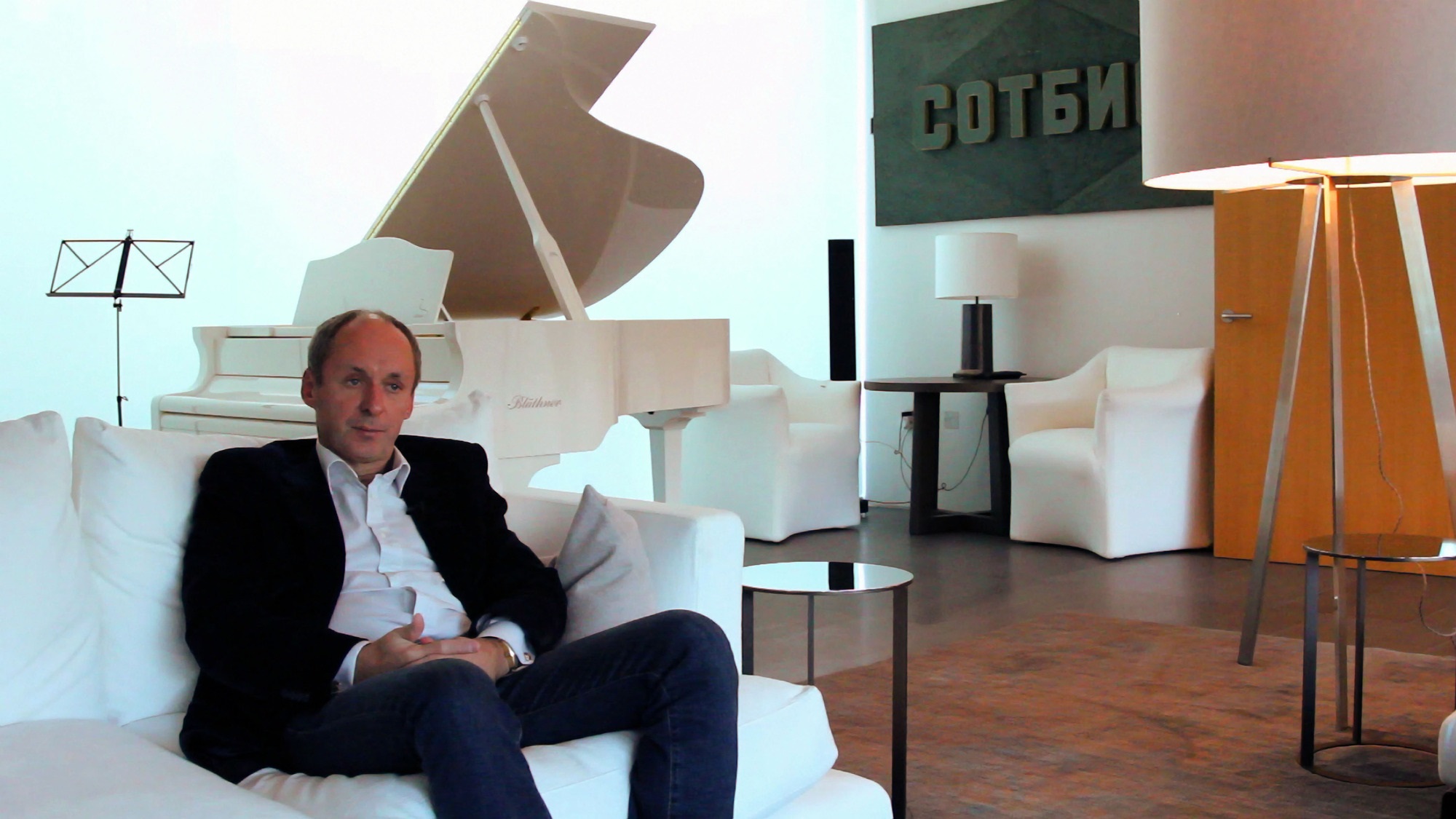 Polly Steele's BBC film certainly aimed higher than the social world of the Fox series, but still left the impression of more than enough television comfort chats, stringed along to the predictable plot development of how everyone would shape up for the annual Russian Ball. We had the fixers, like Roman and Dmitry (main picture), who introduce their clients to the right parts of London from the back of a vintage Volga motorcar, and the fixed. We had the cultural world of the Russian art scene, with auctions at the dedicated house run by William and Catherine McDougall, both Russian by ancestry though raised on different sides of the émigré curtain, and the impressive home collection of contemporary Russian art assembled by the voluble Igor Tsukanov (pictured, above left), who stressed the importance of philanthropy as a part of the imaginatively challenging task of spending your money. We also had, in a further irony of history, Seva Novogorodtsev, the cult music broadcaster on the BBC Russian Service in the old days, as narrator.
And then, rather jarring this picture of a carefree world of flitting backwards and forwards to Russia when the social needs came up, there was Yevgeny Chichvarkin, formerly the owner of the country's leading mobile phone retailer who came up against the Kremlin both for his backing of independent political parties, and because his business was more than successful enough to attract one of those "offers you can't refuse". That saw the youthful Chichvarkin fleeing to London, from where he successfully fought extradition.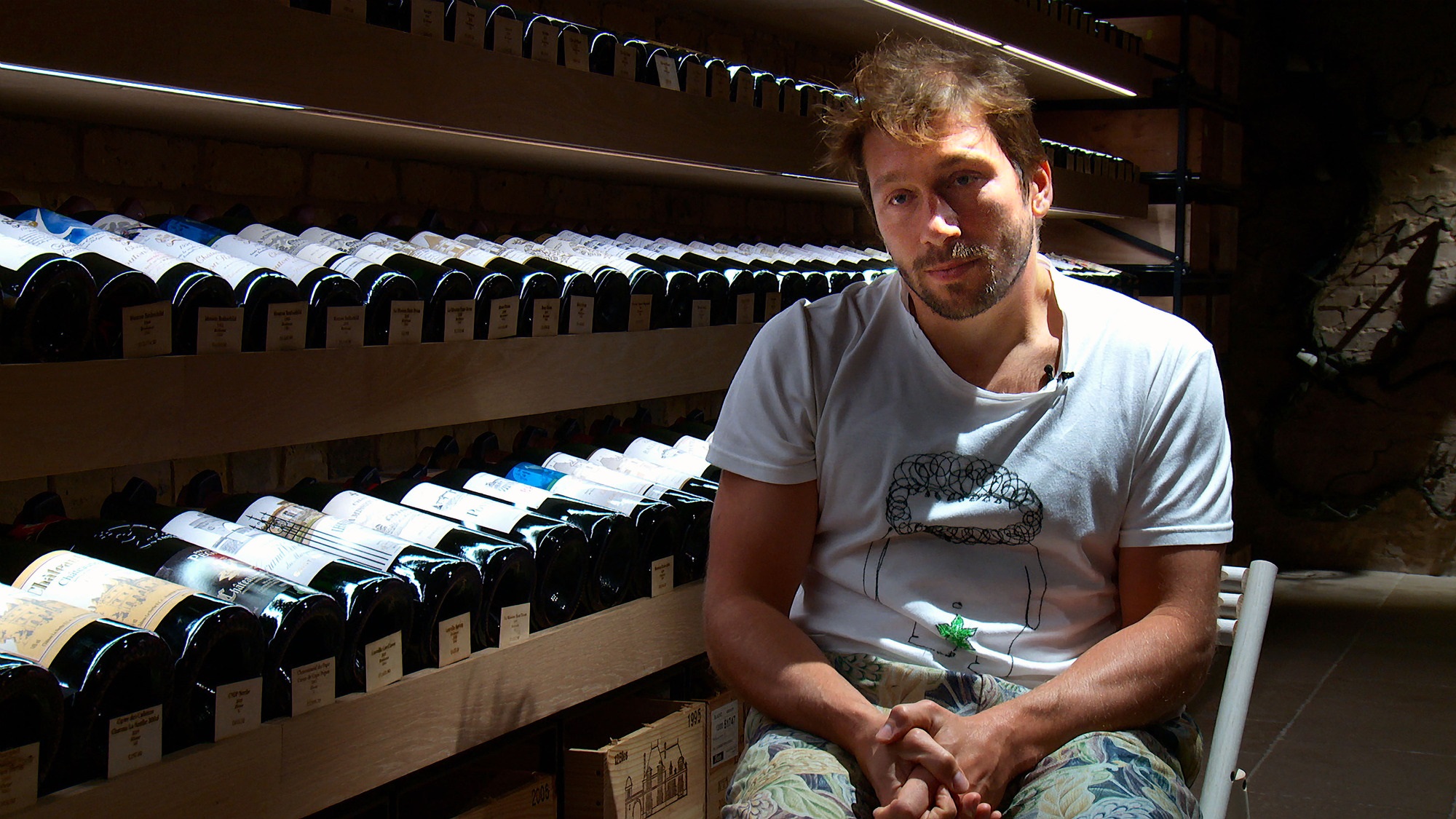 He now owns the inimitably titled Hedonism Wines, offering the finest vintages from a stylish Mayfair emporium. Despite his freedom and pleasure in doing business (Chichvarkin, pictured right), his regrets seemed palpable. In England he remains just a guest, he says, "My home is Moscow." So while the debutantes were dancing the night away, there was Chichvarkin at a meeting recalling the victims of Russia's 20th century repressions, and musing portentously about the "dark history in our blood [which] looks similar now," and how "my nation is damned – by ourselves."
As microcosms go the Russians of London have plenty of interest from a sociological point of view, most notably how the privileged (or lucky) members of the first generation, raised in a bare Soviet existence, reacted to sudden wealth without a care for taste, and how the second generation, the children who have been through the best of English private educations, is now growing up very different. Are these Russians an endangered species? You wouldn't think so, given the references to ever-increasing investment in London that has accompanied political uncertainties at home over the last year. But in another way, they may be. "Give us time, and we'll be all right," were the film's last words, uttered by a member of the new generation, hinting at a future in which the present cast will have become so well adapted that there'll be no further place for television programmes like this one. Somehow I'll believe it when I see it.
Subscribe to theartsdesk.com
Thank you for continuing to read our work on theartsdesk.com. For unlimited access to every article in its entirety, including our archive of more than 10,000 pieces, we're asking for £3.95 per month or £30 per year. We feel it's a very good deal, and hope you do too.
To take an annual subscription now simply click here.
And if you're looking for that extra gift for a friend or family member, why not treat them to a theartsdesk.com gift subscription?