Peaky Blinders, Series 4 Finale, BBC Two review – Tommy faces his reckoning |

reviews, news & interviews
Peaky Blinders, Series 4 Finale, BBC Two review – Tommy faces his reckoning
Peaky Blinders, Series 4 Finale, BBC Two review – Tommy faces his reckoning
Series four closes with breakneck twists and surprising reflections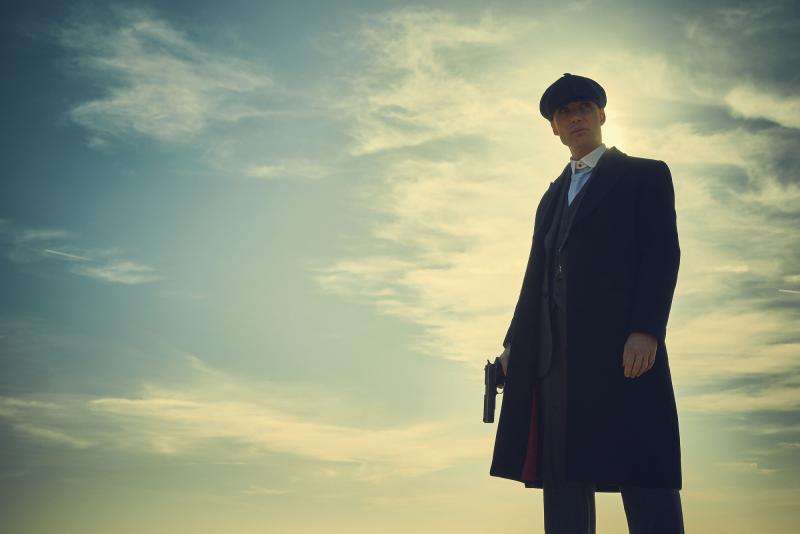 Cillian Murphy shines as the unstoppable but troubling Thomas Shelby
Luca Changretta got his just desserts, Alfie Solomons made a last gasp for the quiet life, and Thomas Shelby revealed his true enemy – Peaky Blinders wrapped up another exciting series in a high-octane and neat finale.
Tommy always has a way out; four series in and we still fall for it. In tonight's final episode, it looked like his reckoning had finally arrived; Arthur's death snapped Tommy into a violent rage in scenes reminiscent of last series' capture of Vincente Changretta. It's in these moments we witness the real Tommy; a terrifying and dangerous man who drags his family down with him.
Cillian Murphy is still the most watchable man on television
But disturbingly, all this violence was for show. Arthur's death turned out to be an opportunistic ploy, designed to lure the vengeful Luca into a one-on-one meeting. In the end, Luca's downfall was disappointingly easy; one unseen phone call to Al Capone and he's handed over, no questions asked. Here's hoping this business at least leads to further dealings with Chicago's famous son.
Director David Caffrey has done an excellent job this series, bringing a visual flair to scenes without ever losing their emotional core. This was exemplified by this final episode's long-awaited boxing match, which provided a visceral counterpoint to the tense confrontations building around the ring. Most unexpectedly, most of the action was wrapped up with 20 minutes to go, allowing us to experience the feud's aftermath with the Shelby clan.
The real villain of the piece wasn't Luca, but Tommy himself. This whole vendetta was caused by Tommy's kidnapping and attempted torture of Luca's father. Despite the death of John, he's enjoyed returning to the frontlines of Birmingham for a battle of wits. He might value his family above all, but he's the worst thing that could happen to them. When it's all over, Tommy would rather risk everything again than go back to the quiet life. It's clear as time goes on, we might have been rooting for the devil the whole time.
It was another series where women primarily served as plot points for Tommy. Despite the surprise return of May Carleton, she joined Lizzie Stark and newbie Jessie Eden as brunettes for Tommy to use while playing the regretful sinner. Even Polly's vengeful anger and newfound recklessness proved little more than a red herring to think she'd betray Tommy.
Adrien Brody (pictured below with Luca Matteo Zizzari) brought a menacing swagger to Luca Changretta, but never rose to the villainous heights of Inspector Campbell. After the loss of John in episode one, Luca was always a step behind Tommy and showed little depth beyond revenge. Aidan Gillen's Aberama Gold also leaves a lot to be developed; starting as a dangerous and unpredictable hitman for hire, he was left as little more than ringside support for his boxing son, Bonnie. Perhaps there are big plans for him ahead, along with Jessie Eden's Communist collective.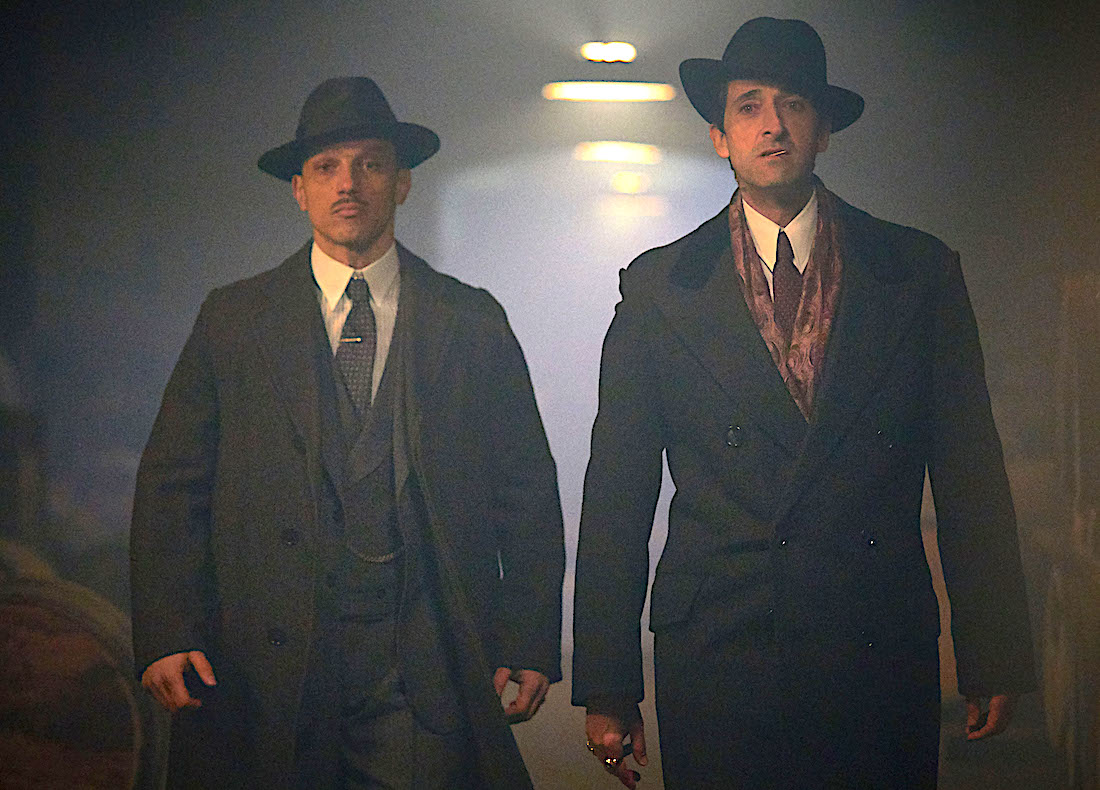 One person we won't see again is Tom Hardy's wonderful Alfie Solomons, the eczema-ridden Jewish gang leader who spoke solely in monologues. With a terminal cancer diagnosis, Alfie sold out his on/off friend Tommy for a chance to retire in Margate. Their final scene on the beach was a surprisingly touching standoff, a fitting goodbye for one of the show's most intriguing characters.
We ended on a curiously upbeat note for a series that likes to end on cliffhangers. It appears Thomas Shelby is off to parliament, just like his brooding BBC colleague Ross Poldark. Narratively speaking, a crossover would ruin the credibility of both shows, but perhaps the shared power of their stares and torsos might put public confidence back into elected office. Something worth considering should Brexit negotiations take a turn for the worst.
Once again, Peaky Blinders has delivered a series that sacrifices narrative complexity for irresistible thrills. Looking back and picking it apart feels counter-productive when the experience is this fun. Cillian Murphy is still the most watchable man on television, and when the pressure is on, nothing's more exhilarating than an hour with the Blinders.