Reissue CDs Weekly: Paul Major's Feel the Music |

reviews, news & interviews
Reissue CDs Weekly: Paul Major's Feel the Music
Reissue CDs Weekly: Paul Major's Feel the Music
Astonishing collection of "blow-dried hair psychedelia" and musical moments of "bleak clarity"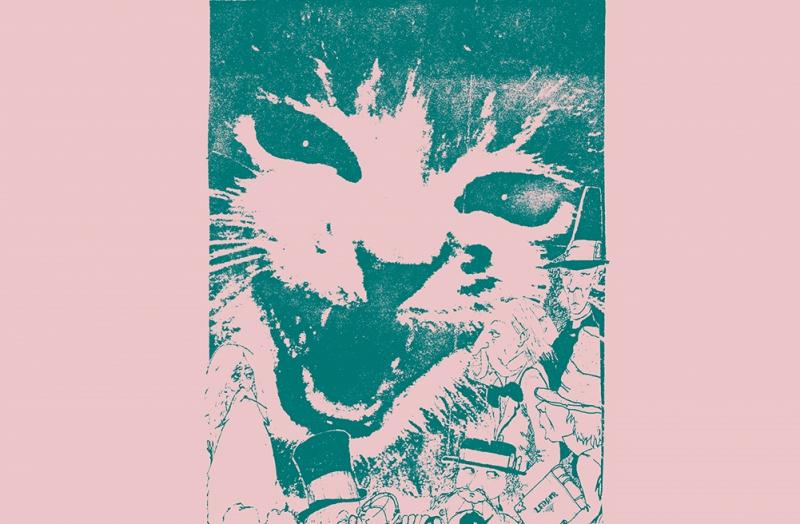 A detail from the striking sleeve of Paul Major's "Feel the Music": an image he originally created for one of his mail-order catalogues
Dave Porter has a question. He wants to know where clouds go. "After they pass by, are they just like people, that go on and then die?" The figurative bit between his teeth, he wonders if small clouds "are lonely, like you and I? Do they just go to rain, or is that a tear from their eye? Sometimes I feel like a small cloud passing by, never knowing where I'm going and never knowing why."
Porter delivers his existential, melancholy contemplation in a voice brimming with defeat. He sounds as if he is about to lay down and surrender to the void; to an eternal abyss from whence he will never escape. The music is psychedelic in the Moody Blues way and lightly jazzy, defined by an undulating piano figure rendering "Where do Clouds go?" a cousin of The Doors' "Riders on the Storm". But, however compelling the song, Porter was destined to remain obscure. The Canadian's 1975 album was self-released, not distributed and so little-known it couldn't even ascend to a level from where it could be forgotten.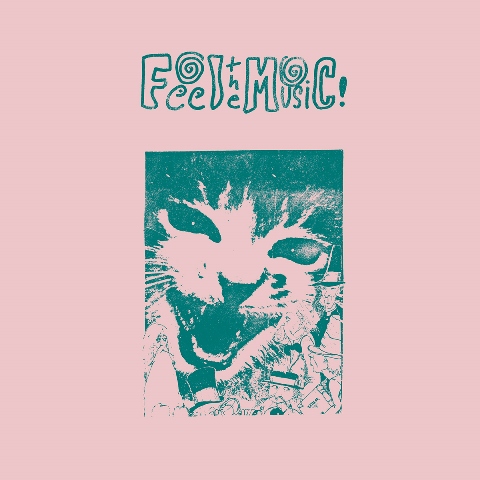 Now, "Where do Clouds go?" has been rescued from oblivion to become one of the 12 tracks on the new compilation Feel the Music Vol. 1, a collection of similarly little-known singer-songwriters and bands. The most well-known are Merkin, whose rare 1973 album – 300 copies were pressed – Music From Merkin Manor has been reissued at least five times to feed collector interest in the band.
The brain behind Feel the Music is that of Paul Major (pictured below left), who has been selling records since the late Seventies. He is also the prime mover in Endless Boogie, the trance-inducing psychedelic guitar-rock band. Labelling Major an über collector and a musical zealot sells him short. Although his favourite bands are classics like The Kinks and The Zombies, it is him and him alone who has made the world aware of such previously unrecognised talents as Kenneth Higney and Morgen. Without Major, Ariel Pink and everything which followed was unlikely to have happened.
Major's head was initially turned in 1966 by singles like The Music Machine's "Talk Talk" and ? & the Mysterians' "96 Tears". From that moment on, he has never ceased seeking records fitting his vision of aesthetic perfection. Bargain bins have been scoured, thrift stores have been turned over. A major aspect of what drives him is the search for what he calls "real people music": music recorded without filters – mainly through the medium of self-pressed, self-released albums. It is this enthusiasm which Feel the Music draws from.
Feel the Music covers the period 1969 to 1979. Each track is accompanied by a pithy description from Major, written in the justly lauded epigrammatic style familiar from his mail-order catalogues. Of Sebastian's amazing, dreamy and borderline-disturbing cosmic rumination "Passages" (sample lyric: "I wandered stately as a prism"), Major says "When 10,000 weeds are smiling and talking to you, the acid has definitely kicked in. Sebastian is the Canadian king of blow-dried hair psychedelia." Tom Lonergan & Buddy Kelly's gushing "The Travesty of my Life" is "a moment of bleak clarity leading them to believe their entire life is a hopeless disaster."
The album ends with "I Feel the Need to Carry on" by Darius, a sitar-coloured, lounge music/psychedelia crossover ballad (another parallel with The Doors) exuding the impression the singer believed he was anointed as a guru, duly given license to impart a message he could not keep to himself. The astonishing Feel the Music is the prime candidate for compilation of the year.
Next week: Serge Gainsbourg & Jean-Claude Vannier's previously lost soundtrack music to the film Les Chemins de Katmandou

'Feel the Music' is the prime candidate for compilation of the year
Explore topics
Share this article