Reissue CDs Weekly: FJ McMahon |

reviews, news & interviews
Reissue CDs Weekly: FJ McMahon
Reissue CDs Weekly: FJ McMahon
Post-Vietnam deliberations on 1969's remarkable 'Spirit of the Golden Juice'
Sunday, 10 September 2017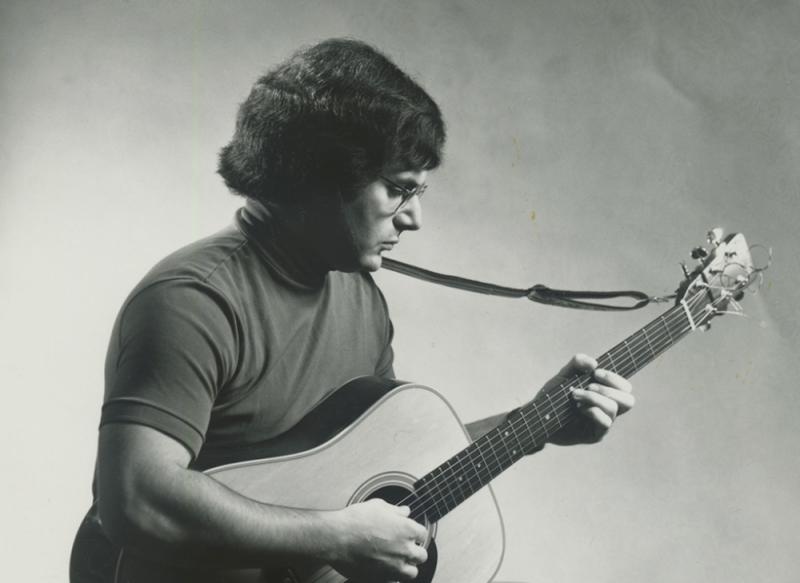 FJ McMahon: he had a need to express
Once heard, 1969's Spirit of the Golden Juice is not forgotten. F. J. McMahon's sole album is imbued with the heavy air of desolation. Its nine country tinged songs are also melodic and as good as those by Tim Hardin and Fred Neil, with whom McMahon is most often compared. Unlike them, McMahon had not steered a path through the folk circuit to achieve recognition.
Instead,
Spirit of the Golden Juice
was pressed in the low hundreds by the small California label Accent and had no distribution. McMahon's label mates were guitar instrumentalist Buddy Merrill, a past his sell-by-date Dick Dale and psych bands The Human Zoo and The Silk Winged Alliance.
Three decades after it was barely released, Spirit of the Golden Juice began attracting attention on the collector's circuit, In 1998, it was bootlegged. A first CD reissue followed in 2009. Another bootleg vinyl edition appeared in 2012. Now, with McMahon's blessing, an official vinyl reissue has arrived. Original 1969 pressings fetch at least £1000. Playing live after it was issued didn't help its profile: the album made no immediate ripples.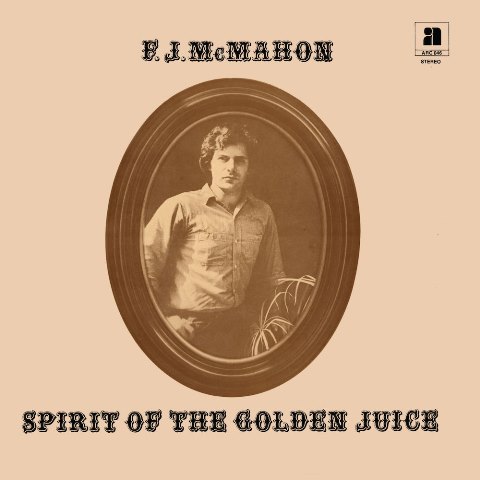 None of this afterlife is untypical for a rare record – if there's a demand, it's filled. The unusual aspect of Spirit of the Golden Juice is that it's so damn good. In a reverb-accented baritone, McMahon mournfully delivers a series of song-stories during which he declares he's "lost a good part of his life" and "sitting in a one-man room". Each hinges on an unvarying rhythm, strummed acoustic guitar and wandering, overdubbed finger-picked lead lines. Sparse and unvarnished, it's a missive from a dark place. Although orchestrated, the only roughly contemporary album with a similarly oppressive atmosphere is Val Stöecklein's intense 1968 set Grey Life.
McMahon had a need to express. In 1968, he returned from Vietnam. He had also served in The Philippines and Thailand. On Spirit of the Golden Juice, McMahon sympathises with an imprisoned draft avoidee on "Five Year Kansas Blues". "Black Night Women" tells the story of a service buddy's girlfriend and how she killed herself upon learning he was not going to marry her and that he had a wife back home. "Early Blue" describes his own retreat into himself after returning to the States.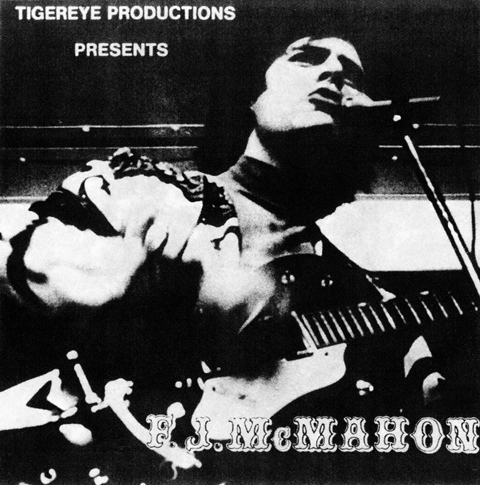 He was in Vietnam from 1967, serving in the air force as a military policeman. A year on, he was invalided out with hepatitis. Before shipping out, he was based in San Rafael and took in nearby San Francisco's psychedelic ballroom scene. He had voluntarily joined the air force in 1964 – while he was playing in surf bands – to ensure he had a choice about how he served. There were no choices with the draft. (pictured left: promotional poster for a 1969 F. J. McMahon live performance)
While Vietnam inspired songwriters from Donovan to Phil Ochs, from Pete Seeger to Kenny Rogers, McMahon was, at this point, the only singer-songwriter recording who had served in Vietnam (let's forget about Staff Sgt. Barry Sadler). His unique album was born from post-traumatic stress disorder.
This new edition has been the subject of top-notch mastering. No previous reissues (legal or otherwise) have sounded this punchy, this dynamic. Unfortunately, the accompanying booklet's liner notes fall short. To quote: "Spirit of The Golden Juice is an album well-chronicled and well-loved since its rediscovery. It's been interpreted by better interpreters than me, and written about by better writers." Such piffle should not have been allowed through. Thankfully, it is the music which matters here. The hard-hitting, unforgettable Spirit of the Golden Juice needs to be heard.
Next week: The fascinating Take What You Need: UK Covers of Bob Dylan Songs 1964-69 – it does what it says

Sparse and unvarnished, 'Spirit of the Golden Juice' is a missive from a dark place
Explore topics
Share this article