Reissue CDs Weekly: Losing Touch With My Mind |

reviews, news & interviews
Reissue CDs Weekly: Losing Touch With My Mind
Reissue CDs Weekly: Losing Touch With My Mind
Mostly mind-melting box-set compendium of 'Psychedelia in Britain 1986-1990'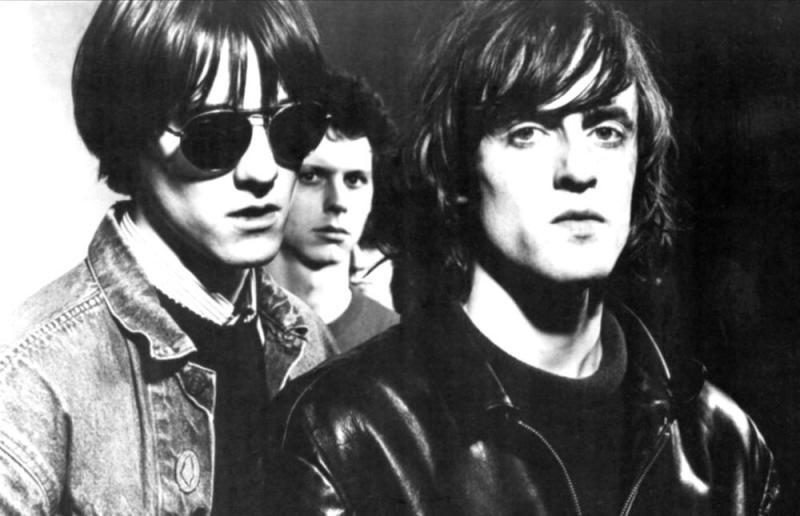 Spacemen 3: the donors of 'Losing Touch With My Mind's' title
It begins with The Stone Roses' "Don't Stop", the fourth track from their 1989 debut long player. A backwards though thoroughly remixed version of "Waterfall", the album's preceding track, it enthusiastically pushes the button labelled "psychedelic".
It ends with "T.V. Cabbage" by Gaye Bykers on Acid, originally issued as the B-side of their 1986 debut single. Here, it appears in that version rather than the re-recorded take released on their debut album. Mashing-up late Sixties biker rock, Hendrix, Sonic Youth and first album Stooges, it's less elegant than "Waterfall" but as an aural bad trip just-about qualifies as psychedelia.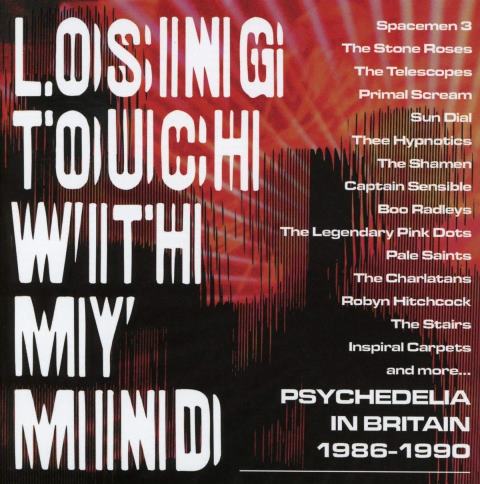 In between: everything encompassed by the title Losing Touch With My Mind - Psychedelia in Britain 1986–1990. Over 61 tracks and three CDs, everyone who should be is collected on this clamshell box set: The Darkside, Robyn Hitchcock, The Pale Saints, Primal Scream, The Prisoners, title-track donators Spacemen 3, Sun Dial and more. It's gratifying to see Sun Dial precursors The Modern Art getting a shake of the stick along with the often side-lined Legendary Pink Dots and Paul Roland. What's collected appealed to different audiences and occupied different headspaces, but the shared defining factor was embracing a version of the past: a version which was and is notionally psychedelic.
That strands of psychedelia flourished in the late Eighties dovetails with a standard, insoluble pub discussion which grapples with when popular music of an indie caste ceased moving forward; when it became apparent nothing was new. From a British perspective, at what point was the future defined by ever-shifting reconfigurations of pre-existing building blocks? In this reading, the last fresh development was the web connecting acid house, rave and techno. In contrast, shoegazing, grunge, Suede and Britpop were all moveable feasts of reconfiguration – in the period beginning in the late Eighties and ending by the mid Nineties genuine innovation receded further and further into the rear-view mirror.
As it's bang-on period-wise, Losing Touch With My Mind encapsulates an aspect of this burgeoning, infinite reinvention. Nonetheless, much of what's heard is incredibly fresh and vital. But with the Pink Floyd-acknowledging title "I Remember a Day", a band like The Stairs lay it on the line. They know their psychedelic onions.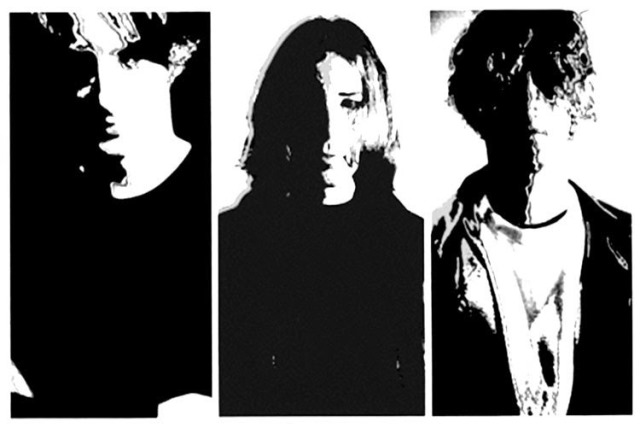 Knowingness courses through Losing Touch With My Mind. The pre-E Shamen track "Christopher Mayhew Says" references the Labour MP who in 1955 took mescaline before a BBC TV camera. The Revolving Paint Dream's "Dune Buggy Attack Battalion" draws from the questionably celebrated Charles Manson mythos. The "Aldous" of the Boo Radleys' song is Mr Huxley, who earlier inspired The Doors to choose their name. A bunch of song titles include the word "mind". Another group namechecks drugs: LSD, opium. Colours crop up, as do altered states in which days go by slowly, there is an awareness of a dark side or previously hidden places are accessed. (pictured left, Sun Dial)
Losing Touch With My Mind is, then, a patchwork quilt of pop eating itself: a trait which mostly doesn't render the music deficient. The weaker tracks include The Aardvarks' version of Wimple Winch's "Save my Soul" (a band original would have served them better) and undercooked, undernourished indie-goes-freaky efforts like The Honey Smugglers' "Smokey Ice-Cream" and One Thousand Violins' "Please Don't Sandblast my House". This is more than made up for by the Grade-A quality of the bulk of the tracks.
Although Losing Touch With My Mind - Psychedelia in Britain 1986–1990 lacks a narrative trajectory, it robustly makes its case. It's an essential primer on what – to bowdlerise Sun Dial – exploded in the minds of a raft of bands who were unafraid to nod backwards with an admirable sincerity.
Next week: Marvin Gaye's You're The Man, what's touted as a "previously unreleased album" from 1972
'Losing Touch With My Mind' is a patchwork quilt of pop eating itself
Explore topics
Share this article