theartsdesk on Vinyl: Volume 19 - Sisters of Mercy, Peter Gabriel, Solomun and more |

reviews, news & interviews
theartsdesk on Vinyl: Volume 19 - Sisters of Mercy, Peter Gabriel, Solomun and more
theartsdesk on Vinyl: Volume 19 - Sisters of Mercy, Peter Gabriel, Solomun and more
Everything from Emerson, Lake & Palmer to cutting edge techno reviewed on plastic
Sound in the round
This month we're just going to get straight into it. It's summer, the sun's out, no time for waffle, just slap a disc on the turntables and wallow in the richness of the sound. Below 42 vinyl releases are reviewed, with no genre boundaries maintained. There should be something there for everyone. Dig in.
Eerie Eerie (Tee Pee)
Yes, the cover art is just terrible but the eyes are continually drawn to it in awed fascination. The music contained within is equally cheap and trashy but, upon extended exposure, caterwaulingly brilliant. In the same way that The Ramones and The Cramps gave tat and tawdriness an energized, dayglow appeal, Eerie, whose music is nothing like either of those bands, evoke the sweaty confines of a horror film-obsessed, skunk-smoking, teen metaller's bedroom, channelling its sock-smelling messiness into a head-frying hard rock explosion. Coming in at only five tracks on unpleasant, bogey-toned vinyl, songs such as "Yeti" smuggle roared songcraft within their post-black metal wreckage. Eerie is made up of members of uber-obscure US underground metal acts such as Witch, Draguar, Twilight, Futur Skullz, Pins Of Light and Alaric! but their debut album carves its own territory, redolent occasionally of Kevin Martin's 1990s rock experiments (eg God) but much messier, faster and more naturalistic. Eerie is a uniquely raw, noisy and psychedelic proposition, and comes with an eight page 12" x 12" booklet of suitably grotesque black and white monster comic drawings.
Various Solomun: Selected Remixes 2009-2015 (Diynamic)
Dance music is in a fucking terrible state. All its edge has been pissed away in favour of 120 BPM flab-house that phone-drones can snap selfies to. In-the-moment ecstatic behaviour has been replaced by an emphasis on the clean-cut appearance of enjoyment. Rave has always had an Achilles heel – Balearic music. Originally the term defined an eye-opening revision of pop: if it sounded good on the Ibizan dancefloor, preferably on an E, then who cared about its tribal-cultural origins? This was a blast of freedom as the style-obsessed, money-suckered Eighties became the hedonistic Nineties. However, from the very start, there were middle-of-the-road fakers sneaking wet pap through the rave barricades under the auspices of "Balearic". And now, with the post-Disclosure revisionist house boom, 80% of European club culture is dominated by insipid chart-house, "tropical house" and other variants, for people who enjoy the gym as much as the dancefloor, who regard coffee as a valid stimulant, and whose Saturday night is only a few pastel shades away from their work/home-wear clothing. Happily, bearded Bosnian-German DJ-producer Solomun is on hand to remind that a sedate pace and a sheen of class doesn't have to add up to blandness. This collection of remixes is a delicious and astutely chosen lesson that runs the gamut from the darkly throbbing pop cool of Lana del Rey's "West Coast" to the deep-tech burbling of Edu Imbernon and Los Suruba's "Punset". Spread over four discs in a gatefold sleeve in a box set, with a poster, all of it entertainingly presented like a colouring book, replete with crayons, Selected Remixes 2009-2015 works both as a summation of Solomun's ongoing clubland relevance and as an album worth listening to from end to end.
Various Jay Strongman presents Popcorn Heartbreak 1958-1964 (BBE)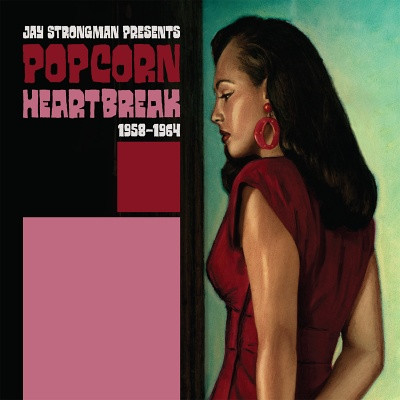 BBE Records make an unexpected foray into the world of obscure pre-Beatles teen pop. The songs range from the preposterous, post-swing stripper orchestrations of Hugo Peretti's Orchestra, featuring the bunged-up nose vocals of Kitty White on "I'm Gonna Be A Fool Next Monday", to "I'll Be There", a blatant Ben E King rip-off by Damita Jo (no relation to Janet Jackson's sexy alt-persona), to the Duane Eddy-goes-crooning blues of Johnny Wells' "Lonely Moon". Apparently – who knew? – there was a scene in Belgium in the 1970s, akin to Northern Soul in the UK, where these unearthed songs became the soundtrack to retro jive clubs that offered a cool alternative to cheesy mainstream disco. Unless, that is, BBE Records and DJ/writer/cultural explorer Jay Strongman are having us on as an excuse to compile these heartfelt, often kitschy slivers of adolescent passion. Whatever, it's a gratifying window into yet another seldom-heard, shadowy corner of a bygone era.
The Sisters of Mercy Vision Thing Boxset (Rhino)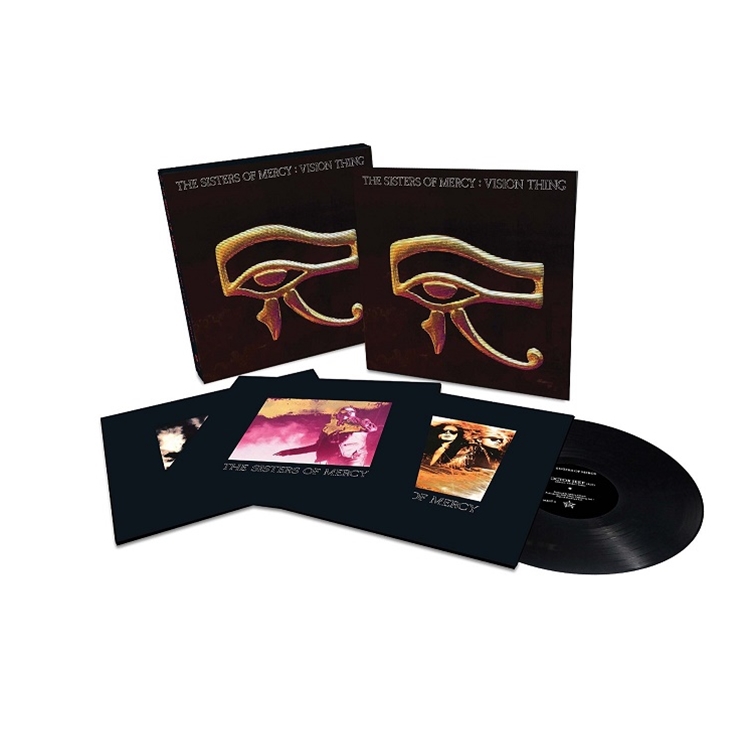 Once upon a time it seemed possible that The Sisters of Mercy might rise to the A-league of rock, but after battling record companies, their leader and sole consistent member, Andrew Eldritch, dropped from view. Behind him he left three studio albums, of which 1990's Vision Thing is the last and least. That's not to say it has nothing to offer, especially when packaged, as it is here, with extras over four discs. It was recorded with The Sisters of Mercy Mk3, a new band formed following Eldritch's commercial success via 1987's Jim Steinman-assisted "This Corrosion" single and Floodland album featuring US goth diva Patricia Morrison. Sisters connoisseurs will enjoy the inclusion of 12" singles of "Doctor Jeep" and "More". Both have riffin' heft, the former sounding a smidgeon like Sigue Sigue Sputnik whose Tony James was in the band (alongside All About Eve's Tim Bricheno and German guitarist Andreas Bruhn). There's also a murky but winning concert bootleg of Dylan's "Knockin' On Heaven's Door" with drum machine Doktor Avalanche relentlessly in full effect. The fourth disc contains a dutiful rather than inspiring remix of "When You Don't See Me" and live versions of "Ribbons" and "Something Fast", but what theartsdesk on Vinyl would really welcome is a boxset of the early Sisters stuff, the 12-inchers, the cover versions and First and Last and Always, all remastered less tinny-trebly than the originals. Go on, Eldritch, let's have it.
Ian William Craig Centres (130701)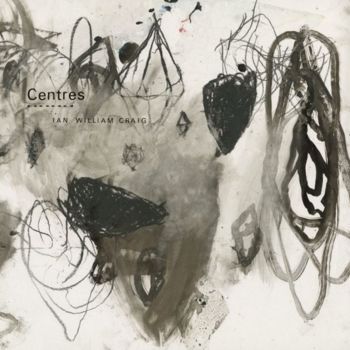 130701 is a label that's built its reputation releasing modern, experimental classical, notably the likes of Max Richter, Hauschka and Jóhann Jóhannsson. These artists and others, with parallel careers in multiple art forms, notably film soundtracks, have started to achieve a profile way beyond what could have been predicted when 130701 began 15 years ago. Their latest signing opens a new chapter for them as Vancouver's trained operatic vocalist Ian William Craig presents his first work for the label, a double album in gatefold sleeve, impeccably mastered to vinyl. Centres is about as far from Andrea Bocelli and Il Divo as it's possible to get, thank God. The base of Craig's music is semi-ecclesiastical tone music, ethereal in intent but submerged in fuzz, giving everything an opaque, strange quality, into which he injects his treated vocals. The result is something unusual but approachable, heavy but warm and encompassing, cosmic, contemplative music that sounds utterly contemporary.
William S Burroughs Let Me Hang You (Ernest Jenning Record Co/Khannibalism)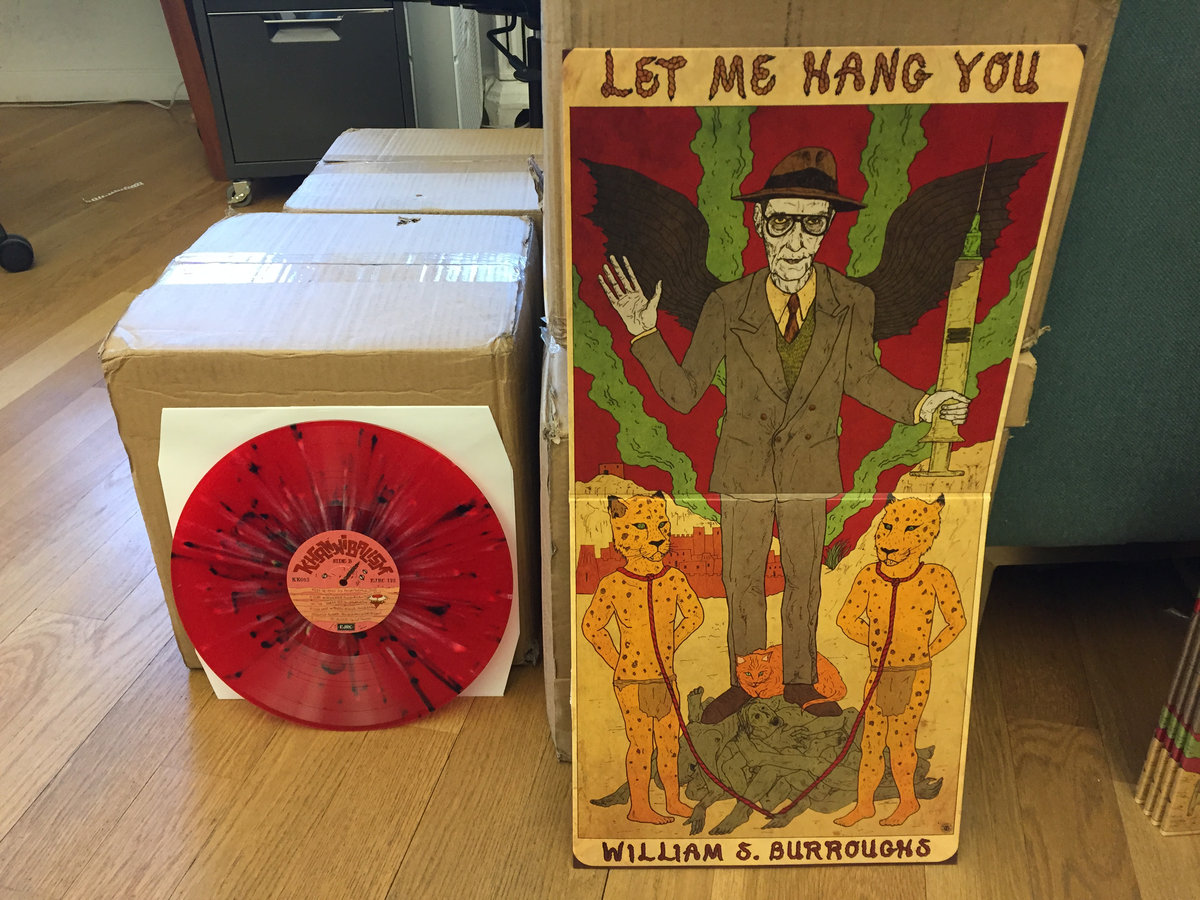 William S Burroughs's 1959 novel The Naked Lunch is an action-art mind-shit, a non-narrative puke of black alien surrealism, drug comedown unpleasance and B movie weirdness that sneaked into the world on the coattails of the beatnik phenomenon. The author, an extraordinary character whose life is as fascinating as any of his books, had become something of an alt-rock celebrity by the 1990s, working with Kurt Cobain, Ministry and even U2. Shortly before he died in summer 1997 he recorded some of the filthier, more whacked out chunks of The Naked Lunch, working with abstract jazz experimentalists Bill Frisell, Wayne Horviotz and Eyvind Kang. Producer Hal Willner disinterred the results recently and, with assistance from various punk/art rock associates honed it into Let Me Hang You. Arriving of toxic-looking red, spattered vinyl in a gatefold picture sleeve, it's a steam-of-consciousness parade of twisted, perverse imagery – eg, someone having a live monkey sewn inside them and being "gang-fucked" - against a backdrop that ranges from country twang to echoing industrialism. An acquired taste, then, but fans of Burroughs will welcome this unexpected coda.
Comet Control Center of the Maze (Tee Pee)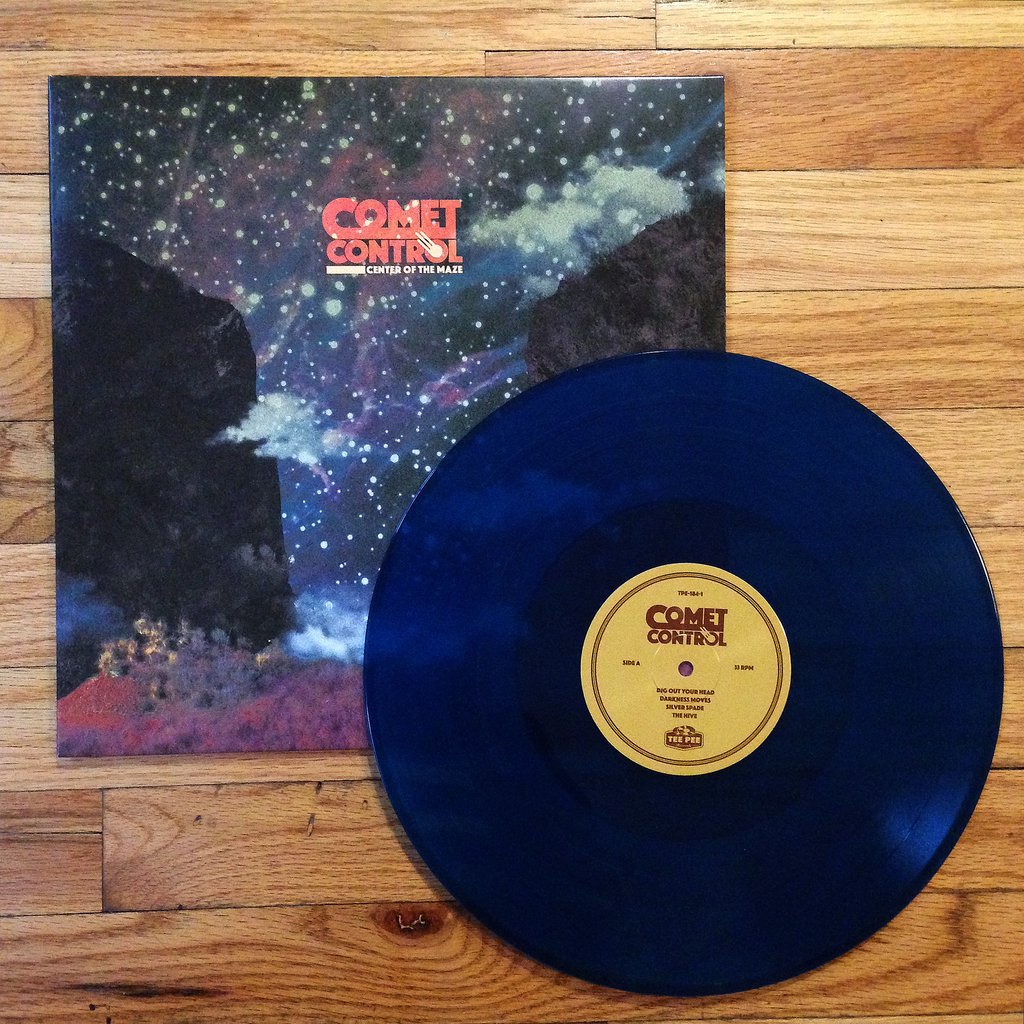 Tee Pee Records have been going for 23 years, achieving fleeting profile when they originally signed the Brian Jonestown Massacre. Anton Newcombe's notorious outfit are the very loosest reference point for Comet Control, for this Canadian five-piece have pushed much further into the swirling world of space-rock. Born from the ashes of Toronto rockers Quest For Fire, their music is driving and dense, yet carefully splatters melodies over a sense-rousing canvas, notably on "Silver Spade" which mellows to jangling 1960s retro-psychedelia. Closer "Sick in Space" is a glooping sludge-rock ballad but, for the most part, Center of the Maze, American spelling and all, on transparent blue vinyl, is swirling lysergic rock music that's more tuneful and accessible than it first appears.
Peter Gabriel So + Us + Up (Caroline International/Real World)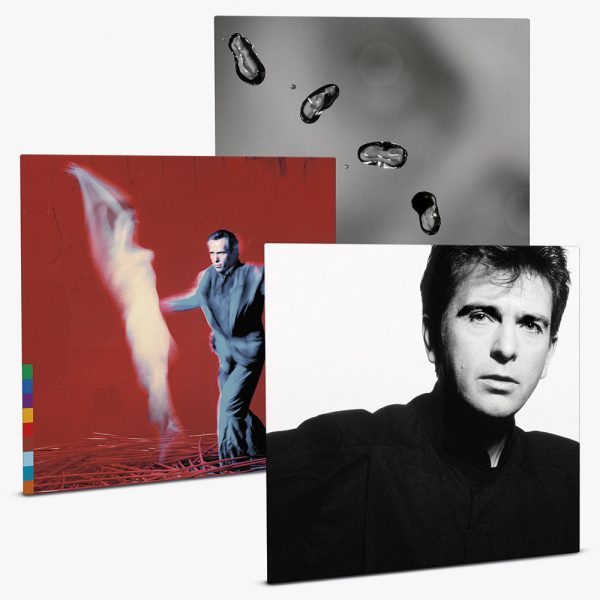 One thing you can't accuse Peter Gabriel of is rushing into things. This trio of albums were released over a 16 year period between 1986 (So) and 2002 (Up) and saw Gabriel reach his global commercial pomp, then back thoughtfully away from it. His solo work before this, reviewed on theartsdesk on Vinyl last Autumn, is a more experimental affair but with So, Gabriel allowed himself to fuse all the elements he'd been earnestly amalgamating – world music, Fairlight samplers, funk, etc – into something lighter, more playful and accessible, with the bonus of Kate Bush appearing on the friend-centric hit "Don't Give Up". It took Gabriel, via the then ubiquitous Aardman/Quay Brothers video for the single "Sledgehammer" (the most-played in MTV history) from ex-Genesis vocalist with a decent-sized fanbase into the realms of superstardom. Parts of So, by far the biggest album of his career, have not dated well, although most of it is strikingly ear-friendly. 1992's Us (the only one with lyric/picture inner sleeve) seems almost a similar-sounding coda to So but the less-heard Up takes off in different directions and really has bite, embracing ponderings on fear and death ("I have my fears, but they do not have me" is a good line, from "Darkness"). They all come on triple vinyl in a limited edition of 10,000 copies in gatefold sleeve, remastered with admirable clarity at 45 RPM.
Elias Krantz Lifelines (Control Freak Kitten)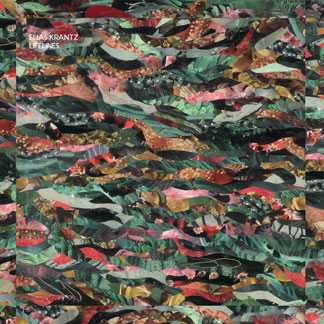 The term "post-rock" initially sounded exciting but by the early '00s it tended to mean cerebral young men who sapped all the blood and meat out of their music in favour of something considered, clever and tune-free. I associate the phrase "post-rock" with dry, up-tight science-music. That said, Chicago's Tortoise had their moments and when the needle hits the plastic on Swedish producer Elias Krantz's third album, their name springs to mind. But Krantz's soundscapes, which veer between kosmische pulse and bubbling, jazzy ambience, have as much in common with the serialist end of modern classical. Each side consists of a single instrumental suite but in a manner that retains the listener's interest. This is certainly experimental music but has heart and, "post-rock" or not, it's certainly not off-puttingly up-it's-own arse.
Santigold 99c (Atlantic)
This came out in February but, for some reason, the vinyl only just arrived at theartsdesk on Vinyl. Vinyl-buyers aren't nearly as bothered by the music industry's obsession with release dates and "soft launches" as many would like to think. 99c demands review anyway as US singer/artiste Santigold's third album is jammed with juice. If in any doubt, simply drop the needle on "Banshee", perhaps the year's finest shout-along 24 carat pop diamond, a Caribbean explosion of joyousness, toned somewhere between Toni Basil's "Mickey" and Groove Armada's "Superstylin'". It's the peak moment in a 12 song set of percussive, elastic, femme-powered dance-pop, from the warped balladeering "Who Be Lovin' Me", featuring Drake-endorsed MC ILoveMakonnen, to the new wavey throb of "All I Got". It arrives on transparent vinyl with an equally see-through lyric-covered plastic inner sleeve. In a world where endless dollybird farts rule the charts, it's frustrating that Santigold, whose music wees on them from a great height, should be relegated to cult status.
Emerson, Lake & Palmer Emerson, Lake & Palmer + Tarkus + Pictures From an Exhibition (BMG) + Anderson/Stolt Invention of Knowledge (InsideOut)
These days Emerson, Lake & Palmer are more famous for exemplifying the music 1970s punk exploded against than they are for their own massive-selling first five albums. Even more than the endlessly reviled Yes, their aligning themselves with classical music and continuous displays of restless virtuosity put them right out of bounds as soon as Lydon started shouting into the mic. Thus I came to their first three albums, items of mockery during my post-punk Eighties youth, hoping I'd be surprised into writing something unpredictable, rediscovering ELP from a new angle. When the trio appeared in 1970, Keith Emerson was already a star, the keyboard maniac from The Nice, but ELP's debut quantum-leapt away from pop, showily including references to Bach, Bartok and others. The best I can say is it has some juicy Moog noises on but, other than that, theartsdesk on Vinyl is not persuaded. Greg Lake's "Take A Pebble", perhaps, encapsulates the problem, starting as a wafty, passable ballad, then taking off into a piano-led odyssey, throwing in tricksy time signatures, then an enjoyable country hoe-down, then a classical piano bit. It's a jazzbo's clever-clever approach to pop. They just can't leave well alone, can't stand simplicity. And "Take a Pebble" is one of the more enjoyable songs on these three albums. As their career progresses ELP's success gave them license to be much more indulgent and you either go with them, or you don't. Those that still live in the rainbow forests of prog are readily catered for by a thriving underground, far from the mainstream, surviving entirely unbothered by whatever's hip in London. For this I admire them but rarely find anything sufficiently unflowery to listen to. A prime example being the new album from Yes singer Jon Anderson and Scandinavian prog kingpin Roine Stolt, a double on gatefold with picture/lyric inner sleeves, which is an epic orchestral concept piece, painted on a giant scale, more approachable, in many ways, than Emerson, Lake & Palmer. The lyrics focus in on a very specific language of spiritual journeying and Anderson's album dedication to "Divine Mother Audrey Kitagawa", head of the cultish International Spiritual Family Network, hints that there's proselytizing afoot. All these albums are sonically spot-on, locked into the vinyl with expertise. Tarkus and Pictures From an Exhibition come on single/gatefold and Emerson, Lake & Palmer is a single album.
Various Head Juice EP (Souvenir Music)
A four track 12" single from German electronic outfit Tiefschwarz's decade old label. The A-side leads with Locked Groove's remix of French duo Jules & Moss's "Head Juice", which gives primacy to a threatening hum beneath which a 4/4 kick pulses and effects ripple, like a broken amp connection giving a techno party. The CYRK remix of Italian brothers Mathame's "Discorso de la Montagna" is a skittering, vigorous electronica, laden with flute-ish effects and owing electro a debt. German producer Jan Barich, AKA Map.ache, turns the same sibling duo's "Betsaida" into a bubbling thing caught midway between original Chicago house and original Detroit techno. Finally the Parallel Berlin label's Daniela la Luz sublimates jazz keys deep within the tech-house depths of Kenny Leavens' "Dark Side". The whole is s sturdy package for techier DJs and those who enjoy electronic dance music with bounce and imagination.
Arctic Arctic (Outer Battery)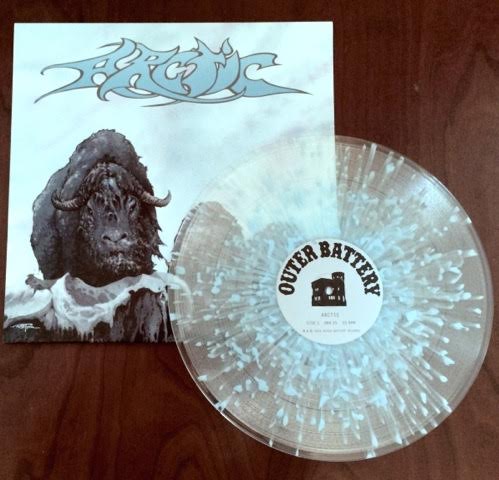 A sticker on the cover proclaims, "Heavy psyche madness from Figgy, Frecks & Nuge" and the description is bang on point. Arctic are a band born of beachside Californian jamming by pro skaters Don "Nuge" Nguyen (bass), Justin "Figgy" Figueroa (guitar) and Londoner Sean "Frecks" Stewart (drums). The fact that Figueroa is also in a band called Harsh Toke may hint at the band's general stance and the cover, featuring the proggy art of New York's Arik Roper, is in line with their down-tuned Black Sabbath vibes. This self-titled mini-album on white vinyl contains primarily instrumental music born of the brown, unchanged water swilling inside an age-old bong, now spilled out in an ear-tangling mess. For stoners only.
Jamie Isaac Couch Baby (Marathonman)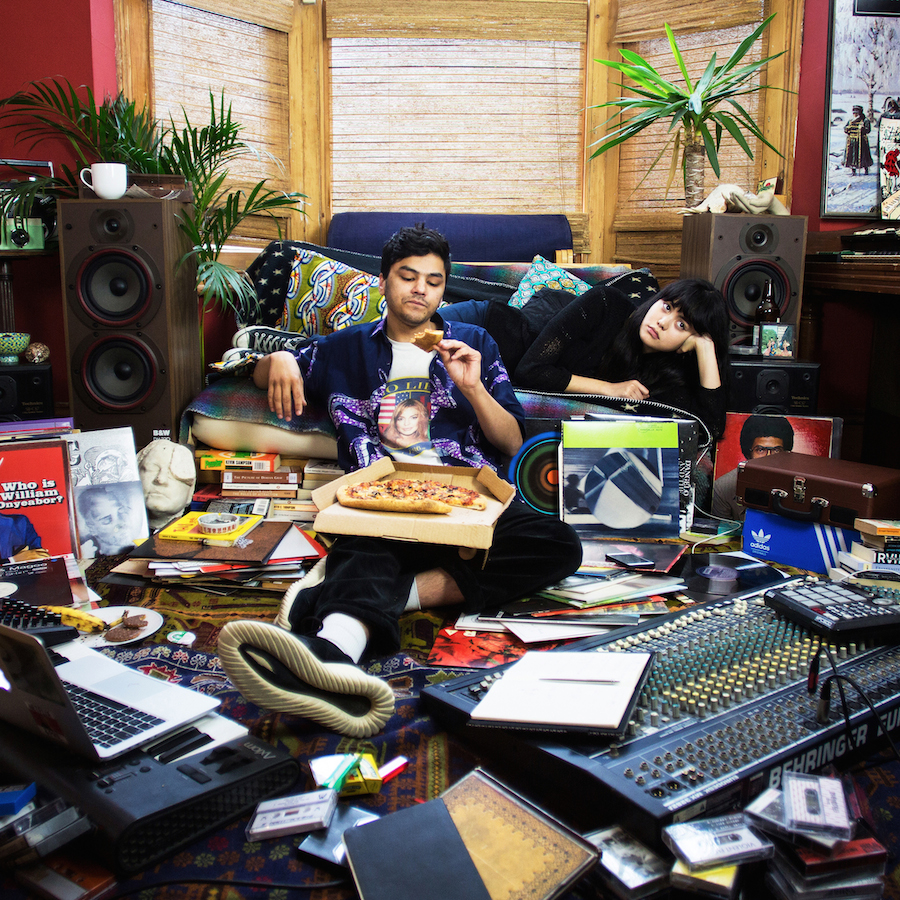 Jamie Isaac, a Brit School alumnus, drops his debut album after working up a fluster of blog heat for the preceding EPs and mixtape. His sound is pitched midway between James Blake and Nick Mulvey, but much jazzier than either of those. It's late night music, spacious and easy, but toasted from within by cuddly electronic bass and effects, his voice sitting easily, calm and comfortably in its sound-bed, often treated, and not overdoing the pleading emotionalism. On single vinyl with a picture inner sleeve featuring Isaac sorting himself a decent-sized spliff, indicating the environment this album would be suited to, it also comes with folded poster/art piece. It's a bedroom album too, a lovers' album, for his voice is a tender thing. Indeed, it's not beyond the realm of possibility that this could be a grand commercial success.
Hissing Cairn/Husk (Southern Lord)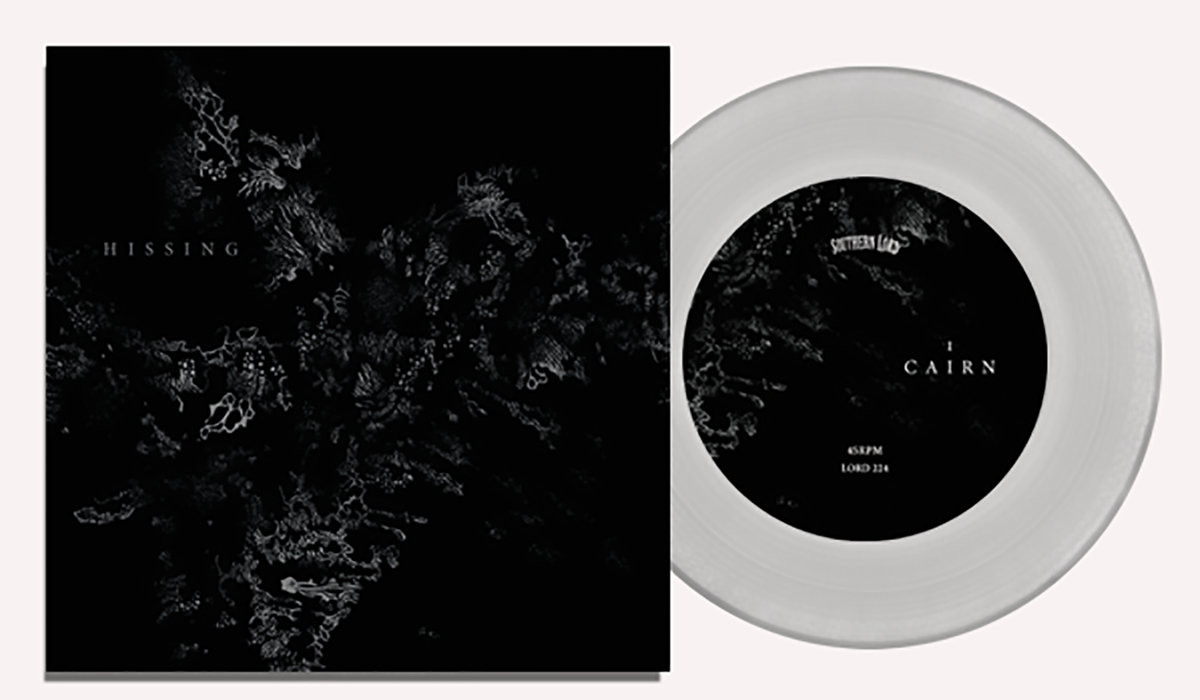 This 7" single is a palate-cleanser. Extreme metal can often be more avant-garde than the actual avant-garde, for it unselfconsciously channels atavistic primitivism, offering a cultural mechanism to expel all manner of busted up driftwood from the ocean floor of the mind, like primal scream therapy with giant broken amps. Seattle trio Hissing feature Joe - brother of Sunn O)))'s Stephen – O'Malley on guitar but, while there are certain similarities, this is very much its own thing. Both sides are squalling, mud-patches of noise, with what sounds like a demon trapped at their core, bloodily, hungrily attempting to break out, never quite succeeding, until eventually the battle wears all concerned down, and the music descends into a sluggish dirge. Almost non-music, more an industrial collapse, Hissing's new one is right out there.
The Low Anthem Eyeland (Washington Square Music)
US alt-folkers The Low Anthem return after a five year break with an album, on bright orange transparent vinyl, that's immersed, conceptually, in the locality of its making, yet full of wild sonic mischief that sprays off in all directions. Ignoring the back story, it's a collection of guitar pop and freak folk submerged in a stew of effects that range from a broken record player slow-down amid the garage punkin' "Ozzie" to the cutesy indie-electro of "Her Little Cosmos", alongside plenty of floatin' baroque pop moments, and the whole hazed in a smeared, stoned aura. Eyeland's composition was built from stories written by band-leader Ben Knox Miller, and experiments in their new studio, an until-recently-obsolete theatre in Providence, Rhode Island. Next year it will form the basis for a theatrical performance by the area's Tony Award-winning Trinity Repertory Company, with The Low Anthem in the orchestra pit, providing the soundtrack. That should be quite something. Until then, the album is a likable outing that pushes away from its makers' post-Dylan back catalogue. It comes with an 11" x 11" picture/credits insert and a seed-imbued download card that "becomes wild flowers when you plant it and provide water, sun and soil." The latter is a sweet touch.
Esteban Adame Day Labor (EPM)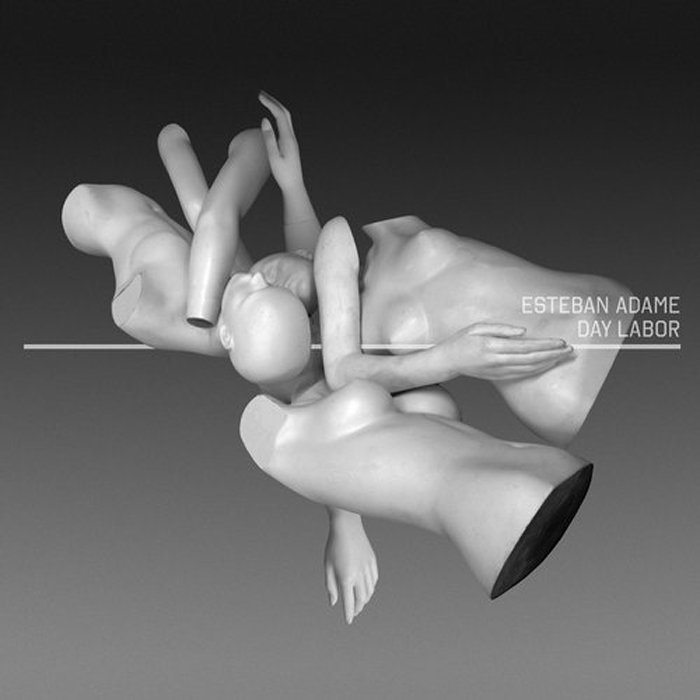 Esteban Adame is that rare creature, an LA techno-head. There are many in LA who would claim to enjoy that title but most of them are actually EDM/trance crew suffering from delusions. Adame, of Mexcian heritage, has been on the LA underground since his teens and received a boost when "Mad" Mike Banks of Underground Resistance made him part of his Galaxy 2 Galaxy Project. Now, with backing from London techno devotees EPM, his debut album arrives on double vinyl. It's a considered affair, smooth and happy to drift into the deep, jazzy house side of things on tracks such as "Handed Down". Day Labor will primarily be of interest to DJs but there's also a Terrence Parker-ish musicality at work here that makes this also of interest to electronica album-heads.
ALSO WORTHY OF MENTION
Various DJ Spinna Presents The Wonder of Stevie Vol.3 (BBE): DJ Spinna's best known moment was when Stevie Wonder appeared at one of his Wonder-FULL parties in Washington DC a few years back and took to the stage for a sing-along. Spinna is an expert in all things Wonder and his latest BBE compilation combines covers such as Dutch soul singer Tony Sherman's ebullient 1977 "As", with cuts Wonder wrote for other bands, notably The Jackson 5's long-unreleased "Buttercup", and modernist dancefloor updates such as Jrod Indigo's "Go Home". It's a selection that boasts its fair share of treats, especially for soul-funk DJs looking for original nuggets.
Desert Mountain Tribe Either That Or The Moon (Membran): In any other month Desert Mountain Tribe (or DMT – geddit!?) would be up there in the picture-lead reviews, but since July 2016 sees us overloaded with heavy psyche-rock, here they are, just below. Don't be put off, though, if you like your marijuana-laced riffage tinted with an indie-pop edge, an actual attempt to engage with the wider rock community, the Black Angels-affiliated London trio will likely be more to your preference than the above reviewed lunacy of Arctic, Eerie and Comet Control. Songs such as the organ-fuelled "Enos in Space" are on their way to somewhere fans of Kasabian may appreciate, although there's more than enough squalling garage to keep the heads happy too.
Simple Minds New Gold Dream (81-82-83-84) (Virgin): Released in 1982, this was Simple Minds' bridging album, the one that changed everything. Before it came four albums (five if you regard 1981's Sister Feelings Call, released and sold with Sons and Fascination, as a separate album) that built the Scottish band into critical darlings, creating original pop-rock that touched on everything from Germanic synthesizer innovations to Roxy Music chic. After it, within two years, they were rich beyond their wildest dreams but had mutated into a soggy bag of stadium bloat, descending into a musical era they'd now prefer to forget. New Gold Dream (81-82-83-84), with its bona fide Top 20 hits "Promised You a Miracle" and "Glittering Prize", is regarded with suspicion by the early Simply Minds cultists but is actually just about on the right side of the fence. Sure, it's notably polished, but they were polished from the very start, and some of the production has an unpleasant Eighties AOR feel, but mostly it's an album that keeps their early goals in focus while expanding their sonic palette to something more ambitious. Released on single vinyl with gold inner sleeve as part of the promotion of a six disc CD box set with billions of extras.
Sarathy Korwar Day to Day (Ninja Tune): Yet another thoroughly original release from Ninja Tune. If labels were awarded commercial success based on the innovative nature of their releases Ninja Tune would be up there with Sony BMG. However, since they're not, this fusion of jazz with folk music derived from India's Afro-Indian Siddi community will likely find small but devoted audience. Loose comparison with Trilok Gurtu hint at what's going on with Brit-based Indian-American Korwar but his music, while often led by wind instruments, is much less prog-jazzy, closer in tone to some of the material that makes its way into the world via Norway's uber-eclectic Hubro label. Single album in gatefold sleeve.
Oscar Cut and Paste (Wichita): Oscar Scheller has earned his bread and butter assisting the songwriting of Lily Allen and others but now strikes out on his own with a debut collection of catchy indie numbers. Likeable and often grounded in a Peter Hook-ish low end, his songwriting is well showcased by clear production well-captured here on single pink transparent vinyl (with picture inner sleeve and 12" x 12" lyric sheet), and Scheller has a voice that veers away from the tedious Jeff Buckley template adopted by 90% of his peers, injecting rich bass tones into proceedings. Cut and Paste is no ground-breaker but it'd be more fun having it in the Top 20 than the dreadful likes of The 1975.
Ben Long Toltec EP (EPM): Ben Long is a hardy perennial of the UK techno scene, going back at least a quarter of a century via his associations with Bandulu and as one half of Space DJz. He lives in Belgium these days, a country that has always appreciated the sterner side of techno, and this three track 12" is a muscular 4/4 pounder; the original "12" Mix" is accompanied by a remix from Dutch DJ, producer and Wolfskuil Records boss Darko Esser and, best of all, there's the no apologies attack of the Detroit Grand Pubahs mix. DJ tools all.
Lou Rhodes theyesandeye (Nude): Ever since the original demise of Lamb, trip hop's wilful outsider act (who reformed in 2009), their singer Lou Rhodes has always seemed to be on the point retiring from music to bucolic family life in Wiltshire, à la Kate Bush. And yet, she just keeps coming back, her psyche-folkie solo career now reaching solo album number four. She now has a substantial back catalogue to which theyesandeye, on single vinyl with picture/lyric inner sleeve, is a worthy addition, featuring songs that charm, such as the sweet ditty "Sun & Moon" and the spooked Wicker Man-ish ballad "Full Moon". She's not disappearing anytime soon.
DJ Shadow The Mountain Will Fall (Mass Appeal): Reviewed elsewhere on theartsdesk and mastered to double vinyl with impressive richness (in gatefold sleeve with picture inner sleeves), the comeback from America's foremost turntablist cut-up merchant showcases him voyaging away from sampledelia into purer electronic production with partial success. Cuts such as "Mambo" are well worth owning on vinyl, impressively quirked out abstract dance music, although not all of The Mountauin Will Fall lives up to this standard, unfortunately. Comes with an 11" x 8½" sticker and a graf stencil of the silhouetted fellow on the cover.
Swedish Death Candy Liquorice EP (Hassle): Good band name and the contents of this three track 12", which came out in May on other formats, air an adeptly constructed brand of free-flowing loud guitar psychedelia, seamed with flecks of pop melody. The aptly titled and succulent "So Long" takes up a whole side, playing at 33.3 RPM and coming in at just over 16 minutes. The four piece are all alumni of London's Institute of Contemporary Music Performance and their squalling sound masks a proficiency at meshing their instruments to create something noisy but accessible.
Deep Forest Evo Devo (Eric Mouquet): In the 1990s, as rave culture revealed chill-out/ambience in its wake, and both bled slowly into the mainstream, outfits such as Enigma, Enya and Deep Forest thrived, offering new agey, cod-Celtic mystical electronica, the kind anyone who goes to their local reflexologist or cranial masseur or wotnot, will likely still hear regularly. All those acts hailed, really, from pre-acid house - even pre-punk - times, and their music has something of Mike Oldfield's prog values about it. Deep Forest's latest, a double, is more dynamic than his Nineties output – slightly - even including the cut-up vocal sample-house of "Stutter Dream". Mainly it wafts along pleasantly. The gatefold includes an essay in praise of Deep Forest and the Frenchman behind the music, Eric Mouquet, describes each track, including one he labels an "improvisation looking at the sunrise". Enough said.
Wolves In The Throne Room Diadem of 12 Stars (Artemesia): Tenth anniversary rerelease for the debut from sibling-based US band, on double vinyl gatefold, with picture sleeves featuring photographs of the band involved, apparently, in occult rituals. Their music has black metal traits but is surprisingly melodic with the growl-screeching vocals relegated to the background as the fore fills with a blur of symphonic noise which has more in common with the likes of Godspeed You! Black Emperor than any rock band. Each side has a whole suite of this shimmering distorted noisiness, and the cumulative effect is intriguing and different.
Martin Landsky Ekko Traxx Vol. 2 (Poker Flat): Berlin DJ Producer Martin Landsky is a techno perennial. He's possibly best known for his remix of DHS's "House of God' a few years back, which is to say he's one for the scenesters not the general public, and thus it is with this release on Poker Flat, a label that, alongside Anja Schneider's Mobilee, Landsky has long been associated with. The three cuts, most especially A-side, "Echo in My Head", are techno-house rollers, given a quick dip in dub, and emanate a colied 3.00 AM energy.
Jimmy Somerville Live and Acoustic at Stella Polaris (Cherry Red): A tinkling jazzy set by the Communards/Bronski Beat frontman and ground-breaking gay activist, recorded at the Stella Polaris Festival in Denmark last year. MTV Unplugged-style versions of hits such as "Why?", "Smalltown Boy" and "Don't Leave Me This Way" are present and correct, alongside covers of Sylvester, the Bee Gees and Bacharach & David's "I Just Don't Know What To Do With Myself". Somerville's strident falsetto voice remains an acquired taste but it also gives this otherwise over-tasteful performance an edge.
The Pigeon Conspiracy Da Da (Black Wire); It's called DaDa but it's not very Dada. I wish it were. Instead this six track mini-album, basically presented, offers up a London three-piece whose instincts run to psychedelic splurge but who tie this to a template that's closer in tone to the choppy sounds of Noughties outfits such as Franz Ferdinand and, more especially, The Futureheads. Doesn't grab me, overall – too grounded – but then I never liked the The Futureheads even their prime. If that's your thing, this might be too.
M. Craft Blood Moon (Heavenly/PIAS): From Gram Parsons to U2 to the Arctic Monkeys, many a band has gone out to the Mohave Desert to find their mojo. California-transposed Australian musician Martin Craft has effectively captured the sense of isolation and starlit, silent nowhere-ness behind his third album's creation. His music, gently string-hued, with a lonely piano at its heart, and occasional mournful, Robert Wyatt-esque vocals, is imbued with a quiet beauty. At the time I listened to it, such forlorn lethargy didn't synch with my mood but for those seeking downtempo desolation, it's a one-stop shop.
Pink Fireball Turn Around/First Class (Pink Fireball Music): French rockers Pink Fireball don't do anything very original but they do it with some sass on this 7" single. "Turn Around" has a brassed up cheekiness akin to "Oh My God"-era Kaiser Chiefs, and "First Class" is a looser, more rock'n'roll creature, channelling the fierier end of pre-punk Seventies pub rock.
Various Kon and The Gang (BBE): As ever with BBE, cut to vinyl with care and depth, this two disc collection on gatefold vinyl is the latest crate-digging selection from New York's DJ Kon, one half of Kon & Amir. It's soulful disco-house so laid back that, placed beside a decent techno banger, it sounds like chill-out music. Names on board include Serge Gamesbourg, Doc Daneek, Bosq, Caserta and mixes from Kon himself. The whole thing is a bit too cool for theartsdesk on Vinyl's dancefloor, in that its lethargic disco wouldn't actually cause any dancing, although it wouldn't be out of place soundtracking a boho cocktail bar.
Cub Sport This Is Our Vice (Nettwerk): If their music is the vice they're referring to in the album's title, the Australian indie four-piece need to seriously up their game. Go read The Dirt, maybe, for starters. This album is fluffy guitar pop that displays no especial sonic ambition but is tuneful enough, mostly light as candyfloss, although "I Feel Bad Now" momentarily feels akin to Blue Oyster Cult. One for fans of airy, vulnerable indie pop that doesn't bite. Nice cover art, mind, and the garish Ribena-milk pink vinyl is a touch.
Jinnwoo Strangers Bring Me No Light (GFM): Brighton singer-songwriter Ben Webb sounds like REM's Michael Stipe suffering a bout of clinical depression. His debut album is a confessional, really, centred on Webb losing his father. As a consequence, a sense of tragedy dominates and it wades neck-deep in misery, with ten minor key elegies featuring plucked acoustic guitar and a bleak string section. I couldn't get into it at all, despite the fact the great Malcolm Middleton, one of this country's finest singer-songwriters, clearly approves as he contributes guest vocals on "I Am, I Am, The World's Oldest Man". Other collaborators include Kyla La Grange and Scottish folkie Alasdair Roberts, but Strangers Bring Me No Light is too dirge-filled and morose for even theartsdesk on Vinyl's darkest nights of the soul.
Paul Mac Hotel Insomnia EP (EPM): Ah, Paul Mac. Haven't heard that name in a while. 20 years ago I ran the techno page at DJ magazine at the dawn of my journalistic career and Paul Mac would send me funky tech-house singles which I reviewed positively. Two decades on and neither of us has minted our way to the top. We're both still sitting in our respective rooms, him pumping out faceless techno DJ tools like this, and me reviewing them. I hope he's as happy with his lot as I am. Money is useful but it's a bore. Art, time, love, all that biz, they're the only real games in town. And if you're Chris Liebing, Magda, Paul Kalkbrenner or similar, these cuts will prove useful mixing machines to make the floor move.
We welcome any and all vinyl for review. Please hit thomash.green@theartsdesk.com for a postal address.
Shortly before he died William S Burroughs recorded some of the filthier, more whacked out chunks of 'The Naked Lunch'
Share this article