theartsdesk on Vinyl: Volume 14 - Ennio Morricone, Erasure, NWA and more |

reviews, news & interviews
theartsdesk on Vinyl: Volume 14 - Ennio Morricone, Erasure, NWA and more
theartsdesk on Vinyl: Volume 14 - Ennio Morricone, Erasure, NWA and more
Records rated, from reggae to pop to rustic hippy rock
The cute but sonically challenged Crosley Cruiser turntable
There is an ongoing, unresolved argument as to whether vinyl really does sound warmer than digital music files, as analogue-lovers would have it. The truth is that few of us could tell the difference, on a high end sound system, between a 320k MP3 and vinyl, if both were taken from a properly mastered source.
The appeal and revival of vinyl, then, does not rely on this audiophile myth, especially since players such as the cheerfully tinny, self-consciously cute Crosley Cruiser portable turntable (
see picture above
) become increasingly popular with young vinyl-buyers. In short, vinyl is simply an enjoyable thing to get into, multi-faceted in its appeal, whether as a personal affectation, a style statement or a sterner DJ cultural belief system. Who cares. As the academics say, it's the thingness of the thing, that's what makes vinyl more appealing than a virtual format. And what a heap of vinyl goodies we have this month, a feast that knows no genre boundaries, simply music in a multiplicity of flavours. Scroll down and dig in.
Ennio Morricone The Hateful Eight OST (Third Man)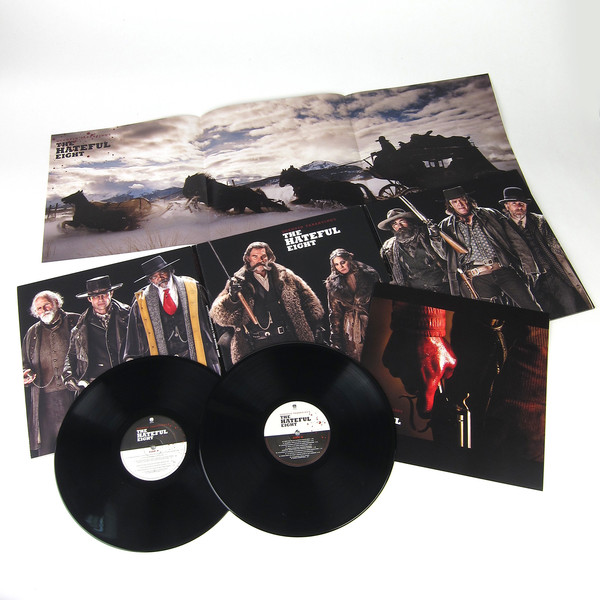 Whether you like the music or not, this is a wildly OTT vinyl package. On a high quality matt finish triple gatefold featuring the eponymous eight, there are also two poster inserts and a 12" x 12" 12 page pamphlet of stills from the film. The two records contained therein are full of 87-year-old film composition legend Ennio Morricone's lustrous orchestral original soundtrack to Quentin Tarantino's Western (but not including his recycled music from The Thing and The Exorcist II: The Heretic), alongside samples of dialogue and three other songs: The White Stripes' "Apple Blossom", Roy Orbison's "There Won't Be Many Coming Home" (originally from his kitsch 1967 western The Fastest Gun Alive), and "Now You're All Alone" by David Hess (originally from the soundtrack to Wes Craven's notoriously nasty 1972 horror flick The Last House on the Left). Morricone's music is more opulent and traditional in scope than his classic themes of yore, but for his fans it's a rare opportunity to tuck into new output from a master.
John Foxx Burning Car (Metamatic)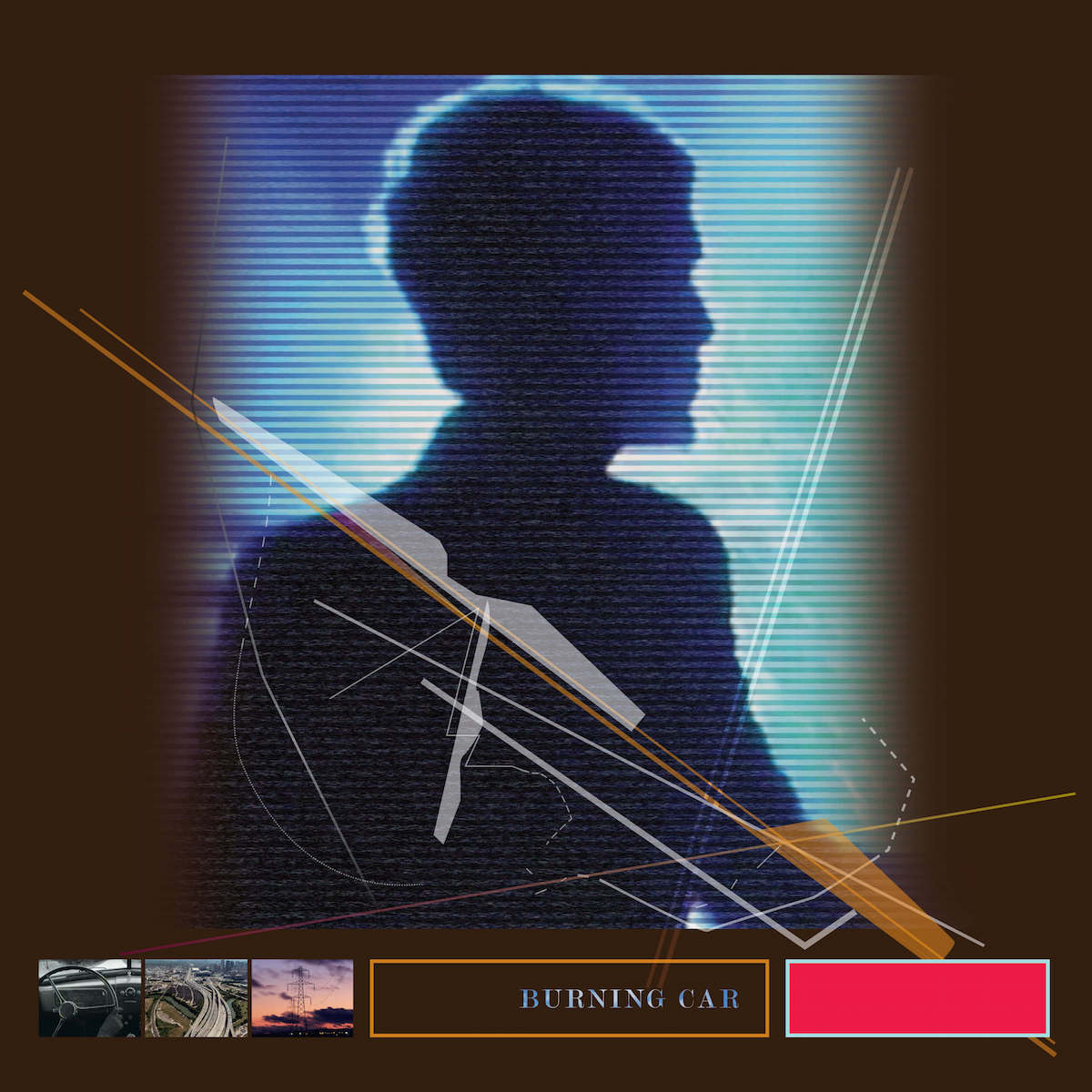 John Foxx turns out such a mass of material all the time, often multiple albums a year, a&r'ed solely with his devoted fanbase in mind, that it's hard for the rest of us to keep track or remain interested. For those who've forgotten how important and brilliant Foxx can be, this limited edition run of 750 gatefold single disc albums is a timely reminder. Based on an EP he released in Japan, made up of songs not included on his seminal 1980 synth-pop masterpiece Metamatic, the new release expands it to a full album. It's all solid gold for connoisseurs of electropop's golden age (1979-92), JG Ballard-flavoured, pre-Duran, post-Kraftwerk brilliance on track after track. Two of these songs, "Like A Miracle (Alternate Version)" and "Young Love", have never appeared on vinyl before, and all of them have a Numan-meets-Roxy early Eighties awesomeness.
Erik Truffaz Quartet Doni Doni (Foufinjo/Warner Music/Parlophone)
French jazz trumpeter Erik Truffaz has built his reputation on 20 years of riding jazz into not-so-jazz areas, notably hip hop rhythms and electronica. His latest album is reproduced here on double vinyl and in depth, and is greatly enhanced by the vocal presence of Malian star singer Rokia Traoré who appears on four tracks, as well as the Malian-Parisian MC Oxmo Puccino who appears on one. Truffaz and his bassist, keyboard player and drummer utilise nippy production techniques borrowed from dance music culture, alongside African elements, to create a smart suite of songs and instrumentals that brings a freshness to the source material.
Bullion Loop The Loop (DEEK)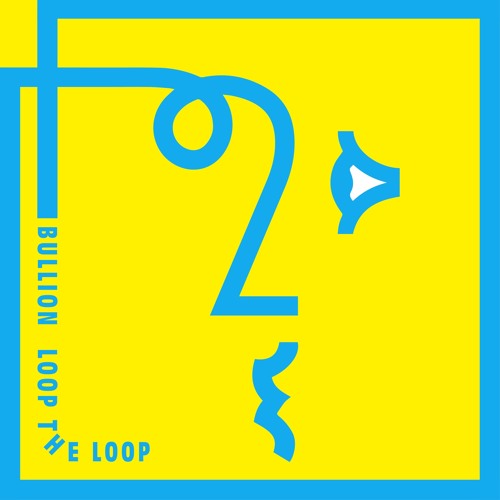 The debut album from the head honcho of the well-liked-round-these-parts DEEK label is more sweet-natured and straightforward than expected. It took a moment to get my head round that but then this gatefold double vinyl, in eye-watering yellow and blue packaging, slowly comes into focus as cleverly crafted alt-pop. Bullion – London producer Nathan Jenkins – first caused waves with his notorious Pet Sounds-goes-hip hop bootleg almost a decade ago. Since then he's been turning out all manner of oddities and his debut album proper has a modernist synth-pop charm, like Hot Chip having it out with Talk Talk, all smeared in clear Afro-beat sunshine. The songs range from blatantly catchy could-be hits such as "Peep Hole" to offbeat lysergic Balearica like "It's No Spirit". The overall impact, especially as it's so decently mastered, is a pleasing combination of sonic surprise and pop immediacy.
Applewood Road Applewood Road (Gearbox)
Quietly delicious debut from a trio comprising British pop-folkie Emily Barker and American country roots singers Amber Rubarth and Amy Speace. The idea is that a single microphone is used to capture their sublime, dream-like harmonies and that old-fashioned analogue techniques – Nashville's Welcome to 1979 studio and Gearbox Records' own vintage mastering studio – bring the results to our ears. They must be proud of what they've achieved, a collection of sprightly and/or lovely songs, every one of which would fit perfectly onto the soundtrack of O Brother Where Art Thou? or its 2016 equivalent. One for late night drifting. On single vinyl in gatefold sleeve with a 12" x 12" colour lyric insert.
Various Artists Hamburg Elektronisch 3: Teknomusi EP (Hafendisko)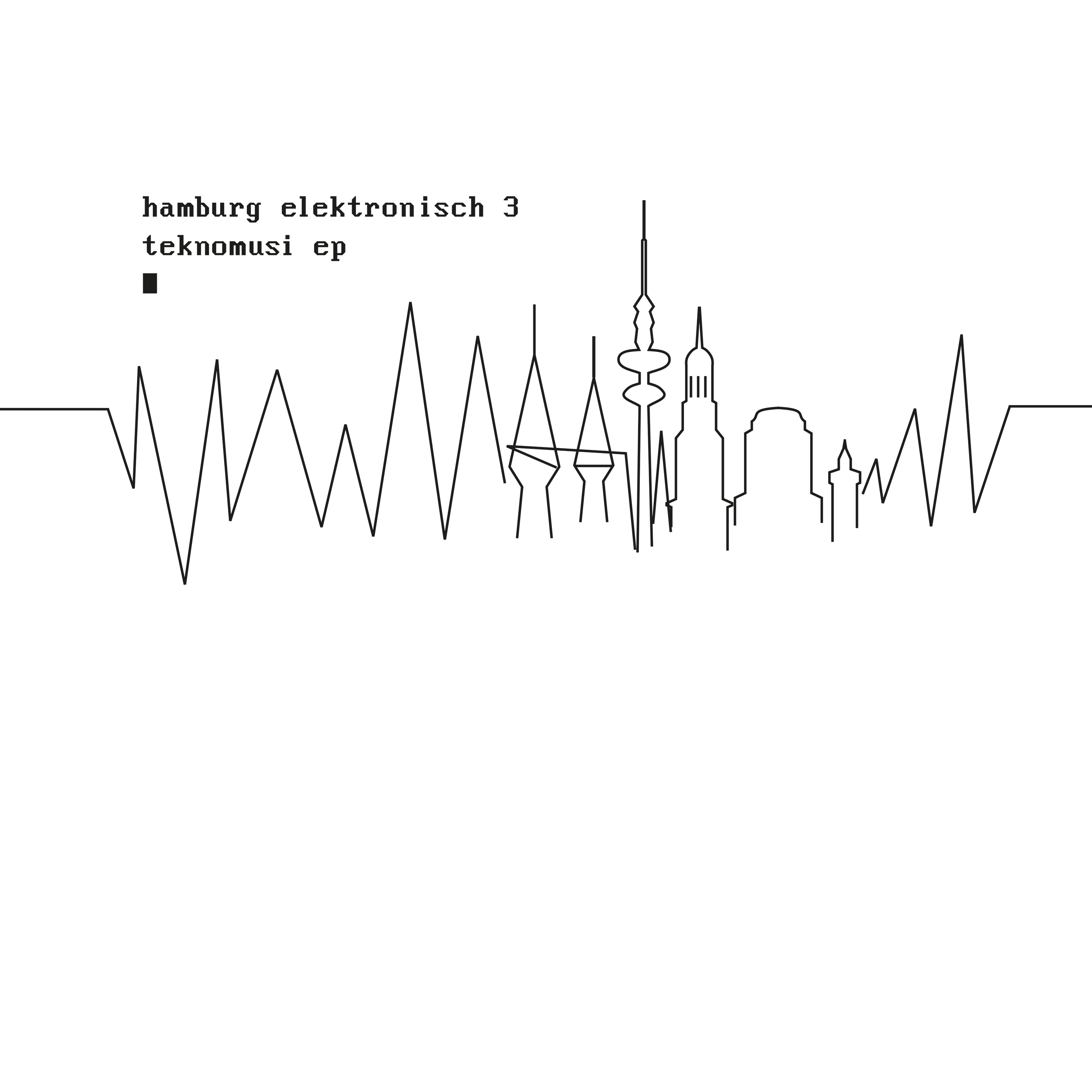 This 12" single deserves to feature for its cover art alone, a strikingly simple visual motif including the skyline of the music's parent city, Hamburg. On board are four tracks that all make a strong case for the compilation album this release is promoting. The trio of producers known as Wareika wake the senses with their Afro-tinted, sparse, bleepy, yet eventually tuneful and friendly "Teufelsbrück", while Remute creates a driving, clean, pared back, spacey techno outing built around a funny sample of a female TV presenter freaking out. Erobique and Oliver Huntemann's contributions also hold up, and the whole is a package that's club-culturally modish and musically astute.
Hexvessel When We Are Death (Secret Trees/Century Media)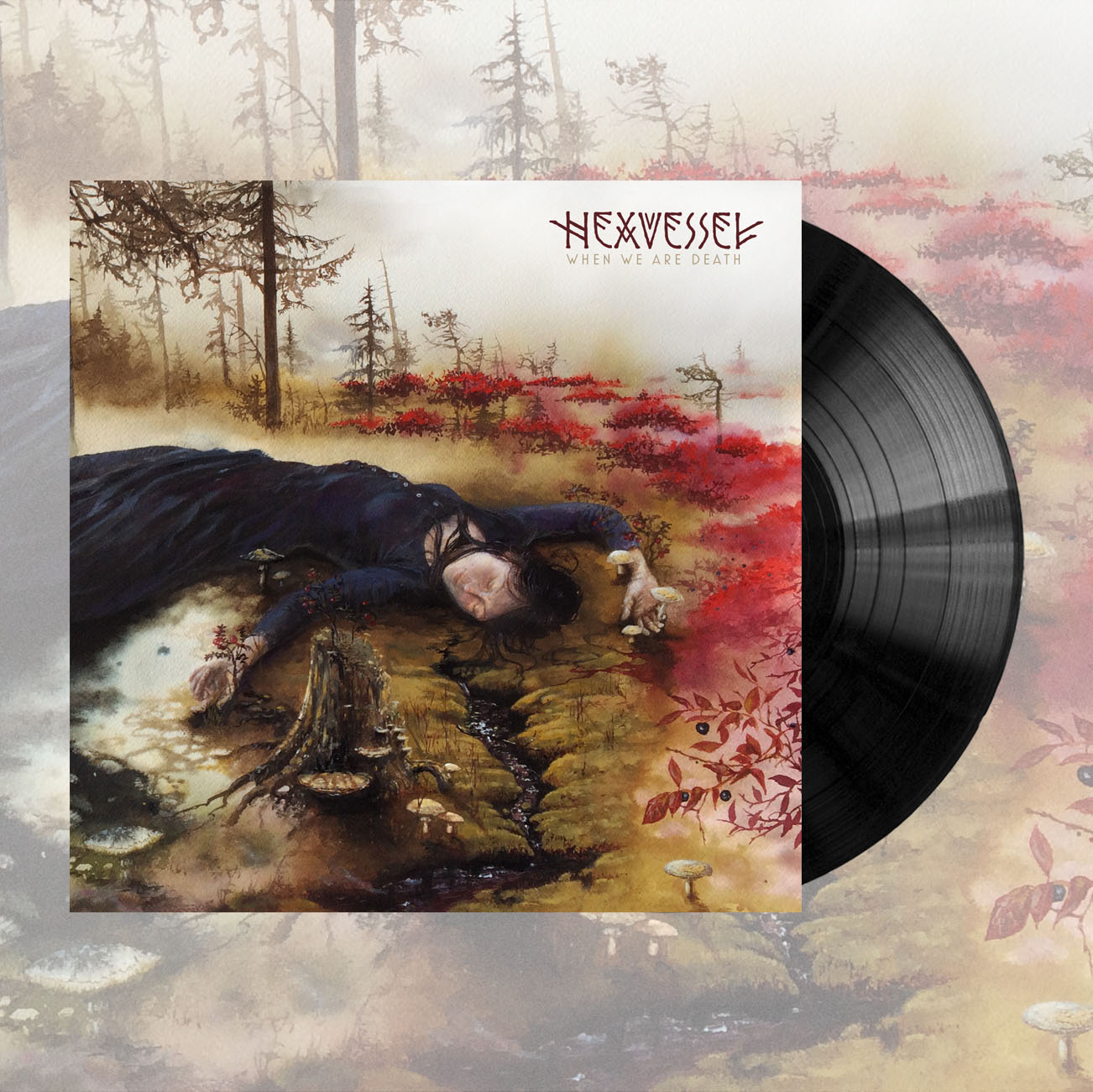 Hexvessel are a Brit-led Finnish psychedelic rock collective and their third album is a catchy affair, redolent of Arthur Brown, King Crimson and other early Seventies prog weirdos, but flecked with a very likeable pop sensibility that occasionally recalls The Doors. There is a song called "Mushroom Spirit Doors" which sums the situation up nicely. It arrives on gatefold single vinyl with a Century Media insert that proclaims wisely, "Only Vinyl Is Real," and a 12" x 12" eight page photo/lyric booklet which displays the band looking as hippy as possible. I admit I have not crossed paths with Hexvessel before but they prove a treat, tunefully channelling a long gone rustic-lysergic mysticism without any discernible irony. A heartily enjoyable trip, man.
Erasure Wonderland + The Circus + The Innocents (Mute/BMG)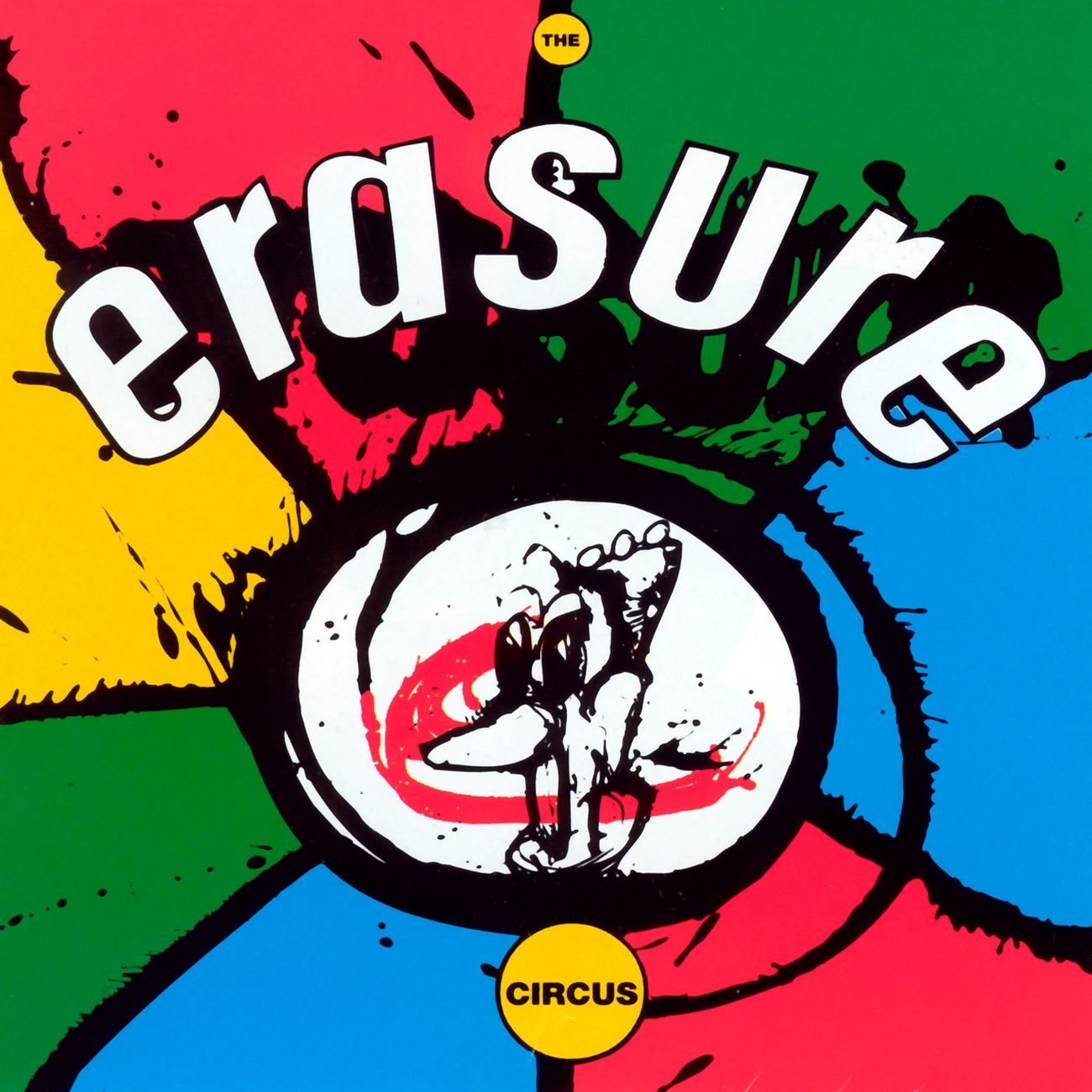 Erasure had an astonishing run of chart success. Not many bands can claim to have consistently bothered the upper reaches of the UK charts for 20 years but from 1986 onwards, that's exactly what Erasure did, with vocalist Andy Bell adding melodrama to Vince Clarke's upbeat, mainstream-friendly electro-pop. To celebrate 30 years of their existence, Mute now release their first three albums. I have to hold up my hand as never being an Erasure fan. There was something too bright-lit and bouncy about them, but listening back to these, cut well on heavyweight vinyl, I'm able to appreciate the craft and sass beneath the gloss. When they first appeared I found Andy Bell's warbling voice an irritant in an age of indie, post-punk and cool Eighties vocals, but measured against the hysterical stylings of the post-Cowell, post-Coldplay/Sam Smith generation, his singing seems measured and almost welcome. It's weird to think their 1986 debut Wonderland was a rare commercial failure for Clarke. It sounds quite as ebullient as later material. Album tracks such as the weird Teutonic fairytale waltz "Witch in the Ditch" (from The Innocents) also showcase a band quite happy to go off-piste and have fun in the studio.
Various Artists Why The Mountains Are Black: Primeval Greek Village Music 1907-1960 (Third Man)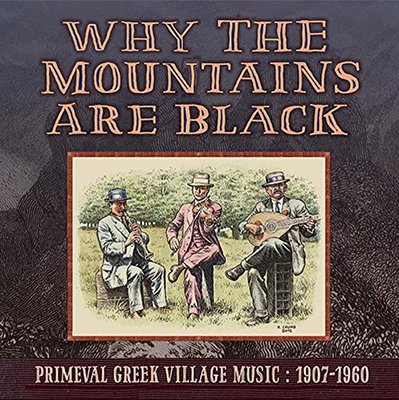 There is "crate digging" in the sense that turntablists and their kin understand it and then there is what US record collector/musical archaeologist extraordinaire Christopher King gets up to. He has unearthed and compiled all manner of music in the past, from the very earliest blues to long-forgotten Mitteleuropean shellac 78s, and now he turns his attention to very rare recordings of rustic Greek mountain music, a crackling, hiss-laden but authentically raw window into the past. It's sometimes dissonant to my ears, as strange modal, middle-eastern woodwind scalings crash into hoedown violins, but everything adds up to a fascinating journey, beautifully presented on two discs in a spectacular triple gatefold sleeve covered in a gigantic essay-cum-history by King that relates the story and characters behind the music within.
Various Artists Trash The Wax #3 (Paper)
Superb four-header from proudly northern house-mongers Paper which comes out under the Paper-Disco subheading and acts as a taster for the Trash The Wax #3 compilation album. Opening with the stonking gospel-house-disco-techno-acid attack of Will Tramp and Chris Massey's "Red Room Disco", the first track on the b-side matches this quality with "Talk to Me" from Tromsø's Øivind Sjøvoll, a funky bass electro-disco number that crackles with sex and sass and continues Paper's obsession with all things Norwegian. The rest is filled out with former 2020 Sound System producer Julian Sanza's "The French Mistake" and Spiral's "Seen on TV", both worth dropping the needle on. Club music with character.
Jeb Loy Nichols Long Time Traveller (On-U Sound)
Single vinyl with quality lyric/picture inner sleeve. A story to begin: Jeb Loy Nichols, now a respected, eclectically-minded alt-country perennial, first came to the UK aged 20 in 1981 where he rocked up to his 16 year old friend Neneh Cherry's squat in south London, thereby meeting her housemates Ari Up of The Slits and On-U Sound's Adrian Sherwood. The latter became the first to record Nichols and in 2010 the pair hooked up again to create this album. Apparently recorded quickly, it feels effortless, the songs flowing out over Sherwood's lilting reggae concoctions. Most of them are sunny but observational and pointed in character, and "To Be Rich (Should Be a Crime)" is a recession-friendly classic to put alongside both men's best work and, indeed, Aloe Blacc's "I Need a Dollar".
Chimurenga Renaissance Girls With Gunz (Glitterbeat)
The cross-pollination taking place within this single disc release is invigorating. At the most basic level it's hip hop filtered through the prism of traditional Zimbabwean music but such a description over-simplifies the complex and often fascinating music created by this Seattle collective. From the same stable as alt-hop vanguard-riders Shabazz Palaces, Chimurenga Renaissance's second album is a sometimes messy stew of soul vocals and socio-politically-inclined MCing over a backdrop wherein wafting marimba sounds and Afro guitar collide with tricksy electronic rhythms. Sometimes a challenging listen but exciting too, due to its uncompromising musical vision.
The Fall Wise Ol's Man EP (Cherry Red)
The Fall, on firin' form in the wake of last year's varied and dynamic Sub-Lingual Tablet album, extend the album's life with a mini-album featuring new songs, instrumental versions and remixes. The title song is classic Fall, albeit with extensive additional vocals from Mark E Smith's wife Elena Poulou. "All Leave Cancelled" sees Smith on especially warped vocal form, the remix of Sub-Lingual Tablet's "Dedication not Medication" rides off on battering Suicide/EDM electronic drums and "Facebook Troll/No Xmas For John Quay" is worth the price of entry alone, a screeching Stooges-style assault. Smith is no quitter. Most of us don't have time to follow his every move as he has made so many over the years, but whenever he crosses my path I'm pleased to make his gnarly reacquaintance. This disc is as welcome as anything he's done.
Essaie Pas Demain Est Une Autre Nuit (DFA)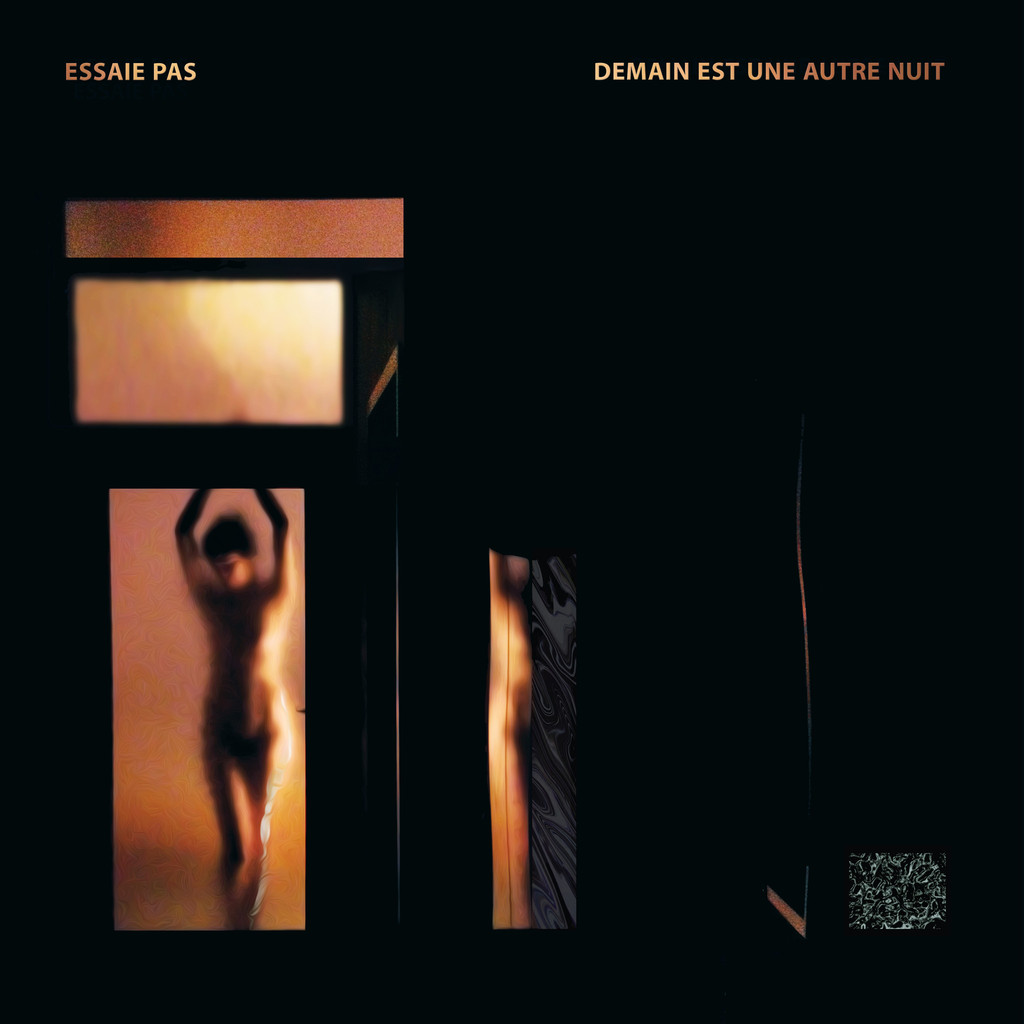 Both members of Montreal electronic duo Essaie Pas have a track record. They are married and worked together on singer Marie Davidson's previous solo albums, while Pierre Guirineau has also produced various underground Canadian acts. As Essaie Pas they were picked up by DFA after their first album a couple of year ago and have now dived wholesale into synth-pop. Their second album is reminiscent of John Carpenter and similar vintage keyboard film soundtracks, with French language interludes of singing and speaking. On single vinyl with a sturdy photographic inner sleeve, this is classy, mood-setting stuff.
Various Artists Straight Outta Compton OST (Universal)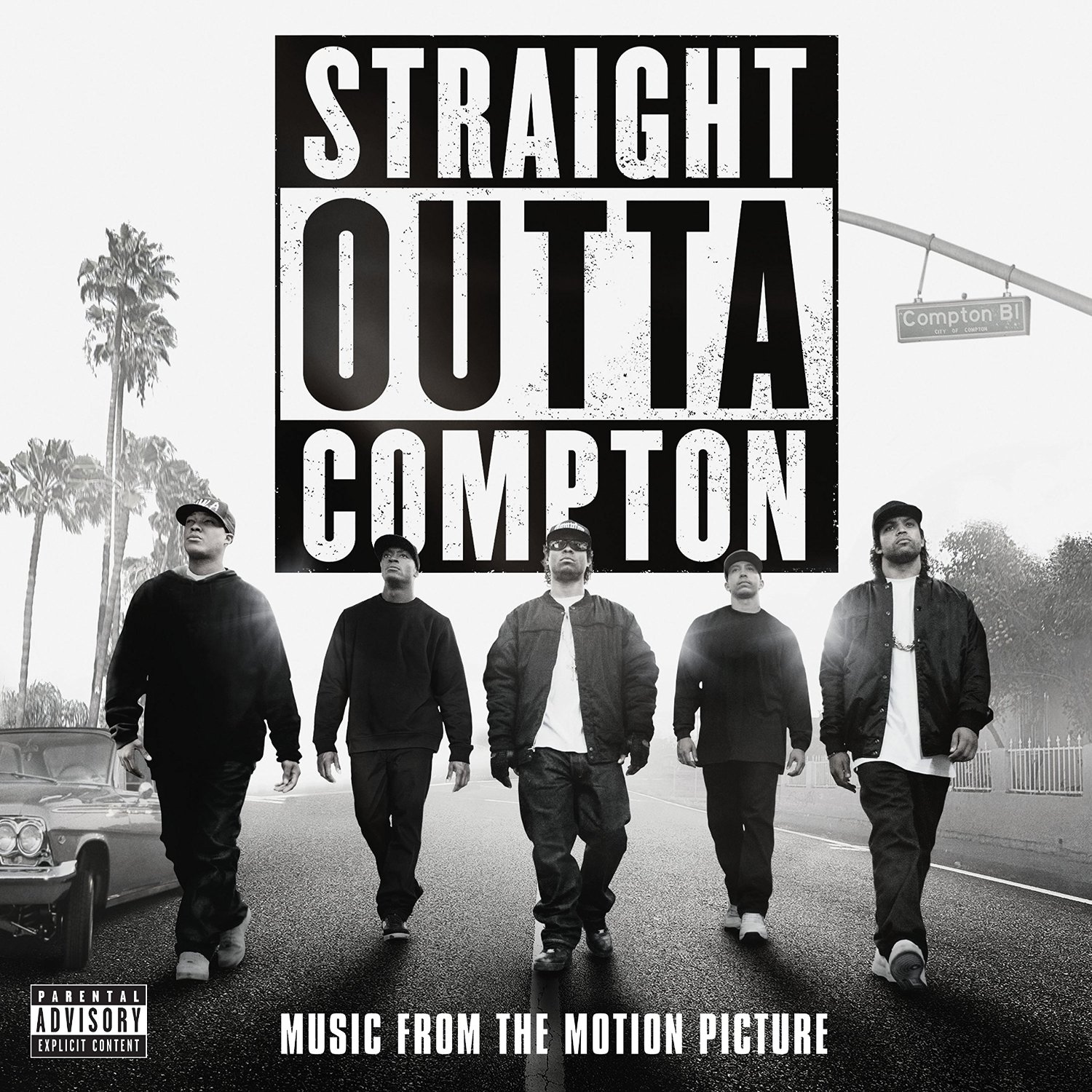 Juicily encapsulating a plethora of top notch Nineties hip hop and the funk it was originally based on, this soundtrack album comes on double vinyl in gatefold sleeve with a 12" x 12" insert picturing the surviving members of NWA with the actors who played them. If the film surprised by being ambitiously painted on a grand historical stage and over two-and-a-half hours long, the soundtrack album compresses the best of its music – NWA, Ice Cube, Eazy-E, Dr Dre of course, but also Parliament, Funkadelic, Roy Ayers and Steve Arrington – into a package that simply rocks the house. Sure, it's a best-of that won't impress long term b-boys but for those after a one stop shop, this selection doesn't quit.
The Pop Group For How Much Longer Do We Tolerate Mass Murder (Freaks R Us/Rough Trade)
The Pop Group's second album returns, replete with reproductions of the four poster-sized, black and white agit-prop posters/newspaper information sheets that accompanied the original. Unavailable on vinyl for many years, this 1980 album came to be regarded by many as the moment when the Pop Group let their politics, especially on single issues such as the Khmer Rouge's genocidal policies in Cambodia, interfere with their music. There may be moments when the album is of its time but, for the most part, it's a squalling, abrasive, raging album that, importantly, is concocted of attack music, a unique fusion of punk, funk, dub and free jazz, spattered with Mark Stewart's slogans-cum-battle cries – "The rich get richer and the poor will die", "Our children will rise up against us", etc. It still sounds ferociously righteous.
Emika Flashbacks EP (Emika)
This arrived on white label with no info, only the words "Here, I learn quietly" marker-penned on the sleeve so I had no idea what it was. I thought it sounded great, grand-standing electronic pop with swooping female vocals and a symphonic sensibility that pushes the lead track to somewhere majestic. After research I found it was Emika and she again proves as reliable as the reputation which precedes her. She features the crystal classical tones of Czech soprano Michaela Šrůmová one moment and the next she's onto the avant-industrialism of French composer Franck Vigroux's remix of the title track.
Black Roots Son of Man (Soulbeats) + DJ Vadim feat. Demolition Man Fuss N Fighting (Soulbeats)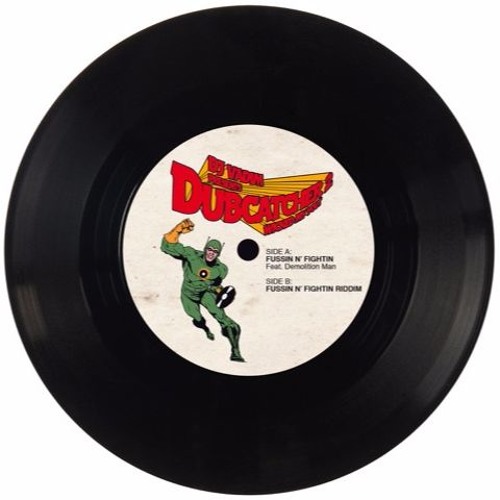 Two 7"s from the likeable Bordeaux label Soulbeats, which specializes in reggae, dub and the occasional sliver of funk. Both are promo tasters for forthcoming albums and both do their job well. Black Roots are a Bristolian reggae outfit who've been going, on and off, for over three decades. They were born of the clearly demarcated protest politics of the post-punk 1980s and "Son of Man", the title track from their forthcoming album, is suitably vehement in lyrics and tone, with a zesty, horn-fuelled dub throb propelling it along. The Russian sound-magpie DJ Vadim, for many years a Ninja Tune staple, pops up with a preview of his Dubcatcher 3: Wicked My Yout album which bubbles with bass oomph but also keeps the dancefloor firmly in its crosshairs.
ALSO WORTHY OF MENTION
Borknagar Winter Thrice (Century Media): Øystein Brun's Norwegian black metal supergroup has a revolving cast who, for their tenth album, muster an approachable, widescreen prog-metal sound. The theme, as you might guess from the title, is Winter, and the whole thing has a bombast and lyrical consistency that brings to mind the Wall, the White Walkers and the Nights Watch from the TV show Game of Thrones, attached to a steroid but tuneful grandiosity. Comes on gatefold double vinyl with lyric/picture inner sleeves.
Franck Kartell La Jetée D'Orly (Bass Agenda): Vinyl only album and the fourth on Bass Agenda from French electro don Franck Kartell. Themed around the half-hour long French 1962 avant-science fiction film La Jetée (itself the inspiration for Terry Gilliam's 12 Monkeys), it's a stark, moody, flowing piece, full of machine age hiss and threat, but also redolent of Vangelis's soundtrack to Bladerunner. A gloomy but vital piece of work that comes in basic packaging.
Autolux Soft Scene/Change My Head (30th Century): Producer and Beyoncé/FKA Twigs collaborator BOOTS brings his quirked-out but accessible take on electro-pop to a double-header 7" on Danger Mouse's label. A taster for Californian trio Autolux's forthcoming third album, it's welcome and snappy femme-fronted future-pop.
Hermitude Dark Night Sweet Light (Elefant Traks/Nettwerk): Chart-topping in the duo's native Australia, the latest album from hip hop explorers Hermitude arrives on double gatefold transparent vinyl. It is shinily packaged, as are the pop-trap post-EDM favours in its grooves, twinkly and sweet and just a little edgy. Who knew that Hudson Mohawk-lite would become the default pop blueprint for 2016.
Sarah Neufeld The Ridge (Kartel): Sarah Neufeld's opening shot a couple of years ago, a collaboration with classical-electronic prodigy Nils Frahm, proved the Montreal violinist-composer was more than just sonic furniture in Arcade Fire. The follow-up builds on the previous album, with production assistance from Tim Hecker, Bon Iver associate and post-jazz experimentalist Colin Stetson, and Arcade Fire's Jeremy Gara, and is a pushier, more vocal creature. Comes on single vinyl in gatefold sleeve, richly mastered.
Cavern of Anti-Matter void beats/invocation trax (Duophonic): With that title it's hardly likely to be Years & Years-style chart-pop, is it? Nope, it's Stereolab's Tim Gane and Joe Dilworth with synthesizer expert Holger Zapf creating a Seventies-flavoured kosmische electronic soundtrack, that's part psychedelic space music, part tickering proto-techno, and all welcome. Comes on triple vinyl, really clear cut, in a single sleeve.
Aldevis Tibaldi & the London Jazz Ensemble Twentysix Three (Galetone): Recorded at the vintage, old school London studio of songwriting behemoth Terry Britten, Italian sax master Aldevis Tibaldi guides the London Jazz Ensemble through six of his compositions, with all the players slipping easily between styles old and new on a genial, quietly complex outing that makes virtuosity easy and approachable. Single vinyl, single sleeve with a 12" x 12" photo/credits insert.
Howes 3.5 Degrees (Melodic): Young Manchester producer John Howes lays out his analogue electronic, experimental stall. His debut album is for beard-strokers and clubbers alike. 12" releases a couple of years ago kept dancefloors moving, but now Howes has embraced floaty ambience, machine-Eno tones and sweet ghostly robotics, all of which are warm enough to appeal to post-rave E-heads while also appeasing sex-starved bedsit blogger boys.
Anderson East Delilah (Elektra): Retro-soul pop nailed impeccably by genuine southern soul boy Anderson East. His voice has the perfect complement of rough and honey for these brassy, easy, summery songs which sound especially warm on this well-mastered vinyl. The boy has potential to travel far, be a hit, although nothing here shrieks of uniqueness and individuality. Single vinyl with 12" x 12" lyric insert.
Bxentric Patch Valley (Nanda): The key to rising London techno producer-DJ Bxentric's success is in his name: he doesn't adhere to the beaten path. Having released on Eskimo and Glasgow Underground in recent years, his own Nanda label came into being last year and their latest 12" single leads off with a droney, Krautrock-flavoured pulser, but the best version is New York hotshot Willie Burns's hammering synth-pop-goes-electro remix.
Love Buzzard Antifistamines (1-2-3-4): Arriving on lurid green vinyl with an equally garish Savage Pencil-style cover (by cartoon stoner art wizard Russel Taysom) this punk trash debut, from Sean McClusky's 1-2-3-4 Records has much in common with Cerebral Ballzy but also boasts a don't-give-a-damn yelping gonzo surf attitude that's very much its own. Not sure they have the songs to carry the sound yet but still a feisty opening shot. Single vinyl.
Breathless Blue Moon (Tenor Vossa): A re-release, for the first time on vinyl, of the fifth album from a little-heard under-the-radar British outfit who very much fit in the 1980s 4AD scheme of things (indeed, vocalist Dominic Appleton was with This Mortal Coil during their most celebrated period). Blue Moon's mournful, slow and thoughtful post-rock, post-Cocteaus melancholy is not for me but fans of the aforementioned bands may enjoy. Arrives on suitably blue gatefold packaging and double vinyl.

Lake Street Dive Side Pony (Nonesuch): A-grade retromaniac music student pop, US quartet Lake Street Dive name their second album after a haircut and come on like a cross between all those post-Amy girls (notably Duffy) and the Alabama Shakes. It's all very listenable with crossover potential. Originality's of no particular concern but the vacuum tube amp sound is richly reproduced and they nail down a juicy, joyful ability to write songs that veer between Memphis, glam-pop and jazzy easy listening. Single vinyl with 12 x 12" lyric insert.

The Wave Pictures A Season in Hull (Wymeswold): The Wave Pictures, totemic indie band of BBC 6Music, judging by the amount of plays they get there, release a vinyl-only acoustic album banged out in one room with one microphone and a bunch of friends. Tinted with hints of Jonathan Richman's whimsy and an unselfconscious fondness for alt-Americana, it's lyrically entertaining upon occasion but didn't win me over.

Sunset Graves In Blood (Third & Debut): Sumptuously presented elegant electronic odyssey from Andy Fosberry's Sunset Graves project. His fourth album under this name, it starts as machine-age soundscaping, setting a post-industrial mood but blossoms slowly into skittering percussion and gradually builds into a much livelier, if rarely cheerful, journey. On single vinyl with a 12" x 12" decorative insert, the whole emanates the care that has gone into it.

Moods Moods (Barely Breaking Even): Barely Breaking Even act, once again, as funk archaeologists, unearthing this ultra-obscure sole album from locally successful St Louis band Moods, whose rootsy soul sound is touched by contemporaneous developments in jazz, funk and R&B but also harks back to the unprocessed sound so beloved of Northern Soul fanatics. Made in 1978 and reproduced loud and raw, this one's really only for those deeply embedded in that sound and scene.
LNZNDRF LNZNDRF (4AD): Last but not least, New Zealand trio LNZNDRF play a unique brand of hypno-rock, that owes much to Motorik German sounds of the Seventies, but also the psychedelic minimalism of Spacemen 3. Their debut is imitative of neither, ploughing its own furrow and burrowing deep into the brain. An opening shot across the bows from a band who will amaze live if they can match this subtly relentless mantra-music.
We welcome any and all vinyl for review. Please hit thomash.green@theartsdesk.com for a postal address.