theartsdesk on Vinyl: Volume 13 - Kurt Cobain, Wolfgang Flür and more |

reviews, news & interviews
theartsdesk on Vinyl: Volume 13 - Kurt Cobain, Wolfgang Flür and more
theartsdesk on Vinyl: Volume 13 - Kurt Cobain, Wolfgang Flür and more
Records rated and reviewed, from rock'n'roll on 45 to avant-jazz at 33.3
Saturday, 23 January 2016
Set the controls for the heart of the black plastic sun
Welcome to the first theartsdesk on Vinyl of 2016. Last year saw vinyl go from a surprisingly successful retro underdog format to a profitable investment for major labels, notably Universal. This resulted in much grouching about bottlenecks of new indie material that couldn't get onto vinyl because of pressing plants being hogged by endless cheapo repackages of old Queen albums and the like. 2016, however, should see the manufacturing end leap forward to meet the demand.
Newbilt Machinery in Germany have copied the design of existing machines in old record plants, updating them with electronic control systems and other innovations. There are already orders incoming for these in Europe and the US (notably in Detroit) and by the end of the year, perhaps the indie backlog will have shifted and things will be running more smoothly. It is heartening to think of the (admittedly much smaller) vinyl industry creaking back into life. In the meantime, here's what January has to offer.
Nevermen Nevermen (LEX)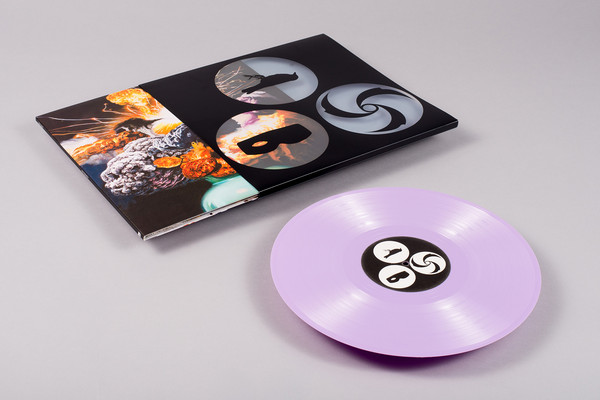 A supergroup whose impressive combined wattage is focused on imagination and willingness to experiment. Tunge Adebimpe has already remoulded the idea of the rock group with TV On The Radio; Adam Drucker, AKA Doseone, is a member of multiple outfits but is rightly best known for turning hip hop on its head with cLOUDEAD and being behind the consistently surprising Anticon label; and, finally, Mike Patton is frontman of rockers Faith No More, but he's also behind the crazed Ipecac label and projects such as the fabulously avant-garde Fantômas. Nevermen arrives in grand style on mauve vinyl in a triple gatefold sleeve covered in the colourful and stylishly bizarre paintings of 2002 Turner Prize-winning artist Keith Tyson. The whole is enclosed in a plastic sleeve featuring three black logos – a dead crow, a ballroom mask and a kaleidoscopic swirl. These presumably represent its makers in the manner of the symbols on Led Zeppelin IV. Happily the music lives up to the visual feast, a dense stew of glam rock choruses and effects-laden flights of fancy that sound like everything from Bootsy Collins to Pavement to Gorillaz to Living Color to Fela Kuti to Kanye West to Primal Scream, all processed through hip hop cut-ups. It's surprisingly accessible for something so off-the-wall. In an alternative universe, it might even be stadium pop.
Møster When You Cut Into The Present (Hubro)
While not the world's greatest jazz freak I really enjoy it when trained jazz musicians leap off the map into the noise zone, especially when it's more than just an Albert Ayler-induced squawk-fest. The Scandinavians are experts in this area (especially MoHa! And Neneh Cherry cohorts The Thing), and the third album by Norwegian saxophonist Kjetil Møster – single vinyl, gatefold sleeve – takes no prisoners. It's as much psychedelia and avant-garde wall-of-noise blast as it is jazz, in fact, probably more so, Møster's band ride seriously heavy funk rhythms into a forest of brain-frazzling squawl, the sax leaping about amongst it, looking for space to take the listener further in. Much groovier and more engaging than it has any right to be.
Wolfgang Flür Eloquence (Cherry Red)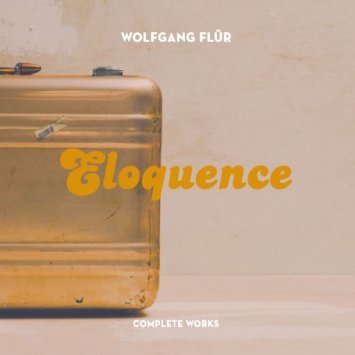 This compilation on double transparent vinyl, with a 12" x 12" insert of notes and photographs, is a collection chosen by ex-Kraftwerk drummer Flür of solo material released since 2002. As you might expect, it is pristine electro-pop, some sung by or with female collaborators. There are a couple of versions of his autobiographical single "I Was a Robot", three of his sequel to Krafwerks's "The Model" – the classy easy listening of "Cover Girl" – and four of the electro-disco "On The Beam" (some are alternate mixes, others are in German or Japanese). It is thoughtful, bleepily tuneful music that bubbles with melody and a precision. There are collaborations with members of Nitzer Ebb and Meat Beat Manifesto on board, but it is Flür's gently considered creative voice that primarily comes through.
Louis Berry 45 (Cuban)
Louis Berry, a singer from Liverpool in his early twenties, has one of those faces that looks as if it comes from another age, perhaps the late 1950s, Gene Vincent by way of a moody Tommy returning from National Service in a Pathé newsreel, all ears, merciless blue eyes and jutting chin. His music is equally out of time. With a twangy guitar, revved up to punk levels of rock'n'roll, and a voice that is at once gravelly and in a relatively high register, "45" is, appropriately, on 7", a song from The Strypes' school of energetic, fired up retro. On the flip the lyrics are etched. It's a tasty taster for someone who looks liable to be a vital live draw.
Phall Fatale Moonlit Bang Bang (Qilin/Slowfoot)
Music this impossible to categorise has to be doing something right, right? In a gatefold sleeve on double vinyl, Moonlit Bang Bang is post-punk imploding like a black hole, hauling in all manner of other styles such as avant-jazz, Japanese noise music, industrial funk, On-U Sound and more. Its creators are two singers, two double bassists and a drummer, all of them underground luminaries in the terrain where modern-classical collides with electronic experimentation and, yes, eardrum-shattering noise. They are Joana Aderi and Joy Frempong (Vocals), Daniel Sailer and John Edwards (double bass) and Fredy Studer (drums). The 12 tracks are not all abrasive – some of it sounds a little like David Sylvian – but the whole is far from easy listening. The cut on the vinyl is rich and loud which amplifies the album's effects. Challenging stuff but, then, that's where ideas are really born.
Lost Dawn Fever (Easy Action)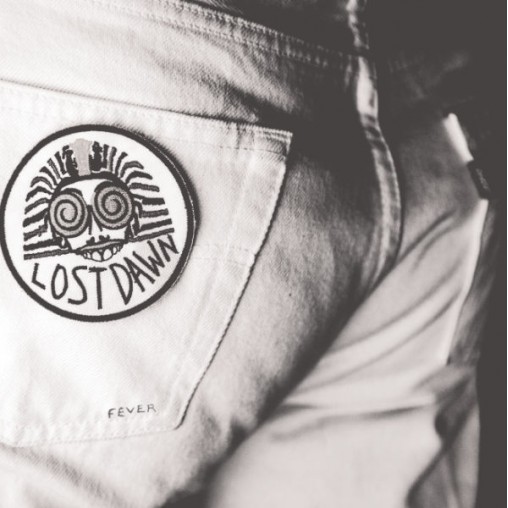 Lost Dawn, a pleasingly rough-edged trio from Cornwall, are Drenge by way of the Velvet Underground. This is a good thing and, while their debut mini-album, purposefully cheap'n'cheerful-looking, could have been made on the indie underground any time between 1978 and the present, tracks such as "Electricity" and "Naked Lunch" have a punchy simplicity and haphazard melodic sense that works. There are five tracks at 33.3 RPM on one side and the hazed out "Águila" at 45 on the flip, making for a decent package that will be enjoyed by fans of the Palma Violets.
ALSO WORTHY OF MENTION
Various 30th Century Records Volume I (Sony): Danger Mouse presents a collection of psyched, likeable – some even lovable – guitar pop from his label. Arriving on gatefold vinyl there's lots to enjoy, from artists such as The Arcs and Autolux and a host of much less well known bands (Waterstrider, Paper Morning, Jock Gangs etc). For fans of Peter Perrett and the Only Ones, Maybird's song "Big Sun Explosion" bears a startling, enjoyable resemblance.
Teeth of the Sea Highly Deadly Black Tarantula (Rocket): The experimental band from London released this last November but it has just arrived with theartsdesk on Vinyl in platter form, single transparent blue vinyl in picture sleeve. The contents are head music, experimentalism that is at once avant-electronic, soundtracky and reasonably welcoming. It ranges from Mogwai-like to punk squawling to Autechre-get-angy electro attack to sheer oddness.
Jeb Loy Nichols Ya Smell Me? (City Country City): American roots-pop singer Jeb Loy Nichols has been bubbling under the radar for almost two decades, garnering occasional critical plaudits but not much in the way of sales, for nine albums. Ya Smell Me is a six-track mini-album/EP on 10" vinyl that arrives with a transparent plastic insert bearing the title (to put in the car window?). The contents are warm, chuntering, well-produced, easy, jazz-flecked American folk-blues with the best, laziest, least self-conscious songs on the B-side.
Fictonian Desire Lines (Distiller): Fictonian is the stage name of one Glen Roberts, once of London, now of rustic parts unknown. A mysterious figure who supported the excellent Nick Mulvey on tour last year, his debut album, on gatefold vinyl, showcases a confident multi-instrumentalist whose folk roots are woven into a studio-born project that places his leisurely songwriting in a gently boundary-pushing context.
Kurt Cobain Montage of Heck: The Home Recordings (Universal): Scraps. That's what this is, old scraps that Cobain left in a box in a girlfriend's house, unearthed during the making of the Brett Morgen feature film documentary about his life. Over two discs on gatefold vinyl, it has little to recommend it, a future talent super-lo-fi mucking about. There are a couple of intriguing moments but not enough to justify 31 numbers, half-songs and babbles. Only for completist obsessives, of which there are enough to make it a worthwhile venture for Universal. Which does make me think, I knew a girl once who interviewed Cobain for a uni mag and has a tape of it in her loft. I wonder if I could track her down…
Emma King Emma King (Great British Songwriting Co.): Around five years ago Emma King and her band, the Heartsets, made waves by being from Hull but gaining acceptance on the US country scene. King even moved to Nashville for a while but now returns to the UK, relaunching herself with a solo album, restricted to 200 vinyl copies, of competent BBC Radio 2 pop, ranging from folk to swing.
Placebo MTV Unplugged (Vertigo): For those of us who regarded them 20 years ago as a passing Britpop Suede-Mode-Cure mutation, it's easy to forget that Placebo are a multi-million selling global rock success story. So let's hush and listen. They muster decent high-end baroque pop orchestrations of numbers from all their albums, but pass over their big Nineties hits, and include a decent reinterpretation of the Pixies classic "Where Is My Mind?" Frontman Brian Molko's whining voice is also thoroughly welcome in today's age of Brit School-trained falsetto voice-breaking cod-classism. On gatefold double vinyl with photo-covered inner sleeves.
We welcome any and all vinyl for review. Please hit thomash.green@theartsdesk.com for a postal address.
Music this impossible to categorise has to be doing something right, right?
Share this article