theartsdesk on Vinyl: Volume 16 - Santana, Yeasayer and loads more |

reviews, news & interviews
theartsdesk on Vinyl: Volume 16 - Santana, Yeasayer and loads more
theartsdesk on Vinyl: Volume 16 - Santana, Yeasayer and loads more
From Emmylou Harris to German jazz to London techno, all the new vinyl action is here
Ellen Ripley's home listening
The recent Alien Day was a contrived event designed to sell as much tat related to the Alien film franchise as possible. However, it had one intriguing side effect. Seventy-five copies of the soundtrack to the second film, Aliens, appeared on liquid-filled vinyl, created by New York artist Curtis Godino. These strange artefacts are pictured above.
In
theartsdesk on Vinyl
record collection, there's a version of Rod Stewart's "Do Ya Think I'm Sexy?" by Al Jourgensen's tongue-in-cheek industrial act Revolting Cocks that originally came in a transparent sleeve containing liquid (until it all seeped out one unhappy day), but we've never seen liquid-filled vinyl before. Possibly not the future of the format so, instead, we present a pile of vinyl, 46 new records, ranging from the truly amazing to the passably curious, all reviewed below. Dive in.
Lail Arad The Onion (Vinyl Factory)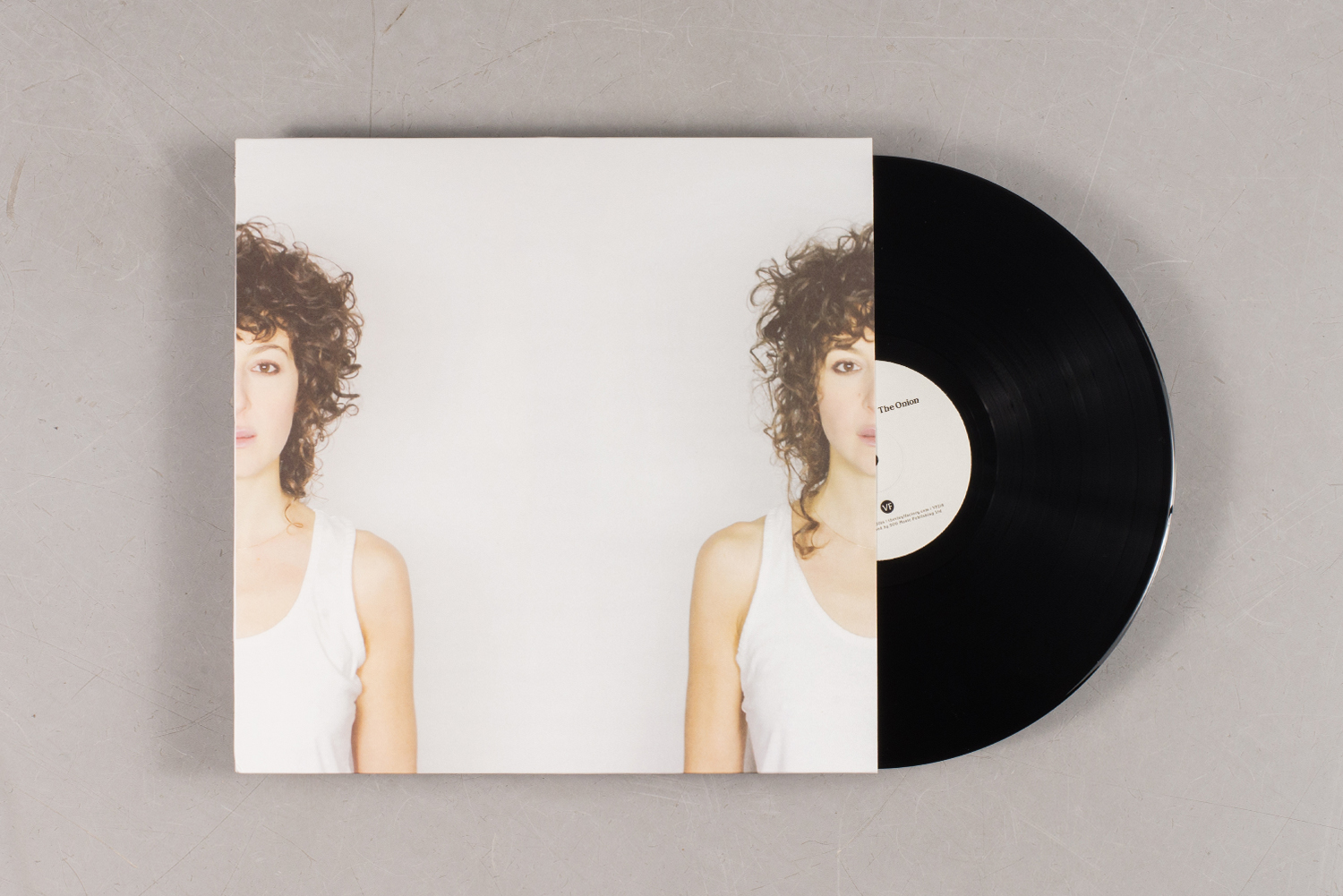 Lail Arad can certainly write a song. There are 11 of them on this album, every one showing pithy, crafted smarts, astride strummed tunes that stick in the head. The London singer has the wit of Leonard Cohen, the vocal deadpan of Lou Reed, and a sound closer to the latter, all filtered through New York's anti-folk scene, with a dash of Cat Stevens' startling simplicity for good measure. A few years ago she did "Everyone is Moving to Berlin", probably the height of her low level fame thus far, but she deserves much more for The Onion. This is literate acoustic singer-songwriter fare at its best, galaxies away from the usual bedsitter mewling. It has wit and real heart. The way she drawls "Your protective mother told me not to bother" on "Lay Down" is worth the price of entry alone. Album of the year contender.
Emmylou Harris Wrecking Ball (Deluxe Edition) (Nonesuch)
Harris's career redefining 1995 album received the boutique expanded treatment on CD last year, including a documentary DVD. It now appears on triple gatefold and three discs, mastered with gorgeous breadth, and including a 12" x 12" lyric booklet with an introduction by Gillian Welch. Expertly produced by Daniel Lanois, who gives everything cosmic space, it includes covers ranging across Bob Dylan, Neil Young, Jimi Hendrix and more, as well one of Harris's own 24 carat classics, "Deeper Well". Three sides contain the original album and three contain extras, alternate versions such as a skittish, lo-fi hoedown take on "Deeper Well", and unheard songs, such as a worthwhile take on Leonard Cohen's "Stranger Song". It's one where the extras add general value rather than being only for uber-fans. Wrecking Ball, in any form, is the sound of Emmylou Harris stepping sideways from her grand dame of country status and looking towards the groundbreaking attitude of her early days with Gram Parsons.
Konono No1 Meets Batida Konono No1 Meets Batida (Crammed Discs)
When Congolese-Angolan percussive outfit Konono No.1 appeared a dozen years ago with their Congotronics album, there was a lot of talk about how their "thumb piano" grooves were akin to Detroit techno. Although it was a point worth mentioning, these similarities, for my money, were outweighed by the differences. Listen to "Nzongzing Familia", "Kuna America" or "Nlele Kalusimbiko" from their new album, though, the electronic dance music aspect hits home harder. This is likely because the album is a collaboration with Portuguese DJ-producer Batida, including vocal input from Lisbon singers and MCs. It doesn't go the whole hog into electro-style kuduro by any means, but the rhythmic drive is enhanced and results in an album that can be enjoyed by both WOMAD attendees and those who attend the more outré nights at Fabric. On two clearly cut discs with picture inner sleeves.
Yeasayer Amen & Goodbye (Mute)
New York freakoids Yeasayer's fourth album is a monster. Anyone remember Tim Exile's fantastic 2009 album Listening Tree? It was unlike anything else around. Until now, that is, for Yeasayer have picked up the baton. They deliver massive auditorium-friendly classical streaks combined with fractured juddering electronics, and a welcome pop sensibility. The song "I Am Chemistry", for instance, is gigantic, clunking, luscious and approachable in equal quantities. In the past, this trio have wandered around psyched-out ideas and avant-garde crunch but this time they bear edgy comparison with MGMT, Scissor Sisters, LCD Soundsystem or Daft Punk. Arrives on single vinyl with the month's most spectacular cover art, a truly deranged gatefold collage. The inner sleeve not only has the lyrics but also the relevant key changes. This is pop music. It would be great – albeit unlikely, given the climate – if it was widely embraced as such.
Malcolm Middleton You & I (Nude)
Malcolm Middleton is one of the UK's greatest singer-songwriters. You wouldn't know it from the attention devoted to him but, then again, great artists often have to wait. Usually too long for their personal finances. After five albums of bleakly observational, sometimes heart-wrenching numbers, he grew sick of gutting his emotions in public, often naked but for an acoustic guitar, for small crowds of devotees. He focused instead on his experimental project Human Don't Be Angry and also made an album of comically existential spoken word angst with the artist David Shrigley. Now, seven years since his last solo outing, there's a new album due at the end of May, a change of direction, created with electronica producer and fellow Scot, Miaoux Miaoux. The "You & I" 7" offers a taster on the A-side, smart synth-pop with a bitter-sweet Middleton twist. The B-side offers two exclusive songs not on the album, "By Proxy Song" and "Narky ('13)". Both are throwaway but a bit brilliant, strummed asides, with forlorn lines such as "I have a horrible feeling that everyone's been watching me chasing a dream", and "Isn't that the point of this song? To make the others sound better". The whole makes for a nifty triple-header and whets the appetite for the full-length return…
Leo Abrahams Daylight (Lo)
Leo Abrahams is a multi-instrumentalist who's worked closely and regularly with Brian Eno, as well as contributing in various capacities to music by Wild Beasts, Paolo Nutini, Natalie Imbruglia and others. He also co-produced Kark Hyde's 2013 solo album and the Underworld frontman plays guitar on one track. Abrahams has a back catalogue of solo material I'm not familiar with, but I might have to seek it out on the basis of this album, which was relased virtually and on CD in 2014 but now pops up on plastic. It's an intriguing synthesis of glitch, bleeped out electronics and sweet, melodic songs that float by weightlessly. It's very Eno, in fact, but imprinted with Abrahams' own quirkiness and abilities, and injected with sudden bursts of noise and techno energy. On single vinyl in gatefold sleeve, it's not immediate stuff but bear with it and the rewards seap slowly out.
Jealous of the Birds Parma Violets (Big Space)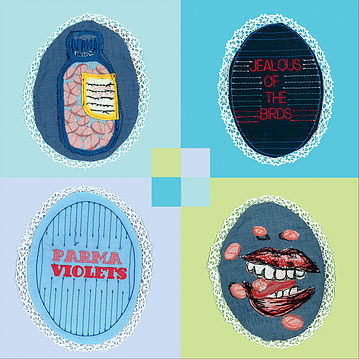 Check the cover (pictured left). Know what I did? Put the album on thinking it was the new one from London hipster indie outfit The Parma Violets. A big surprise, then, when a sweet, female-fronted acoustic ballad – with whistling – opened the album. Guest singer maybe? Then she was on the next track too and it clicked. Nope, Jealous of the Birds is Northern Irish singer-songwriter Naomi Hamilton, whose airy voice massages, even on the mournfully delicious anti-suicide ballad of the title track. She ramps up the guitar occasionally - and successfully - for a garagey feel, and there's also the sneery blues chug of "Powder Junkie", another treat. What's great is that, while she dips into it on songs such as "The Zodiac Bar", Hamilton mostly stays away from the whole ethereal-ambient post-Cocteaus thing that would seem the obvious choice for her voice, instead focusing on lyrical songs that the old Brill Building masters would be pleased with.
Kowton Utility (Livity Sound)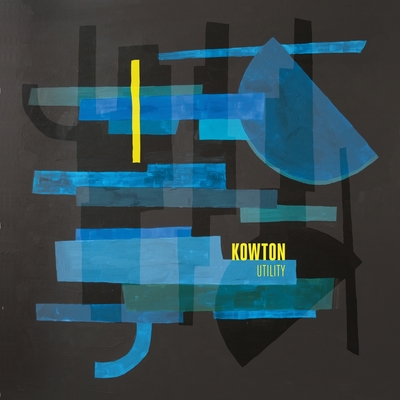 Joe Kowton, alongside Bristol dubstep original Peverelist and techtronic enigma Asusu, is one third of Livity Sound, a label and a DJ-producer collective. Before dubstep was co-opted – semantically, as least – by the mosh-pit, the term referred to a broad range of digital dub musics, many owing as much to German techno as instrumental grime b-sides. Kowton's debut solo album harks back to this era with hints of Basic Channel's hypnotic style but also Spartan plinky-plonky spaced out tracks redolent of Plastikman's early abstracts. On two discs, it's produced with real sonic heft and tracks such as the imaginatively named "Loops 1" have stern 4.00 AM dancefloor gravitas, but it's also an album that will hold the extended attention of those who like 21st Century android music.
Santana Santana IV (Santana/Thirty Tigers)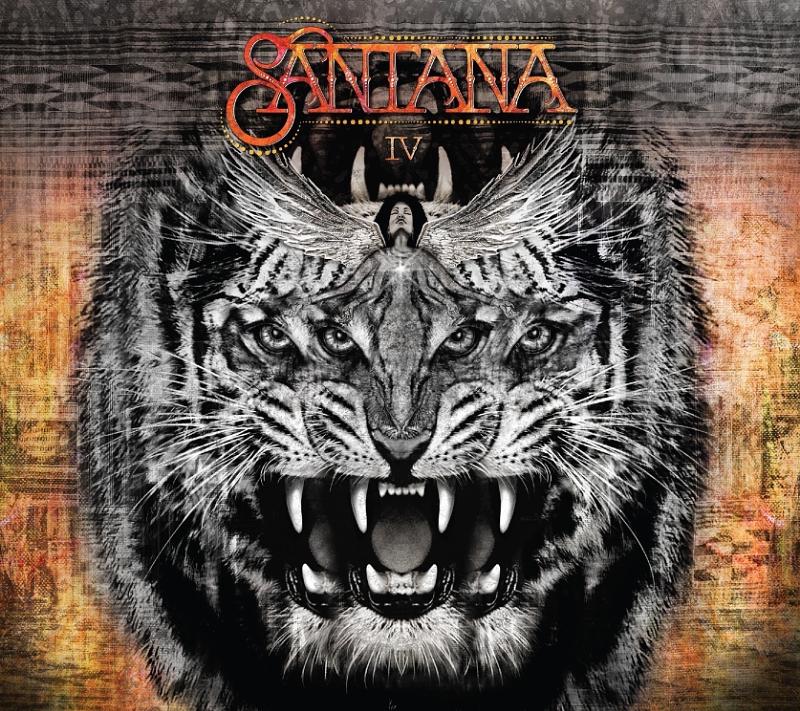 History has handed Jimi Hendrix's performance at Woodstock unmatchable kudos, reading into his take on "Star Spangled Banner" all manner of socio-cultural ripples, from the Vietnam War protests to the death of the counterculture. Fair do's. Check the film, though, and the most incendiary performance captured is that by Carlos Santana and his band. Santana did not die at 27, but he did put out all manner of widdly fiddly, dreadful prog-jazz dross and, of course, his tasteful, mega-successful 1999 comeback album, Supernatural, containing guest collaborations with Dave Matthews, Everlast and so on. Dig under this heap, though, and there's gold - reach back to 1969's Santana, 1970's Abraxas, and 1971's Santana III. IV posits itself as the sequel to this fiery period and it can do so because… Carlos has got the band back together! Singing keyboard wizard Gregg Rolie, guitar hero Neil Schon, drummer Michael Shrieve, and percussionist Michael Carabello are all back. The results don't have the raw, explosiveness of old but, don't turn away yet, there are moments, from the Grateful Dead-ish jam of "Filmore East" to the throbbing (even housey!) "Choo Choo". All in all, much better and more exciting than I expected, although clearly also still one for men reaching pensionable age who do air guitar solos when their wives aren't looking. On double vinyl in gatefold sleeve.
Adam Green Aladdin OST (Revolver)
Mouldy Peach and all-round New York alt-folkie success story Adam Green has made a Kickstarter-funded film that, from its trailer, looks half appealing dayglow weirdness and half self-indulgent in-joke. It's a satire sat entirely against primary coloured, hand-painted sets and starring Macaulay Culkin, among others, which only accentuates this assessment. Whatever it turns out to be like, the soundtrack is full of good things, Green at his best, easily firing our quirked, wry, conversational, slightly mad songs containing lines such as "Your breasts are like two wrists that I've handcuffed to my dick in a subculture of love and refraction." It's stoner music, for sure, with Green's strumming occasionally boosted by a band and some effects, but it's his demented way with a couplet that keeps you hooked.
Kenny Mann Jr & the Liquid Pleasure Band Tin Top (Pts 1 & 2 and Kon Edit) (BBE)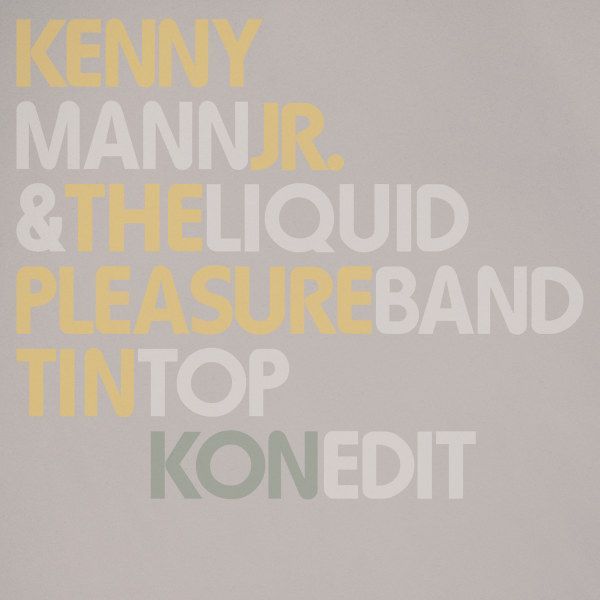 This one's from Record Store Day earlier this month but, if you like disco and you're in luck, it should be available here and there. It's a vinyl riff on BBE's 2010 compilation Kon & Amir Present Off Track Volume III: Brooklyn and contains US soul-funk veterans Kenny Mann Jr & the Liquid Pleasure Band's original 1981 post-Parliament/Funkadelic two-part "Tin Top", a mid-paced jam held together by a repeating sax riff with entertainment value added by the dated pick-up party chat voice-over. It's an obscure retro treat but it's Brooklyn crate-digging mixologist DJ Kon's version that adds value. He slows it down slightly but somehow makes it even funkier along the way. A rare groove, by most measures.
Ming City R*ckers Lemon (Mad Monkey)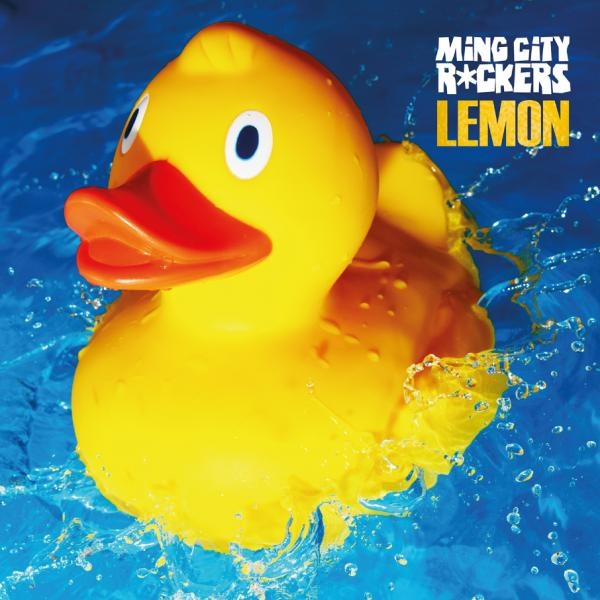 Second best album cover of the month. It's produced by churlish punk iconoclast Steve Albini, which is often a good sign as he mostly chooses jobs via his taste rather than the demands of his bank account. The band are titled after the nickname for their hometown, the not very lovely industrial port of Immingham, near Grimsby and Hull, and they look like a bunch of school kids pretending to be the New York Dolls (no bad thing!). Their second album lasts around half an hour and rattles along on a grungey, amphetamine rhythm section, covering Hawkwind along the way, capable of showy guitar snippets ("All I Wanna Do Is Waste My Time With You") and even a scabrous attempt at reggae, "Trying to Find Pixies" (again, with incongruously tasty guitar work). Mainly, however, this is a punk rock rampage – on appropriately yellow vinyl - and it's a blast.
Various Magic Peterson Sunshine (Edel) + Various If 3.0: You Need This: Eastern European Sounds (1970-1986) (If Music)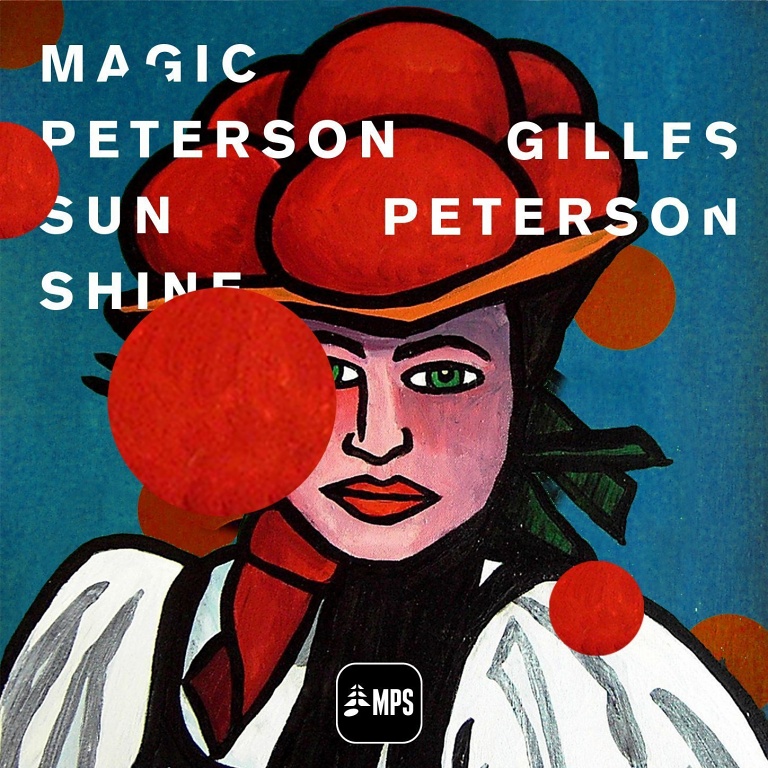 Two albums of Mitteleuropean jazz for connoisseurs and laymen alike. Magic Peterson Sunshine is named in honour of its compiler, the UK's ubiquitous jazz DJ, Gilles Peterson. Over four sides of vinyl on a gatefold sleeve that contains a long explanatory essay, Peterson chooses choice cuts from ahead-of-his-time German jazznik Hans Georg Brunner-Schwer's label MPS (Musik Produktion Schwarzwald – "Black Forest Music", in honour of the label and studio's location). It contains local talent, from the piano-with-light-percussion meditation of Das Wolfgang Dauner-Trio's "Love in Summer" to the trumpet adventuring of the Gunter Hampel Quintet's "Our Chant", alongside American jazz stars such as Don Ellis and Mary Lou Williams. Due to a date range that runs from the Sixties to the early Seventies, it veers towards less pop-influenced styles, whereas the cuts on the If compilation - single vinyl in gatefold - boast a funkier and weirder cross-section of styles. Check Polish groover Wojcikech Karolak's preposterously upbeat "Discopus Nr 1 Pt. 1 & 2" for sheer disco kicks. For me, the latter album's experimentalism, frolicking sense of fun, and strange electronic interludes (hello, Alojz Bouda's "Random (Naslepo)") are more fascinating but those after cleaner displays of virtuosity will likely prefer the Peterson collection.
Frøkedal Hold On Dreamer (Name Music)
Anne Lisa Frøkedal has done time in mid-level Norwegian bands such as I Was A King but now takes her emotive voice off on its own path. Her solo debut is splashed with hints of folk but is closer in tone to laidback pop. Its sweetness, however, is spiked with underlying melancholic minor key harmonies, as well as a rhythm section that recalls the funereal plod of the Velvet's Underground's Moe Tucker. A string section is the main accompaniment, alongside some baroque-sounding instrumentation, and most of it, apart from occasional, uncharacteristically upbeat aberrations - such as "The Sign" – has a haunted feel. Which is lucky as when she sounds happy she sounds like many other people, when she sounds sad, she has her own niche. Comes in photo inner sleeve.
Great News/Slutface Secrets/Shave My Head (Øya)
A 7" single in honour of the Øya Festival in Norway in August, partly funded by Music Norway because all those Scandinavian country's take an active interest in sending their pop music out to the wider world. Slutface have changed their name to Sløtface since this 7" was pressed, due to pressure from PC quarters, and their song is exuberant, shouty, femme-fronted power pop, but it's Bergen trio Great News who really make you sit up and pay attention. Comparisons with A-Ha, because both bands are from Norway, may seem lazy, but the warm, longing synths, gently seamed with melancholy, and the sheer crafted poppiness, both recall that band. May I be the first - and hopefully the last - to suggest that, if "Secrets" is anything to go by, Great News are great news.
ALSO WORTHY OF MENTION
Frank Cordell Khartoum OST (Stylotone): Another luxurious package from the recently founded film music imprint, Stylotone. Arriving on double "sandstorm"-coloured vinyl (ie, brown) in a suitably colourful, old-fashioned and cinematic gatefold, its release marks 50 years since the Charlton Heston/Laurence Olivier historical epic about the 1884-85 siege and sacking of the title city in Sudan. Frank Cordell was a film and TV composer who had links to the vanguard of the art world in the Fifties and Sixties, going on to achieve success with many now-forgotten film scores, including the Oscar-nominated one for Cromwell in 1970. His old-fashioned string-led Khartoum music, tinted, naturally, with British military motifs and Middle Eastern menace, does not really grab me but there's no denying this is quite a package, coming with a large poster for the film and a certificate autographed by Cordon's wife Anja, as well as a short memoir by James Dearden, son of the film director.
Lost Left Levollinen (Hits The Fan): Bulky, attractive re-release for now defunct London outfit Lost Left. Comes with a 12" x 12" print/lyric sheet and a card explaining the back story. Originally released in 2012 and now boosted with three bonus cuts, Levollinen is stark-to-the-point-of-hardly-there folk-blues with a severe sombre broodiness. Lead singer Ben Pritchard will have an album out later this year but, until then, this draws attention to a bleakly gifted and relatively unheard talent.
Lady Vendredi The Passion of Lady Vendredi (Tears in the Rain): Nigerian performance artist Nwando Ebizie has recently finished a run at the Soho Theatre with a show of the same title as this 12" EP. Visually she offers the sci-fi glam of Seventies disco queen Nona Hendryx but her music is more reminiscent of the Afro-electro mash-up of Portugal's Buraka Som Sistema or the abrasive Latin hip hop of Brazilian MC Karol Conka. It is, in other words, an attack-music gumbo of sweaty dance grooves, seasoned with global roots music, and you won't hear a filthier come-on that "Dirty Chicken" this year.
Slow Riot Trophy Wife (Straight Lines Are Fine): On white vinyl, this 7" is almost – but not quite – really good. It's the sort of thing that it's pleasing to hear on the radio, a moody, jangling post-punk gripe about infidelity from a Limerick trio who sound like the Psychedelic Furs having it out with Hard-Fi but with grouchier sneer than either.
Marc Bolan & T Rex Born To Boogie: The Concerts, Wembley Empire Pool, 18th March 1972 (Demon): Ringo Starr's concert film of T Rex at the height of their glam rock fame was interspersed with all manner of wacky cameos and kitsch oddments. Demon Records vinyl package, however, focuses on the meat of the matter, presenting both of the day's concerts, matinee and evening, on yellow and green vinyl respectively, in gatefold packaging with a tacky look. There's nothing Bolan-philes haven't heard before but for those who want a bootleg-alike window, replete with screaming fans, to 40-something years ago and killers songs such "Get It On" and "Telegram Sam", it's all present and correct.
The Associates Sulk (BMG): Part of a deluge of releases celebrating the wilfully tricksy beauty of Dundee's late-Seventies/early-Eighties punk-cabaret new romantics. Fronted by the late Billie Mackenzie, whose voice is unique in pop, an emotionally desperate, whooping, semi-operatic shriek, their second studio album is an exercise in excess, famously costing masses to produce. Released in 1982, it was their most successful release and contains the hit 'Party Fears Two", which also appeared on coloured vinyl recently. Sulk is a strange, daring amalgam of opulence, opaque Bowie-esque lyrics and arty froideur. Comes with picture/lyric inner sleeve.
The Chap The Show Must Go (Lo): London angular guitar upstarts The Chap's latest album, released last year, now appears on vinyl, and is a suitably jarring and enjoyable journey, midway between prime Sonic Youth and long lost Irish Eighties muddy-funkers Stump. Lo are a reliable label and a have been home to this bunch for well over a decade. Long may their partnership continue. Music from the fringes but there are tunes in there too, if you bother poking about. Single vinyl on Mondrian-goes-minimalist-pop art gatefold.
Various Synth Wave – Volume 1 (Electro London): A compilation representing the vision of London electro enthusiasts Rob Green (AKA The Department) and Johnny Normal, who both contribute tracks. The pair put on events such as Analogue Nights and the Electro London Festival, and their enthusiasm for retro synth fare owes massive debts to Numan, Yazoo, early Human League, etc. The album gathers new material in this vein from all over the world. Personally, I'm a sucker for this sound but, in truth, the songs are no threat to the classics they emulate.
Dan Michaelson and the Coastguards Memory (The State 51 Conspiracy): Some people have singing voices that mature into the sound of terminal sadness. Dan Michaelson has one, emoting like a younger, croakier, more tearful Leonard Cohen. He's best known for providing the soundtrack to Mackenzie Crook's undersung comic TV treat, Detectorists, but this mini-album was made at least ten years into his career. Laden with strings, piano, and the low-slung weight of the world, it emanates a calculated weariness that's more-ish.
Weezer Weezer (Crush/Atlantic): Big-in-the-US rockers Weezer reappear with their tenth studio album, their fourth eponymous effort. It's jammed with big, catchy songs, like a car crash of Parklife-era Blur with "Song 2"-era Blur, recalibrated for Midwest Stadiums. Given they've been going for over two decades, this has a goofy charm, effort has been made, lyrics have snap. All in all, a lot better than it has any right to be, power pop with good humour and buzz. Comes in picture inner sleeve with 12" x 12" lyric sheet.
Niagara Hyperocean (Monotreme): Italian electro-psyche duo return for a third album, this one based around water. It does, indeed, have a sonic conceptualism of washing, flowing sounds splashing about Flying Lotus-meets-Lapalux stagger-tronica. Muted amongst it all are funky, even soulful songs, hidden between wodges of blobby bass and hacked about hunks of synth stabs. It's hardly pop, but who knows where Niagara's journey may take them.
Laura Cantrell At The BBC + Not the Tremblin' Kind (Shoeshine/Spit): More Record Store Day fare that's still about in the shops and online. At the turn of the millennium, Cantrell, then based in New York, was a sweet-voiced Americana ingénue who was picked up by the cream of BBC radio's taste-arbiters, John Peel included, and the sessions that resulted now appear on vinyl alongside her 2000 debut album (gatefold sleeve/single vinyl). Her steady, unforced talent shines through on cleanly produced, decently mastered plastic.
Max Richter Songs From Before (Deutsche Grammophon): There has been a sudden rise in profile of late for modern classical composer Max Richter, especially following in his eight hour SLEEP. This is a good thing for Richter joins the dots between orchestrated classicism and the electronic ambient tradition that runs from Brian Eno through Future Sound of London to Kompakt Records and beyond. Prior to a UK tour by the Max Richter Ensemble, 2006's Songs From Before – which is woven through with Robert Wyatt reading Japanese novelist Haruki Murakami – is released on hefty vinyl, a thoughtful, crackle-spattered, bass-toned fusion of classical eloquence and electronic interest.
Sulk No Illusions (Echo Drug): This lots appear to have crawled fully formed from the Aladdin's lamp of a nostalgic middle-aged British A&R man. Why, he wondered, isn't there a group out there that's a cross between the Stone Roses, The Charlatans and Ride? And - hey presto! – there is, right down to the haircuts. They're from London, though, not Manchester, but the music is an exact replica of a certain brand of euphoric indie. Not bad. But not original either. Comes with picture inner sleeve.
Hauschka Room to Expand (Expanded) (130701): Fat Cat Records' "high quality post-classical imprint" 130701 releases an expanded version of the 2007 debut album from Dusseldorf piano experimentalist Volker Bertelman, all of it appearing on vinyl for the first time on two discs with gatefold sleeve and 12" x 12" insert featuring an explanatory essay overview from the label's David Howell. Treated piano is something best absorbed in a live environment, watching the physical treatment of the instrument alongside the music, but Hauschka's debut has a twitchily compulsive quality that's engaging.
DJ Vadim Dubcatcher 2: Wicked My Yout (Soulbeats): Previewed on theartsdesk on Vinyl a month or two back, the perennial electronic explorer continues his odyssey into dub, mashing the classic style into thoroughly 21st Century beats and grime, featuring a veritable who's who of vocalists, ranging from Max Romeo, Earl Sixteen and General Levy to Metropolis and Jman. Arriving on double discs in sturdy, colourful and entertaining gatefold superhero packaging, it's a jolly, contagious party of an album.
Skadedyr Culturen (Hubro): We can rely on Hubro Records for Scandinavian jazz oddness. They seldom fail and sometimes they excel. On this occasion, they present a 12-piece Oslo collective, who go in for a considered orchestral style that ranges from straight romantic strings to avant-oompah looning. The accordion is never far away, giving everything a folky undercurrent. Full of twists and turns and general zestiness, but possibly more fun live than on record.
Bruce Foxton Smash the Clock (Basstone): Really it's by ex-Jam bassist Bruce Foxton and his partner in From The Jam, Russell Hastings. The pair make a fine Pledge-assisted go at reanimating the spirit of "That's Entertainment"/"Town Called Malice"-era Jam, assisted by Paul Weller himself, as well as Wilko Johnson. The audience for this may all be ageing mods – and the singing is often the spit of Weller's, right down to the smallest vocal ticks – but Smash The Clock is often surprisingly spirited, catchy and likeable. Writes an aging Jam fan.
Clint Mansell featuring Kronos Quartet Requiem For A Dream OST (Nonesuch): Requiem for a Dream is a great drug flick and, following his low budget debut, Pi, it was also the film that consolidated Darren Aronovsky's ongoing career as a director. At his side on the ride was Clint Mansell, at the time – 2000 - only recently departed from grebo rockers Pop Will Eat Itself. Like his buddy Trent Reznor, Mansell was able to whittle down a dark, melodic sensibility to its minimal essence. With assistance from the venerable experimental string section Kronos Quartet, he musters four sides of tense, precise moods, arriving in chunky gatefold packaging with an honest, interesting essay by Mansell about his experience of the process.
Iamthemorning Lighthouse (KScope): Vinyl and prog go together, don't they? Iamthemorning are a "chamber prog" duo from Russia, here assisted by members of another modern prog institution, Porcupine Tree. That the pair got together at St Petersburg Conservatory, alma mater of Tchaikovsky, Prokofiev and Shostakovich, comes as no surprise, for their third album has a classical sweep to it, boosted by the ambitious, occasionally operatic vocals of frontwoman Marjana Semkina. Not my bag but less up itself than prog used to be. Like a dinner party guest who knows they're clever and keeps showing it off, but on single vinyl with lyric inner sleeve.
Erasure Wild! + Chorus + I Say I Say I Say (Mute/BMG): Following on from their earlier albums, reviewed on theartsdesk on Vinyl 15, come the next three UK chart-toppers, from 1989, 1991 and 1994, respectively. Vince Clarke is inarguably a kingpin of synth-pop catchiness and, once again, many of these songs, particularly on Chorus, stand up in 2016. Andy Bell's lyrics are casually constructed and sometimes amusing and, while these three don't especially speak to me, they're full of juice and bounce, well-mastered. On single vinyl with picture inner sleeves.
Tim Hecker Love Streams (4AD): theartsdesk on Vinyl receives a disproportionate amount of vinyl from the avant-classical-meets-electronic quarter. I have no complaints about. Out there on abridgements between two serious-faced worlds, where lonesome experimentalists push the boundaries, there's always intrigue to be found. Tim Hecker's decade-and-a-half career has mostly been spent there and his latest album, loosely based on work by 15th century Franco-Flemish master-composer Josquin des Prez, arriving on double gatefold vinyl, and partly assisted by Icelandic composer Johann Johannsson and The Icelandic Choir Ensemble, it is an extended work that's both majestic and twitched into fuzzed out psychedelic regions.
Nigel Thomas Travelling Man (Nigel Thomas): I don't know. I realise self-releasing stuff is now the norm but you could at least make up a record label name. It shows initiative and disguises the lack of A&R process. And calling everything Nigel Thomas rather than, say, Dementia Lax & the Z-Tones, show a shortfall in pizzazz. And the cover art? Jaysus. Then again, Thomas, who used to be in indie act The Foxes, can write a meaty tune. The songs have guitar pop legs but the general presentation sucks.
Jozef Van Wissem When Shall This Bright Day Begin (Consouling Sounds): After reading the press release, all about how Dutch composer Jozef Van Wissem, a pal and collaborator of filmmaker Jim Jarmusch, has reinvented the lute, I couldn't wait to find out more. Diving into his new album, however, which includes a couple of collaborations with gothic singer Zola Jesus, the sound of the lute, despite Van Wissem's concerted efforts to take it towards serialist modernism, remained resolutely plunky and un-reinvented.
Nicholas Krgovich The Hills (Tin Angel): Dirty Projectors' Vancouver pal Nicholas Krgovich says his new album is a fantasy of Los Angeles, from media and sunshine memory rather than life. Created in league with Black Mountain's Colin Stewart, it's an offbeat, electro-alternative jazz-funk endeavour that varies in tone from J Dilla-ish jumpiness to Brainfeeder-ish warped grooves to a soul feel that's almost akin to D'Angelo in places. It's a concept album that sometimes takes flight and offers an original slant on both its subject matter and chosen style.
The Heavy Hurt & the Merciless (Counter): You have to admire the persistence of the person at Ninja Tune's guitar-led sub-label Counter who keeps on with The Heavy. Four albums in and a career lasting a decade, the tight, funk-rockin' outfit still show no sign of getting anywhere but Counter keep hammering away with them. I respect that. Constancy! The music biz needs more of it. That's how Mute made multi-millions when Moby finally made Play after a dry spell of at least five years. That said, The Heavy may be tight, but I can't yet hear a hit on this strikingly packaged single vinyl.
Hi-Fi Sean Truck + Atomium + Ultratheque (Plastique): Hifi Sean is Sean Dickson, once of indie-then-baggy Scottish band The Soup Dragons. As a taster for his forthcoming album he releases three 12" collaborative singles that vary widely in style and quality. Avoid "Truck" which features a hammy voice-over from B52 Fred Schneider. It's a grating attempt at a whacky party cut. "Ultratheque", featuring Soft Cell/The Grid producer Dave Ball is a club pulser best consumed in its driving Dave Ball & Skull Bandits Remix. Best of the lot is the Bootsy Collins-boosted electro squelch of "Atomium" which is a whole load of funkin' fun. Like the man says, "Warp speed, baby!"
Frightened Rabbit Painting of a Panic Attack (Atlantic): Produced by Aaron Dressner of The National, the fifth album from Scottish indie band Frightened Rabbit comes on single vinyl in a sleeve bearing a painting vaguely redolent of the excellent Shaun Tan. Other than that… indie rock, innit, bit moany, bit epic, nothing to get teeth into.
We welcome any and all vinyl for review. Please hit thomash.green@theartsdesk.com for a postal address.
This is pop music. It would be great – albeit unlikely, given the climate – if it was widely embraced as such
Share this article