theartsdesk on Vinyl: Volume 15 - Saxon, Bernard Herrmann and much more |

reviews, news & interviews
theartsdesk on Vinyl: Volume 15 - Saxon, Bernard Herrmann and much more
theartsdesk on Vinyl: Volume 15 - Saxon, Bernard Herrmann and much more
New releases reviewed, from electro-pop to jazz-funk to heavy metal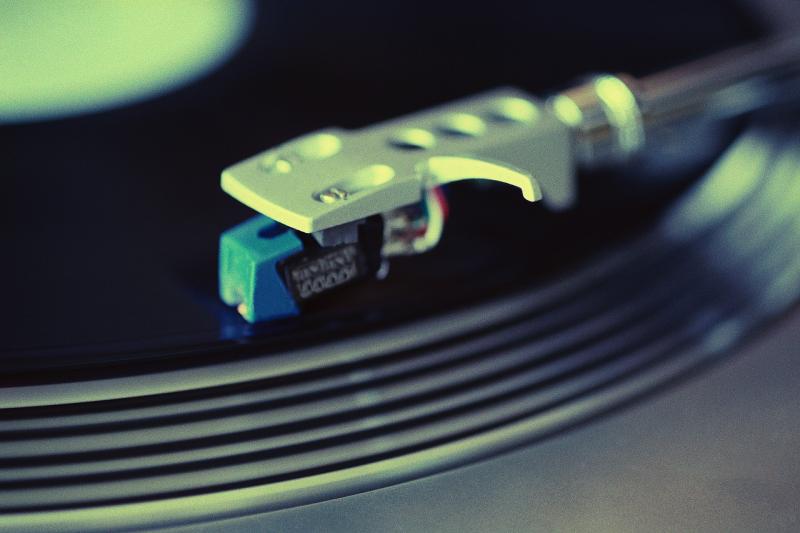 Giving it the needle
Vinyl now accounts for almost 6% of the money made from music distribution, more than is accrued through free ad-backed streaming services. In the US last year vinyl sales rose to $416 million. Clearly these sort of figures are no threat to the likes of Spotify but then, there is no need for them to be. The fact is that vinyl is re-established as a boutique format and, culturally, its desirability is reaching a peak. Dismiss this as trendiness at your peril.
Whatever buyers' motivations for buying vinyl and digging their record players out of the attic, it benefits all vinyl lovers, from labels putting together exciting packages to club DJs seeking out underground 12"s. One beneficiary is
theartsdesk on Vinyl
as you can see below, where a feast of reviews for 38 current releases bubble with vinyl's variety and potency.
Fumaça Preta Impuros Fanáticos (Soundway)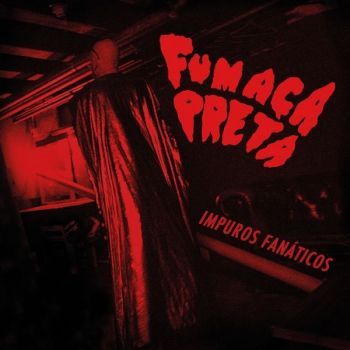 It's such a joyful, fantastic thing to find truly original music. It's not a common experience either. But Fumaça Preta, a trio led by Portuguese-Venezuelan singing drummer Alex Figueira, are completely out there, unhinged but brilliantly approachable, a treasure, and this is likely one of the releases of the year. It's their second album and is a compulsive stew of Afro-Latin percussion with fuzz-punk guitars, amphetamine energy, groove, occasional metal riffs, all run through with analogue electronics and a dose of psychedelia. The lyrics are shouted, shrieked and sung in Portuguese but it makes no odds, you can't help but be hauled in. The inner sleeve has translations, which include the brilliant line "Stick your selfie stick in the infinite hole of your idiosyncrasy." The nearest likeness I can think of is Swedish tribal-psychedelic sorts Goat, but Fumaça Preta cast their musical net wider, they're far funkier, and they write better songs. This is essential listening.
Bernard Herrmann Twisted Nerve OST (Stylotone)
Quentin Tarantino, disinterred the whistled theme to Roy Boulting's 1968 post-Psycho thriller Twisted Nerve for use in Kill Bill and Death Proof. It has since spread like a virus, cropping up on TV ads, programmes, films and ringtones. It sounds like something Ennio Morricone might have created for one of Sergio Leone's spaghetti westerns, but is in fact by Bernard Herrmann, one of Hollywood's greatest film composers whose work with Orson Welles (Citizen Kane), Alfred Hitchcock (Vertigo, Psycho) and Martin Scorcese (Taxi Driver) is both classic and seminal. The music is a lost gem – this is the soundtrack's first ever release – taking that whistle motif and manoeuvring it everywhere from orchestral swells to jazz strip club shuffles. Stylotone is a new label devoted to representing film music in opulent boutique releases. This one is supposedly on "blood-spattered" vinyl – although it looks more like a Damien Hirst spin-painting in pink on a transparent background – and comes with a large film poster, a CD, and a 7" single containing a "Pop Version" and two jazz versions.
Conrad Keely Original Machines (Superball)
Against the odds, and despite weirdly unpleasant cover art and fonts, the lead singer of Texan alt-rockers …And You Will Know Us By The Trail of Dead has turned out a gripping, varied, and very likeable double album. Filled with songs that stick in the memory, in a brown Seventies hippy-looking gatefold sleeve, featuring Lord of the Rings-style fantasy art, it veers stylistically between Julian Cope, Soundgarden, John Lennon, Seventies UK punk, Primal Scream, Neil Young and more. Recorded in Montreal, but written in Keely's new home, Cambodia, it's a rock album but has an organic looseness about it, emanating an interest in ideas. The lyrics are occasionally passable rather than brilliant, but all of them work well in their context. Original Machines is an album that has the potential to keep cropping up.
Various Kev Beadle Presents the Best of Inner City Records (BBE)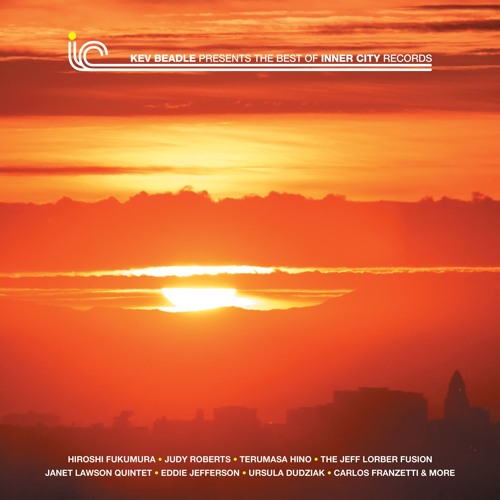 The late Seventies/early Eighties New York jazz-funk label receives a two disc gatefold compilation, cherry-picked by soul boy lifer and eternal Southport Weekender resident DJ Kev Beadle. This isn't the horrible Eighties R&B football casual seduction music that haunted my youth, this is about sunshine brass and rhythm sections ripe for hip hop sampling. Certainly there are moments when polite, virtuoso guitar solos get a bit Home Counties hi-fi buff but, for the most part, this is a collection that reverberates with positive, dancing energy, bubbling up through cuts such as the late beatnik scat-man Eddie Jefferson's "Jeannine", the ebullient Japanese trombone'n'sax duo Hiroshi Fukumura & Sadao Watanabe's "Hunt Up Wind" and the preposterous easy keys assault of Kellis Ethridge's "Quickie Nirvana". Connoisseurs of both jazz and what they used to call "rare groove" should check it out.
Saxon Eagles and Dragons Boxset (Demon)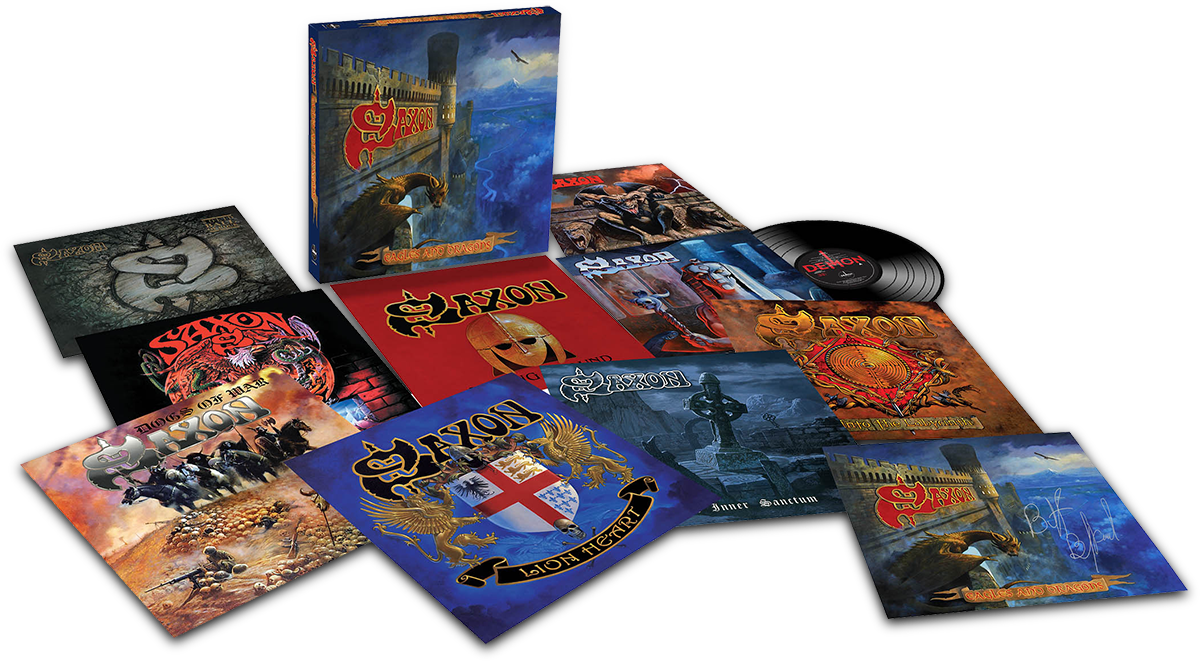 As the Seventies turned into the Eighties, Saxon, led by the luxuriantly coiffured "Biff" Byford, were one of the chart-bound success stories of the so-called "New Wave of British Heavy Metal". There was, eventually, something very Spinal Tap about the juxtaposition of their Denim and Leather posturing, and their down-to-earth Yorkshire personae. Their longevity has rendered this affable. They now appear a raucous Saturday night bar band, with a tendency to use the word "rock" in the title of every second song. Eagles and Dragons, featuring sword'n'sorcery cover art by their longterm visual collaborator Paul Gregory, collects the nine albums they made between 1991 and 2009, a period when UK chart success was behind them but their mainland and eastern European fanbase was still strong (as it remains today). In 1991 Saxon were licking their wounds after a failed attempt to crack the States with a lighter hair metal direction, but Solid Ball of Rock returns to their energetically goofy original sound. It's a catchy bundle of riffin' kicks (including an instrumental entitled "Bavarian Beaver"). Over the next few albums they veered into tougher, more Iron Maiden-ish territory, and range wildly in quality and confidence. If these were the band's wilderness years, the boxset ends with Inner Sanctum and Into the Labyrinth. The former is a carefully produced return-to-form that saw the band's popular renaissance, which is ongoing today. Each album comes with picture/lyric inner sleeve. Really, of course, this one's only for true Saxon fanatics – who else would buy it? – but for them, it's a rare treat.
Unloved Guilty of Love (Unloved) + Diminished Men Vision in Crime (Abduction)
Northern Irish DJ-producer David Holmes, like his English counterpart Andrew Weatherall, quickly outgrew regular club culture. He always had a thing for film music and, after hooking up with director Steve Soderbergh in the late Nineties he moved into that world. Unloved is his latest project, created in Los Angeles with regular T-Bone Burnett soundtrack sidesman Keefus Ciancia and vocalist Jade Vincent, as well as a supporting cast including heavyweights such as the MC5's Wayne Kramer and session legend Jim Keltner, a drummer who has worked with Dylan, various Beatles, Neil Young, etc. Arriving on double gatefold vinyl with picture inner sleeves and a large colour poster, produced with depth and clarity, Guilty of Love is echo chamber trash movie retro-pop, as if an early Sixties girl band has been produced by Death in Vegas, with a hint of Glasvegas's polish. It is rich and intriguing although, eventually, more considered than dynamic. Diminished Men, meanwhile, reside somewhere in a none-more-underground music category, their records creeping out of Seattle like grist-encrusted missives from a shadowed, cinematic netherworld. A decade-old trio, alumni of multiple obscure outfits (the only one I've heard of is Six Organs of Admittance), they push Nelson Riddle and Dwayne Eddy kitsch somewhere smeared, gloomy and messy, off-pitch and definitely dusk-shrouded, like the themes to your favourite Fifties flicks played by dead-eyed junkies behind bins in a city backstreet at 3.00 AM. With an added tint of Middle Eastern scaling, just for good measure. The latter album comes in plane green packaging with black'n'white photographic inner sleeve.
Dmitry Distant/Lectromagnetique Theosophist EP (Bass Agenda)
A new EP from the boundary-pushing Bass Agenda label, whose remit is exploring the tough outer darkness at the fringes of electro. This is the sort of material beloved of no nonsense techno DJ dons such as Dave Clarke and Billy Nasty, which is to say that what it lacks in elasticity and sexiness, it makes up for with moodiness and propulsion. Russian producer Dmitry Distant musters a more dancefloor sound on the A-side, with three tracks and a pared back remix from Sweden's Obergman, but it is the Ukrainian Lectromagnetique, on the flip, who hits the home runs. He gives us psyched out, acidic, space electro on "Orbiter", then gradually descends into a murky robot twilight with his other two tracks, "Ann" and "Not For Mankind". The press release says he lives not far from Chernobyl. Whether he does or not, his music has an appropriate air of desolation, isolation, abjection and of technology going wrong.
Guerilla Toss Eraser Stargazer (DFA)
The prolific Boston quintet Guerilla Toss fire out yet another mini-album on 45 RPM. They're fronted by Kassie Karson, whose punky whooping, shrieking and – on "Perfume" – whacked-out bird noises, lead a jagged, forward-propelled racket that's part No Wave clank'n'skrunk, part Slits-ish shout-along, but with just enough pop sensibility, like a raucous cousin to the sadly defunct New York band Friends. They also have a Lightning Bolt live'n'careless noise ethos somewhere in there. Probably best consumed live and sweaty but this single vinyl package, with printed inner sleeve and wild psyched cover, gets the adrenalin going.
Nash the Slash Children of the Night (Artofact)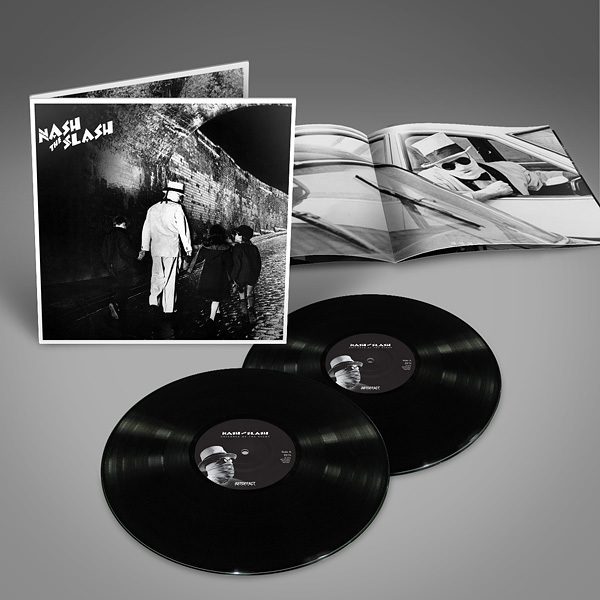 Re-release of a 1981 album by one of popular music's odder misfits. Canadian electric violinist Nash the Slash hailed from the Seventies prog-rock era but came nearest to crossing over when he was discovered by Gary Numan, at the peak of his global fame. Numan talked him up and offered him tour support slots, but largescale success evaded the Slash, who would perform wrapped in bandages, looking like HG Wells' Invisible Man. The music on Children of the Night is a magnificently bizarre concoction, a bunch of showy instrumentals, including covers of surf classic "Dead Man's Curve" and the Stones' "19th Nervous Breakdown", but all laid over a driving, clattering electronic backing that's midway between Soft Cell and Jaki Liebezeit Motorik pulsing. The result is dense, forceful and psychedelic. Arrives on gatefold sleeve with a disc of extras, including live and alternate versions, and a 12" x 12" black'n'white photo booklet. And a deeply sinister cover!
The Replacements The Sire Years Boxset (Rhino)
This collection, four vinyl records in a boxset with colour inner sleeves, charts the notoriously wilful American rocker-punks final four albums, made between 1985 and 1990. There is something about self-sabotaging bands that's hugely appealing – and very punk. They do the opposite of selling out, purposefully spiking their chances of commercial success by being awkward, by not playing the game. In the case of the The Replacements, one of the ultimate examples of this tendency, their whole career was exacerbated by the epic consumption of drink and drugs. Their 1987 album, Pleased To Meet Me, was, to all intents and purposes, their final one as the group they'd always been. Along with Tim, its predecessor, it shows their full range and even, on "The Ledge", stylistically anticipates Nevermind. Then again, Nirvana and, indeed, a multitude of alternative US rock acts, owe The Replacements a debt. Even on their final, flawed pair of over-produced albums, Don't Tell a Soul and All Shook Down, there are still signs of life. If rock bands should ideally be a glorious mess, then The Replacements were an ideal rock band.
Strategy Information Pollution (Further) + Nuel Hyperboreal (Further) + Decimus Decimus 7 (Further)
I often wonder who listens to this sort of stuff. Here's how the stickers on the labels describe the music: "Dispatch & Shortwave radio channels manipulated on reel-to-reel tape into probability derived static ambience" (Strategy), "Ambiguous landscapes filtered through vaporous tones, frigid atmospheres & dark abyssal beauty" (Nuel) and "Immersive, subverted, alternative reality chthonic chaos carved directly into the subconscious" (Decimus). I am not sure I can do better than that. These are exercises in tones, scratchy ambience and 21st Century Musique Concrete. The late British BBC DJ legend John Peel used to say that, while he sometimes wasn't sure he liked some of the music he played, he knew it was fascinating and different. This is the case with Seattle's Further Records, who recently moved on from making a bloggy name for themselves as a successful cassette-only imprint. All three 12"s, in our more favoured retro format, have, grainy, cardboard inner sleeves and artwork that matches their enigmatic, oddball soundscaping. Ambience for the post-machine age.
Årabrot The Gospel (Fysisk Format)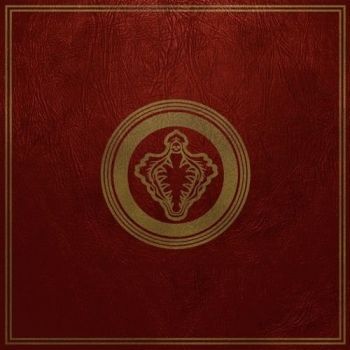 Before a note of music is heard, this release makes a dramatic impression, as it arrives in a red, simulation leather-bound gatefold, looking like an antiquarian book. Årabrot, once a band, is now the project of Norwegian alt-metaller and dissonance-seeker Kjetil Nernes, and his latest album is a response to suffering from throat cancer, from which he's now recovered. Sample lyrics: "It's the darkest day of the year/It won't get much darker than this"). It's fighting music with a nihilist edge, more punk than metal, somewhere between Killing Joke and S.W.A.N.S. in sound and apocalyptic tone. It's bleak and antagonistic but the song craft is there too. The Gospel comes with a large black'n'white fold-out poster of Nernes brandishing a knife, sat in front of a piano with a skull and bones perched on top, and a signed postcard of the same, as well as a 12" x 12" lyric sheet.
ALSO WORTHY OF MENTION
Vessels Dilate (Different): One of the best albums of last year, as reviewed by theartsdesk on Vinyl, receives a repackaging that includes two bonus cuts; the skittish, euphoric rising electronica of "4AM" and FaltyDL's remix of the same. If you enjoy dance music that's come from somewhere considered and musical but still rich in ecstatic spirit, as it were, then Dilate is an essential purchase.
Mexrissey No Manchester (Cooking Vinyl): A piece of summery hokum that will come into its own in festival season. On white vinyl spattered with pink and green, like a 3D comic, Mexrissey are a Mexican band doing Morrissey covers. Yes, that simple. They do them with amusing cheerful panache, although the album is a really an EP padded out with a second side of concert versions of the same songs. I have a soft spot for "First of the Gang to Die" and their punked-up fiesta version is a treat.
Parquet Courts Human Performance (Rough Trade): The fifth album in as many years from a lyrically thoughtful New York indie four-piece. For the most part they sound like Bryan Ferry fronting the Velvet Underground, fused with a pinch of Jonathan Richman & the Modern Lovers and an occasional seasoning of the theme from Rawhide. The comparisons are retro but, then again, this music, while usually enjoyable, could have been made in 1978. Single disc on gatefold sleeve with an attached centrepiece lyric booklet, illustrated in David Shrigley-esque fashion by singer Andrew Savage.
Daze Maxim Rising/Falling (Hello? Repeat): German-Polish DJ-producer Marcus Manowski reappears with his first album in 15 years, a triple-pack of clearly-mastered vinyl in plain black inner sleeves. There are hints of jazz and organic feeling, and very minimal contributions from bass and trumpet, but really this is pulsing deep techno-house electronica that's sheer and serious, heading into the realm of DJ tools.
Nisennenmondai #N/A (On-U Sound): Female Japanese trio who major in stark machine music using guitar, drums and bass, given the Adrian Sherwood treatment over four sides of vinyl in gatefold sleeve. The idea of the On-U maestro boosting zealous, Far Eastern organic techno had me reaching for this album first but it's actually not that inspiring as home listening. Minimalism is a hard one to get right. There are moments – but not enough of them – in these percussive grooves. I'd bet money they're astonishing in concert.
CFCF On Vacation (Intyernational Feel): An album of very modern easy listening that is lusciously committed to vinyl. Its creator, Montreal electronic wizard and multi-instrumentalist Michael Silver musters eight thoughtful tracks that veer from new age whooshing to chamber ensemble to Parisian café music, all of it basking in delicious, warm production.
The Hanging Stars Over The Silvery Lake (The Great Pop Supplement/Crimson Crow): This is one you don't necessarily need on vinyl – although the vinyl is a lip-smacking shade of navy blue. It's an album we can sneak in because it's worth covering. London band The Hanging Stars recorded Over The Silvery Lake in Los Angeles and it has something of The Byrds' Sweetheart of the Rodeo about it, and also Heavenly Records' home-grown groundbreakers The Rockingbirds. Which is to say this is beautifully executed, twinkling country-rock rendered with a sprightly lightness of touch and songwriting you can melt into.
Pete Aves See How (Pete Aves): Sixth solo album from the guitarist in the High Llamas is notable for a sweet, easy-listening boogie version of Pharrell's "Happy" and a host of charming, low key, chatty, folk-ish numbers that bear occasional comparison with Lee Hazlewood (who Aves worked with). On single vinyl, it emanates an air of done-for-the-love-of-it satisfaction.
Bombus Repeat Until Death (Century Media): Already reviewed elsewhere in full – by me! – but I couldn't resist another opportunity to plug this year-so-far's outstanding, if cartoon-ish, heavy rock behemoth, riding out of Sweden with BIG GUITARS and mastered to vinyl with suitably ballsy aplomb.
Steve Wilson 4 ½ (KScope): Porcupine Tree's modern prog success story Steve Wilson follows his UK Top 20 album Hand. Cannot. Erase. with a holding position mini-album of off-cuts and extras. The truth is that, while I abhor prog, Wilson has a feisty way with a tune, and avoids wanky time signatures and fret-strangling guitar narcissism. There are some horrible bland MOR moments but, at its best, 4 ½ is more like Ozric Tentacles over-produced by a jazz buff than, say, Marillion. Single vinyl with an inner sleeve featuring a shot by acclaimed Danish photographer Lasse Hoile.
Colin Stetson Sorrow: A Reimagining of Gorecki's Third Symphony (Kartel): In which, over two sides of gatefold vinyl, Arcade Fire saxophonist Colin Stetson recreates, in a style akin to Canadian orchestral noiseniks God Speed You! Black Emperor, the Polish composer Henryk Gorecki's hugely successful three movement 1977 work devoted to parental loss. There is a self-absorbed denseness to the sound that overpowers in a way I don't find especially conducive.
Lord Funk Global Warming (Bear Funk): Parisian DJ-producer Dalmasso Romain winds the sonic clock back 35 years to a time when funk was starting to embrace digital music. As a listening experience it's as much a cleverly crafted pastiche as it is enjoyable in its own right. Comes on single vinyl in a kitsch Photoshoppy sleeve.
Luke Elliot Dressed for the Occasion (Name Music): Arriving on gatefold single vinyl in a black'n'white sleeve that features the singer in louche, open-collared Nick Cave-meets-Frank Sinatra mode, Dressed for the Occasion is one to file between Richard Hawley and Lee Hazlewood, but with a side order of more mainstream singer-songwriters such as Tom Petty. The dryer songs are a treat, though.
Souls I Wait For You (One Two Many): Anyone wishing there were some juicy offcuts from Moby's 1999 multi-million-seller Play should simply pick up this 10" single. David Gledhill, who used to be part of Matt Abbott's indie-poetic outfit Skint & Demoralized, takes a submerged vocal from the famous Alan Lomax acapella blues field recordings of the early 20th Century, and turns it into shimmering orchestrated trip hop.
Apollonia Tour Á Tour (Remixes) (Apollonia): This album remix package – from the hot-right-now-in-Ibiza Parisian DJ trio of Shonky, Dan Ghenacia and Dyed Soundorom – is a good argument against multiple remix packages, but is partly saved by input from the Martinez Brothers and Google-unfriendly German DJ-producer, Edward. Where most of the selection is plodding, passable but strictly E'd-up-zoned-out dancefloor fare, the Martinez Brothers' "Leap Frog Mix" of "El Senor Vador" is a faster, more dynamic electro-tinted outing and the Edward mix of "Haight Street" is twinkly electronica that has spacey fringes. These however, take up only one side of the four, the rest being reworks by Jovonn Berlin, Hold Youth, Mike Shannon and Terence :Terry.
Tanita Tikarim Closer To The People (EAR Music/Edel): I used to dislike Tanita Tikarim when she first popped up back in 1988, selling millions, little guessing we'd one day be swamped by a deluge of singer-songwriters who were whinier, more solipsistic and lyrically pallid. Still biggish in Germany, her latest outing sounds varied and rich, jazzy and playful, drawing on a multitude of influences, especially when compared to the likes of James Bay. Of course, it's also completely BBC Radio 2.
Shearwater Jet Plane and Oxbow (Sub Pop): The press release says this is a "career-defining album – the leap forward those of us who've been watching the band for years have always believed they would make." It would be pleasing to think the ninth album from a unit that started as a spin-off from Texan indie act Okkervil River may suddenly gain recognition. They've certainly transformed into an epic electro-pop act, like a less bombastic Bastille with Eighties synth whizz Howard Jones on vocals. It's not my thing, but arriving on gatefold double vinyl with picture inner sleeves, it's undoubtedly catchy.
Kindimmer Occhiolism EP (Poker Flat): This one's vinyl-only from Steve Bug's hardy perennial German tech-house label. It's by Greek producer Thanasis Voulgaris and is elegant but a little too subtle. The highlight is the delicious skittering production on "Your Name of Choice" but this four-tracker is really about smooth, late night, head-nod shuffling. DJ fare.
Matt Corby Telluric (Atlantic): An Australian answer to Hosier by way of Jamie Woon. Which is to say it's accessible, gospel-inflected, electronically-enhanced folk-rock. Comes on single vinyl with a lyric inner sleeve. Given he has boyish good looks that give Bieber a good run for his money, he's taken a more musical route than he might have. The results, on his debut album, sound the very definition of teen-adult crossover appeal, if too slick for these ears.
Liima ii (4AD): Like a poppier Thomas Brinkmann, or a less pleading Moderat, Finnish band Liima are doing something original that takes a moment to assimilate. It's at its best when the singer is channelling Jarvis Cocker rather than Jack Garratt but even when he's doing the falsetto-leaping of the latter, the strangely compulsive stew of bleeps and percussion behind stands up. Weirdly, ii also recalls Bowie's final album. It comes on single vinyl in lurid fluorescent green, and is in a picture inner sleeve.
Cullen Omori New Misery (Sub Pop): Since the demise of Anglophile US indie band Smith Westerns a couple of years back, floppy-haired, doe-eyed singer Cullen Omori was likely to be the man who'd reappear. His solo debut has tunes, polished, melodic sumptuousness, and the Bowie-sucks-helium vocals of The Sleepy Jackson.
Eera White Water EP (House Arrest): Norwegian singer Eera, pops out of the murky sonic ether on transparent vinyl, riding a bass guitar rumble-riff and a tiss-tissing high hat, offering up a decent, haunted variation on that whole Birdy/Aurora thing, Kate Bushing it up for Coldplay/Muse camp followers. A bitchy description for a not unpleasant piece of music, but there's too much of this stuff about.
Holy Esque At Hope's Ravine (Beyond the Frequency/Believe): This lot are going to be massive. It's too clanging stadium epic for me but they have the songs, the sense of large-scale longing, and singer Pat Hynes' Placebo-meets-Jello Biafra voice even adds some originality to the concoction. Old Goths will note that the sleeve looks like a Bauhaus album.

We welcome any and all vinyl for review. Please hit thomash.green@theartsdesk.com for a postal address.
It's such a joyful, fantastic thing to find truly original music. It's not a common experience either
Share this article