theartsdesk on Vinyl: Volume 18 - Star Wars, Plaid, Air, Fog, 18+ and more |

reviews, news & interviews
theartsdesk on Vinyl: Volume 18 - Star Wars, Plaid, Air, Fog, 18+ and more
theartsdesk on Vinyl: Volume 18 - Star Wars, Plaid, Air, Fog, 18+ and more
From alt-pop to doom metal to Haitian party tunes, all musical life is here
The tempting gleam of new music cut to plastic
For new, independent artists, access to putting music on vinyl can seem daunting, especially to those who've grown up in the era of virtual music. There are schemes out there to counter this, notably the VF Selects programme, wherein the self-explanatory Vinyl Factory, together with FACT online magazine and the crowd-funding site Born.com, offer an opportunity. Between these organizations, the weight of funding, production and promotion is carried.
Music is vetted, partly, by considering what chance it might have of selling, but, then, that's been the way of all art forever, so it's surely worth a go for those making music.
A portion of these releases will likely be assessed here in future months on theartsdesk on Vinyl, but for now, 43 new records are reviewed below. Unlike most reviews, this one is not niche or genre-centred. It's about discovering music that truly excites, so here are some of the hottest new records out there.
Let's Eat Grandma I, Gemini (Transgressive)
Full marks for the band name, full marks for the album's psyched, infantile cover art, full marks for including a set of picture stickers, and full marks for the single transparent purple vinyl in gatefold sleeve. Let's Eat Grandma are two 17-year-old girls from Norwich – Rosa Jewel Walton and Jenny Louise Hollingworth – but their music sounds like Japanese schoolgirl pop run smack bang into something weirder and more psychedelic, emanating a sense of the uncanny. It's all extremely odd and the vocals are so cutesy they're hard to take, coming on like Björk channelling a toddler. Sometimes I, Gemini takes the form of baroque pop, as on "Chimpanzees in Canopies", while at others it's as if electro-pop had wandered off into Alice in Wonderland. "Rapunzel" is a piano-led epic with a faint touch of Kate Bush about it, but perhaps the song that best sums things up is the catchy, demented "Eat Shitake Mushrooms", a heroically deranged anthem. All in all, it's precocious, hard to take, but also vibrant, compulsive and totally different.
John Williams Star Wars: The Force Awakens OST (Walt Disney/Lucasfilm)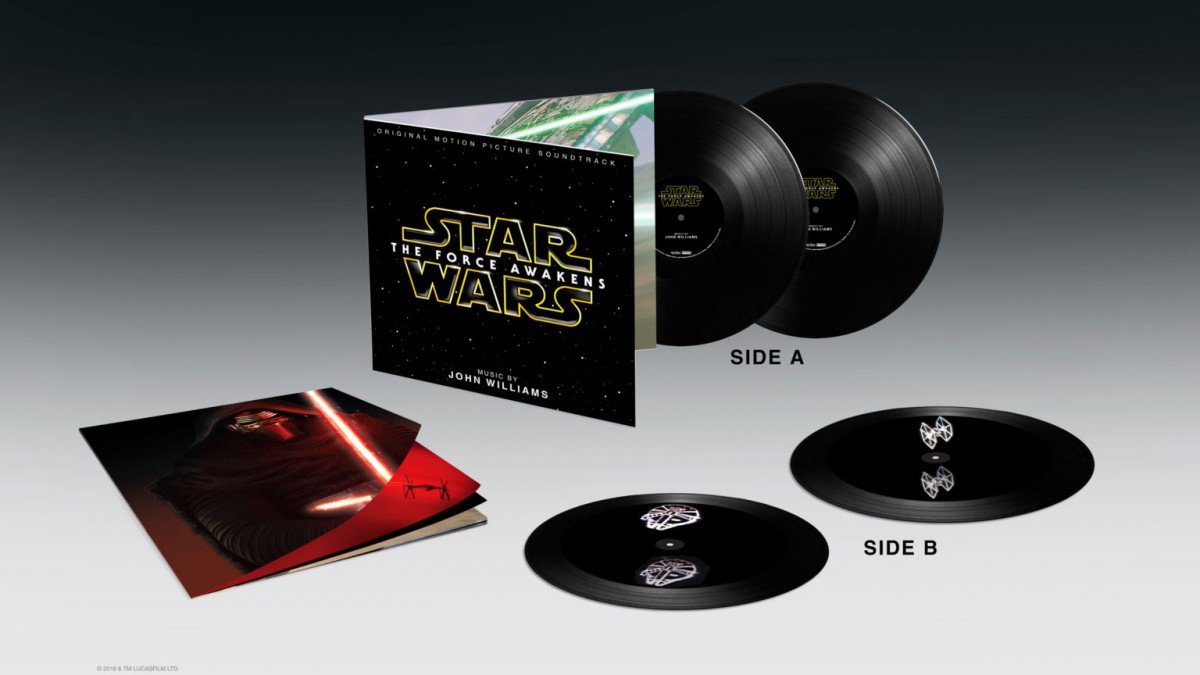 Whether you like it or not, John Williams' music for the Star Wars films is iconic and has a particularly brassy punchiness, interspersed with washes of lower key orchestration. Some fans may find it winds them off to intergalactic fantasies but, for me, apart from the sinister oomph of "The Imperial March" (not on this album), it's an essential part of the film experience rather than a standalone entity. The soundtrack album for JJ Abrams' recent revamp comes on double vinyl in gatefold with a colourful 12" x 12" 16-page booklet of stills from the film but really, this release is all about the holograms and these are extraordinary. On one side of each record around two-thirds of the surface space is covered in hazy circular scratches, as if someone's held sandpaper to it as it revolved. However, play the record in a darkened room (it doesn't have to be pitch but that'll give the best effect), then shine a torch at the record's surface and, like magic, the Millennium Falcon (disc 1) or a TIE Fighter (disc 2) appears, a floating vision constructed of finespun white lines above the record and reflected in it. I've never seen anything quite like it. It reaches to the awed child within, which, for the less cynical, continues to be what Star Wars is about.
FOG For Good (Totally Gross National Product)
On the front of this single vinyl album there's a sticker with a great quote from Alan Sparhawk of alt-indie trailblazers Low: "I'm worried that if more people hear FOG, they're going to realise that the rest of us are a bunch of hacks". It's a forthright, funny thing to say as there are many acts who've learnt tricks from Andrew Brody's groundbreaking FOG experiments a decade ago. In 2007, following four ahead-of-their-time albums that hailed from the alt-hop milieu of pioneers such as cLOUDEAD and Why?, FOG went on sabbatical. A couple of years back a Kickstarter campaign announced Brody was thinking of returning. The response was immediate and positive and the resultant album is as fascinating as anything he's done. It ranges from the title track's 21st-century balladry, an update on the narcotic honkytonk ambience of the Rolling Stones' "Wild Horses", to the warped machine hip hop blues of "Trying", and six more nuggets that treat folk-pop as a sonic adventure. Comes with 12" x 12" lyric sheet which shows FOG's Raymond Carver-esque poetry is a match for his production skills.
Plaid The Digging Remedy (Warp)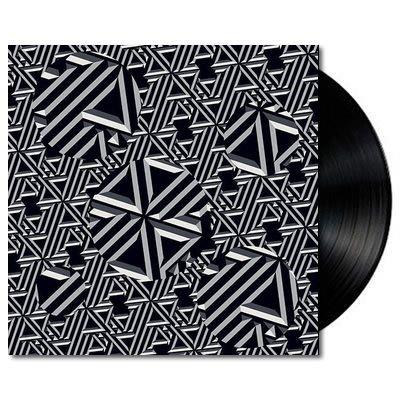 Plaid have been around forever, totemic artists representing what Warp Records stand for (which is obsessive record collecting and, more importantly, electronica that carves new shapes from the possibilities of contemporary technology). The new album from Andy Turner and Ed Handley is a beautifully forged thing, wherein, on numbers such as "Melifer" melodies glimmer off into the stratosphere, projected out of warm, bubbling sounds that seem almost edible. The attention to detail extends to the eye-friendly die-cut holes in the sleeve, creating mild optical thrills as the decorated inner sleeves are pulled out. The Digging Remedy gratifies, in equal portion, the appreciation of something new and the desire for loveliness. Excluding their two film soundtracks and the visual-led Greedy Baby art project with Bob Jaroc in 2006, this is Plaid's eighth album and it welcomes the listener into its myriad corridors without ever being musically complacent.
Various Tanbou Toujou Lou: Meringue, Kompa Kreyol, Vodou Jazz & Electric Folklore from Haiti 1960-1981 (Ostinato)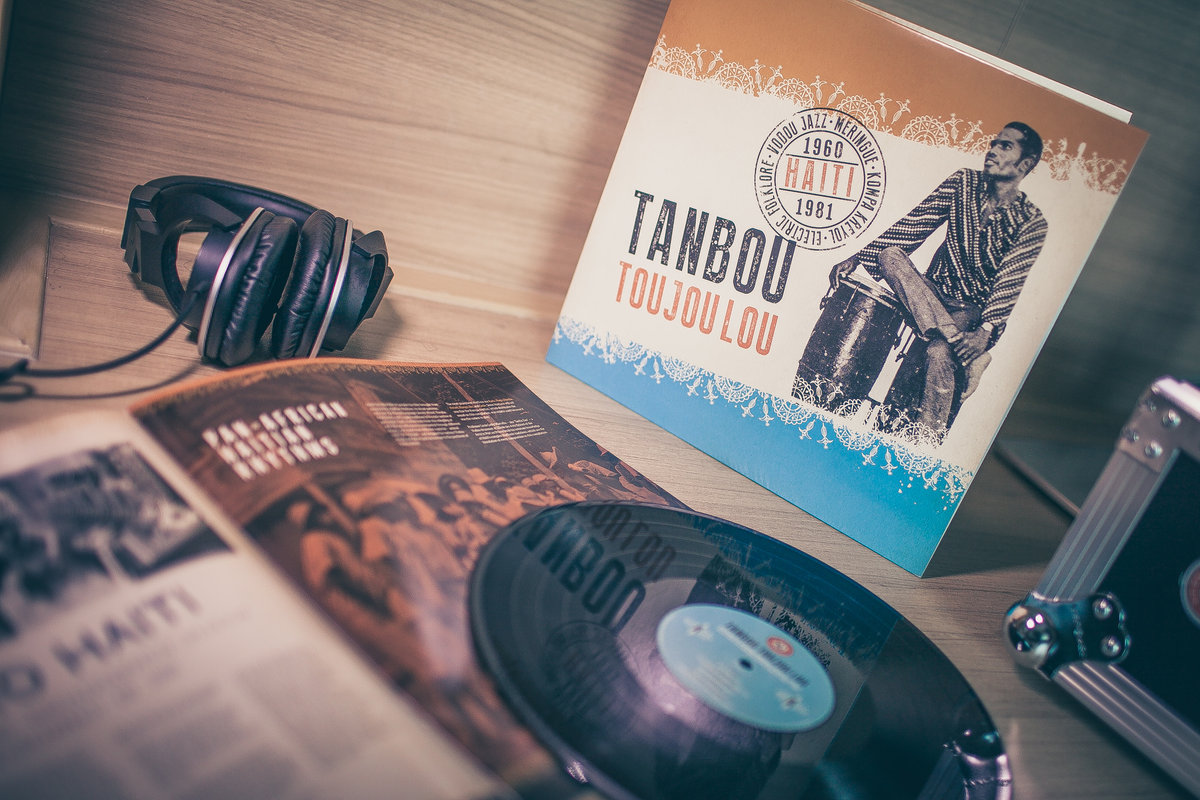 This two-disc gatefold collection is a true labour of love, as can be deduced from the well-designed, richly illustrated and informative 20-page 12" x 12" booklet that arrives with it. For many of the years covered by this compilation Haiti suffered horrific deprivations as a result of the dictator "Papa Doc" Duvalier, but this music is suffused with sparkling joyfulness, epitomized by Chanel 10's Cuban brass-flavoured call'n'response corker "Lola". Many of the sounds here coalesced via Haiti's relationship with New York and, to a smaller degree, Paris. For instance, the sophisticated sound of Ibo Combo was undoubtedly polished in the Big Apple, but wherever you drop the needle, from the organ-fused sound of Les Loups Noirs (also New York regulars) to the blatant easy listening showbiz of Tabou Combo's "Gislene", Tanbou Toujou Lou is a feast, for both connoisseurs and beginners.
Fujiya & Miyagi Seratonin Rushes EP (Impossible Objects of Desire)
This 12" single is very presumptuous as it arrives in a gatefold triple-pack to house the band's next three releases. Brighton electronic outfit Fujiya & Miyagi's output can sometimes be a little too studied, but the four songs on this EP are just delicious, every one, electro-pop gems that set them in a new light. The title track has the compulsive singing-about-ravin' energy of Hot Chip classic "Over and Over", "Freudian Slips" is a razor sharp skewering of solipsistic self-analysis with a catchy, perceptive chorus ("If you can't get over it or under it or through it, you got to move it"), "To The Last Beat of My Heart" is a sweetly whispered ballad, and "Magnesium Flares" is miniature tribute to Seventies synthesizer sounds. These four songs bode very well indeed. More, please.
Fjørd/Noiseferatu The Manifest/Radish EP (Antidot)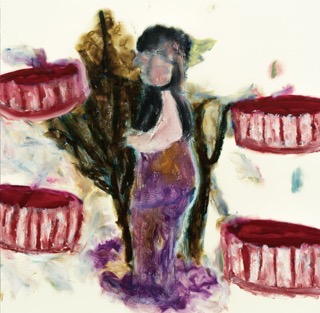 Comin' straight outta Worthing and all Hell follows with them, Fjørd and Noiseferatu are unashamed noiseniks, adherents to Luigi Russolo's sonic manifestos of the early-20th-century, machine-age malcontents mustering cacophony with aplomb on 12" single (and in Noiseferatu's case, not a little humour too). Fjørd's "The Manifest" is the key cut, a feisty hammering, as if the anti-music of Tokyo-based Brit Kenny Sanderson's Facialmess project had been reproduced with a better command of rhythm by late-Nineties dark drum & bass label No U-Turn. Noiseferatu, on the other hand, are masked South Coast performers famed for their ritualistic shows based around radishes – yes, you read that right. They give us a backwards-masking ceremonial, a slow-flowing pagan ritual washed in sullen, spooked soundscaping, vaguely akin to LA art-turbulents Pedestrian Deposit. Very limited edition and only available from antidotrecords@googlemail.com, it comes on single vinyl with a small packet of radish seeds and a T-shirt.
Air Twentyears (Parlophone)
Never understood why Air aren't more highly rated. Their studio albums are, with one exception (Pocket Symphonies) masterpieces, as is their work for film soundtracks and other projects, yet Air seem to be mostly dismissed – at least in the UK – as a Nineties thing, the band wot dun Moon Safari. This is doltish thinking but, then again, the concept of two quiet, upper-class Frenchmen making instrumental music was never likely to hold the media's lasting attention when there are blurred snapshots of Taylor Swift dancing with Tom Hiddleston to be wanked over. Here, for the first time, Air's career highs are collected together – "Sexy Boy", "La Femme D'Argent", "Kelly Watch The Stars", "Alpha Beta Gaga" and multiple other tunes favoured by TV montage sequence coordinators. In truth, the CD version, with a whole disc of rarities, is the one for fans, but this gatefold double vinyl set, replete with band photo poster, is a no-filler 16 track expedition into fluffing marshmallow Moog dreaminess, laced with seratonin-inducing melodies.
Seward Second Two: Chapter Home (Naim)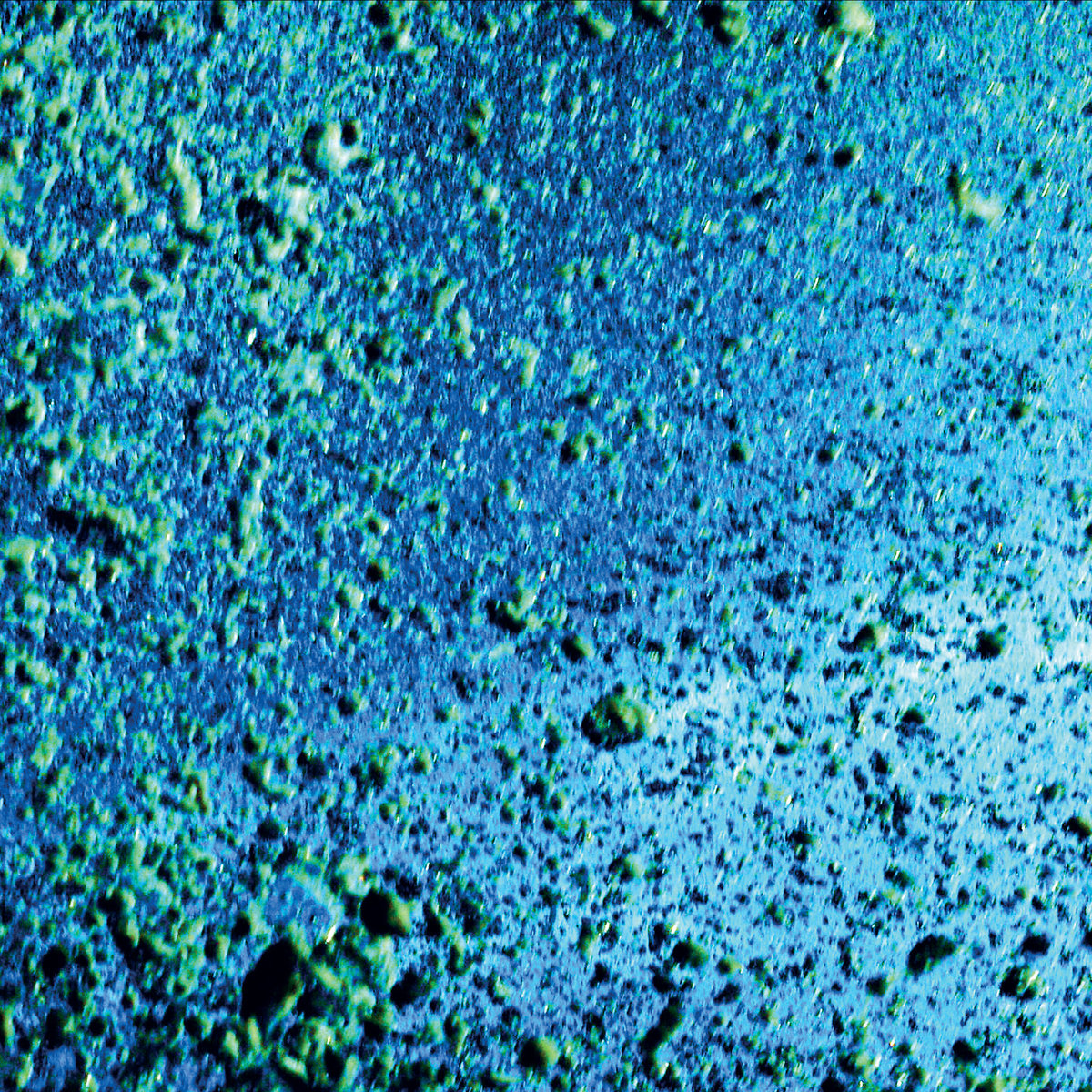 Barcelona band Seward explain themselves thus: "All the musicians in this band are from different scenes – theatre, experimental rock, poetry… Brazilian music… flamenco…". This accounts for the unexplainable concoction of their sound. Frontman Adriano Galante has a trilling falsetto squeak vaguely akin to Antony Hegarty, while around him a variety of household objects appear to be being used as percussion. On top of that a careful guitar plucks its way with cautious elegance and electronic bleeps squidge about. It's a fascinating soup. On tracks such as "Sweet Kick" there's almost a song sensibility, while the likes of "A Summer" drop guitar riffage into the mix. There are moments when Seward's third album recalls Radiohead at their most experimental but mostly it pushes further into arty strangeness. Comes on single white vinyl in gatefold with a 12" x 12" 12-page lyric/art booklet.
Badbadnotgood IV (Innovative Leisure)
Canadian jazz mavericks Badbadnotgood get back to business following last year's well-received collaborative album with Wu Tang MC Ghostface Killah. Their music is jazz in the loosest terms, and is more a calibrated soundtrack than a jamming session. It's often led by quirked out, precisely structured keyboard themes rather than improvisation. There are guest artists, ranging from hip hop MC Mick Jenkins to Arcade Fire saxophonist Colin Stetson, but perhaps the most effective is Future Islands singer Sam Herring, who drops his notorious vocal antics for the affectingly soulful "Time Moves On". DJ-producer Kaytranada is also on hand to push "Lavender" into spaced out electronica territory. Overall, IV, richly cut to double vinyl on gatefold, is a smart, ear-entertaining collection, not especially forceful but varied and full of good things to discover and rediscover.
18+ Collect (Houndstooth)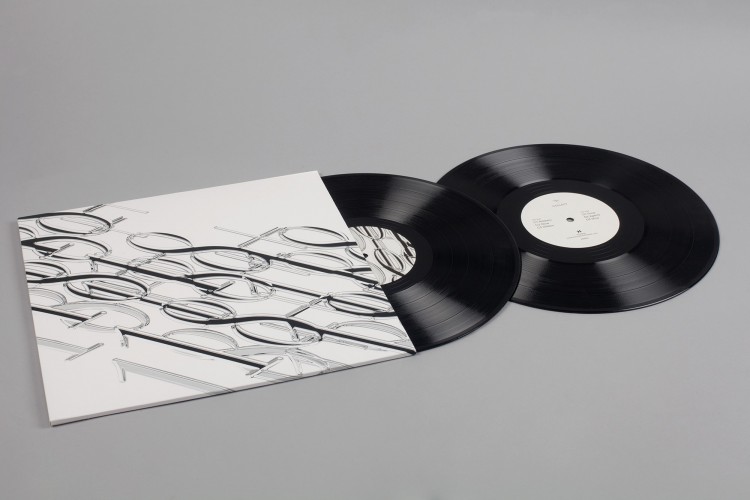 LA duo of Justin Swinburne and Samia Mirza 18+ appeared with a startling album of busted-up, twitchy trip hop songs about sex called Trust a couple of years back. It was a striking and singular album, dealing with its subject matter with head-on clarity and little romance. They return, now based respectively in Berlin and Honolulu, with an equally confident second album that certainly includes its fair share of bedroom action, but isn't quite so completely focused on the subject. There's a song called "Glow", a lo-fi, fuzzy thing whose greatness lies in its raw simplicity, but, for the most part, their music takes the bones of R&B, folds in a hefty seasoning of dubstep production snap, adds a sprinkling of MCing and male vocals to match Mirza'a singing, and ensures the lyrics are intriguing rather than generic. The mood tends towards the forlorn, in a good way, like a jaded, urban, post-trap Massive Attack, and the songwriting deserves a popular rather than cult audience.
Conduct Borderlands (Blue Mar Ten)
Drum & bass has fractured into multiple forms in recent years, with the likes of Rudimental and Chase & Status underpinning chart-pop with it, while others have taken it off into zones where it's become abstract art, angular and tricksy, and yet others, adhering to the music's junglist origins, simply create heavy cuts that will hold a rudeboy dancefloor. Conduct are a drum & bass duo based in London and Shropshire, and have a real musicality about them, recalling the likes of classical modernists such as Max Richter and Ludovico Einaudi, but they can also drop tear-outs when they fancy. Thus "Grand Panjandrum" may recall Brian Eno's beautiful 'An Ending (Ascent)' from his Apollo: Atmospheres and Soundtracks album, and the strings that open "Faux" sound luxuriously cinematic, but the beats are never far away and, when they arrive, they have weight and threat, especially the dark onslaught of "Divergence".
Idris Ackamaoor & the Pyramids We Be All Africans (Strut)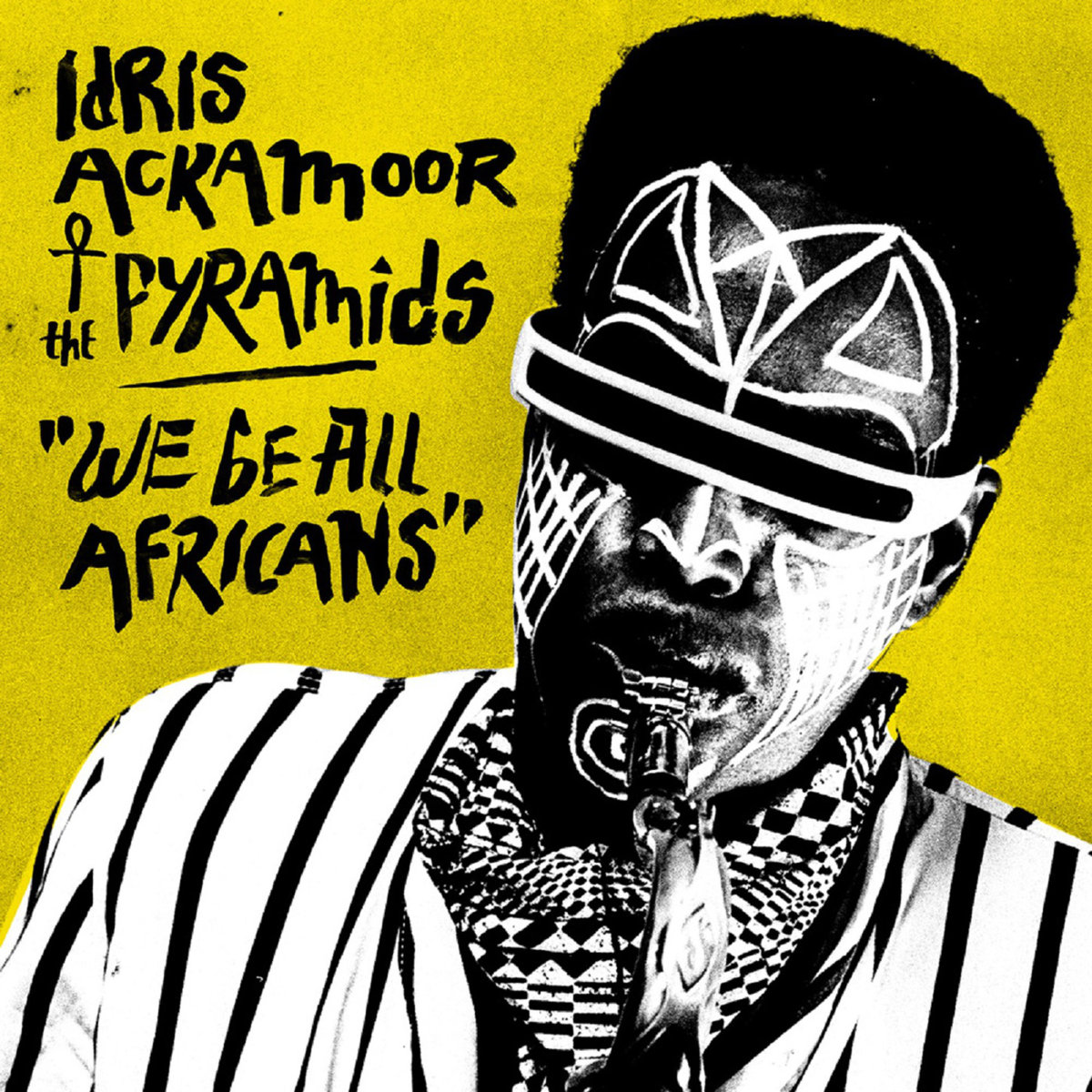 The Pyramids' cult output from the early 1970s falls, approximately, into the same bracket as Sun Ra, in that it's Afro-American cosmic jazz experimentation. Idris Ackamoor is a saxophonist from Chicago whose journeys around Europe and, most especially, Africa led to the creation of a musical collective that eventually wound down in 1977. They now return on single vinyl with 12" x 12" lyric/picture inner sleeve, and have not moved their sound on much. This is as good thing as, rather than embrace the cynicism of now, their new album, from its title onwards, has the blissed utopianism of a more spiritual era, whether floating off towards the stars on "Silent Days", with its idyllic "Walking in the galaxy, through the universe" mantra, or taking a more challenging route via the Albert Ayler-esque abstractions of "Traponga". I'd never heard of them before this fell through my letterbox, but it's good to have them back.
Various Sherwood at the Controls – Volume 2: 1985-1990 (On-U Sound)
Adrian Sherwood is one of the all-time master-producers, the man who most effectively brought together dub, hip hop, noise and world music and conceptually pre-empted the sonic culture that blossomed from acid house. The first volume of At the Controls was an engrossing glimpse into the post-punk development of his sound but Volume 2 follows on, just as Sugarhill Gang members Doug Wimbish, Skip McDonald and Keith LeBlanc joined the On-U collective as Tackhead, and showcases the label truly hitting the form that made them one of the most forward-thinking music outlets of the era. Coming on double vinyl with inner sleeves jammed with photos and historical notes, this is essential stuff – the 12" of Mark Stewart's "Hypnotized"; remixes of Ministry, KMFDM and The Beatnigs showing industrial music its own future; dub reinvented with Bim Sherman, African Head Charge. Sherwood's mix of "Masimbabele" by obscure Cologne duo The Unknown Cases together with Can percussionist Reebiop Kwaku Bahh still sounds ahead of its time, but then, so does most of this collection.
Suokas The New Cycle (PRAH)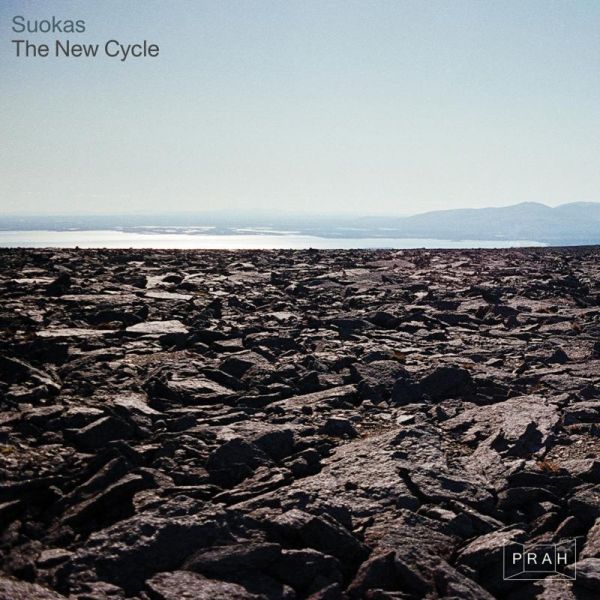 Sergey Suokas is a Russian of Finnish heritage and has spent the last decade exploring techno's more outré outlying areas, as well as investigating the ethnic music of his native Karelia region. The idea behind The New Cycle is similar, in principle, to the work of German techno-classical fusion outfit Brandt Brauer Frick but, whereas they developed a style based around the virtuosic disciplines of the auditorium, Suokas has a folkish, archaic feel. It's an album built from traditional organic instrumentation (piano, violin, cello, etc) but enhanced by a juniper wood Karelian folk clarinet called a liru, as well as field recordings, all riding over a 4/4 pulse that nails it to the clubland idiom. It's an interesting experiment that acknowledges the way techno's hypnotic qualities relate to much older sound rituals of aboriginal tribal peoples.
Paradise Lost Shades of God (Music for Nations)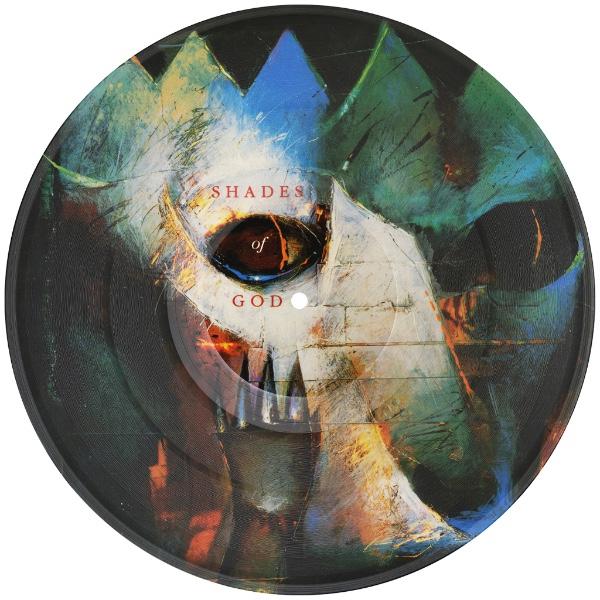 This picture disc, featuring the original cover art of the 1992 album, captures Halifax metal band Paradise Lost on fine form, going through a process of change. Metal is a world outside the rest of pop and rock. Paradise Lost have been going since 1988 unbothered by trends and what taste-arbiters think, just getting on with making music for their fanbase, turning out 14 albums, one of which made the UK Top 20 in 1995 (they still regularly make the Top 10 in Germany). Shades of God sees them moving from their previous reputation for death-thrash velocity into something more musical, becoming innovators in the grinding, slower world of doom metal. Songs such as "Crying for Eternity" have discernible tunes and musicianship, while frontman Nick Holmes makes his growing vocals comprehensible. Within its sub-genre, then, this is a bridging album of some import; outside of it there's still interest, but Shades of God is really an acquired taste for devotees.
Public Service Broadcasting The Race For Space/Remixes (Test Card)
Public Service Broadcasting are a strangely British phenomenon, analogue synth geeks making Pathé News-themed electronica that's popular enough to see their last album, The Race For Space, a concept album about the competition between the Americans and Russians to explore the Moon and beyond, reach No.11 in the national charts. These remixes are an additional treat, from the enthused, almost pop-trance Maps rebuild of "The Other Side" to Field Music's industrial slow-funk deconstruction of "Korolev". My only slight moan is that the remixes of my favourite track on the album, "Go", by Kauf and Errors, are the weakest, but this is a minor quibble compared to the general mood of genial living room grooving contained herein.
Lola Colt Twist Through The Fire (Black Tigress)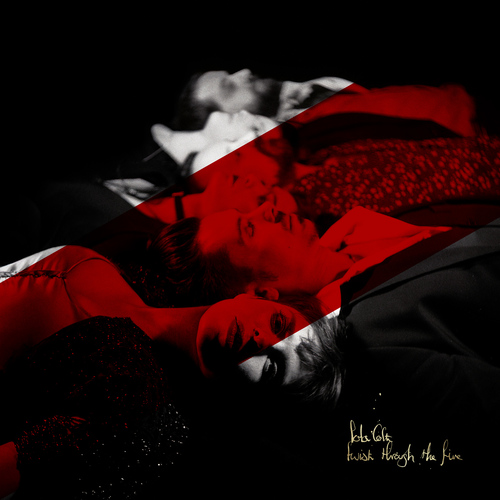 Second album from three male/three female London six-piece appropriately named after an obscure spaghetti western. Their music resides somewhere between the Bookhouse Boys and Savages with, as has been noted in the past, lead singer Gun Overbye's vocals very reminiscent of prime time Sixties Grace Slick. On single vinyl in lyric inner sleeve, it's all washed through with swampy, Nick Cave-ish Gothic. They are appealingly unpredictable; straightforward indie gloom-rock is interspersed with songs that take in everything from North-African Arabic sounds to sparse folk balladry, early Sixties girl-pop and, of course, hints of Morricone guitar twang. They tour the UK in early July and, on the basis of this, could be well worth catching.
LTO The Number From Which All Things Come (Sullen Tone)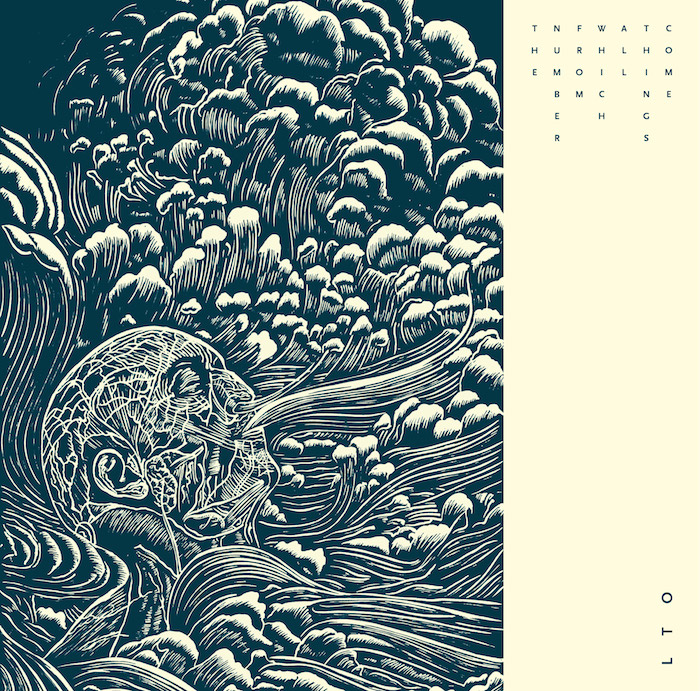 Electronic weirdness from Bristol. This is the sound of the future, and the sound of experimentalism at its finest. It's not something you're going to dance to and it's a thousand miles from pop music, much of it closer, conceptually, to vanguard 20th-century avant-classical experimentalists such as Edgard Varese and Iannis Xenakis. Tracks such as "Revive" are truly head-frying in their wonderful strangeness, tickling the senses into questioning what they're hearing, really pushing the sonic boat out, avoiding predictability and any of the programmed repetitiveness of club culture. It's all spiked with a subtle playfulness, best exemplified by the vocal-led "One Girl" which almost has a tune. Almost.
Mikko Joensuu Amen 1 (Svart)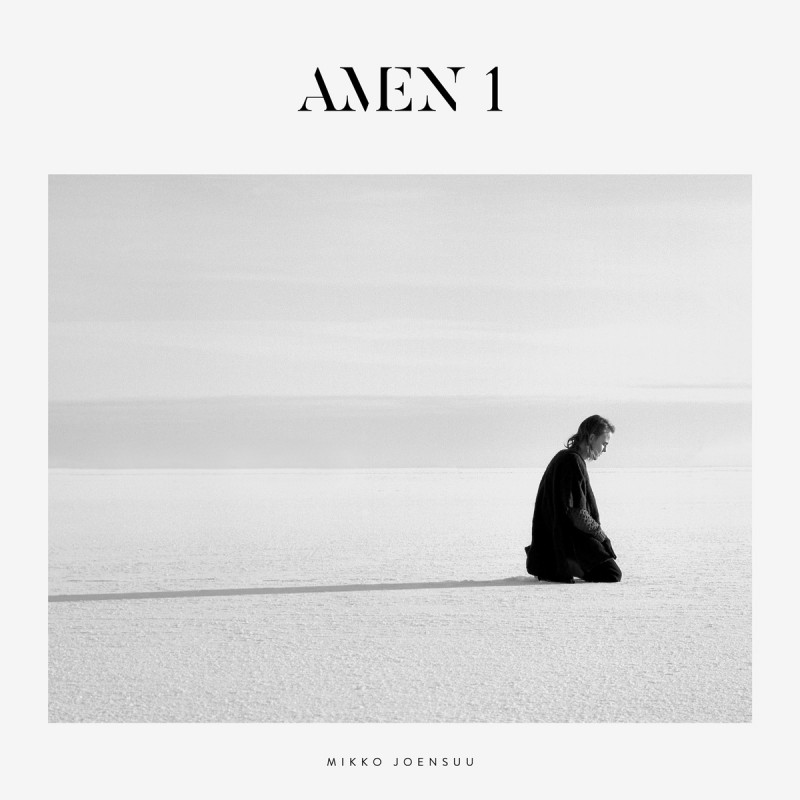 This Finnish singer-songwriter's music is so over-the-top it's preposterous. The first time I heard it I didn't know how to respond to the way it pushes country & western into the realms of cosmic, maudlin melodrama. Amen 1 is a wide open sweep of weepy steel guitar, funeral procession rhythms, lachrymose strings and portentous, hymn-like backing vocals, while Mikko Joensuu's yodelling voice pushes tear-in-my-beer stylings into the realms of the ridiculous. His lyrics are touched with Leonard Cohen-esque moping, but without the humour ("Sometimes you have to go far to feel you're at home"). And yet it's so out there that, while I'm not sure I'd often be in the mood for such histrionic heart-wringing, I have to admire this album for daring to go the whole hog – and then some, consequently not sounding like anyone else. Comes on single white vinyl in gatefold with a large free poster of the cover art.
ALSO WORTHY OF MENTION
Highasakite Camp Echo (Propeller): The Scandinavians have gradually become world experts at electro-pop and, at home in Norway, Highasakite are top of the tree. Fronted by the dramatic vocals of Ingrid Håvik, whose lyrical stance is as suited to having a pop at American presidents as singing of lost love, the five-piece, have an opulently modern pop vision, akin to artists such as Susanne Sundfør and MØ, but are able to dial it right down for numbers such as the galactic pleading of "God, Don't Leave Me". It would be great if Highasakite's imaginative, cinematic music pop afforded them stardom over here too, instead of the Drake, Zara Larsson, Calvin Harris and all that endless crap.
Melanie de Biasio Blackened Cities (Le Label/PIAS): Uncategorizable Belgian singer (and flautist) Melanie de Biasio follows 2013's No Deal, an album bathed in 4AD Records-ish, doomy, synth-tinted ethereality, with an elegiac, unexpected 25-minute jazz suite on one-sided vinyl in lyric/picture inner sleeve. It's a slow-driving, gradually building mood piece themed around post-industrialism, understatedly decorated with piano and flute but locked into its appropriately locked in rhythm section. It's seriously focused but also has a jazz elasticity about it.
Mick Harvey Delerium Tremens (Mute): Mick Harvey, until 2009 Nick Cave's long-term creative sparring partner, released a couple of albums of English-translated Serge Gainsbourg songs in the mid-Nineties. Now he returns with a third volume, some of it aptly created with Gallic eccentric Bertrand Burgalat. It's a worthwhile venture on single vinyl, especially the second side which features Xanthe Waite singing on music from Gainsbourg's 1967 film Anna (which starred Jean-Luc Godard muse Anna Karina), and culminates in a delicious duet with Harvey's wife Katy Beale on the 1972 song "The Decadance".
John Doe The Westerner (Cool Rock): After spending time in Arizona with his friends the musician Howard Gelb and the dying Dances With Wolves author, Michael Blake, LA punk original John Doe, from underrated but seminal band X, decided to turn his hand to an album that focused on the "western" aspect of country and western. The result is a stately album of steel guitar and piano-tinted coffee house laments and cowboy blues. He captures a certain twilight plainsman mood and the lyrics have some spice to them, but the whole is passably likeable rather than essential.
Carl Finlow/Dez Williams Bleem/Interference Pattern EP (Bass Agenda): A feast for fans of underground British electro. Finlow and Williams are both hardy perennials of the scene and four of these five tracks are tough, if straightforward Teutonic robot crunchers of the kind that Billy Nasty, Helena Hauff or Dave Clarke might drop, most especially the caustic acid attack of "Interference Pattern". Finlow's side is more considered but less punchy, while Williams boasts the only track that takes things more off-piste with the broken fax machine shuffle of "Whitey".
Opeth Lamentations: Live at Shepherds Bush Empire (Music For Nations/Sony): Swedish metallers Opeth were well into their career by the time they reached 2003's Damnation album but, inspired by the sudden loss of his grandmother, band leader Mikael Åkerfeldt decided to take them off on a mournful reverie, closer in tone to prog-folk than their usual hectic riffage. The same year they played the whole album in London, captured here with clarity and rich sound, on three discs in photo inner sleeves, the whole set building slowly towards concluding death metal-fuelled cuts drawn from their previous two albums, Deliverance and Blackwater Park. For me it's these last raging assaults that work best but, then again, the calm before the storm certainly sets them off.
Shark Dentist Florentine (Make Me Smile) (Ra-Ra Rok): This is a great little package from a north London indie band. It's a 7" single in gatefold on white vinyl with an eight-page colour lyric/art booklet, a poster of a fried egg apparently attempting to dance the Can-Can, a fridge magnet of the same, and a CD of two bonus songs. Their sound is part early Blur and part Art Brut. In fact, while the songs on the vinyl are more striking and strident, the lazier, drawled numbers on the CD are more sweetly appealing.
Erlend Apneseth Trio De Andre Eommet (Hubro): A new album from the prolific Norwegian experimental jazz label Hubro. Its creator, Erlend Apneseth, is a virtuoso on his country's eight-stringed violin, the Hardanger fiddle, which is plucked, stroked, tweaked and bowed at the core of this exploration of its capabilities. On single vinyl in picture inner sleeve, it's filled with filleted folk tunes reinvented as spectral oddness that seems to have splurged unexpectedly from a skittering, clanking void.
Various DJ-Kicks: Jackmaster (Republic of Music): Jack Revill, AKA Jackmaster, is the DJ behind the successful Numbers night and label, a key figure in Glasgow's dance music scene. These eight tunes, two per side, on a gatefold double-pack, come from a mix album he did for the 21-year-old and ever-classy DJ-Kicks series. It's more for DJs than random party tune seekers. Tracks such as Anno Stamm's "A Night Out With Therese" are decent dancefloor fare but hardly overflowing with character. That said, the likes of Eliphino's "Isaballa Road" and Alcatraz Harry's "Ode to Frankfurt" are riven with a contagious techno pump, and it's pleasing to see rediscovered Nineties tunes by Patrick Pulsinger and Ricardo Villalobos included.
Xylaroo Sweetooth (Sunday Best): Brilliant debut album from globe-trotting Canning Town sisters Holly and Coco Chant, taking chatty, campfire skiffle somewhere cosmic and gorgeous. I can't emphasise enough what an astounding album this is, but I've reviewed it elsewhere so will stick to simply stating that it comes on single vinyl in lyric inner sleeve. Buy it.
Dexys Let The Record Show: Dexys Do Irish and Country Soul (Warner Music): Another one reviewed elsewhere on theartsdesk (and by me!), but which is worth mentioning as it's a richly mastered package on double vinyl in gatefold with photographic inner sleeves that show off Kevin Rowland's latest fashion assault on the eyes. The music is a mixed bag but the best of it, such as his take on the Bee Gees' Sixties hit "To Love Somebody", has real charm.
Mary Chapin Carpenter The Things That We Are Made Of (Lambent Light): "Adult contemporary" is a term that sounds like musical death, and much of it is. Mary Chapin Carpenter's music is sometimes lumped into this category and, indeed, it's somewhat lethargic, too passive for me, but the appeal of her mellow and thoughtful 14th album isn't so much the gentle, folky guitar, or her sad voice with its light lilt of country, no, it's the lyrics, most especially spot on, given her audience demographic, on the song "The Middle Ages". Single vinyl in lyric inner sleeve.
Kristin Kontrol X-Communicate (Sub Pop): Lead Dum Dum Girl Kristin Gundred (AKA Dee Dee) reclaims her forename for a solo project that's part electro-pop and part Raveonettes/Kills/Yeah Yeah Yeahs alt-indie noise-pop. On single vinyl in a photo/lyric inner sleeve, it has bite and atmosphere but never really leaps out of the speakers and grabs the listener by the throat. The songs are not riveting, basically.
Husky Ruckers Hill (Liberation): Australian band Husky (not to be confused with Finnish outfit Husky Rescue) released their second album two years ago, back home, but now it arrives internationally on single vinyl with lyric inner sleeve. Songwriter Husky Gawenda pitches his songs midway between folk and country, between Fleet Foxes and The Byrds, and these harmonically crafted numbers, couched in precise, light, delicate guitar work, bubble out of the speakers with a winning ease although it's debatable whether there's enough that's new and individual to drag people's ears away from similar acts and form them a wider fan-base.
Man of Moon Medicine EP (Melodic): This four track EP has been around for a month, in virtual form, but now arrives on 12". Created by two guys from Edinburgh, the stand-out cut is "I Run" which combines a relentless Dinger-beat Krautrock rhythm with song construction that fits in well with contemporary trends towards aspirational, wide-scale stadium fare, i.e. an outfit with future potential for big modern crossover pop-rock.
Mark Barrott Sketches From An Island 2 (International Feel): Mark Barrott set up the International Feel label from his Uruguay base eight years ago and the label has since become a key global outlet for Balearic music. This 10" white label, a taster for his forthcoming second Sketches From An Island album, offers two sides of sunset tropical chill-out noodle; inoffensive, drifty, upbeat, but only really of use if the sun is out, and you're lounging in it on a beach, your mind wandering to a pleasingly stoned bleariness.
Micko Westmoreland Yours etc abc (Landline): Micko Westmoreland has a finger in many pies – filmmaking, soundtracks, acting, electronica, and then there's his career as an indie singer. On his second album, single vinyl in gatefold, the everyday poetry of his lyrics stands out, ("Have you ever walked with your laces undone? It's a strange sensation/Look before you leap hindsight will say, but it's a fixed destination"), while the music is a relatively polished affair, with his band containing the likes of Madness bassist Mark Bedford and punk brass don Terry Edwards. Overall, though, the project has an Eighties indie lack of ambition and feels like something done for the pleasure of doing it rather than anything bigger.
Swans The Glowing Man (Mute): A typically tasty Mute Records package, offering triple gatefold, triple vinyl for the final offering from this particular line-up of Michael Gira's ever-essential outfit. It's another dose of cataclysmic, cathartic, dense drone-blues as only Swans can do it. It's reviewed elsewhere on theartsdesk but is undoubtedly one of the year's key releases for those who like their music severe and full of existential weight that eventually explodes.
Various Electro Blues Vol.2 Sampler (Freshly Squeezed): Unlike the majority of my music journo peers I have a decent-sized soft spot for electro-swing. It's a fine occasional party soundtrack, especially at festivals in the wee hours. Freshly Squeezed, the label behind the scene-defining White Mink, Black Cotton parties and compilations, is a big player in the electro-swing world but this 12" taster for their new collection, while likely sufficient for DJs, never really hauls me in. Featuring King Chubby Meets Ecklectic Mick's "Keep On", Bobby C Sound TV's "Beans & Cornbread" and, the best cut, Cee-Roo's "Work Song", all of it contains a dash of feisty hip hop funk but nothing slams home a moment to remember after the needle's taken off.
The Qemists Warrior Sound (Amazing): Combining rock music with drum & bass has always been a tricky business, very hit'n'miss. To my ears, for instance, Pendulum's later career became increasingly bogged down in beery moshpit metal blundering to the detriment of any sort of funk, while bands such as Modestep and Enter Shikari grow increasingly crass as they push further and further into this territory. Ah, but if you vehemently disagree with that assessment, you'll love The Qemists, a festival-rousing crew from Brighton whose third album gives it maximum welly, as if The Prodigy finally gave up on rave and embraced their Download side. On double gatefold vinyl with picture inner sleeves.
Zucchero Sugar Fornaciari Black Cat (Polydor/Universal): Zucchero is an Italian blues-rocker, one of the country's biggest stars at home, but 25 years ago he – or his management – forever fucked his UK career by putting him together with insipid white soul man Paul Young for the schmaltzy mega-hit ballad 'Senza Una Donna (Without A Woman)'. No one with any taste has wanted to hear from him in the UK since. Judging from his latest album, on single gatefold vinyl with picture/lyric inner sleeve, he has more to offer. It's overwrought but the best of it, such as Mediterranean-tinged burlesque party opener "Partigiano Reggiano", has a zesty sense of the theatrical.
Adultrock Push and Pull EP (Bodytonic): Triple-header on white label from Irish producer Gavin Elstead whose sound does something different. The A-side title track is the key cut, with sequenced revolving synths, somewhere between 1970s post-Moroder experiments and Balearica, but topped with a looping, pleading indie chorus, "How can you do it, how can you be so strong, even if it all feels wrong…" It's not really dance music and it intrigues, although has the feel of an artist not fully formed yet. One to watch.
Søren Juul This Moment (4AD): Primarily renowned among teenage girls for writing the song "Oblivion" for the soundtrack to the teen weepy The Fault Is In Our Stars (under the moniker Indians), Danish singer-composer Søren Juul takes an almost orchestral approach to his floaty, melancholic post-rock pop, all washed with an Eno-esque ambient feel and topped with his languid falsetto. On single vinyl with lyric/picture inner sleeve, some will find it ethereal but it splashes past me, unnoticed, like a river of nothing much.
This is the sound of the future
Share this article