theartsdesk in Warsaw: Moniuszko Vocal Competition 2016 |

reviews, news & interviews
theartsdesk in Warsaw: Moniuszko Vocal Competition 2016
theartsdesk in Warsaw: Moniuszko Vocal Competition 2016
Rising stars of opera shine at major Polish-based international event
Jakub Józef Orliński at the competition final
We don't hear much about composer Stanisław Moniuszko in the West, but in Poland he's considered a key figure in the history of opera. Moniuszko's statue stands at the entrance of the National Opera House in Warsaw, and inside he's depicted by several busts and portraits.
In the second week of May, the venue hosted not only the Ninth International Stanisław Moniuszko Vocal Competition but also – in its Moniuszko Auditorium –
Straszny dwór
(
The Haunted Manor
), one of his most famous works.
Straszny dwór, as presented here in a vibrant new staging from David Pountney (picutred below), reveals the composer to be a nationalist with a light touch, a mid-19th century Romantic with a distinctive and appealing voice. The work is a romantic comedy, a kind of Polish Bartered Bride, the music never too far away from a polka or mazurka.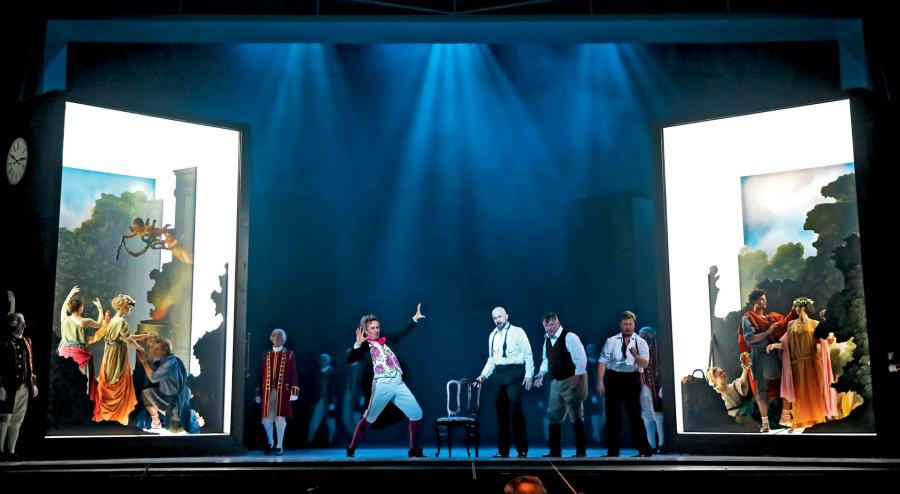 Meanwhile, in a side venue, arias from this and other Moniusko operas made regular appearances in the early rounds of the vocal competition. Moniuszko was not prescribed, but Polish vocal music was, so he was a natural choice. The competition wears its 'International' badge proudly, but it also aims to promote Polish music and Polish vocal talent. The structure of the event skilfully navigates that potential paradox: for example, awarding prizes both for the best Polish singer and for the best performance of a Polish work by a non-Polish entrant.
The competition is proud too of its high-profile jury. Veteran alto Ewa Podleś, operatic royalty in Poland, was on this year's panel, along with many influential figures from the international opera world, including Sebastian F. Schwartz, recently appointed General Director of the Glyndebourne Festival. Casting directors also feature prominently. For young singers (the age limit is 33), these are the people to impress. For casting directors, the event is a valuable exercise in auditioning new talent, so the competition plays an important role in bringing opera companies into contact with their stars of the future.
The early rounds saw a total of 84 singers competing, initially with an opera aria and a Polish song. The repertoire of Polish songs, especially from the late 19th and early 20th centuries, is surprisingly broad, but popular choices soon emerged. Szymanowski's folk-inspired 12 Kurpian Songs, op. 58, were much performed, particularly the atmospheric No. 3, 'Uwoz, mamo', a simple, haunting melody over an increasingly menacing bass line low in the piano.
Polish singers accounted for around half of the qualifying entrants, and neighbouring countries also gave a strong showing, with Ukraine in particular supplying a significant number of stentorian Slavic voices. The United Kingdom was represented by three singers: bass Thomas Faulkner, mezzo Anna Harvey and tenor Adam Smith. All three sang well, qualifying for the second round, and Adam Smith went through to the final. Smith has a light, agile voice but with plenty of projection. He is currently based in Belgium, but with any luck we'll be hearing more from him in the UK in the years ahead.
The first two rounds were piano auditions, but the final was an orchestral affair in the Moniuszko Auditorium, with the orchestra of the national opera conducted by Andriy Yurkevych. By this stage, the singers chosen made the preferences of the jury clear. Passion outweighed perfection, and problems of intonation, uneven tone and, especially, pronunciation were often overlooked in favour of emotive performances and compelling interpretations. Even so, standards in the final were impressive, with little to separate the singers in terms of technique.
Results were announced at an impromptu awards gala after the main concert, but the hour-and-a-half wait for final decisions suggested disagreement (the jury had maintained a convincing show of unanimity in earlier rounds). Such disputes would have been most likely in the male voice category, which was won by Polish baritone Andrzej Filończyk. His final-round performance, of 'Io morrò, ma lieto in core' from Verdi's Don Carlo and an aria from Moniuszko's Halka, was solid, certainly emotive but not particularly memorable. At 22 he was the youngest of the finalists (for which he received a separate award), so the maturity of his voice and his interpretation deserved credit.
At least as good, though, was countertenor Jakub Józef Orliński (main picture, with conductor Andriy Yurkevych), who took the second prize. The orchestra struggled with the period style in his Handel aria ('A dispetto d'un volto ingrato' from Tamerlano), but that didn't detract from his bold and finely nuanced reading. Orliński was one of two countertenors in the competition, both Polish. Like him, Kacper Szelążek also delivered compelling Handel in the earlier rounds, a promising sign for the future of Baroque opera here.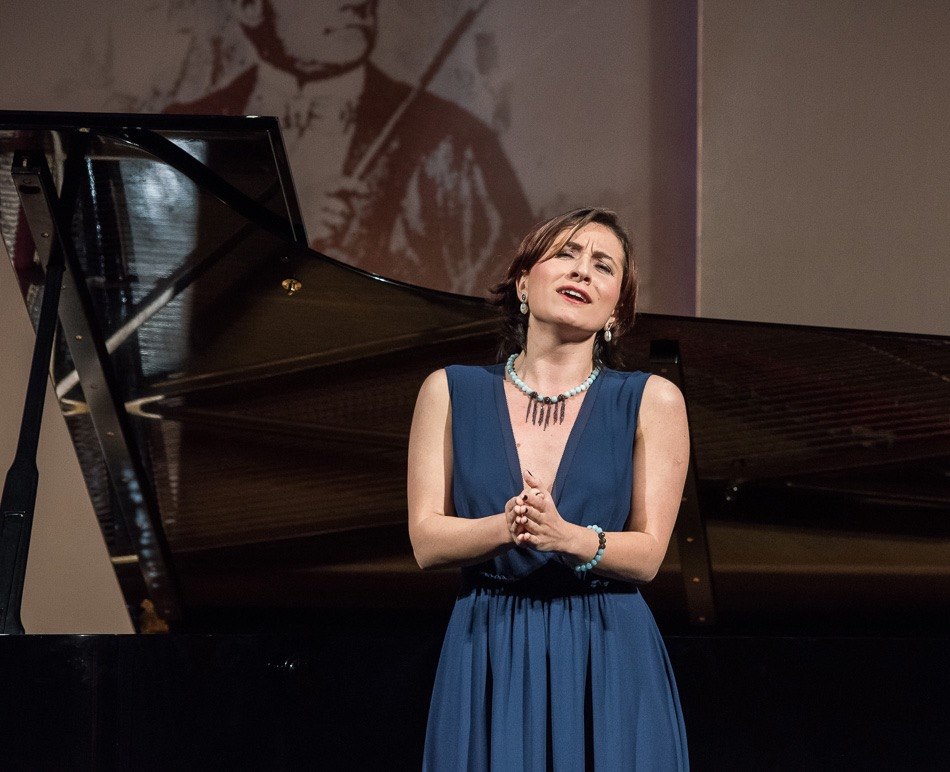 The female vocal category was an easier call, with Georgian soprano Salome Jicia (pictured above, in the first round) excelling throughout the competition and giving a performance – again of Verdi and Moniuszko – in the final that clearly set her apart. On the strength of these performances, Jicia is clearly a versatile singer, as comfortable in Prokofiev and Strauss as she is in Rossini and Chopin. The evenness of her tone, right into her crystal-clear upper register, is remarkable. Jicia has already won several other international competitions and is currently being courted by opera houses around the world, especially in Italy, where her bel canto talents should find a natural home. Definitely a name to watch.

Passion outweighed perfection, with the judges favouring emotive performances and compelling interpretations
Explore topics
Share this article