Best of 2015: Art |

reviews, news & interviews
Best of 2015: Art
Best of 2015: Art
We reflect on our favourite exhibitions of the year and look ahead to 2016
Francisco de Goya, The Family of the Infante Don Luis de Borbón, 1783-4
From weaselly shyster to spineless drip, the biographies of Goya's subjects are often superfluous: exactly what he thought of each of his subjects is jaw-droppingly evident in each and every portrait he painted. Quite how Goya got away with it is a question that will continue to exercise his admirers indefinitely, but it is testament to his laser-like insight that he flattered his subjects enough that they either forgave or didn't notice his damning condemnations in paint.
For all his brutal honesty, Goya was an artist of great humanity and of the two exhibitions dedicated to him in 2015, it is the much smaller Goya: Witches and Old Women Album at the Courtauld Gallery that has stuck with me. Reuniting an album of drawings for the first time since Goya's death, the show was an exemplary piece of scholarship. His observations of human character, his sympathetic, gentle eye and remarkable draughtsmanship are simply unforgettable.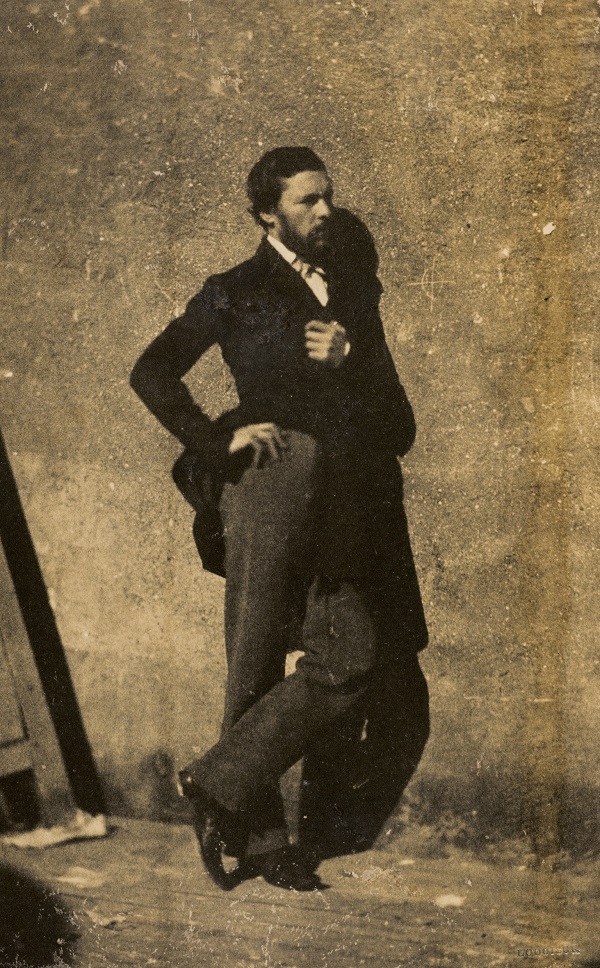 2015 has been marked by regime changes at several major museums and galleries, with Hartwig Fischer about to take up the reins at the British Museum, and new directors already in post at the National Gallery and National Portrait Gallery. Of all the outgoing incumbents, Penelope Curtis, former director of Tate Britain, has been the most heavily criticised and a series of tedious and ill-conceived thematic exhibitions, like Sculpture Victorious, Artist and Empire, and worst of all Fighting History have marred her tenure. But for all the duds there have been triumphs, notably Salt and Silver, a rare exhibition of early photography; curated with a refreshingly light touch, it was both scholarly and accessible (pictured right: Louis Crette, A Lesson of Gustave Le Gray in his Studio, 1854).
A good exhibition can change the way you see the world, and for me the revelation of the year was David Jones: Vision and Memory at Pallant House Gallery, Chichester. Jones is best known for his book-length poem In Parenthesis, 1937, but he was a master printmaker, who could dictate pace and rhythm in a way that owed much to his skills as a writer. If you haven't seen it, the good news is that it runs until 21 February.
The year ahead:
2016 will be a superb year for Old Masters, with major shows dedicated to Delacroix, Botticelli, Giorgione and Caravaggio. Tate Britain stages a major retrospective of Paul Nash in the autumn, while the Royal Academy's Abstract Expressionism (September) promises to be amongst the most thrilling exhibitions of the year. Florence Hallett
Goya / Agnes Martin / Marlene Dumas
Goya: The Portraits was a revelation. Of course, I knew his portraits of the Duchess of Alba and there she stands looking top heavy with her large hair, black lace mantilla, wasp waist and tiny feet. She seems almost weightless, as though hovering above the ground. I was astonished, then, to discover that Goya lends his other subjects real substance.
Goya's penetrating gaze also reveals genuine character traits. The Dowager Marchioness of Villafranca, c1795, is a force to be reckoned with and the self-portraits charting Goya's progress through life are honest, direct and moving (at the National Gallery until 10 January).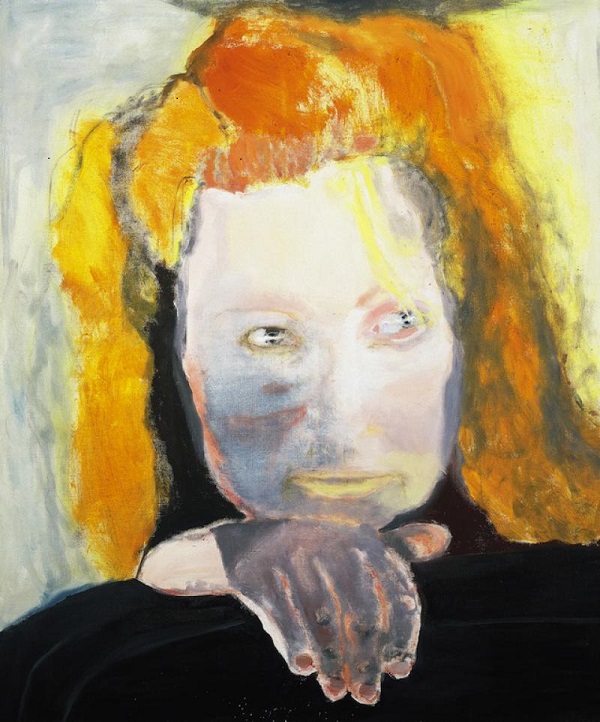 Tate Modern's superb retrospective of American minimalist Agnes Martin was a chance to discover what makes her ravishingly beautiful work so satisfying – the balance between conceptual clarity and sensuousness. The paintings induced a surge of happiness; I left the exhibition feeling as if I was walking on air (Pictured above: Agnes Martin, Untitled #1, 2003).
A mid-career survey of Marlene Dumas would have been overwhelmingly melancholic, if her paintings weren't so beautiful. Her most sublime paintings are close-ups of dead women. Based on a still from the film Psycho of Janet Leigh's face hitting the floor after she has been stabbed, The Kiss, 2003, looks like a close-up from a love scene. Her lips caress the tiles with a tenderness more suggestive of sexual transport than oblivion (Pictured above left: Marlene Dumas, Evil is Banal, 1984).
The year ahead:
From Vogue 100 at the National Portrait Gallery and Performing for the Camera at Tate Modern (both February) to Paul Strand at the V&A (March) and Painting with Light at Tate Britain (May), London will be awash with photography exhibitions. I'm curious to see how the new extension will change Tate Modern and looking forward to their Mona Hatoum exhibition in May, Georgia O'Keeffe's retrospective in July and Tate Liverpool's retrospective of Austrian painter Maria Lassnig (May). Sarah Kent

Inventing Impressionism / Giacometti / Frank Auerbach
The exhibition of the year – even years – is Goya: The Portraits, an irresistible and persuasive anthology of a spectrum of humanity, even if all in aristocratic dress.
Inventing Impressionism at the National Gallery revealed the relationship between dealer Paul Durand-Ruel and the French avant-garde painters of the late 19th century, inventing – and marketing – Impressionism (pictured above: Claude Monet, The Galettes, 1882).
Giacometti: Pure Presence exemplifies the National Portrait Gallery's imagination and ingenuity in widening its brief to examine portraiture worldwide. The show brings together a haunting compilation of paintings and drawings made as Giacometti tried obsessively to portray the strangeness of observed reality (at the National Portrait Gallery until 10 January).
More personal highlights include Frank Auerbach's self-curated retrospective at Tate Britain and the very English watercolours of Eric Ravilious (pictured above right: Train Landscape, 1940), the magnificent mid-19th century photographs of Burma and India by Captain Linneaus Tripe and the magic boxes of Joseph Cornell.
The year ahead:
In a year packed with photography, I'm looking forward to Strange and Familiar: Britain as Revealed by International Photographers (Barbican, March) and Photo London (Somerset House, May). In March the National Portrait Gallery hosts a wonderful array of painted portraits from Russia, and in September William Kentridge will be at the Whitechapel Gallery. The year goes out with a bang with Rauschenberg (Tate Modern, December), but perhaps the biggest extravaganza of all will be the opening in June of the new Tate Modern. Marina Vaizey
self-portraits charting Goya's progress through life are honest, direct and moving
Explore topics
Share this article