theartsdesk on Vinyl: Volume 7 - Northern Soul, The Fall and more |

reviews, news & interviews
theartsdesk on Vinyl: Volume 7 - Northern Soul, The Fall and more
theartsdesk on Vinyl: Volume 7 - Northern Soul, The Fall and more
From techno to indie to Everything Everything, the month's best assessed
The needle and the damage done
One of vinyl's more controversial corners is the postal subscription club. Sign up to one of these and, for a fee, a number of records are sent to your home. The draw is supposed to be exclusivity of content or simply trusting the taste of a faultless musical guru. Subscription is thus, to put it mildly, a mixed bag. Sites such as Wax&Stamp are typical. Their policy is to send two-per-month, one chosen by them and one by a guest selector.
Most of the real success stories, though, are labels with solid reputations, such as the longstanding Fortuna Pop and Too Pure singles clubs. Flying Vinyl have jumped in now and their debut "box" is reviewed below. Drip FM have expanded on the idea, offering massed output from various collectable labels such as Sub Pop, Domino and Stones Throw. Perhaps most exciting of all, however, is the news that DJ extraordinaire Andrew Weatherall has begun his own vinyl subscription service, Moine Dubh, which will be offering folk and pop singles he claims to have found on tape in a locked box in a peat bog. Never let the truth stand in the way of a good story, as Mark Twain famously said. And on with the show…
We welcome any and all vinyl for review. Please hit thomash.green@theartsdesk.com for a postal address. Unless otherwise stated, all albums come with a CD or download code, all 7" and 12" singles do not.
The Mekanism Acid Love/Lost Girl (PISI)
The latest 12" from US DJ Seth Troxler's Play It Say It Label is an essay in sonic simplicity that will not only keep any nutted dancefloor transfixed in the hypno-zone, but also provide ear-food for those who regard druggy 4/4 techno-house as essential psychedelic listening. "Acid Love" thobs along packed with indistinct voices, disorientating echoes, grunts, pings and sci-fi drilling noises. The flip, "Lost Girl", is a tracky, house number that's also flipped out and narco-friendly, but it's the A-side that truly kills.
Various The Capitol Northern Soul 7s Box + Chess Northern Soul (Universal)
A recent and typically excellent BBC4 documentary about Northern Soul concluded that, after a certain point, once every ancient obscurity has been excavated, the scene will, by necessity, fade. This, however, still seems in no danger of happening. These two box sets attest to the archive-digging skills of two figureheads in the Northern Soul Universe. Ady Croasdell was responsible for the seminal For Dancers Only collection on Ace Records in 1982 and is the man behind the eternally popular Cleethorpes Northern Soul Weekender. He put together the Chess box. Richard Searling is a Mancunian radio presenter and soul expert who, in the late Seventies, was one of the North's most in-demand DJs. He compiled the Capitol box. By its very nature the Chess selection veers towards the R&B side, featuring The Dells, Etta James, Terry Callier and 11 others, including ultra-rare fare such as Joy Lovejoy's squeaky but feisty "In Orbit". Capitol's selection, by contrast, has a different flavour, pure Wigan Casino 4/4 bounce, revelling in difficult-to-find or never-before-available songs such as Alexander Patton's "(True Love Is) In the Heart' and Doris Troy's "Face Up To the Truth". It has the more amphetamine punch of the pair. Songs are distributed two-per-7" and arrive with an explanatory booklet and pics (and from some sites, as you can see above, a tee-shirt). One-stop-shop crate-diggers and mod miners will need both these boxes.
Various Flying Vinyl 7" Box No.1 (Flying Vinyl)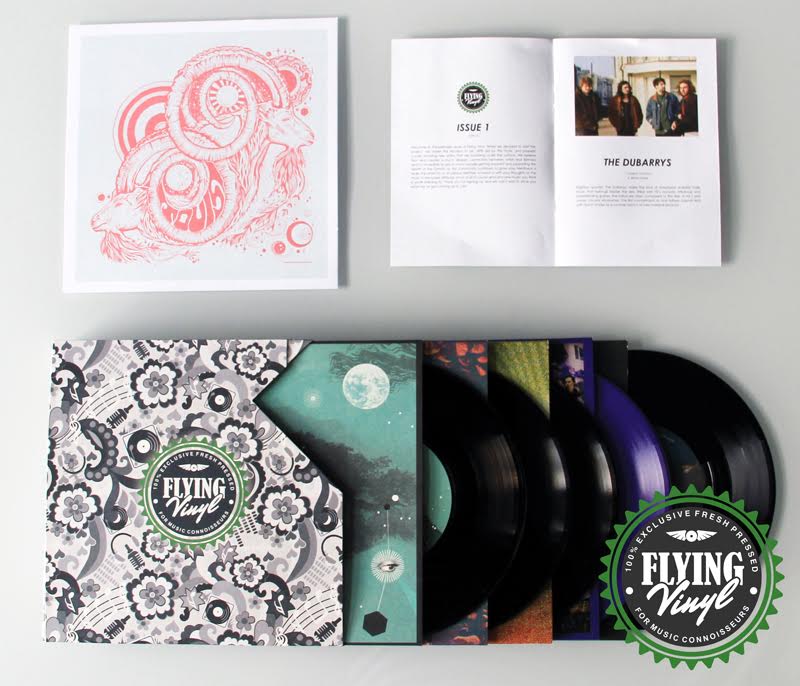 As already mentioned, flyingvinyl.co.uk have started a subscription service where, for £20 a month or £216 a year, they'll send out an appealingly origami-esque, monthly package of five singles (one on coloured vinyl), plus a booklet on the bands and a print. Each 7" has been exclusively pressed for the set. It's been expertly curated in the sense that every band of this initial five sound as if they could make it big. Much of it is too NME-friendly crossover indie for my taste but the highlight, Brighton band Jouis's corking Syd Barrett/Pink Floyd-ish double-header ("Misty Maker Stomp"/"New Moon") is outstanding. Of the rest, fellow Brightonians The Dubarrys' "Undress Your Soul"/"Winter Grade" recalls early Sinead O'Connor; Nottingham four-piece Huskies' "North Coast"/"Girl Talk" mingles tight Kooks-y indie with a dash of 1980s Creation Records; London five-piece Groves' "Savour"/"Plaintive" is moody, melancholic, a little choral, like a morose and less gushing Bastille; and, perhaps most likely to succeed of all, The Amazons, whose "Junk Food Forever"/"Something in the Water" is rife with large, multi-layered guitars and sing-along choruses. Overall, a venture with potential.
The Fall The Wonderful and Frightening World of the Fall/The Wonderful and Frightening Escape Route of the Fall + This Nation's Saving Grace/Schtick – Yarbles Revisited (Beggars Banquet)
Two solid gold Fall packages from a band at one of their peaks. Whether you regard Mark E Smith's ongoing journey as a repetitive "emperor's new clothes" of garageland obtuseness or as prole art threat genius, there's no doubt these albums from 30 years ago, with a whole disc of extras each, derive from a career peak. Mastered from HD files transferred from analogue tapes, the sound is both big and indie-edgy, and The Fall's caustic guitar assault has an inescapable melodic catchiness. Many put this down to Smith's American then-wife Brix, who was in the band for much of the Eighties. The albums arrive as pairs in sturdy transparent plastic casing. Of the extras, The Wonderful And Frightening Escape Route of the Fall contains 1984's Call For Escape Route EP (including the two tracks from the free flexi-disc that came with it) and the "C.R.E.E.P." and "Oh! Brother" singles and b-sides. Schtick – Yarbles Revisited, meanwhile, gathers material from the "Couldn't Get Ahead" and "Cruisers Creak" 12"s, as well as BBC sessions from the same period, and a rare studio off-cut, "Ma Riley".
Deadbeat The Jacks EP (Visionquest)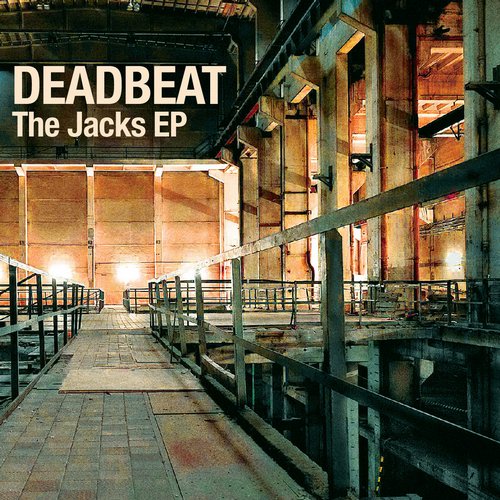 The drums! The drums! The drums! That's what this is all about. When electronic dancefloor pulse meets the percussive principles behind carnival samba the results can be spectacular. Right back to the (now primitive-sounding) "Salsa Life" by Detroit techno originator Derrick May 25 years go, through cuts such as Capricorn's almost militaristic "20 Hz" (1993) and Spiller's floor-wrecking "Batucada" (1998), to the present spate of Latin-goes-techno batterers, such tunes have tribal potency. Berlin-based Canadian Scott Monteith, on the well-established Visionquest label, now joins the party with this triple-header. The key cut is a tribute to his adopted city's club mecca, "Berghain Drum Jack", a riveting drum tattoo assault, but the other two versions are also well worth a listen.
Everything Everything Get To Heaven (RCA Victor)
As well as being proof that major labels can master vinyl just right when they can be bothered, the third album from Everything Everything, which came out in June but now arrives on plastic, marks the moment the Mancunian band move from being cerebral, studenty idea-merchants to something more vibrant. Finally all their talk of multi-genre magpie-ing, R&B and electronics moves from blather to truth, from the Italo-piano drive of "Distant Past" to the pulsing funk-groove of "Zero Pharaoh". Jonathan Higgs' de rigeur-in-2015, swooping-to-falsetto vocals still annoy – why can't a band come along and WIPE THIS SINGING STYLE OUT FOR GOOD? – but, for the most part, it's an occasion when a band I actively disliked has confounded expectations. Comes in gatefold with a glossy, colourful, 12" x 12" lyric booklet.
Lee Bannon Pattern of Excel (Ninja Tune)
For connoisseurs of the whacked-out, weird and occasionally lovely, Californian producer Lee Bannon returns with a glooping odyssey into smudged, just-woken-from-sleep slivers. Bannon hails from the hip hop underground but left that behind fast and fired into territories redolent of early Flying Lotus and Warp Records' more esoteric material. Pattern of Excel is his second solo album and, with all Ninja Tune's usual fine attention to depth in vinyl mastering, it's a listening experience that's the sonic equivalent of seeing unfamiliar objects disappear into dusky half-light. Apparently, Bannon will, from now on, be known by a symbol that theartsdesk's computer system is currently refusing to create, a sideways letter L. This may necessitate his music becoming even odder.
Naytronix Mr Divine/Shadow (City Slang)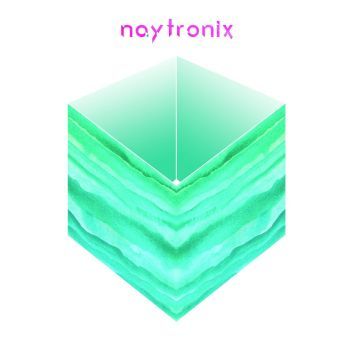 Nate Brenner is the bassist who assists frontwoman Merrill Garbus in creating the bizarre and original music of tUnE-yArDs. Naytronix is his solo persona and this 7" is a whimsical thing. The A-side is a woozy, psychedelic stoner ballad which is likeable enough, but the flip, "Shadow", while still boasting his easy, high register singing, is built over rigid machine-funk, tickled with Afro-guitar and samples, a bit like Talking Heads crossed with early Metronomy.
Son Lux Bones (Glassnote)
This album, which arrives on vinyl the mottled colour of greying frost, is alternately exhilarating and irritating. The third album under the Son Lux moniker from prolific New York musician Ryan Lott (he also records under other names) continues where the last one left off, but with a little more pop polish. The jerky, twitchy electronic instrumentation is both unpredictable and listener-friendly, boosted by his bandmates, Rafiq Bhatia on guitar and Ian Chang on drums. At its worst, particularly when Lott's vocals veers into the hysterical, the sound is self-consciously operatic and annoying, midway between Wild Beasts and Years & Years. However, especially when the songs are downtempo and guest vocalists are involved, as on "You Don't Know Me" and "White Lies", suddenly it's smart and likeable.
Also worthy of mention:
Galactic Into The Deep (Mascot): Galactic are a 20-year-old funky-as-Hell outfit from New Orleans. Their new album, featuring guest singers such as Mavis Staples, Macy Gray, Bushy One String and JJ Grey is great fun, exuding energy, busting out retro soul-R&B jams but with hip hop dancefloor energy. It exudes contagious good vibes and sounds like they'd be great for a festival.
Finland Rainy Omen (Hubro): A Norwegian foursome with a background in jazz, indie and eclecticism (variously Huntsville, Nils Petter Molvær, In the Country, Susanna & the Magic Orchestra) come together for a brace of instrumentals that veer between post-rock experimentation and idyllically ear-friendly. The Angelo Badalamenti-like twangy guitar opener "Dust Drive" is especially more-ish.
Rainer Water (Kissability/Algebra): Rainer is the pairing of breathy vocalist Rebecca Raa, once of London indie band Stricken City, and electronic producer Nic Nell. Their music cannot quite decide whether it wishes to be pop or something more abstract. The result is that some of it has a pleasing wibbly difference about it but not quite enough. Comes on transparent vinyl the colour of tea stains.
Raw District feat, Aquarius Heaven Her Mind (Crosstown Rebels): Low-key thob from Belgian duo Raw District that's enlivened considerably by dOP associate Aquarius Heaven whose campy, low-down vocals add real character, meanwhile DJs will turn straight to Martin Buttrich's faintly "French Kiss"-like remix.
The Orb Moonbbulding 2703 AD (Kompakt): Already fully reviewed elsewhere on theartsdesk, The Orb's 13th studio album now appears on full-sounding vinyl, in gatefold, it's techy edges leaping out of the speakers. Doesn't quite have the geniality of their much-loved oldest stuff but certainly gives the ears something warm and weird to chew on.
Marco Vella x Kyle Jorgensen Shadow Mountain (Average Negative): Pressed on plain transparent vinyl Shadow Mountain is an exercise in synth noodling, a collaboration between Australian musician Vella and Portland new age abstract painter Jorgensen. Inessential but boasting ambient pop moments.
Gary Numan Premier Hits (Beggars Banquet): What's not to like about a gatefold re-release of synth-master Numan's biggest and best over four sides. If you don't have it - or his first few albums were picked up from charity shops - get to it…
Perhaps most exciting of all, however, is the news that DJ extraordinaire Andrew Weatherall has begun his own vinyl subscription service
Share this article