theartsdesk on Vinyl: Volume 6 - Miles Davis, Giant Sand and more |

reviews, news & interviews
theartsdesk on Vinyl: Volume 6 - Miles Davis, Giant Sand and more
theartsdesk on Vinyl: Volume 6 - Miles Davis, Giant Sand and more
Vanguard artists such as CuT and Howling reviewed alongside hardy perennials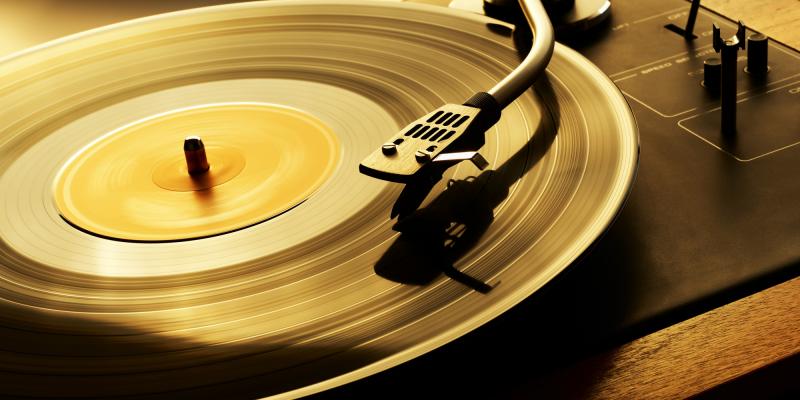 Like a circle in a spiral, like a wheel within a wheel
It's becoming clear that the appeal of vinyl is two-fold. On the one hand there are older buyers who are returning to it as a validation of their own life journey though music and, on the other, there are young enthusiasts whose honeymoon with virtual music has tailed off and who enjoy vinyl's physicality. And then there's the whole dance music DJ subculture too.
All three groups are small fry – boutique collectors' markets – compared to the world of streaming and downloads, but they are growing again. If it is a bubble, it's a long way from bursting. Our monthly
theartsdesk on Vinyl
assesses every kind of release, whether tiny 7" indie runs or major box set album reissues, keeping pace with the best of what's out there. Dig in.
We welcome any and all vinyl for review. Please hit thomash.green@theartsdesk.com for a postal address. Unless otherwise stated, all albums come with a CD or download code, all 7" and 12" singles do not.
CuT This Way That Way (Ra Ra Rok)
The A-side of this 7" single is two minutes of hammering, raging punk excitement with a shouted chorus of "This way, that way, any other way/I don't wanna go that way, I don't wanna go that way." The B-side is a dronier affair that begins "I don't care what the government says," and grows progressively more annoyed as it continues. It's a fierce sound, worth investing in. CuT are managed by Andy Ross, who once managed Blur, and they could well be a gaggle of post-Libertines London poseurs, but never mind that for now. What we have here isn't what they'll do in future, or who they are, it's simply seven inches of green vinyl that smashes all before it.
Howling Sacred Ground (Monkeytown/Counter)
Modeselektor's Monkeytown label can always be relied upon to offer music that fascinatingly bridges the world of electronica and actual songwriting. With Howling, now licensed to Ninja Tune sub-label Counter, they've excelled themselves. The duo comprise LA-based Australian alt-folker Frank Cuming and Berlin BPM merchant Frank Wiedemann. Together, on two slabs of vinyl containing really rich, bass-deep, production, these 12 songs have a resonance that is psychedelic and woozy yet in line with the warm deep house that's currently fashionable. It's gorgeous music and comes with six 12" x 12" pieces of graphic artwork. One of the year's finest.
Giant Sand Heartbreak Pass (New West)
This is old man music in excelsis. There's even a song on it about being an old fart missing home when on tour, revelling in how Giant Sand main man Howard Gelb's ex-wives get along, making for a peaceable life. Gelb has been turning out almost an album a year for the last three decades, each one dipping into different areas of Americana's vast palette. His latest is thoroughly engaging and worthwhile, gentle but boasting a rich lyricism and singing tone that recalls late period Lou Reed or Leonard Cohen. Arriving on vinyl the colour of bruised clouds, side one is the more playful, and includes unexpected electronic interludes, while side two is shuffling, moody and existential, faintly doomed. Heartbreak Pass might even be a masterpiece but it needs to be lived with for a few months to find out...
Yael Naim Coward EP (Tot Ou Tard)
Four track 12" from a female Israeli-French singer who had a worldwide hit a few years ago as a result of a track on an Apple ad ("New Hope"). On her new song her heavily accented voice emotes beautifully about self-doubt. The original is a luscious chamber piece, if arguably a little too easy listening-orientated in its construction. There are three other versions, an adequate "dance" remix by Rone and an opulent fully orchestral take by Metropole Orkest, but the most stunning is a pared back rendition featuring only Naim and jazz pianist Brad Mehldau.
Miles Davis Tutu (Warner Bros)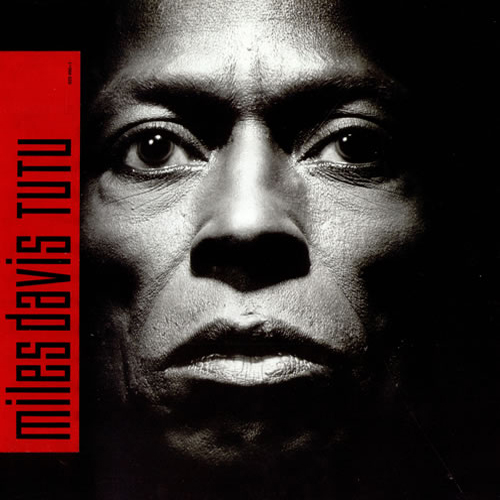 Tutu was slated by jazzers upon its original 1986 release and, it's true, the album is lathered in none-more-Eighties synths and effects that make it sound as if the great trumpet maestro is jamming with a distractingly fusion-crazed Art of Noise. However, there's fun to be had. The distance in time pushes the least likeable FM radio soft rock aspects to somewhere amusing rather than hideous, and the best of it represents Davis attempting to engage with the world of Prince, the artist with whom he originally intended to make the album. To seal the deal, there's a previously unreleased live set, recorded at the Nice Festival in France in the summer of '86, showcasing the Miles Davis Octet on loose form, with Robben Ford's guitar particularly sparkling. Overall, an acquired taste, lushly repackaged.
U We Decide Who Comes In EP (Technicolor)
Given Ninja Tune are one of the key labels in British electronica and have been for many years, when they announce a new sub-label, I sit up and pay attention. U is an anonymous London producer who has, so the press blurb says, previously worked for imprints owned by Erol Alkan and George Fitzgerald. So far, so niche, and this four-track 12", leading off with a crackly, glitchy, techno 4/4 throbber, is redolent of Basic Channel. The EP also contains a couple of gloopy warped experiments, but my favourite is the closer, "Arcane Affairs", a twitching unhinged thing, built on broken beat patterns and haunted by ghostly tones and robot bird noises.
The Prettiots Boys (That I Dated In Highschool)/Anyways (Rough Trade)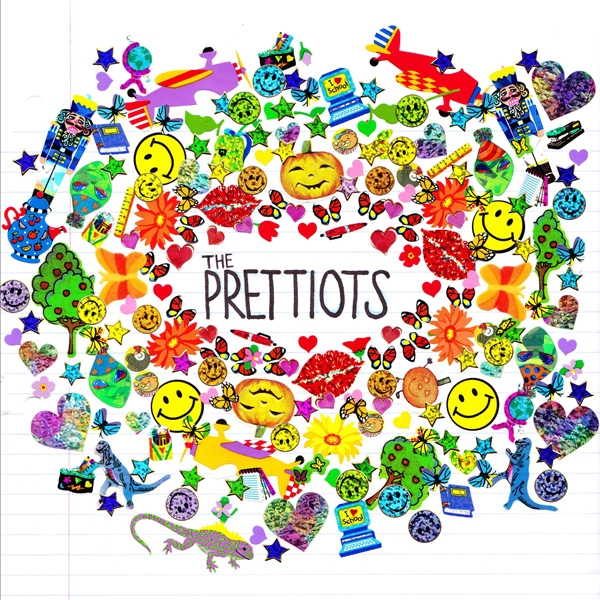 7" single. The A side is too self-consciously kooky for me but definitely has something. It's a list-song with lyrics that are pithy and funny, but an attitude and chorus that's off-puttingly preppy, redolent of They Might Be Giants at their most tongue-in-cheek annoying. They're an all-female trio from New York, playing ukulele, bass and drums, and the B-side, "Anyway'', is where they hit gold, a very brief song about loss of innocence and heartbreak that hints there may be good things to come, And it comes on a milky pink vinyl!
Also worthy of mention
Ambassadeurs Patterns (Lost Tribe): Woozy downtempo spaced-out soul pop from Brighton, akin to the music that was once lumped together as chill-wave (eg early Neon Indian and Washed Out). Whatever you call it, it's appealingly stoned.
DMA's DMA's (Illusive Sounds): Six-tracker on white vinyl from a trio of Australians who want nothing more than to resurrect the ghost of Britpop, most specifically the Oasis version. This they do with aplomb, mustering feisty, catchy acoustic-blossoms-to-anthem numbers and, for those burdened with this form of Nineties nostalgia, it will likely scratch the itch.
Fatboy Slim Halfway Between The Gutter and The Stars (Skint/BMG): This album was originally released as big beat went mainstream and Fatboy fever peaked in 2000. His first two albums were manic party affairs but his third was more studied, still crunchily battering and sampledelic but also containing considered pieces such as "Sunset (Bird of Prey)" built from an old Jim Morrison offcut.
The Damned Damned Damned Damned + Music For Pleasure + Strawberries (Sanctuary/BMG) : There has been much Damned activity lately. As well as Wes Orshoski's feature length documentary film and a new singles collection, their first, second and fifth albums now arrive on vinyl. The first is a scattershot punk classic, the second is the lacklustre Nick Mason-out-of-Pink-Floyd-produced follow-up, but Strawberries' hammy baroque psyche-pop is my favourite. However, the trebly mastering, played beside my original copy (on transparent red vinyl), hints at the usual digital-to-vinyl issues.
Crazy P Walk Dance Talk Sing (Walk Don't Walk/!K7): For 20 years Crazy P(enis) have got on with the business of making things funky and their latest album, their seventh, serves up more of the same, which equals easy-going disco sweetness.
Small Faces Small Faces + From The Beginning (Decca): The debut and second album from the archetypal mod band, given a straight basic retro reproduction. The latter is an odds'n'ends collection but the trebly Sixties production on both is not unduly affected by contemporary mastering techniques.
Jaga Jazzist Starfire + Oban (Ninja Tune): More Ninja Tune-related releases. Norwegian jazz-electronica artist Jaga Jazzist's orchestral-psychedelic instrumentation is dishy enough on the new album Starfire – with its appealingly pop art optical illusory sleeve – but there's also an Oban 12" featuring a bubbling remix by their countryman Todd Terje.
CuT could well be a gaggle of post-Libertines London poseurs, but never mind that, what we have here isn't what they'll do in future, or who they are, it's simply seven inches of green vinyl that smashes all before it
Share this article