theartsdesk on Vinyl
theartsdesk on Vinyl
A festive launch for our regular vinyl reviews
Tuesday, 16 December 2014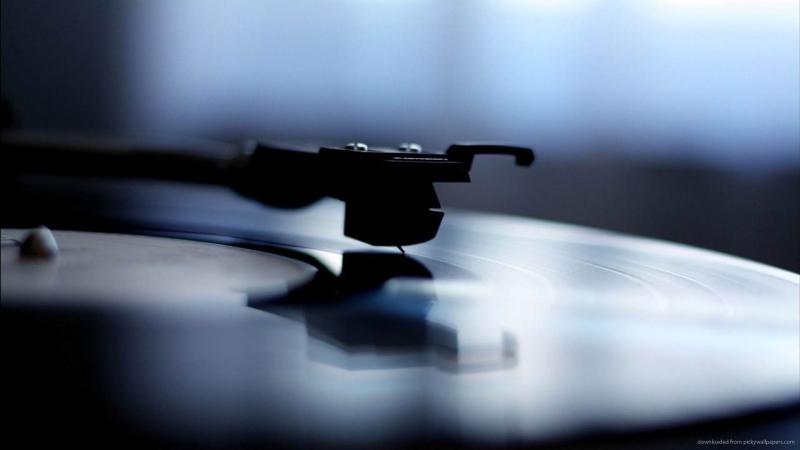 With a crackle and a hiss, we're back
Have you been to a record shop lately? Now that our honeymoon with virtual music is revealed as completely lacking romance, record shops are thriving again. And it's not CDs these shoppers are after. Those have been squeezed off into a far corner stocking only immediately sellable fare such as The Beatles, The Smiths, Led Zep, and early Oasis. No, the rest of the shop has been taken over by hoards, layers, tranches of alphabetized 12" vinyl, ordered by genre.
Whether it's regarded as whacky retro chic or simply a return to the "good old days", vinyl boom times are here.
For many music lovers, the tide of enthusiasm for MP3s has receded. Such non-physical formats are boring and pragmatic, rendering music valueless and usually shaving away huge hunks of data, castrating frequencies to render songs bulk-manageable. How long could that remain a blast? Only the most blinkered bit-torrent enthusiast continues to extol illicit downloads as a blow for the little guy against corporate giants. Such free music is here to stay but it's nothing to boast about. Few fool themselves that the end result is anything more than stealing money from musicians.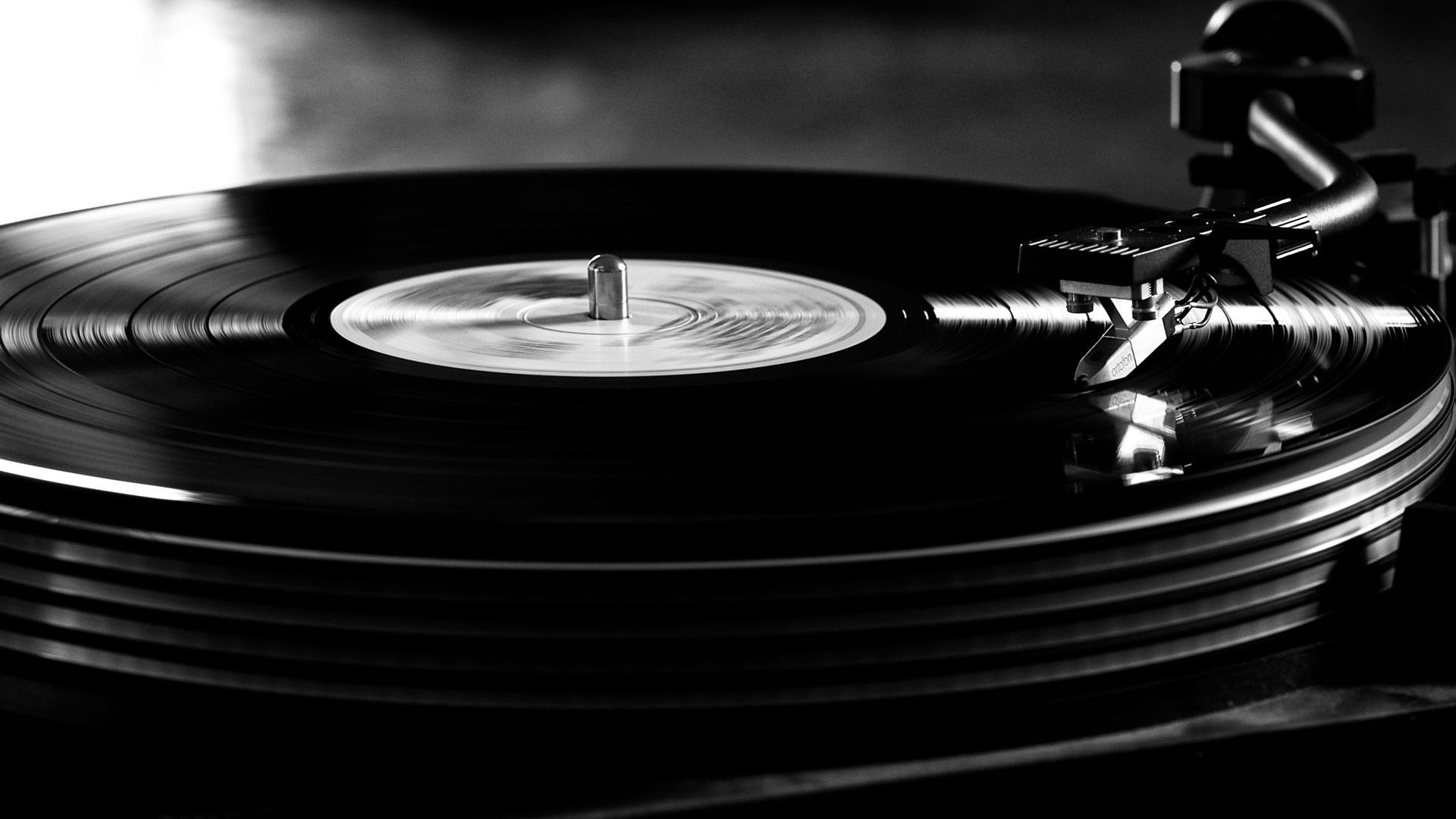 And so to vinyl. Unfortunately demand now outstrips supply. Everyone wants their release as a 180 gram vinyl pressing but the majority of European production plants folded during the course of the last decade. Thus, from major labels touting heritage box-sets to backstreet indie runs of 100, all are finding prices rising and queues to get their music out there. But it's worth it. The clichés are true. Vinyl is warmer. Album cover art is part of the pleasure of popular music, a delicious game of pattern recognition. The sheer "thingness of the thing", as post-structuralist over-thinkers would have it. Just putting it on the turntable is a joy, whether because of recent iconic appearances on camera, from Kill Bill to The Walking Dead, or just simple format nostalgia. It feels like coming home. It feels right.
All this is by way of saying, "Hello." I will be regularly covering vinyl releases on theartsdesk, starting in January. I'll be focusing primarily on new independent material, quality re-releases and dance 12"s. For theartsdesk on Vinyl I will only be covering vinyl, not MP3s, streams or CDs of music that will "shortly be appearing" on vinyl. Just vinyl. If you wish to send me some, please make contact with me at thomash.green@theartsdesk.com where an address will be made available. For now, let's begin with three of the best from the last month.
The Bug Angels & Devils (Ninja Tune)
The venerable Ninja Tune label is not only consistently home to the most intriguing vanguard electronic music, it has also long maintained a sturdy vinyl output, packaging everything with a connoisseur's attention to detail and ensuring their mastering allows real depth and richness. The latter quality comes particularly in handy when dealing with Kevin Martin's techno-dub assault system, The Bug, so where better to kick off theartsdesk on Vinyl? The Bug were responsible last year for the tasty yellow vinyl 7" "Hardcore Lover/Goodbye" and now a whole album appears, some months after its online/CD release, due to mastering issues. It's a psychedelic gatefold sleeve affair that veers between twisted ragga and post-dubstep doom, all of it with a bass end that made sound engineers go goggle-eyed when played as warm-up at a recently attended gig.
Spookyland Rock'n'Roll Weakling (PIAS/Monday)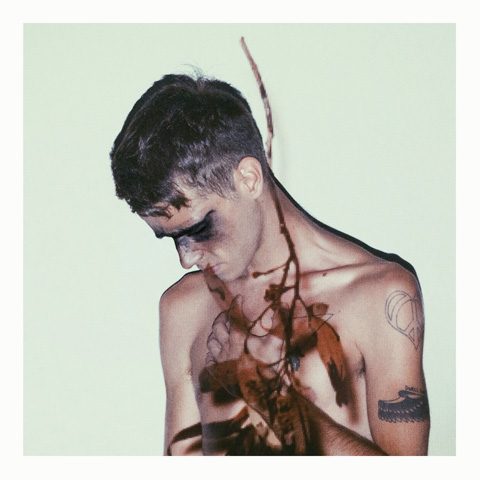 Spookyland are a four-piece from Sydney and this EP has been out on vinyl for a month. The presentation is curious, with the same four songs on both sides. The sound might have improved if they'd been given the breathing space of two tracks per side. That said, every one of these songs is worth listening to many more times than twice. Frontman Marcus Gordon has a great voice, in that it's unique and borderline irritating, a piercing whine that channels Brian Molko by way of Jello Biafra. Happily he has the songs to make his sneering tones work, especially the venomous murder blues of "Blood in the Rain" and the slower burning "The Silly Fucking Thing" (being his repeatedly breaking heart).
T.Rex The Vinyl Collection (Universal/Edsel/Demon)
Eight albums from Marc Bolan, the man who set the glam bandwagon rolling, only to be usurped by his great rival, David Bowie. It's a run from 1970's T-Rex, the first album to drop the "Tyrannosaurus" prefix although still in Bolan's Tolkien-esque late Sixties hippy-dippy style, through to the band's final studio album, 1977's Dandy in the Underworld, recorded only a few months before Bolan's death and tinted with songwriting redolent of the singer's affection for the nascent punk movement. Unlike the CD box, the vinyl edition arrives without an added selection of bonus cuts. A coloured vinyl version, a limited edition of 500, is also available through DC2, Demon's online outlet. It's a release for the Christmas present market, as much as Bolan's famously rabid fanbase, and its glossy mastering may prove a tad sheeny for the latter. Nevertheless, an enjoyable festive-friendly package.
Whether it's regarded as whacky retro chic or simply a return to the 'good old days', vinyl boom times are here
Share this article