theartsdesk on Vinyl: Volume 2
theartsdesk on Vinyl: Volume 2
The best of the month's records
Saturday, 31 January 2015
Droppin' the needle again and again
Did you know that Jack White's Lazaretto album sold nearly 87,000 copies on vinyl last year? Sales continue to rise all over with European manufacturing facilities running at full tilt. Given the demand for vinyl has risen 800% in the last decade, that's not so surprising. Dance music, as ever, lauds the format, with the massive Tomorrowland rave/festival in Belgium this July announcing a vinyl-only stage to be headed up by long time aficionado, Sven Väth.
theartsdesk on Vinyl
also continues to celebrate this resurgence with our wide-ranging monthly round-up.
Jóhann Jóhannsson The Theory of Everything OST (Universal/AtTheMovies Music on Vinyl)
In terms of warm depth to its mastering, this double album is delicious, the real deal. Naturally it helps that the music is also lovely, ranging from delicate string pieces to attention-grabbing Philip Glass-like looped orchestral thrusting. Icelandic composer Jóhann Jóhannsson has long bestrode the boundary between avant-classical adventuring and smart, thoughtful electronica (think labels such as 4AD, Mille Plateaux and Fat Cat). He was, then, the perfect choice to soundtrack James Marsh's Stephen Hawking love story, The Theory of Everything, musically combining symphonic human emotion with scientific structure. The Golden Globe-winning result is up for an Oscar. It works as a stand-alone suite and deserves it. What's more, it comes on transparent vinyl which surely adds to the pleasure.
Kitty, Daisy & Lewis The Third (Sunday Best)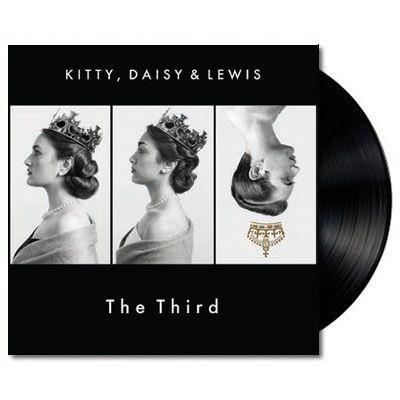 If ever there was a group that needed their album on vinyl, it's festival-rockin' blues modernists and siblings, Kitty, Daisy & Lewis. The sound is clear and good and I can imagine them personally overseeing the vinyl cut as more important than other formats. The notes on the back state, "For best results, use a lightweight pickup and a clean stylus… These recordings were made in stereo direct to Ampex and Studer magnetic tape recorders. The frequency response of all recording systems employed was flat from 30 to 16000cps +/- ½ db." Such hi-fi geek attention to detail aside, the trio's third is their best album so far, the first to make them a home-listening proposition rather than just festival entertainment. They've wandered out from under the shadows of their jump-blues heroes and created a contagious hotch-potch of honky-tonky, pop, ska blues, funk and most importantly, memorable songwriting.
Sherwood & Pinch Late Night Endless (Tectonic/On-U)
You need decent bassbins for this album. Mine can hardly take it. Time for an upgrade! Adrian Sherwood and his On-U Sound label are mainstays of twisted, innovative, dub experimentation and Pinch is an originator from Bristol's dubstep netherworld. The latter was my first ever dubstep-related interviewee, just over a decade ago, and the club night he was then running was filled with spiffheads nodding to wide varieties of what I then thought of as "digital dub", before dubstep's sound became codified. This album returns to that kind of thinking, coming on like Colourbox's sampledelic Eighties albums mingled with classic On-U, all underpinned by a gigantic bass end. A bit of a monster.
Lynyrd Skynyrd Vinyl Collection (MCA/Universal)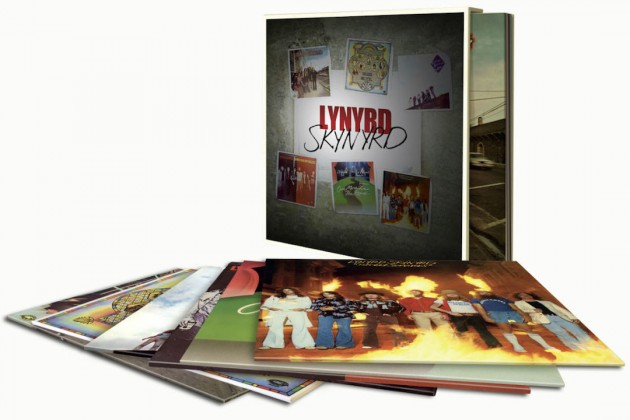 Who likes Lynyrd Skynyrd outside of the American Midwest? Well, I do, for starters. I never understood the whole Kings of Leon thing. Your sex is on fire? Is that the best you can do? Gimme a break. Europe loved them but as far as I could see they were a boy band version of the hairy, contentious, real 1970s deal. Skynyrd's 1973 debut, (Pronounced 'Lĕh-'nérd 'Skin-'nérd), is a stone cold classic, up with the Stones' best, but with a roughneck, honkytonk authenticity the Dartford boys could only dream of. This collection contains the first five albums, the ones made prior to the horrendous air crash that finished the original band in 1977, and throws in the 1976 live set One More From The Road. The quality slowly dips as their career progresses until a return to form with the arrival in the group of guitar prodigy Steven Gaines for the final album, Street Survivors. The latter is presented in its original, controversial and withdrawn cover featuring the group amid flames, released only days before the crash that killed Gaines, band leader Ronnie van Zant and four others (not in the band). A question remains, however: Who is this reissue aimed at in the UK? These albums are available for three quid each online, and in versions that have their original depth rather than mastered from digital, which loses some richness. That said, the presentation is decent, with original inner sleeves reproduced, and these will do until the major labels sort out their vinyl mastering issues.
Pinkshinyultrablast Everything Else Matters (Club AC30)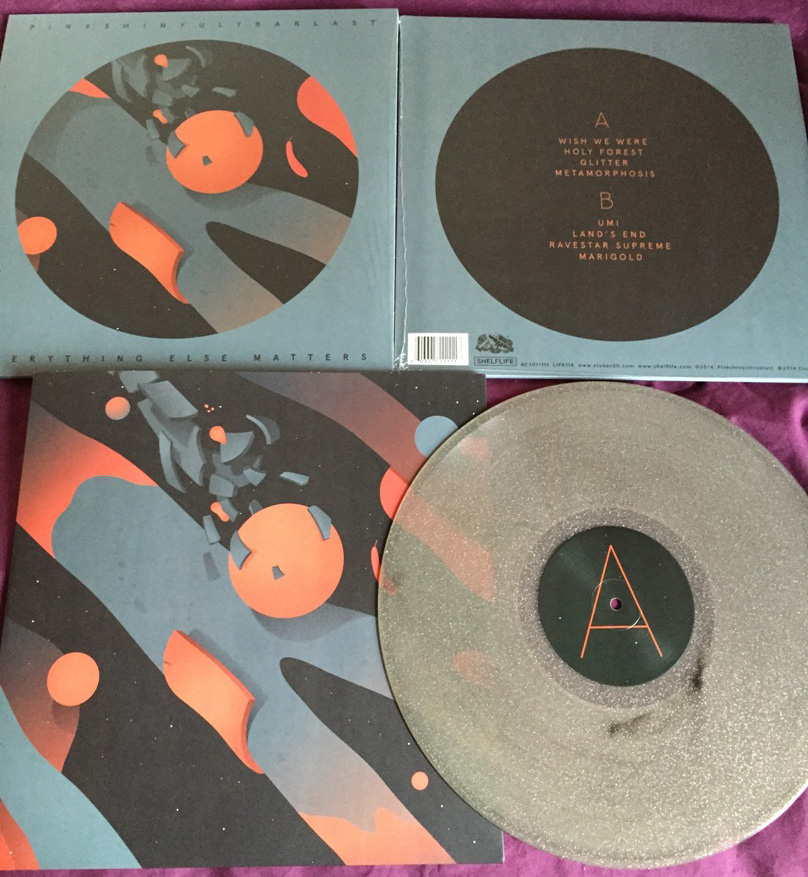 If you're going to go to the trouble of pressing up your music on vinyl, why not go the full hog and press it onto translucent glittery silver vinyl? Such is the wise thinking of Saint-Petersburg quartet Pinkshinyultrablast who major in walls of melodic, orchestral layered guitars and sound like a fusion of shoegaze icons Ride and Lush, but with the added advantage of 1990s-sounding synths creeping about in the quiet bits. Their album is a surprisingly tuneful head-bath, richly transferred to the vinyl grooves.
Veronique Vincent & Asak Maboul with the Honeymoon Killers Ex-Futur (Crammed Discs)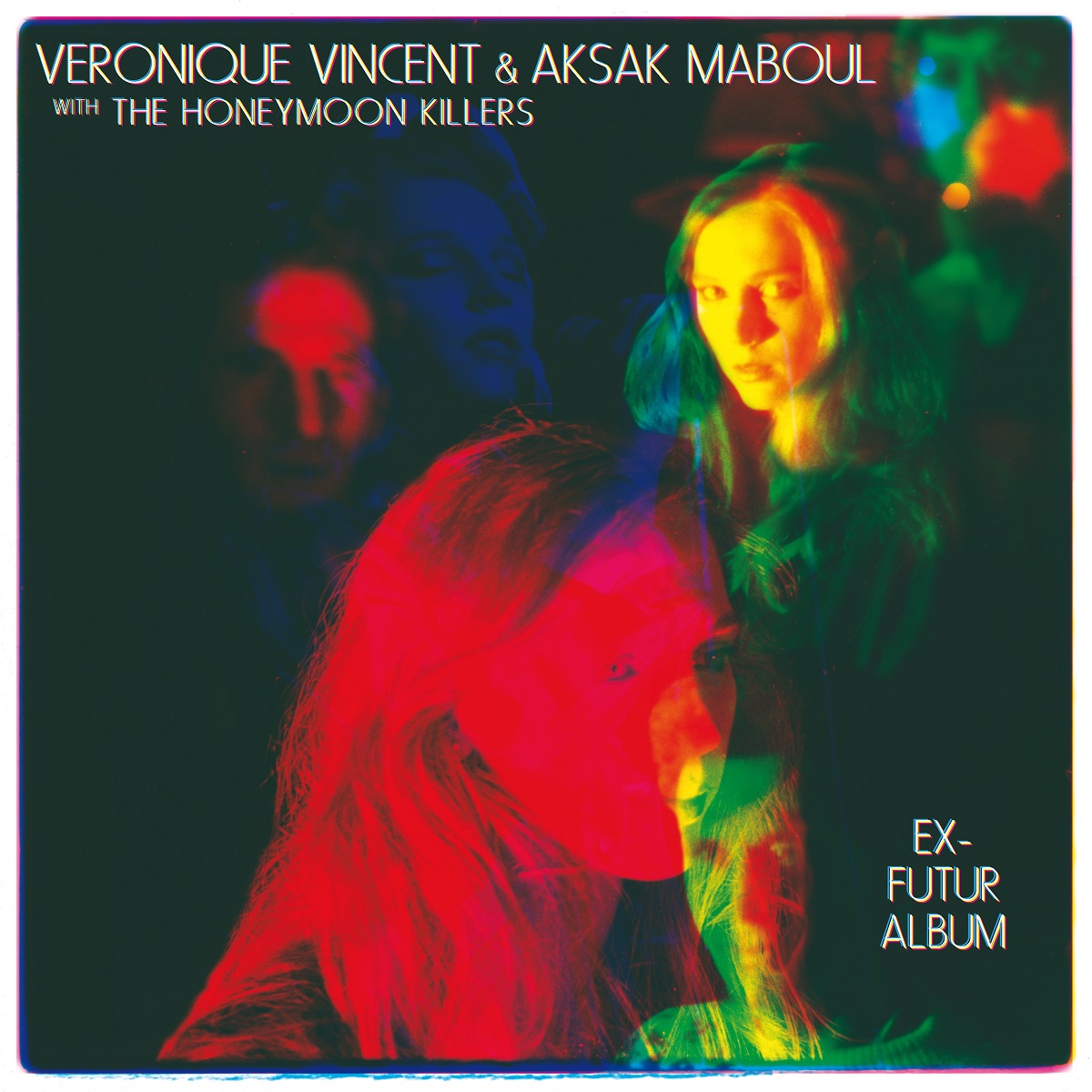 One of the joys of vinyl is boutique re-releases of completely off-piste material. Here, for instance, is the founder of global eclecto-maniac label Crammed Discs, Marc Hollander, putting out unreleased material his oddball late-Seventies/early Eighties outfit Aksak Maboul recorded with fellow Belgian experimentalists the Honeymoon Killers. The latter's lead singer, Veronique Vincent, briefly created a media stir in 1982, back when everyone at the NME was pretending to be a cappuccino-quaffing Deleuzian post-structuralist. Subtitled "The unfinished avant-pop album/1981-1983", it's a likeable Francophone curiosity, the missing link between Parisian easy-listening ironists Nouvelle Vague and the sound of New York's seminal ZE Records. Perfect, in fact, to show off the turntable as host to post-pub offbeat eccentricity.
If you're going to go to the trouble of pressing up your music on vinyl, why not go the full hog and press it onto translucent glittery silver vinyl?
Share this article