theartsdesk on Vinyl: Volume 3 - Nick Cave, Max Richter, Vessels, and more |

reviews, news & interviews
theartsdesk on Vinyl: Volume 3 - Nick Cave, Max Richter, Vessels, and more
theartsdesk on Vinyl: Volume 3 - Nick Cave, Max Richter, Vessels, and more
Monthly round-up of what's new and on record
But what album is it...
Did you know there's a heated debate going on about "hot stampers"? As the resurgence in vinyl continues, there are those who wish to attribute value to their own knowledge and to their vinyl collections. In the e-consumer trenches, where audiophiles heatedly discuss purchasing and repurchasing classic albums, there's been much debate about major label reproductions from digital masters, about how they lose the richness of the originals.
On the other hand, finding a "hot stamper", a version cut early in the album's pressing run, when the metal stamp from which it was imprinted was fresh, is considered a holy grail. Here at
theartsdesk on Vinyl
, it's clear many re-releases have a thin, flat sonic quality, compared to the way those grooves were originally intended to sound, but the majority of smaller releases have had great care taken over them, especially if anyone involved comes from the dance-electronic universe. As ever, we run the gamut from orchestral to demented weirdness and all posts in-between.
We welcome any and all vinyl for review. Please hit thomash.green@theartsdesk.com for a postal address. Unless otherwise stated, all vinyl comes with a CD or download code.
Max Richter The Blue Notebooks (Deutsche Grammophon)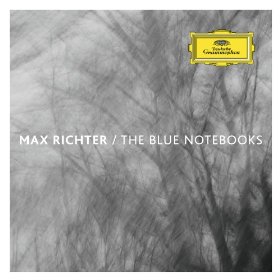 There's a very good reason why old school classical music wonks are analogue-obsessed, why they insist on vinyl. It's the warmth, dear. And here Max Richter's breakthrough 2004 suite is re-released, as if to prove the point. The listener is enveloped in sparse, delicate piano melancholia and quietly emotive strings, all interspersed with electronic whisperings and Tilda Swinton intoning enigmatic passages from Kafka. The whole has a mesmeric, dreamlike quality, as its Anglo-German composer intended, and there's even a bonus track, "On the Nature of Daylight", a piece whose sombre atmosphere of gradually building string cadences is purely orchestral, throwing into relief the rest of this elegiacally beautiful album.
Suicideyear Japan (Software/Kemado)
Is "sadwave" really a thing? Or did someone make it up in some far-flung, dingy, next generation darknet backwater? Down there, where there are no #s, nano-beings exist. Suicideyear – AKA Baton Rouge teenager James Prudhomme – is one. He created the former identity to sell obliquely motif'd tee-shirts but has since disappeared into the incomprehensible virtual subculture of "mixtapes" (which aren't tapes or mixes at all). Get into all that if you wish, grow a beard while you're at it. I don't think I will, but this hunk of transparent vinyl is quite a thing, made of blooping, simple 808 drum patterns, echoing post-dubstep curiosities. It's gloomy yet bright with android sparkle, all licked with something ineffably oriental.
Nick Cave & the Bad Seeds The Good Son + Henry's Dream + Let Love In + Murder Ballads + The Boatman's Call + No More Shall We Part + From Her To Eternity + The Firsborn is Dead + Kicking Against the Pricks + Your Funeral…My Trial + Tender Pray + Nocturama + Abbatoir Blues/The Lyre of Orpheus + DIG, LAZARUS, DIG!!! (Mute)
What a haul! Nick Cave's entire career with the Bad Seeds – with the exception of his last album, Push the Sky Away - is resurrected on solid 180 gram vinyl. Inner sleeves and all details are impeccably reproduced. It is, in fact, the fourteen albums that feature founding member and departed Seed Mick Harvey, and he oversaw the mastering process. A good job he's made of it too, whether thumping through the post-Birthday Party grind of "Hard on for Love" on Your Funeral… My Trial (1986), letting the music breathe with the plaintive, stark piano shuffle of "People Ain't No Good" from the surprisingly Spartan The Boatman's Call (1997), or facilitating the gypsy roar of "Supernaturally" from the double outing Abbatoir Blues/The Lyre of Orpheus (2004). Cave has long ago proved himself a major talent, a literary urban bluesman whose amused wit is matched by a devilish punk streak, and this epic vinyl harvest will be welcomed by all those longterm devotees who've started digging their dusty turntables out of the attic.
Surf City Jekyll Island (Fire)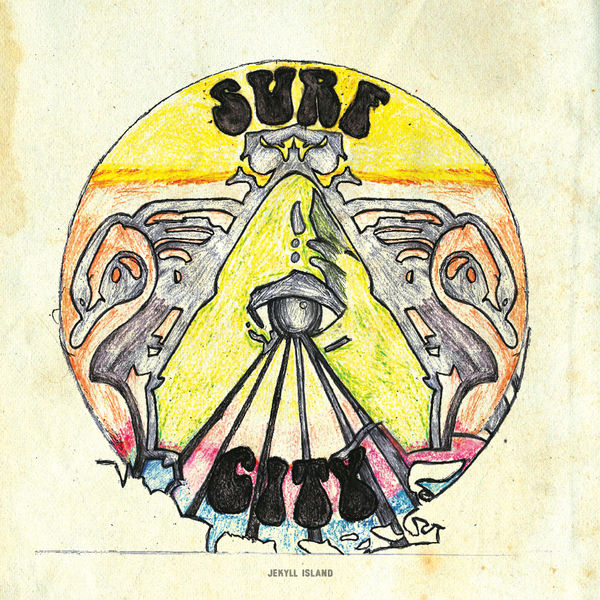 Cheap-as-chips presentation in the good old fashioned indie way, with an inner sleeve paying tribute to the Jesus & Mary Chain, all packaging fuzzy, stoned, sunshine guitar pop that's derivatively enjoyable. The latter band are undoubtedly an influence on this New Zealand outfit but so is everything from Galaxy 500 to The Pastels to Dinosaur Jr to anyone who ever combined sweet melodies with a messy, opiated approach to amplification and delivery. Flip to, ahem, "Hollow Veins" to take a typical taste. It's exactly the sort of thing Alan McGee would have signed to Creation circa 1984 so, if you're trapped in a quantum loop that's forever vintage Sterling Morrison, this will likely be your bag.
The Blood Tub Orchestra We're Glad You've Got a Gun (Phono Erotic)
A 10" presented in full steampunk Victoriana glory. "The ghosts of the halls returning in the guises of demons," it says on the cover among medals, drawings and a notification that the release is "supported using public funding by the Arts Council England". The "halls" referred to are of the music variety and what we have here is a murkily recorded folk archive project, helmed by Tim Whelan, once of Transglobal Underground, and performed by cacophony merchants the London Dirthole Company in disguise. 19th century fare and Edwardian music hall tunes are resurrected, coming on like a grungier, less political Chumbawumba rowdily exploring a fascinating tangent.
Vessels Dilate (Bias)
I'm sorry to say we're very late on this one but it's too good to bypass. Vessels, from Yorkshire, have been lurking around a while, doing post-rocky things that never really piqued my interest. Their third album, however, shows them leap aboard a 4/4 beat, while retaining a lush musicality from their guitar band days. The two-tracks-per-side double vinyl gives this stately, twinkling techno the space it needs to sweep the listener away. It can be consumed as an album in a sitting, or dipped into by DJs for late night head-nodding dance-offs. Vessels' time has come. They should set the festival season afire.
Mélanie De Biasio No Deal Remixed (PIAS)
And where better to end than a remix package, one of vinyl's original strongholds. No Deal Remixed, however, is not a collection by the latest clubland producers, hauled in to blow new life into the sales of a niche artist. Instead, these eight tracks seldom stray too far onto the dancefloor. Instead, Gilles Peterson took it upon himself to oversee a classy reimagining of songs from Belgian jazz singer De Biasio's last album. They range from the his own abstract beats reconstruction of "With Love/Sweet Darling Pain" to a percussion-free Eels remix, with the dynamic never pushing much beyond a very sedate deep house plod. It's a bit too grown up for me but I could see it appealing in smoky rooms at 1.30 AM for a more gentrified crowd.
Is "sadwave" really a thing? Or did someone make it up in some far-flung, dingy, next generation darknet backwater?
Share this article