theartsdesk on Vinyl: Volume 5 |

reviews, news & interviews
theartsdesk on Vinyl: Volume 5
theartsdesk on Vinyl: Volume 5
This month's vital vinyl reviewed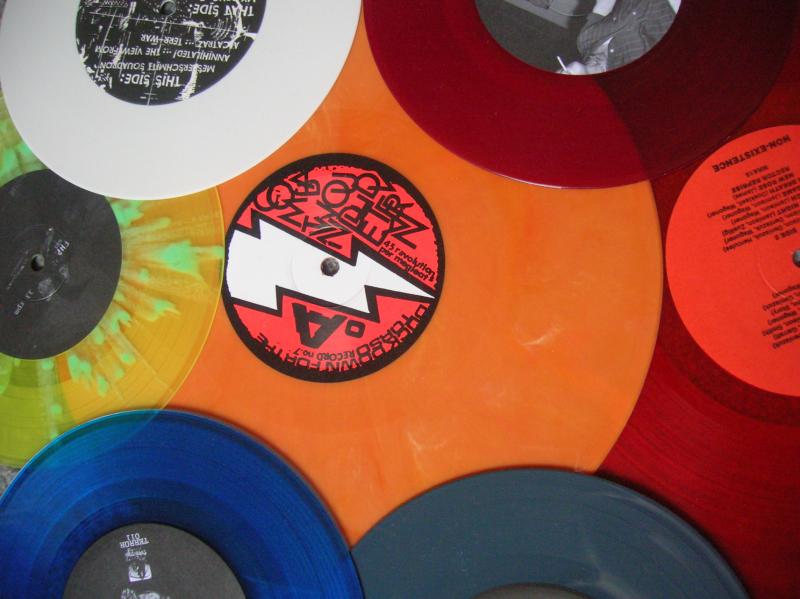 Welcome to a many coloured kingdom
The big vinyl storm in the US media over the last month has been a kerfuffle about VNYL, the service that hoped to do for vinyl what Lovefilm used to do for DVDs. The idea, backed by a hefty and successful Kickstarter campaign, was VNYL would send members three records, based on their stated tastes and chosen by connoisseurs. These could be listened to and returned, to be replaced with others. Sounds like a dreadful idea. Vinyl is delicate and surely one of its pleasures is ownership?
If there are scratches, they've been earned at your own parties and late nights. Unlike MP3s and CDs, vinyl is solely a long term analogue relationship, not a fleeting affair.
Anyway, it didn't work out. The idea violated an obscure copyright law about renting records, so VNYL simply started sending out records, dropping the Lovefilm model and acting, in essence, like an old-fashioned record club. The bit that makes it all worth mentioning is their idea of what might constitute a decent choice of music. This seemed to consist of sending people what appeared to be any old dross they'd found in charity shops and car boot sales. My favourite example is a fan of Spiritualised and LCD Soundsystem being sent ancient albums by Lionel Richie and bland prog-funker Michael Quatro, and a Best of the Seventies collection. It's an idea worth riffing on. I love the notion of some Dalston beardy into Fuck Buttons and Tame Impala snaffling a line of K and trying to get his head into All Time Party Dances and Other Favourites by Mrs Mills or Face Value by Phil Collins. But enough. On with the show, this month's reviews…
We welcome any and all vinyl for review. Please hit thomash.green@theartsdesk.com for a postal address. Unless otherwise stated, all vinyl comes with a CD or download code.
Grace Jones Disco Box (Island/Universal)
Before she was the Grace Jones of "Slave to the Rhythm", "Pull Up to the Bumper" et al, she was a New York supermodel and Studio 54 regular who seemed to spend the latter half of the Seventies parading around in unrepentant, sexually aggressive nakedness. During this time she recorded three albums with Tom Moulton, the man whose mixes were behind the original rise of the 12" single. They are re-released together and are loads of hedonic fun, starting with Portfolio (1977), which focuses on the schmaltzier side of things (such as "Send in the Clowns"), moving through Fame (1978) to 1979's Muse, by which time disco's decadence is overt, with Jones openly, voraciously relishing S&M on "Suffer". One of the joys, especially in this age of Autotune, is Jones's strident out-of-tune bullishness on various tracks, while on others (such as "I Need A Man"), she adopts a far more in-key cabaret-pop voice. There's an extra album of different versions, 12" mixes, etc, and the whole comes with a glossy 12" booklet featuring an essay by disco historian Daryl Easlea.
YDI A Place in the Sun/Black Dust (Southern Lord)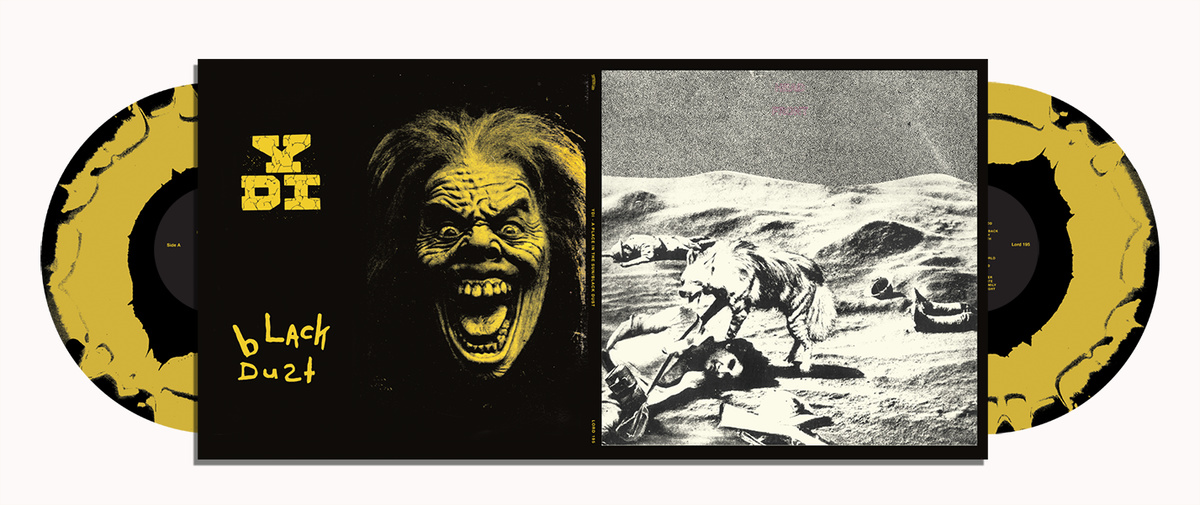 Arriving on a glorious splurge of messy black and yellow-splattered vinyl, this double represents the entire recorded output of Philadelphia hardcore death metallers YDI (pronounced "why die") who existed between 1983 and 1985. LA stoner/doom metal label Southern Lord are expert at digging up and celebrating such material and they do a great job here, offering a package that features two albums, an EP and two cuts off the Red Music label compilation Get Off My Back – We're Doing It Ourselves. There's also a 10" booklet that shows the band, led by black frontman Jackal Ssex Zombie (sic), turn from glam wannabes into roaring punks. The music is rough-edged and bulldozing throughout, from their demos to the caustically invigorating "A Place in the Sun EP" (check out "Why Die?" for pure visceral assault) to their final Black Dust album. For genre cognoscente their lo-fi, riff-heavy songs have an oddly experimental edge that sets them slightly apart.
Underworld vs Heller & Farley Baby Wants to Ride (Junior Boys Own)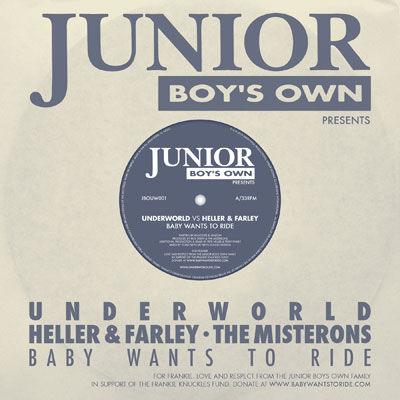 A dance 12"! Send me more, please! Back in the proverbial day (AKA the 1990s), when I reviewed singles for DJ Magazine, I'd be sent tens of 12"s every week. It was a glorious thing and this very label, Junior Boys Own, was among those sending them. This, however, is a special, one-off charity outing in honour of the late godfather of house music, Frankie Knuckles, a rejig of his and Jamie Principle's Traxx Records classic, raising money for Elton John's AIDS Foundation. It's a respectable update, giving the tune added tech-house heft, with Karl Hyde jamming celebratory new lyrics, and there's a spacier mix by Darren Price & JBO co-founder Steve Hall's Misterons unit on the flip. It's a run of only 1000 that can be ordered from an especially designated website.
Mugwump Unspell (Subfield/!K7)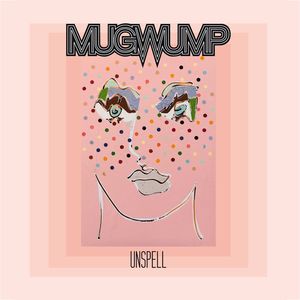 Belgian DJ-producer Geoffroy Mugwump has pumped out quirky dancefloor fare for a multitude of labels, ranging from Kompakt to Cocoon. These include the string-swept 2008 deep-tech corker "Boudade", but his debut album Unspell, while club-friendly, moves away from straight foot-moving fare. Working with a variety of singers and producers, including Circlesquare, Luke Jenner and Von Spar, he has created a set that swerves easily between mid-Eighties Depeche Mode/Scritti Politti territory and twitchy – but contagious – electro-flavoured material. The stand-out track is the Prince-on-slow-drugs pulse of "Until You're Worth It", created in conjunction with the ever-amazing Mungolian Jetset.
Sara Lowes The Joy of Waiting (Railing)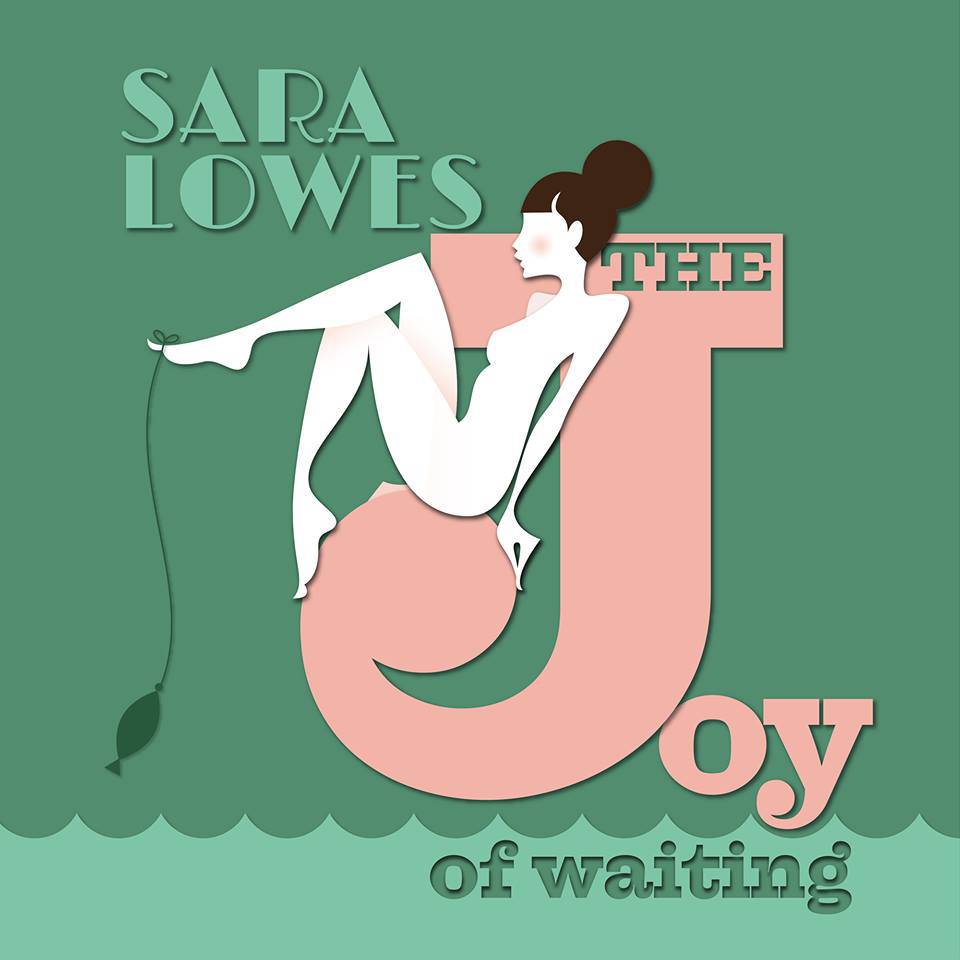 After a decade waiting in the wings at the crossover point between indie, folk and Americana, working with Daniel Johnston, Micah P Hinson, King Creosote and many others, Mancunian singer-composer Sara Lowes raises the quality bar high on her third album. A concept affair, loosely based around the novelist-playwright JB Priestly, it's awash with carefully structured playing by her 12 piece ensemble, strings a-go-go, Hammond keys, and an overall theatrical sweep. Presented on two 12"s to be played at 45 RPM, the sound is rich, adorned with lush musical embellishments, and a kind of sedate drawing room funkiness. It comes over rather like film music, or even a musical, and is a finely wrought creation, a little sweet and well-mannered for my tastes but a thing of beauty, nonetheless.
Also Worthy of Mention
Gallows Desolation Sounds (Venn/Play It Again Sam): Once NME-backed great punk hopes, Gallows drifted into generic hardcore metal when they replaced frontman Frank Carter with Canadian singer Wade MacNeil in 2011. However, the new album is a step back in the right direction and arrives on vinyl featuring a purple explosion.
The Glue Ensemble We Used To Live Round Here (Japan/Apart): Wistful bedroom indie, a boutique micro-release of melancholia-tinted, Americana-flecked sounds from an internationalist combo.
Nordic Giants A Séance of Dark Delusions (KScope): KScope, a label boasting "post-progressive sounds", is a vinyl stronghold for the likes of everyone from Porcupine Tree to Marillion's Steve Hogarth. They're giving this Scandinavian outfit a big push and their orchestral opulence, like an over-lush God Speed You! Black Emperor, may appeal to some, but its overripe classical aspirations are too much for my palate.
Rituals Other Lives (TBD/Play It Again Sam): More proggy fare, this time of the wannabe Muse/Radiohead variety but… WHITE VINYL ALERT!
One of this record's joys, especially in this age of Autotune, is Grace Jones's strident out-of-tune bullishness
Share this article