Cargill, Yoshino, SCO, Ticciati, Usher Hall, Edinburgh |

reviews, news & interviews
Cargill, Yoshino, SCO, Ticciati, Usher Hall, Edinburgh
Cargill, Yoshino, SCO, Ticciati, Usher Hall, Edinburgh
Chamber orchestra pushes boundaries with sinewy Mahler
The Scottish Chamber Orchestra at the Usher Hall
"Mahler, with a chamber orchestra?" In his introduction to the Scottish Chamber Orchestra's winter season brochure, principal conductor Robin Ticciati anticipates the reaction of an audience brought up to believe that a chamber orchestra leaves its comfort zone somewhere in the early 19th Century.
But the truth is that in the 40-odd years of its existence this innovative orchestra has persistently pushed at the boundaries of its core classical repertoire, where justified historically or musically – in the case of Brahms symphonies, for example, it is now widely acknowledged that early performances were given by forces much smaller than those we are accustomed to.
In some instances the SCO has expanded its repertoire by expanding the orchestra, a recent example being the gargantuan (and unrecognisable) band put together to accompany Ute Lemper during the 2014 Edinburgh Festival. So I was curious to see what sort of orchestra Ticciati would field for Mahler's Fourth Symphony. This is the composer's most slender symphonic offering, but would Ticciati get away with a true chamber orchestra (with sleighbells, of course) or would he end up with a de facto symphony orchestra? I imagined him, in rehearsal, a bit like Mahler at the Vienna Opera, impatiently casting around, demanding more strings, more noise, bigger drums, until the orchestra were large enough to cope with the score.
In the event, I counted over 50 players on stage, quite a lot more than you would need for a Haydn symphony, but the look, feel, and tone of the ensemble was definitely that of a chamber orchestra. Mahler with these forces is lucid, transparent, and rather sinewy. With fewer strings to veil the sound, Mahler's intricate writing for woodwind is prominent to the point that it seems over-exposed, almost a bit chilly. I noticed first clarinettist Maximiliano Martin dutifully raising his bell above the music stand, as Mahler requests, and tooting away like H.E. Bateman's "one note man", but such an exhibition was scarcely necessary.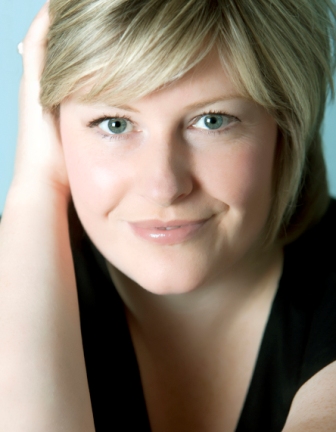 If the notes were there, and of course they were, all beautifully played by these outstanding musicians, did it add up to a true Mahlerian experience? For this listener the answer has to be "no": not because the answer "yes" would undermine almost every other performance anywhere in the world, but because the lack of weight in the strings was unable to provide an effective emotional counterweight to the rest of the orchestra. You perhaps don't miss it until you try and manage without it, but Mahler demands more than just clarity from his big string themes: implicit in the writing is a sense of breadth and fullness that, for all their efforts, could not be conveyed by such small forces, particularly in the wide open spaces of the Usher Hall. The cellos, in particular, have some key moments that were perfectly audible and played with great enthusiasm, but they needed more than six.
Forget all that, if you would, for the last movement, when the balance (and it is all about balance) is completely recalibrated for the soprano soloist, or in this case the mezzo Karen Cargill (pictured above). This was easily the most successful movement, Cargill soft and shaded, her "Himmlische Leben" (heavenly life) more thoughtful and less joyful than you might expect. Next week she joins forces with the same orchestra but in the smaller space of the Queen's Hall, for Mahler's Kindertotenlieder, a combination that on last night's evidence should be memorable.
The concert began with a nearly-new commission, a harp concerto by the Japanese composer Toshio Hosokawa titled Aeolus, Re-Turning III, performed in a new arrangement in front of a smaller orchestra by Naoko Yoshino. This was an almost entirely static work, with strange seductive gasps from the orchestra, eerie glissandi strings, and only occasional bursts of energy from the brass. A persistent bass drum and three triangles provided a filmic underscore to music whose lack of melodic or rhythmic impulse could not be saved by fleeting moments of intense orchestral beauty.
This concert is repeated tonight at Glasgow City Halls