Reissue CDs Weekly: Madness, ABBA |

reviews, news & interviews
Reissue CDs Weekly: Madness, ABBA
Reissue CDs Weekly: Madness, ABBA
The Nutty Boys on film and the early days of Sweden's first sustainable pop export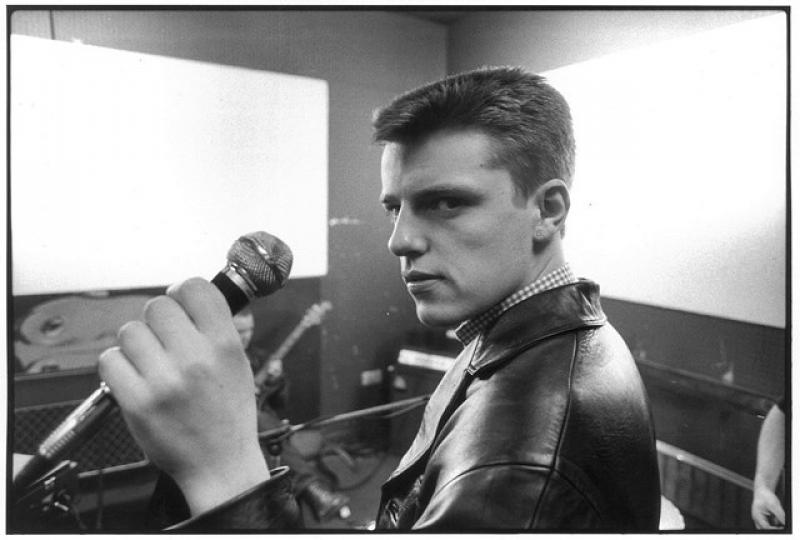 Suggs in a still from Madness' 'Take it or Leave it'
Madness: Take it or Leave it
In 1981, Madness followed The Beatles, Slade and The Sex Pistols by playing versions of themselves in a film. Take it or Leave it is no masterpiece, but it is hugely entertaining. At the time, surprisingly, a soundtrack album wasn't issued and its belated appearance on CD plugs a gap in the story of Madness.
This smart, two-disc set teams a DVD of the film with the shelved album, for which a master tape was assembled. The CD is not a live set though, collecting the rough-and-ready performances seen in the film, but assembles familiar studio recordings and Fats Domino's "I'm Walking" and The Four Tops' "Reach Out I'll be There", both heard in the film. A romp through "Jailhouse Rock" on the original master tape (illustrated in the package) is not heard. Effectively, the shelved soundtrack album told the story of Madness up to that point and, if issued, would have been a precursor of 1982's Top Ten compilation Complete Madness.
The major attraction is the film itself (watch the trailer overleaf), though it has been out on DVD before. Despite being the media's "Nutty Boys", this gritty depiction of the band's evolution has more in common with the bleak Slade in Flame than the cheery A Hard Day's Night.
On arriving to play their first important show, they are instantly needled by a bunch of semi-skinheads. A bust-up in the toilets follows. Members of the band work as municipal gardeners. They are seen at home, with younger siblings. Madness appear indivisible from their north London milieu. It feels more candid than The Clash's Rude Boy, Take it or Leave it's only roughly contemporary parallel. If a myth was being set in stone, it wasn't one which set Madness up as "other" – a group of people apart.
Made on a microscopic budget in a week, the film has a naturalism which brings an edge. So does the lack of restoration of the worn print utilised. Despite the assuredness of their videos, the band members aren't at ease on camera. Suggs is stiff and Lee Thompson is chippy. Best of all is founder member Mike Barson, who assumes the persona of band leader – which he was. He's forever chivvying and pushing it forward. Sometimes passive-aggressively, other times simply aggressively.
It's also a funny film. A work van is gratuitously destroyed in a scene worthy of a Children's Film Foundation production. Their first recording session is held up as they don't all arrive at the studio. They do the Madness walk and there is Star Wars-inspired jappery in an underground station. Take it or Leave it is important to British pop and has to be seen.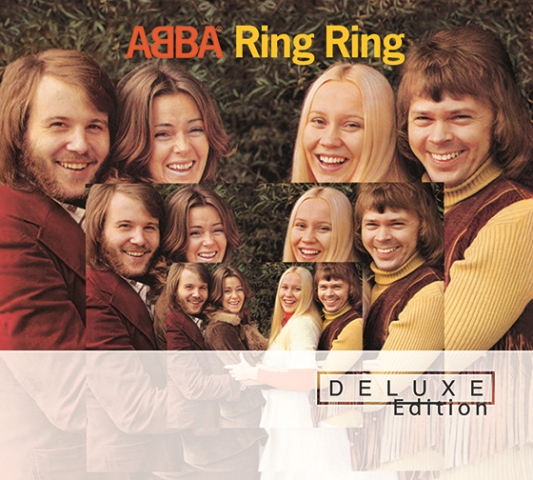 ABBA: Ring Ring
When ABBA won Brighton's Eurovision Song Contest in 1974 with "Waterloo" they seemed to have arrived fully formed. A powerhouse pop outfit in eye-catching clothes, they had a kinetic, melodic song driven by confident, stirring vocals. In fact, the route to this point was scrappy and punctuated by stops and starts. A year earlier, Sweden had rejected them as their 1973 Eurovision entrants. The song which hadn't found favour was "Ring Ring". Nonetheless, it became a Swedish hit and was issued in Britain and South Africa. In Belgium, it was a chart topper. This deluxe edition of the album issued on the single's back brings an opportunity to appreciate ABBA's immediate pre-Eurovision prehistory.
All four ABBA members had musical careers before they came together. Whether in bands or solo, they were well-known in Sweden. Benny Andersson and Björn Ulvaeus had been writing songs together since 1966. But finding a way of taking this forward in the Seventies seemed difficult. Initially, ABBA traded as Björn & Benny, Agentha & Anni-Frid. That mouthful was who the Ring Ring album was credited to originally in Sweden. They became ABBA in 1974. Until then, their individual names carried more weight than that of a band.
Ring Ring in some ways isn't, strictly speaking, an ABBA album. But it was where all four members came together to create what became known world-wide. Post-Eurovision, the album was credited to ABBA.
With fine, entertaining and detailed liner notes, this is a great package. A bonus-track stuffed CD of the album is supplemented by a short DVD. There are curiosities, chiefly an Austrian TV appearance for "Ring Ring" where a pregnant Agnetha Fältskog is replaced by Inger Heinerborg. The album itself is patchy and, as detailed in the booklet, was a piecemeal creation. It's heard in its international, English-language configuration, not how it was originally, locally issued with a Swedish-language "Ring Ring". The song is a barnstormer – their first to showcase the full-bodied ABBA sound. Andersson explains how it was recorded and written on the DVD. The gospel-pop "People Need Love" and the catchy "Nina, Pretty Ballerina" are the album's highlights otherwise. The bonus tracks dig into compositions reconfigured for the album, and also singles featuring the members but issued under other by-lines and by other performers. Ring Ring is not fantastic. But it is essential to understanding how ABBA became Sweden's first sustainable pop export.
Overleaf: watch the trailer for Madness' Take It or Leave It
Despite being the media's 'Nutty Boys', 'Take it or Leave it' is a gritty depiction of Madness' evolution
Share this article