theartsdesk on Vinyl 65: Solomun, Black Sabbath, Trojan Records, The Creation, Seefeel, Motörhead and more |

reviews, news & interviews
theartsdesk on Vinyl 65: Solomun, Black Sabbath, Trojan Records, The Creation, Seefeel, Motörhead and more
theartsdesk on Vinyl 65: Solomun, Black Sabbath, Trojan Records, The Creation, Seefeel, Motörhead and more
The biggest, most wide-ranging regular vinyl reviews in the universe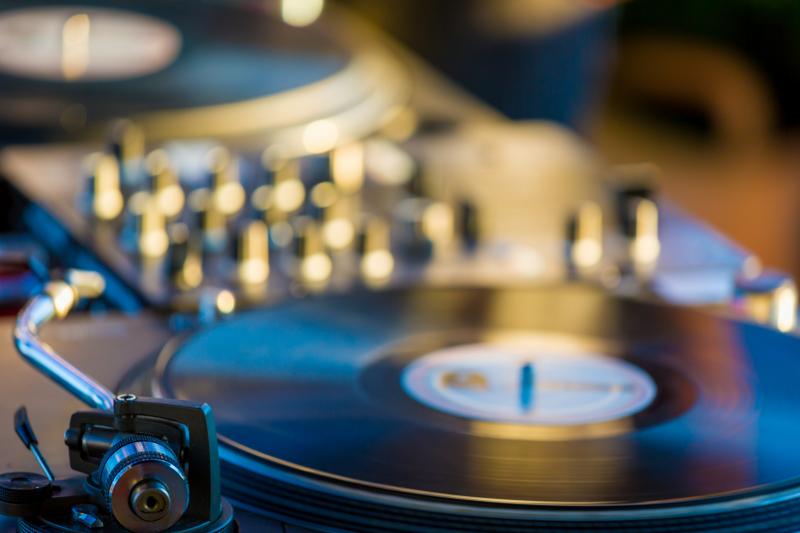 Put the needle, put the needle, put the needle on the record
The latest edition of theartsdesk on Vinyl combines the best new sounds on plastic with the vinyl reissues that are pressing buttons. Ranging from heavy rockin' book-style boxsets to the funkiest summertime 7"s, all musical life is here. Dive in.
VINYL OF THE MONTH
This Is The Deep The Best Is Yet To Come (Part 1) (B3)
London indie outfit This Is The Deep make wonderfully eccentric but catchy music. The Best is Yet to Come (Part 1) is a mini-album that plays at 45 RPM, whose eight songs mingle quirky post-punk dub-funk with something altogether poppier and frothier. They are unafraid of utilising quirky sound effects and stylings that, in others hands, might lead to a kitsch novelty factor, but in theirs the results range from outright pop to the skronk-punk-jazz abstraction of "Eyes on You" to a weird slowie to vaguely Talking Head-ish moments to the cinematic exotica of the title cut. Uncategorizable and brilliant, keep your eyes and ears attuned for more from on this lot.
The Near Jazz Experience Nought to 60 (Cargo) + John Carrol Kirby Septet (Stones Throw)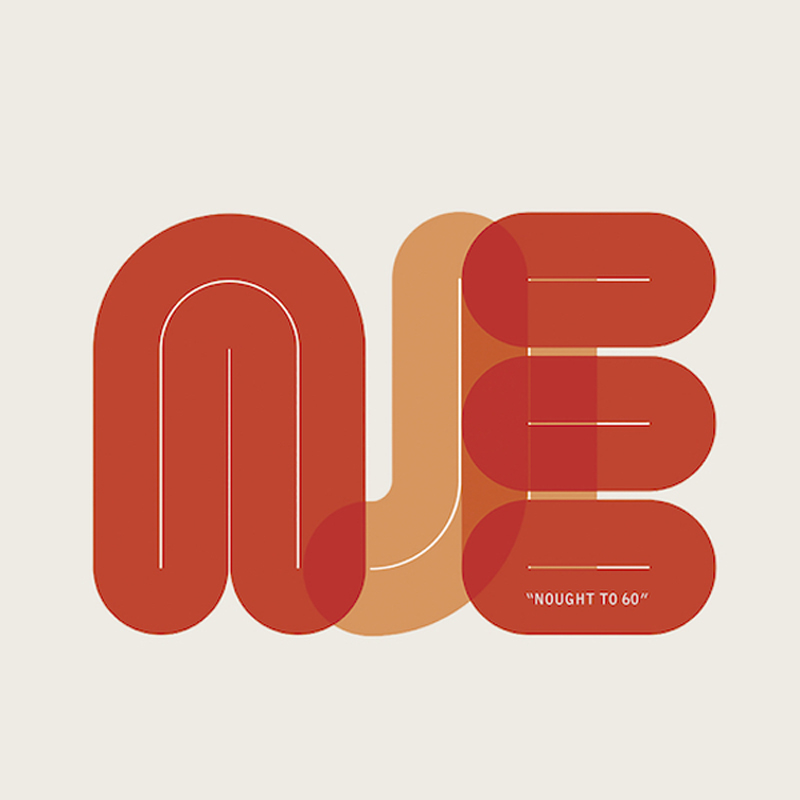 Two from the jazz side of town. Terry Edwards is a musician who gives that place a good name and is one who theartsdesk on Vinyl tries to keep an eye on. His NJE band derive from a nine year residency in east London's Indo pub (now closed), and indeed, the lead, side-long, ten minute track on this mini-album is a tribute to that drinking den, riding a relentless rolling groove that won't quit. The other musicians involved are Madness's Mark Bedford and Simon Charterton, once of The Higsons, and the other three tracks are a slow melodica-laden take on David Bowie's "Five Years", the Ethio-jazz-like "Tizita" (redolent, slightly, of "Night Boat to Cairo", in fact!), and the title track which, over a tinny, distorted drum machine, heads somewhere between New York No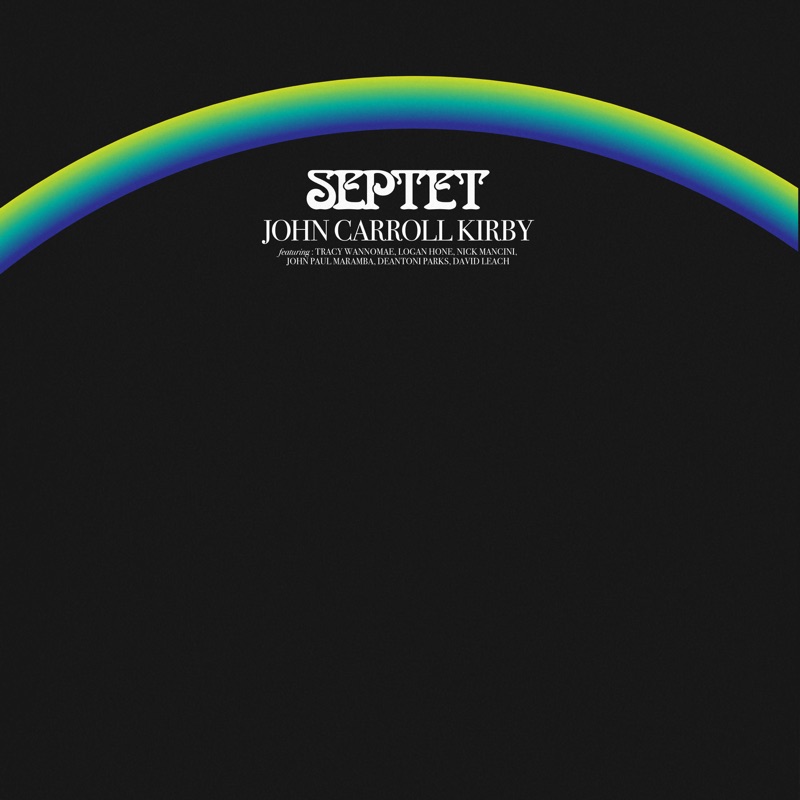 Wave and a Sixties TV theme. The key cut, though, is "Spirit of Indo". Los Angeles pianist/producer John Carrol Kirby comes at jazz from a very different place. What makes NJE's such a vibrant record is a just-go-for-it punk spirit. Kirby, on the other hand, who has co-written with Frank Ocean and Solange Knowles, imbues his seventh album (and second of 2021!) with the spirit of Sixties and Seventies exotica, with easy listening xylophones and Air-ish retro-synth action. On double, it's not an album that demands much of the listener but, like a strong, fruity cocktail on a sunny beachside lunchtime, after a night on the town, it's role is to soothe the senses rather than challenge them.
Black Sabbath Sabotage Super Deluxe Boxset (BMG)
The Sabbath reissue extravaganza continues with a boxset of 1975's Sabotage. Before we move onto all the different bits'n'bobs collected in it, let's just drop the needle on "Symptom of the Universe" and rock out. This song is heavy in a way that points towards what metal bands would be doing five years later, after punk rock had bitten… but, apropos of nothing, containing a closing section of folk-rock pastoral. The boxset also comes with three records of material from the band's 1975 North American tour which is Seventies excessive – check Side Six's lengthy jam section – but, once they have the wind in their sails in the latter half, they gun it. Also included is a replica of the Japanese 7" single "Am I Going Insane", a poster for the 1975 tour, a replica of the Madison Square Garden programme, and a 40 page book of photos and info. The album itself is not one of their greatest but neither is it a stinker; "Thrill of it All" combines a catchy glam-poppy feel with a drum-led groove that's almost funky, "Am I Going Insane" sounds like Kula Shaker, and "The Writ" sees Ozzy raging against the music business surprisingly tunefully as, at the time, the band were mired in legal issues. There's more here than you think, although not typical Sabbath in style.
Solomun Nobody is Not Loved (NIN:/Minimal) + Matt Robertson Enveleau (Subtempo) + Biesmans Planes, Trains & Automobiles (Watergate) + A Guy Called Gerald Trip City (Velocity Press)
Four key new releases hailing from the electronic dance-o-sphere. The highest profile and most interesting of them is by Solomun, a DJ-producer always worth watching. After following electronic dance culture for over three decades, it's become clear that most DJs, however hard they try, hear music from their own genre niche rather than the level- playing field of all popular music. This can be an advantage or disadvantage, depending what's required of them. Solomun is one of the rare ones apparently able to see the landscapes of both clubland and in the wider musical world, a fact recognised by those who demand his remixes (ranging from Lana del Rey to Foals) and also represented by the range of guests on his second album, which include Jamie Foxx, Planningtorock and Zoot Woman. Nobody is Not Loved arrives 12 years after Solomun's debut album (although the Selected Remixes 2009 – 2015 was a solid stop-gap). It's on white vinyl double in gatefold with a poster of a the red-tinted crowd cover art (possibly loved-up weltschmerz for pre-COVID partying). The music is varied, involving, gorgeously produced and, much of it, ear-exciting. Not all the vocals are to this writer's taste but Solomun maintains a clever balance between contemporary pop and deeper sounds, with the highlights many, including the electro-pop dancefloor of "Tuk Tuk", featuring ÄTNA, and post-punk tribute "Kreatur Den Nacht", featuring Isolation Berlin, while elsewhere things range from English poet Anne Clarke to big room bangers such as
"Wadim". It's a set I'll be returning to as soon as possible. Matt Robertson is a not-very-techno name. If I was him, I'd have titled myself Zero Sphere or something. Perhaps, he retains his real name as it's a respected one, working with Björk, Anohni, Anoushka Shankar (for which he won a Grammy) and others, as well as assisting on film soundtracks such a Steve Jobs, The Hunt and American Assassin. Enveleau is his third album and, like Jon Hopkins but cuddlier and less classically influenced, his music ranges from fuzzy soundscapes to actual dancefloor cuts, although the latter term is loose, referring to dancefloor cuts for people who don't actually go dancing except the occasional head-nod at a festival. Nonetheless, it's inclusive, warm and enjoyable, with an underlayer of crinkly soundscapes and subtle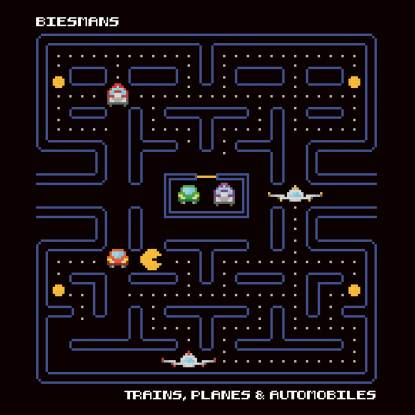 melodic tones that please the brain. One of Berlin-based Belgian producer Joris Biesmans' day jobs is creating music for films but during lockdown he has been looking at 1980s film and TV and letting it inspire him to create cuts he's released via Instagram. The best of this project now appears on double vinyl in gatefold, appropriately covered in Pac-Man visual action (one of the records is also Pac-Man coloured!). One song, "Cold Void", is a blatant Eighties pop pastiche, but the majority of the album is made up of frothily stonking electro-disco instrumentals, thumpy and dancefloor-ready, but also tuneful, hints of Moroder everywhere. It's a deal of fun. Comes with a poster and bunch of stickers.
Finally, moving from the retro-fetishistic to the actually retro, to accompany the republication of Trevor Miller's cult 1989 novel, Trip City, about the seamy, drugged-out underside of the then-rising club culture (a kind of London-based proto-Irvine Welsh), comes a reissue of the soundtrack which Manchester acid house original A Guy Called Gerald created, right at the start of his career. The five tracks sound surprisingly contemporary, given the fashion for vintage analogue exploration. They also boast a suitably engaging mixture of jogging dancefloor throb and something altogether more sinister, whispery and creepy. I was unfamiliar with this long-lost mini-album but it turns out to be the equal of much from the artist's early career.
Rico That Man is Forward (Chrysalis) + Rico Jama (Chrysalis) + The Specials Ghost Town (Chrysalis)
Trombonist Rico Rodriguez, who died six years ago aged 80, had quite the career, his sensibilities leaping backwards and forwards in an impressively timely fashion between what was new in Jamaica, where he grew up, and what was happening in Britain, where he spend much of his professional life from the early Sixties onwards. Most notably, this bore fruit around the time when punk and reggae were making friends in the mid-Seventies. He cut the brilliant and underrated single "Offshore Banking Business" with The Members (a song as pertinent today as it was then) and worked with The Specials, as well as putting out these two albums on 2 Tone. Both are recorded with members of The Specials as well as Sly & Robbie and, sometimes, acclaimed Jamaican musicians of his own generation such as saxophonists Tommy McCook and Headley Bennett. 1981's That Man is Forward is often similar in style to the music on the second Specials album, that hint of queasy easy listening, albeit Rico is all instrumental and much jollier, less doomed sounding. Both records could loosely be classed as ska-jazz but it's on 1982's Jama that the jazzing really comes to the fore, the music more expansive, the Afro-grooves of opener "Destroy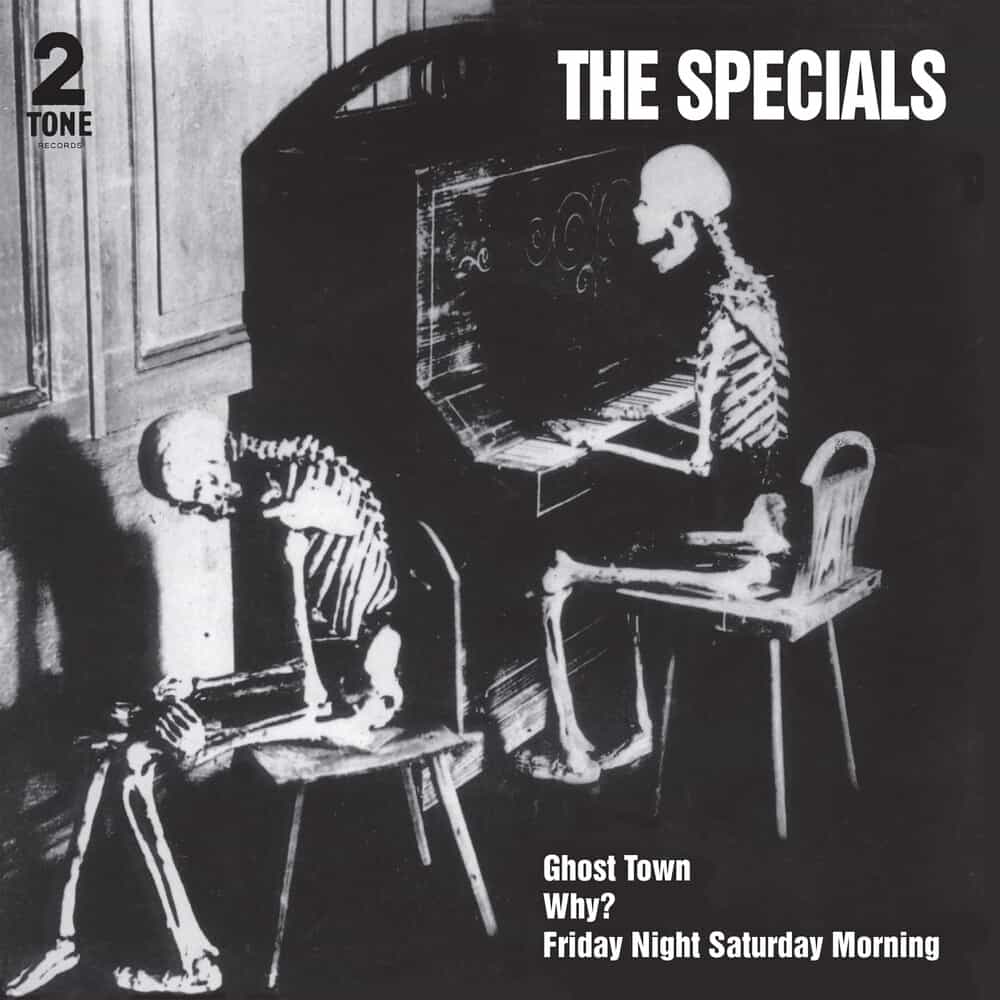 Them" a particular stand-out. Both come on 2 Tone art inner sleeves. Rico also contributes a defining trombone solo to the extended 12" version of "Ghost Town", as the song's instrumental coda descends into dubbed mournfulness. What is there to say about "Ghost Town" that hasn't already been said? With no hint of hyperbole, it's a contender for Britain's greatest ever No.1 hit, and one of the greatest songs pop music has ever produced, encapsulating also the feeling of doom as it became clear what Margaret Thatcher's legacy (still ongoing) was going to be. The flip of the 12" contains two 24 carat classics, the equal of anything The Specials did, the anti-Nazi stomper "Why" and "Friday Night Saturday Morning"'s defeated, existential commentary on by-rote weekend boozing and clubbing.
Seefeel St/Fr/Sp (Warp) + Masayoshi Fujita Bird Ambience (Erased Tapes)
Two albums that ignore the idea of urgency in music and, instead, embrace the idea of space and slower timeframes. Seefeel are a cult band of the highest order, beloved of Aphex Twin and, semi-famously, Warp Records' first band to use guitars (although there's little sign of that on St/Fr/Sp). This is not a new album, though, simply a collation of the band's two non-album 1994 EPs, Fracture and Starethough. The best of the Starethough sides offers a looping metallic space-dub, held to its centre by clattering percussion. One of the two tracks on the Fracture EP, "Tied", also follows this blueprint but the title track is more industrially pushy. On the flip is a rare remix by Autechre of "Spangle" from the Starethrough EP; it's a revolving ethereal head-nod of tones and high-pitched vocals slivers. The side ends with the band's own Transition remix of "Starethough" itself which sends the original track off to haunted outer space. There's a lovely quote on the info inners sleeves from the band's Sarah Peacock. She recalls seeing "Spangle" suddenly appear on ITV's long-gone, cheesy Saturday lunchtime Chart Show "right after some Suede track" and that it felt "like a lost orphan amongst all these hugely produced bands and pop stars". This memory illustrates the dichotomy of mid-Nineties music more eruditely than my ranting against Britpop elsewhere in these reviews. In other news, a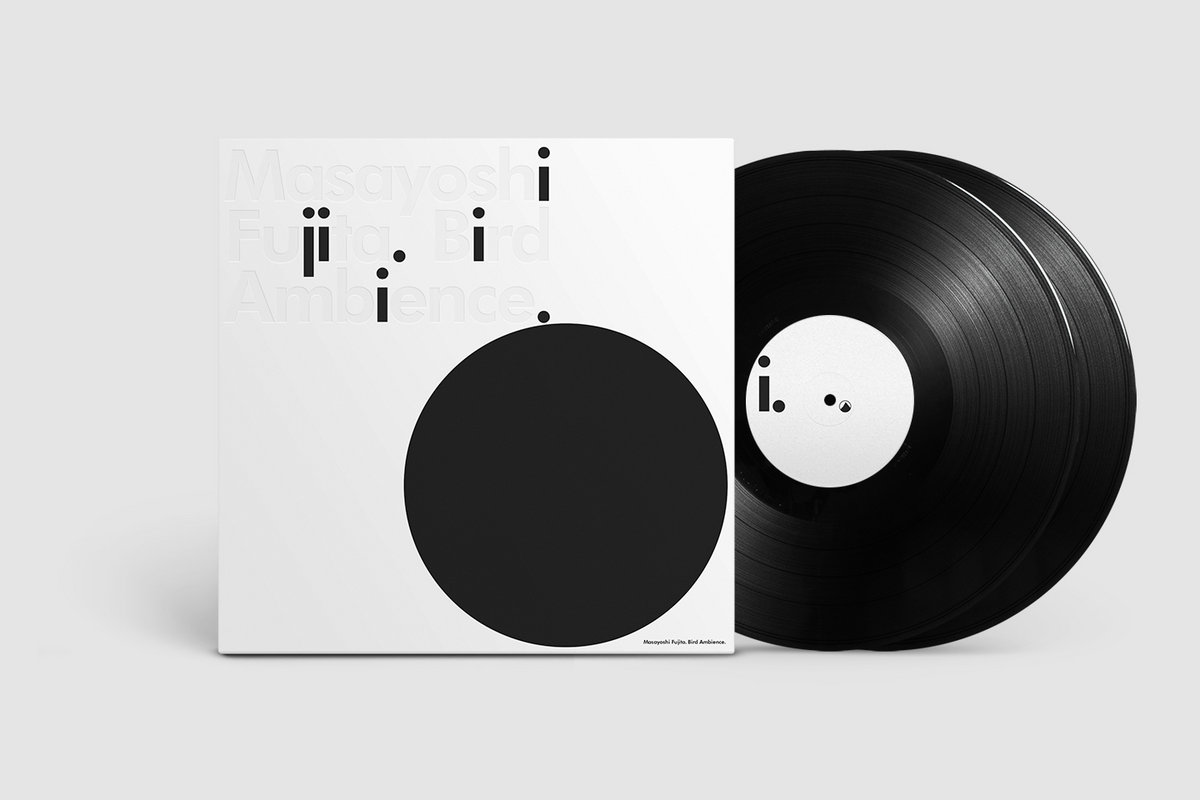 vibraphone is a bit like a stoned xylophone, in that they look similar and are played in a similar fashion, but the vibraphone's sound is less strident, indeed, when played by Japanese musician Masayoshi Fujita, it's positively mushy. There's electronic treatment going on, but at the core sit blurred bell-like sounds. Fujita was based in Berlin for years and his releases bridged that Wire/BBC Radio 3 world of SERIOUS art music sniffing into the modern classical arena (as well as dubbier electronic outings as El Fog). However, Bird Ambience is the result of his move back to rural Japan and, on two discs, it's a set that sounds ruminative and at peace with the world, eyes closed, persuasively peaceful listening which occasioning veers off into fuzzier, more caustic episodes, like nature itself.
Buraka Som Sistema Buraka 4Ever (Enchufada)
Before Major Lazer, there was Portugal's Buraka Som Sistema, but I well recall failing to persuade certain dance music magazines to cover them them when they first appeared around 15 years ago ("Too WOMAD!"). Just needed to get that off my chest. Those same mags did cover them later, to be fair. Quite right too, Buraka's mash-up of choppy techno-trance EDM and Angolan Kuduro music is a pure tonic and was well ahead of its time (implying, impudently, that so was I!). This live release of a set from their own Globaile Lisboa Festival well captures their relentless barrage of Afro-fusion rhythmic assault, electronic snap, and shouty vocals. It's energy on plastic with all their biggies ("Sound of Kuduro", "Kalemba") present and correct. It's accompanied by a 7" on purple vinyl of their debut single "Yah!", a starker beast which, upon its appearance, sounded like nothing else around. The band split in 2016 but this is an apt memorial to their career. Comes on photo gatefold.
Various The Problem of Leisure: A Celebration of Andy Gill & Gang of Four (Gill Music Ltd)
Gang of Four combined jagged, abrasive funk-punk with avant-critical societal commentary and, by the early years of this new century, had grown from being a critically acclaimed post-punk name to a key influence on multiple indie bands breaking into the mainstream (Franz Ferdinand, Bloc Party, etc). In the wake of guitarist and band mainstay Andy Gill's death just prior to the pandemic (and possibly because of it) this two record set celebrates his songs on art gatefold in art-info inner sleeves, featuring reflections from film-maker and friend Adam Curtis and his widow, the journalist Catherine Mayer. It features a cross-section of Gill's favoured artists attacking his songs with gusto. Many come at it straight through the front door, Gang of Four-ing it up, very successfully in the case of IDLES' "Damaged Goods", but the album intersperses caustic guitar action with a range of styles: the versions of "I Love a Man in a Uniform". by both The Sounds and Herbert Grönemeyer & Alex Silva. bring out its disco-camp potential; the songs by Warpaint and Gang of Four's final vocalist JJ Sterry effectively pare things back, slow them down; The Dandy Warhols offer a more-ish muffle-funk take on "What We All Want"; La Roux does her folk-tronic thing to "Damaged Goods"; Gary Numan & Ade Fenton discover the inner goth of "Love Like Anthrax"; a "dub" remix of "Forever Starts Now" by Youth (presented as Killing Joke) is, in fact, a sort of warped hi-NRG cut; Massive Attack's 3D deconstructs "Where the Nightingale Sings" with help from London duo Nova Twins; and the whole thing ends with a gamelan take on "Not Great Men" by Japan-based outfit Sekar Melati. Also on board are names such as Tom Morello with Serj Tankian, Flea & John Frusciante, Helmet and Everything Everything. The whole set retains a thrill at the music it recreates, which carries over to the listener. Also, fabulously jolly art on the cover and throughout by Damien Hirst.
Various The Trojan Story Boxset (BMG)
Heritage reggae label Trojan has been through more owners than many century-old football clubs and is now in the hands of behemoth BMG, but this special edition reissue of the three disc 1971 compilation is not only mastered fat and raw to vinyl, but comes in a well-conceived 50 page book boxset featuring as much history as anyone could require, including background of all 50 songs and commentary from Seventies label manager Bob Bell. When it was first released, the set is accredited with educating many Brits about the breadth of Jamaican music and, indeed, it's a deep, chronological crate-digging dive, starting right back at the politely raucous 1957 mento cut "Invitation to Jamaica" by Lord Tanamo & Charlie Binger's Six, through bluebeat and ska to the rise of reggae ("Do the Reggay" by The Maytals) and Rastafarianism, closing with the gentle peace'n'love polemic "Rasta Never Fails" by Ken Boothe & Lloyd Charmers from 1970. Along the way there are tunes that defy expectations – such as The Astronauts 1966 "Syncopate", a surf instrumental, and the Hawaiian steel guitar soul of "Every Night" by Joe White & Chuck Joseph – as well as early numbers by massive names (Jimmy Cliff's 1962 "Miss Jamaica") and stone cold classics (such as The Maytals' "Pressure Drop"). It's a stunning set and remains an essential release for those interested in the back story of reggae culture, as well as a thoroughly invigorating listen.
Jimi Tenor Deep Sound Learning 1993 – 2000 (Bureau B)
On the gatefold of this double set is reproduced a scribbled comment from Jimi Tenor: "In the early 90's [Sic] I found my ikagai. There was nothing better than doing recordings in my D.I.Y. studio. I mixed electronics with acoustic sounds. Made beats and played my sax. My ikagai is still going strong, but between 1993-2000 I was doing it in its purest form." "Ikagai" so Wiki tells us, is a Japanese term for life purpose and, indeed, Finnish musician Tenor's somewhat eccentric career intentions (jazz techno soul funk pop star?) are encapsulated in microcosm here with instrumentals that range from pure acid to garage skronk to bland funk to squiggly electronica to TV theme silliness and more. It's a thoroughly diverse and entertaining ride.
The Creation …in Stereo (Demon)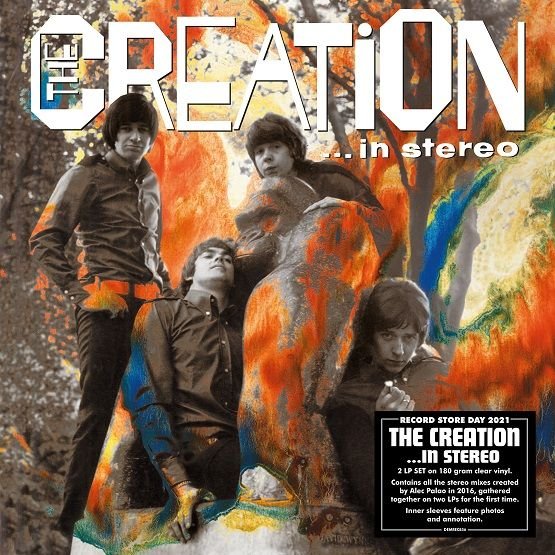 There have been many compilations of cult 1960s band The Creation, but this one is a peach. Pressed to transparent vinyl, it sounds just great, mastered loud and clear. The Creation were, famously, the band who Alan McGee named his notorious record label after, and their appeal is still clear. Their short 1960s career – 1966-68 (they've reformed a few times since) – blended proto-punk garage-rockin' mod with a pop-art psyche sensibility, as well as a strong ear for tight Beatles/Who-style tunes. The …in Stereo set is a double on photo gatefold with inner sleeves densely packed with a history of the band. It includes 100% essential songs such as "How Does it Feel to Feel" (both UK and US versions), their much-covered (notably by Boney M), best-known song and only hit (No.36), "Painter Man", and the kitsch-yet-contagious "Can I Join You Band", alongside lesser known cuts such as "Sylvette" and their version of "Like a Rolling Stone". Key Sixties head stuff.
Tiawa Moonlit Train (Tru Thoughts) + Alice Russell To Dust: Bonus Track Edition (Tru Thoughts)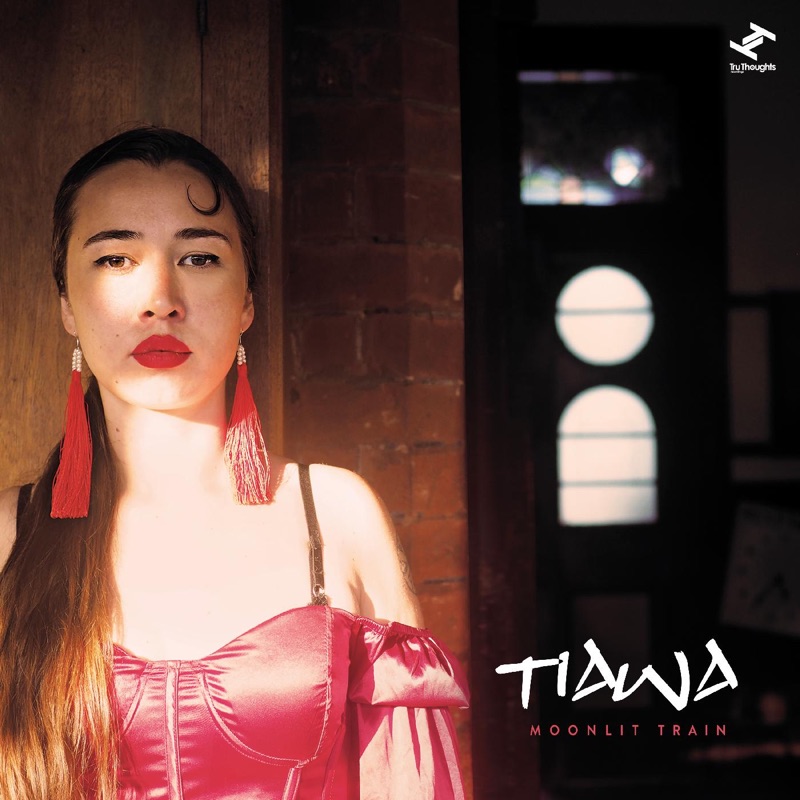 Two from Brighton's Tru Thought's label. The other week I caught Tiawa live in that city, my first gig since the unlocking (read it here). She was somewhat underwhelming, due to a very basic set-up and sound, and stagecraft that needed loosening up. The debut album, however, very much proves that she's one to watch. Singer Tia-Awa Blackhorse's bilingual (Portuguese) lyricism and breathy characterful voice plays off well against the Hispanic-flavoured trip hop of the album's producer/co-creator Jack Kingslake. There is a little of Amy Winehouse in here, the slurred delivery and the streetwise accent, but Tiawa's sound is more pared back, laid back, Latin and jazzy. A tasty discovery by the label. Comes as a double disc. Alice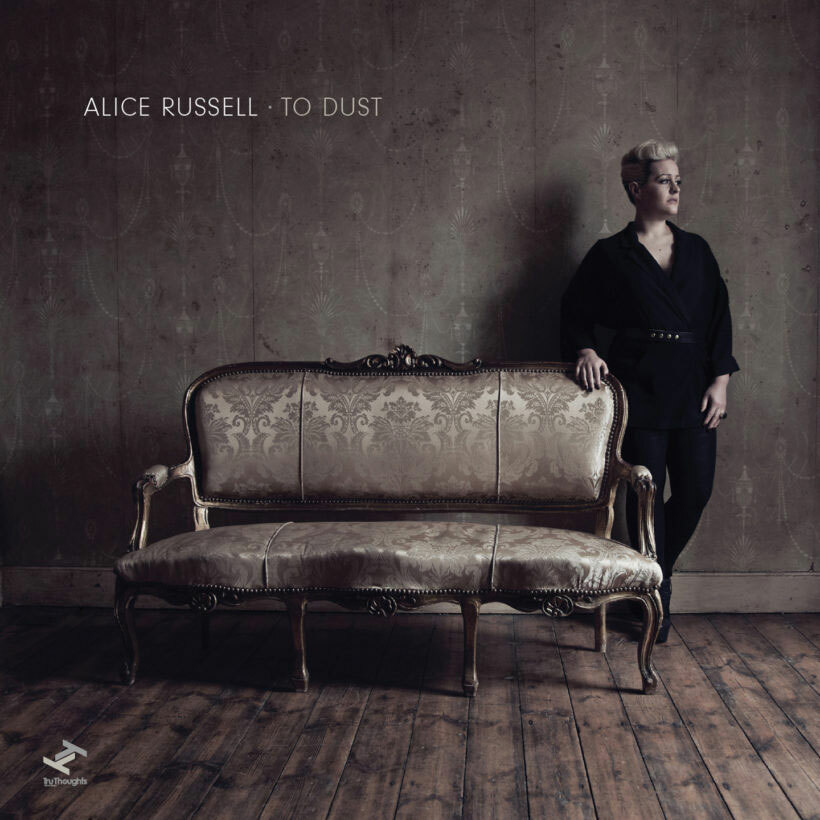 Russell was, for many years, Tru Thoughts most-likely-to but, apart from the occasional collaboration, not much has been heard from her since 2013's To Dust album which now reappears on gatefold double with bonus cuts. "Adele, watch your back," said Rolling Stone when it first appeared but Russell's fifth album did not break her beyond the retro-soul connoisseurs who'd dug her all along. This doesn't seem fair – but, kids, popular music is NOT FAIR! – for this soulful set has a perky charm whereby jovial tracks such as "A to Z" rub shoulders with epic gospel-funk torch songs such as the title track or the chopped piano hip hop doo-wop of "Citizens", as well, now, as bonus cuts, including two new versions of the delicious "I Loved You" (one acoustic, the other, Anushka's Wild Hearts Remix, a tasteful house thing) and woozy slowie "I'm the Man That Will Find You". It would be pleasing to think thise might start a wider reconnection with Alice Russell's music...
Various Side by Side (Come Play With Me)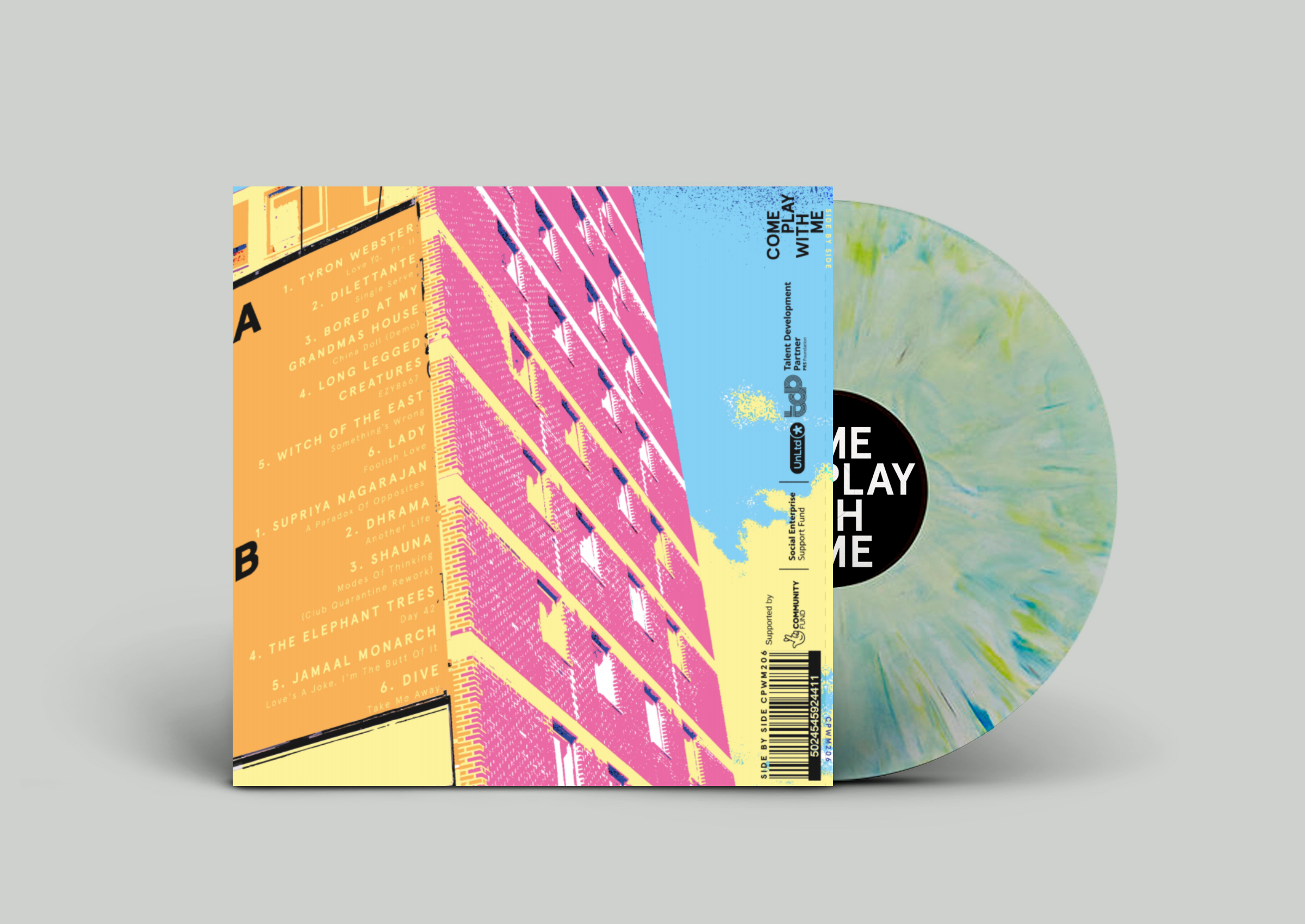 Leeds' Come Play With Me label is a joy. Not only are they a social enterprise, working with the community, but the music they release does not simply tick the box marked Decent&Worthy, it's consistently really good. Their recent Wedding Present-led rejig of James Bond themes, Not From Where I'm Standing, is a corker and last year's Come Stay With Me compilation was one of the year's best collections of new band material. They also have a 7" singles club but, unfortunately, I've not been keeping track of that. Side by Side is described by their press release as "a callout to support women, marginalized genders and LGBTQ+ artists based in Leeds and further afield around the north of England." It's also, once again, a collection that nails what a good comp should do, offering both quality and variety, never allowing the listener's attention to wander. A scattershot, and by no means definitive, snapshot exemplifying the range here would include the skittering, grungey trip hop of DHRAMA's "Another Life", the lazyday jazz of "Single Serve" by Dillettante, Supriya Nagajaran who is one of Britain's premier exponents of southern India's Carnatic music, the lovelorn articulate hip hop of Jamaal Monarch, the pulsing prog-dub dream-pop of Long Legged Creatures' "EZY8667" and the Mr Oizo-ish dancefloor beats of Shauna's "Modes of Thinking (Club Quarantine Rework)". Comes in info inner sleeve.
New Order Education Entertainment Recreation: Live at Alexandra Palace Boxset (New Order Ltd/Warner Music) + Motörhead No Sleep 'til Hammersmith Boxset (BMG)
A couple of live albums by very different bands, both associated with the 1980s. Comparing them is a little unfair as Motörhead's set is a sturdy two record book-style rejig of their most famous album, a UK chart-topper in 1981, whereas New Order captures a 2018 concert in London. As far as I can tell, the former is primarily aimed at those who will wish to own the CD/DVD but there is a vinyl version which arrives on three records and runs the gamut of their career, closing with a triple-header of Joy Division songs, including "Decades", the final song from their final album, Closer, which is somehow rendered oddly jolly, despite it bleak lyrics. Perhaps it's an unintentionally and slightly chirpy synth? Along the way some songs unexpectedly light up – notably the boisterous millennial hit "Crystal" - but, all in all, on vinyl this is more for New Order completists then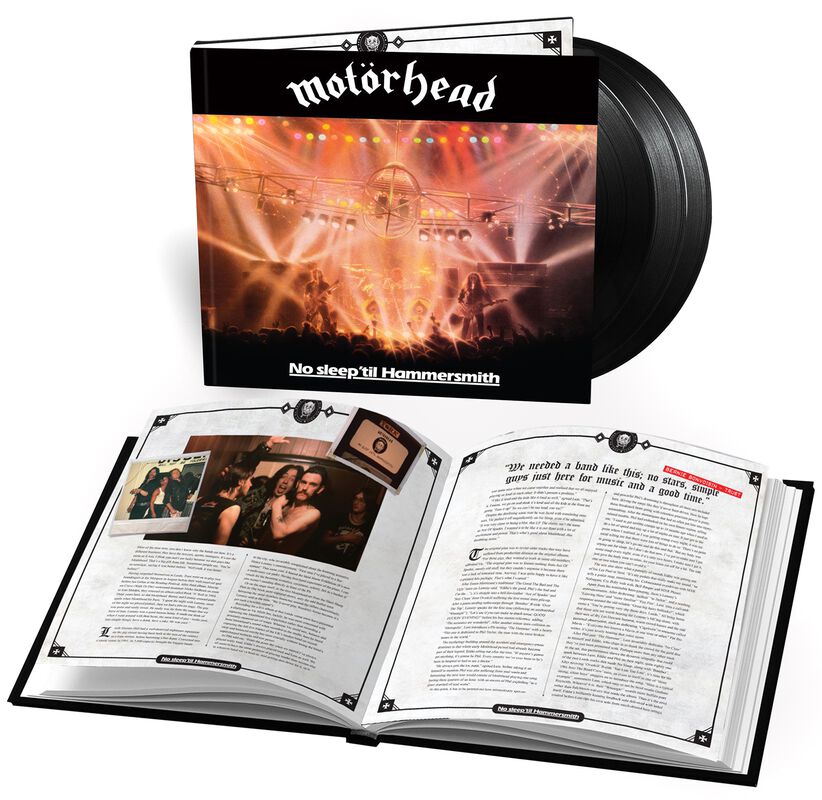 anyone else. The Motörhead set, on the other hand is a speaker-hammering revision of a classic. On the original producer Vic Maile slightly cleaned up the sound on 10 songs from the Short Sharp Pain in the Neck Tour of March 1981, from two dates at Newcastle City Hall, and threw in an earlier live take of "Iron Horse/Born to Lose" from London. That's all present and correct on record one, but the treat here is the entire set, bootleg raw and cut loud to vinyl, from their second Newcastle date (30th March), on records two and three. It's a rampage of tight-but-messy amphetamine rock'n'roll, gritty and ballistic. The whole is encased in a hardback book-style cover and includes 24 pages of reminiscence from writer/musician Kris Needs, who was on the tour, as well as photographs. The whole package pines for Motörhead's irreplaceability and packs a wallop.
Lucas Santtana & Seleção Natural 3 Sessions in a Greenhouse (Mais Um)
Reissued on bright red vinyl 3 Sessions in a Greenhouse is a little-known dub classic from 2006 that well deserves another airing. It's sounding fantastic too, remastered by Stefan Betke (AKA Düsseldorf tech-dub kingpin Pole). Lucas Santtana is best known in his native Brazil for reimagining tropicália in light of musical styles that have arrived over the decades since. 3 Sessions in a Greenhouse is a live-jammed set that easily varies the quantity of samba versus dub on each track so that some are lead by bass throb and echoing effects while others are relatively straight Latin grooves. Original tropicália progenitor Tom Zé appears on one cut, contributing madcap staccato vocals.
Various Caught Beneath the Landslide: The Other Side of Britpop and the '90s (Demon) + Noel Gallagher's High Flying Birds Back the Way We Came Vol. 1 2011-2021 (Sour Mash)
This writer's oft-stated opinion of Britpop is that it was, almost completely, a retrogressive media construct, created by London journalists who wanted to resurrect guitar music via an unimaginative Sixties-meets-indie blueprint. It seemed, at the time, a total bore compared to the futuristic but often faceless sounds deriving from post-rave clubland and bedroomland. Little did I realise how much weight history (often written by those same journalists) would lend to this scene, their propounded viewpoint eventually and widely taken up because Britpop was so visual/televisual/celeb-centric. It's become an irritant falsehood that just keeps gathering media moss. And here comes a carefully curated double album selection, in well-wrought photo/info inner sleeves, to accompany photographer Kevin Cummins's book While We Were Getting High: Britpop and the '90s, put together by Cummins with Demon Records' Head of Marketing, Ben Stanley, and pop history boffin Michael Mulligan. So… is this the bit where I write that listening to this album opened my eyes and that Britpop had much more going for it than I realised? No, it is not. But, there's still a chunk to enjoy. I just have to ignore a host of the plainest, most derivative mid-Nineties guitar dross, ranging from Blur to Shed Seven, and some dreadful covers of pop classics (who needs Syd Barrett's "Lucifer Sam" via Lightning Seeds, Blondie's "Atomic" via Sleeper, and Kenny Rogers' "Just Popped In (To See What Condition my Condition was in) via Supergrass?). On the other hand, Kula Shaker's "Tattva" stands up well, as does Elastica's post punk grit on "Pussycat", and Side C's run of remixes too (the noisy bastard pre-Chemical Dust Brothers remix of Primal Scream's "Jailbird", the Portishead remix of Paul Weller's "Wild Wood" and Steve Osborne's "Hexidecimal Mix'' of Radiohead's "Planet Telex"), also the pop-punk dash of Ash's "Does Your Mother Know", Kenickie's "In Your Car" and, surprising me, Echobelly's "Today Tomorrow Sometimes Never" (a live in New York version). Then there's the jolly campfire pop of Dodgy and the fab acoustic Nitetime version of "Razzmatazz" by Pulp, as well as extra Jarvis Cocker on the sweet "Ciao!" by Lush. So, OK, there a solid selection to cherrypick! Maybe even the Brendan Lynch mix of Oasis's "Champagne Supernova". Oasis were, after all, the only genuine roots phenomenon in the pack, and
allowed the whole bloody Britpop thing to exist in the first place. Which brings us to Noel Gallagher's High Flying Birds who, terrifyingly, have now been in existence for over a decade, and have reached the stage where it's felt a Best of is worthwhile (Vol.1, indeed!). It's a double set, which is bold, given, they've only had three albums (all chart-toppers, mind) and two Top 20 hits. Liam Gallagher is a better rock star and has a more appealingly sneery voice (Noel's is decent but not characterful) but where Liam's music plods, especially live, a wading-through-treacle experience, Noel sounds like he's having fun. Both Gallagher brothers famously aspire to The Beatles: Liam misguidedly imagines he's Lennon, but this collection sees Noel frolick cheerfully along like 1970s Ringo, having a giggle on glam romps such as the David Holmes produced "Holy Mountain", messing about with drum machine funkiness on "This is the Place" and the stately "Blue Moon Rising", having an anthemic, airy strum on exclusive-to-the album newies "Flying on the Ground" and "We're on Our Way Now", and showing his vulnerable Ed Sheeran side on the a recorded-for-radio acoustic version of "Dead in the Water". Oasis's first two albums caught an unexpected and outrageous tailwind quarter of century ago. That's all long gone. Noel's treading water but it sounds like he's having an unforced good time doing it. Comes on gatefold in art/info inner sleeves.
P!off? P!off? (Bureau B)
Bureau B issues a much-sought-after rarity from 1982 by Munich band P!off? (much sought after by German new wave disco freaks, at least!). Their sound is dryly recorded, minimalist indie-funk, the vocals semi-spoken, deadpan, the whole thing as if Ian Dury hailed from Bavaria and the Blockheads were beginners rather than well-oiled pro's. The defining characteristic, though, might be the cheap and much-too-fast drum machine, which means the vocal delivery is such that, for a moment, I thought I had the record at the wrong speed. There are slow numbers, such as "In Der Nacht" and the album closes with a preposterous stomp entitled "Was Ist Das?" that begs to be shouted along to in a proper bierhalle, but the majority of the album is the manic sound of young men valiantly attempting to play disco music through the stylistic strait-jacket of post-punk. Like so much pop-rock cross-breeding, the result is very much its own thing and Bureau B have done us all a favour disinterring it The inner sleeve notes from band member Alex Weidner observe that the trio have had many incarnations since P!off! but have recently returned to their original band name and are performing this album. I hope they bring it to the UK one day, although it seems likely the utter idiocy of Brexit will prohibit this.
ALSO WORTHY OF MENTION
Lorraine James Reflection (Hyperdub): Imagine grime had come up through abstract electronica… hold on, let's start again: grime DID come up through abstract electronica! OK, imagine it pared itself back and returned to that from the maximalist pop place it is now. The best of Reflection, the third album from London producer Loraine James, offers up laidback, intelligent wordage, with input from a range of her peers (Le3 Black, Xavier Stone, Nova, Baths, Eden Samara, Iceboy Violet), against a backdrop of fluid, bumpy, broken bass music, gloopily psychedelic and strange, but humanized by the intelligent word-flow around self-doubt, post-rave comedowns, quarantine blues, and black lives mattering. Abstract yet welcoming, this one is undoubtedly a grower. Comes in lyric inner sleeve.
The Catenary Wires Birling Gap (Skepwax/Shelflife): At the peak of the post-C86 "shambling" indie era, a time of Paisley, Byrds haircuts, and purposeful infantalized sexlessness, the ones who most successfully pushed it furthest and feyest – although there are certainly a few contenders - were The Pastels and Tallulah Gosh. So, listening to the fuzzy boy-girl duets on Birling Gap, which come on like The Turtles recorded in someone's shed, it's little surprise to find the group is led by life partners Amelia Fletcher and Rob Pursey of the latter group. Don't be put off, though, these songs are cannily self-aware and cute – especially "Mirrorball" about Eighties indie disco romance – deep-dipped in longing, harmonies and light psychedelia. It's really rather lovely. Also the only release this month (and probably any month) whose singer (Fletcher) is an advanced theoretical economist with a CBE to show for it. Comes on white vinyl in photo/info/lyric inner sleeve.
Llyr Biome (Mesh): Biome is a concept album about the impact of man on our environment. The first side, "Pre-Anthropocene", is entirely built from sounds collected by its maker in the rainforests of Borneo, thus is ambient in tone, although full of textures and structure to keep things interesting. On side two Berlin-based Gareth Williams lets techno lead the way, a certain organic blurriness suffusing the sound and adding depth. This side is, obviously, the more compulsive, and a couple of cuts off it are dancefloor-ready. On DJ Max Cooper's label on mulchy mauve "eco" vinyl – which can mean a number of things but probably here means recycled – the album arrives with a 12" x 12" light card insert with art and background info.
Brain Damage meets Big Youth Beyond the Blue (Jarring Effects): Big Youth was there at the Seventies dawning of Jamaican deejay culture, chatting on a sound system mic over fresh rhythms, his Screaming Target album a key release of the era. Many moons later, he has joined forced with French producer Martin Nathan, AKA Brain Damage, and Steel Pulse/Burning Spear/Toots & the Maytals producer Samuel Clayton. Tragically, during the process of recording in Jamaica, the latter contracted COVID-19 and later died, so this release is in memoriam, However, it's not a bleak affair, far from it. Against tracks notable for their musicality, ranging from the jazzy to the rootsy, Big Youth pontificates entertainingly about everything from his "Grandma's Joint" to the causes of the current pandemic. He sounds laid back and cheery and the music carries him well. Comes on double.
Joana Serrat Hardcore from the Heart (Great Canyon): The fifth album from Catalan singer-songwriter Joana Serrat emanates jangled dreaminess attached to tunes that maintain their presence after the needle leaves the plastic. Recorded in Texas with a team that includes members of St Vincent, Mercury Rev and Midlake, Serrat is clearly a musicians' musician, but her music, touched here with just the tiniest hint of spaced out country'n'western longing, balances a narcotic haziness with lush production that brings out the medodies. Comes in lyric info inner sleeve on gold vinyl.
Dan Dans Zink (Unday/N.E.W.S.) The sixth album from Belgian trio Dans Dans comes on double, playing at 45RPM, with a striking cover. All three members have substantial musical pedigrees but bassist Frederic Jacques' work with Mark Lanegan will probably be the most familiar touchstone for music geeks. Dan Dans' music is kind of post-rock-ish, but also warm, touched with ambience and minimalism. It's guitar, bass and drums but with additional synth work and producer Christine Verschorren has undoubtedly contributed to the easy balance between staid rhythm and sudden bursts of squalling abstraction. While it sounds cerebral in construction, these instrumentals maintain an easy pace that's appealing. Comes on transparent vinyl.
Various 90s Dance Classics (Demon): This double album in pink and yellow smiley face inner sleeves is not so much 90s Dance Classics as 90s Pop-Dance Cheese. This isn't to say you'd not have heard these tunes at raves. Some of them, from SNAP!'s "The Power", to JX's "Son of a Gun" to Urban Hype's "Trip to Trumpton", for instance, saw the inside of Ecstasy barns at the start of their journey. However, the album has no aspiration to that aspect whatsoever, and relentlessly plays to the gallery, including the likes of 2 Unlimited's "No Limit", SASH!'s "Encore Une Fois", Ace of Bass's "All She Wants" Mousse T's "Horny", Ace of Base's "All She Wants", The Original's "I Luv U Babay" and, of course, Scatman John. Also on board, adding a smidgeon of balance, are Moloko, Basement Jaxx, 808 State with MC Tunes, Altern 8 and Armand Van Helden's "The Funk Phenomenon". Truth to tell, the odd dip is a laugh, but in the name of all that's holy keep it out of the hands of your pissed mate.
Conor Oberst Ruminations: Expanded Edition (Nonesuch): And if your pissed mate does get their hands on 90s Dance Classics, immediately douse all their gorgonzola joy with this one. It's become clear that Oberst is massively talented, as well as gifted with a verbal ruthlessness and attitude that's sometimes not very likeable but ultimately serves his art. This album, originally released in 2016, see him shattered, exhausted from endless touring and who knows what else, stuck in a snowbound Omaha cabin with just a piano and his acoustic guitar for company. Midway between Dylan and Bukowski and led by his own pith, these are indeed ruminations, doomed but feisty, and since it's a Special Edition, there's a second disk (the set is a double) with five extra songs, hardly cast-offs either – check this from "Afterthought": "I thought about breakfast but settled on wine/Always choose hunger over despair, and what's possible over what's there". The fourth side has on it an etching of St Dymphna's, the old Irish bar in New York around which one of the songs is based. The album was remade in less demo-like form a year later on Oberst's Salutations album, but these raw takes are, in many ways, the real deal. Comes in lyric gatefold.
Toyah Mesmerised: Rarities & Remixes 85-94 (Demon): When it comes time to assess which musicians faded and which blossomed during 2020-21's endless lockdowns, Toyah Wilcox is going to be one of the winners. Her home-set YouTube cover version videos have been hugely successful, casting her as a boob-tastic, joyous older woman having a blast with straight man/husband Robert Fripp on guitar. This writer often finds her usual combination of prog rock and punk somewhat unappetizing (exemplified here by unpleasant opener and 1985 single "Lion of Symmetry" with Genesis's Tony Banks), but mostly this set of odd'n'bods shows her in an interesting light, running the gamut from Kate Bush-gone-goth B-side "Sun Up" to the post-punk disco of "Mesmerised" to a likeable, loping Trip Hop mix of her big hit "It's a Mystery", alongside a bunch demos and lo-fi "dance" mixes. Comes in photo/info inner sleeve on vinyk the colour of oat milk.
Spiritualized Pure Phase (Fat Piossum): Fat Possum Records continue their Spiritualized reissues with 1995's Pure Phase, their second album. Briefly renamed Spiritualized Electric Machine at the time, apparently due to leader Jason Pierce's conviction that the shimmering, revolving patterns on the album were redolent of Kraftwerk, the album sees them embrace their heavy rock side. In fact, with cuts such as "The Slide Song", with its hippy flute, it's possible to hear a certain similarity to Kraftwerk's very earliest pre-synth output, but most of the album is a blend of the honey-melodied gouch-gospel sonic baths Pierce had made his own on the first Spiritualized album, and tougher, likeable rock-outs such as "These Blues" and "Medication". Now arriving on gatefold double, it makes a stronger case for the band than their recently reissued opening shot.
The Allergies Move On Baby (Jalapeno) + Fire Island ft. Loleatta Holloway Shout to the Top (HiFi Sean Remixes) (Plastique) + Baddiel, Skinner and Lightning Seeds 3 Lions: Football's Coming Home (Sony): Ever prolific, Bristol fun-funk-hop duo The Allergies latest 7" is as bullishly upbeat as they always are, two brass-laden bangers that allow their relentless retro good cheer to explode. For my money, the B-side, "Are You Ready", featuring Ugly Duckling's Andy Cooper and singer Marietta Smith, is the "bigger" cut, but both of them go to take-no-prisoners-happyville in a manner that's pure primary colours. Equally dancey, but flipping the genre around and on 12", is Fire Island's set of remixes of Loleatta Holloway throwing her prodigious lung power at the Style Council's 1984 hit "Shout to the Top". It's basically a Sean Dickson project; he of 2018's guest heavy and entertaining Ft. album (also once of The Soup Dragons). The A-side is a straight run-through of the old hit with a 4/4 beat underneath, but the flip has a "House Mix" that's a chunky NYC Downlow-friendly banger, with Holloway's vocal improvisions providing central focus (there's also a version that strips back to vocal and strings). Finally and incongruously, in a not very limited edition of 3000, England's 1996 Euro anthem returns for its 21st birthday and for Euro 2021. One thing's for sure, Ian Broudie of Lightning Seeds certainly knew how to write a catchy tune as this one has never really been away. It's appeal depends largely how you feel about large groups of beered-up men bellowing it in pubs and on the terraces. Comes on bright red vinyl.
Charlie Mackesy The Boy, the Mole, the Fox and the Horse (BMG): Charlie Mackesy's book The Boy, the Mole, the Fox and the Horse has been an unexpected bestseller, a balm for troubles times. Its simply stated set of conversations between the title characters, painted in a kind of minimalist E H Shepard (Winnie the Pooh) manner, clearly has a calming appeal, giving permission for adults and children alike to examine their emotions, gently encouraging feelings of self-worth, with aphorisms such "If at first you don't succeed, have some cake". Now the author reads it in audiobook form which, on vinyl, comes on double in art/info gatefold, accompanied by music from Max Richter's back catalogue, including cuts from Sleep, as well as a new piece composed by Isobel Waller-Bridge. Mackesy spends the first side introducing himself and the book and the whole idea, his voice calming and self-effacing. The combined effect, with the music, seems designed to let the listener have a big cathartic cry and feel better – which is great, of course, alleviating life's difficulties and allowing hope in – but I am clearly not the target audience as I found the combined effect rather cloying. I'm clearly a brute.
Caroline Shaw and Sō Percussion Let the Soil Play its Simple Part (Nonesuch): Caroline Shaw, of Grammy-winning Massachusetts vocal experimentalists Roomful of Teeth, is a genre-bending modern classicist who has also worked with Kanye West, Nas, The National and others. Sō Percussion are a New York quartet who embrace the widest possibilities of their style of instrumentation, usually with a vanguard classical slant. Together, they create a palatable, approachable music that owes a debt to serialist composition, topped with Shaw's singing. It's original and thought-provoking, if also sometimes challenging. I found a tune or two enjoyable but the whole thing a bit wearing. Comes on transparent vinyl with 12" x 24"/four page photo-art/lyric insert.
Miles Davis Merci Miles: Live at Vienne (Rhino): This double disc live set of Miles Davis and his five-piece band playing the Jazz à Vienne Festival in France comes with a 12 page 12" x 12" full colour booklet of photos and as much background to the occasion as anyone could need, right down to Davis's preferred local dishes from the region (pigs' feet!). The music showcases the trumpet don, only months away from his death, on his final tour, but sounding on fine form. He was, as he had been for years, keen on reinventing himself on the contemporary stage (on this album he jams around a couple of grooves he'd been given by Prince, "Jailbait" and "Penetration"). Sometimes this leads to Eighties-sounding slap-bass funkin' that's badly dated but, at its best, as on the side-long version of Michael Jackson's "Human Nature", which runs the gamut from gentle muted trumpet to full sax'n'drums combustion, it flies. Comes on photo/onfo inner sleeves.
AND WHILE WE'RE HERE
Respected sound system stalwart Mr Williamz has a tasty new Sound Killa Mindset on Tenwest/Scalpaz, featuring guests such as Junior Demus and Mikey General and including a 24 page lyric book full of his illustrations. Crammed Discs' Made to Measure Composers series reaches its 45th edition with Xpujil by Paris-based Chilean duo Nova Materia - AKA Eduardo Henriquez and Caroline Chaspoul - who lead us on an atmospheric found soundscape journey through the Mexican jungle. The tenth album from Canadian singer-songwriter Suzie Ungerleider on Stella/MVKA, My Name is Suzie Ungerleider, comes in photo/info inner sleeve and is filled with chirpy, thoughtful lyricism, the sound of a woman confident of her artistic path. The 1981 eponymous debut album by Ivory Coast's Eboni Band was made when Marvin Gaye/Rick James producer Art Stewart flew them to Motown's LA studios, and reappears on We Are Busy Bodies Records. Featuring James Brown trumpet don Fred Wesley, it should be amazing but is, in fact… nice, a sometimes over-smooth pottage of Afro-tinted funk and soul, the one outstanding track being the disco-bongo-addled "Mogofindeou-Sopeunte (Get Together)". Arriving on turquoise vinyl, Makeover, on Nonesuch, is a tasteful cocktail-house double collection of k.d. Lang's 1990s remixes, as in, remixes of her songs by the likes of Junior Vasquez, Wamdue, DJ Krush, Bobby D'Ambrosio, Love to Infinity and, in the case of 1993's Club Xanax mix of "Lifted by Love", Lang herself; it's a sometimes pleasing, song-centric wine-bar chug-along. The debut album from DFA Records associate Mathias Modica is Sonic Rohstoff on Krytpox Records and arrives with a black'n'white poster of the cover art. It's a studied amalgamation of jazz and electronica that's a bit polite but nonetheless has ear-intriguing moments. Manchester band Audioweb arrived as the post-acid house era reached its stadium/superclub phase in the latter half of the Nineties. Their fusion of rock with reggae-led electronica much appealed to U2 at the time and it's easy to see why on their two albums, 1996's Audioweb and 1998's Fireworks City, now reissued on Mother with picture/info inners sleeves. Like U2's own "dance" experiments and akin to peers such as James Lavelle's UNKLE, even when they occasionally hit a juicy seam, there's a sense that it's a carefully estimated recipe rather than coming from the gut. The same could not be said for a first-time on vinyl reconstruction of London-based Japanese alt-psyche noisies BO NINGEN's 2010 debut, which appears on blood red vinyl on photo/info inner sleeves via Alcopop! Entitled BO NINGEN: Rebuilt, it features remixes by Merzbow and others, staying true to the spirit of the original record's avant-garde mind-fry cacophony aesthetic, but also rejigging it with sonic punch. Monsters, the second album from Germany-based American Sophie Kennedy on City Slang/Pampa, pushes the boat out with it's all-over-the-genre-shop production, veering between any number of edgy electronic styles, but maintaining characterful songs that sally round the singer's sometimes disturbed psyche. US indie alt-rockers Thee More Shallows had a brief moment in the sun in the first years of the millennium and now reappear with the amusingly titled and self-aware Dad Jams on Monotreme Records, their oddball songwriting on cuts such as "A Mummy at the Beach" and "A Strobe Light on a Dumb Dancefloor" is original and unexpectedly contagious. Alt-ronic duo Stubborn Heart have also been away a while, eight years compared to Thee More Shallows 14, but return with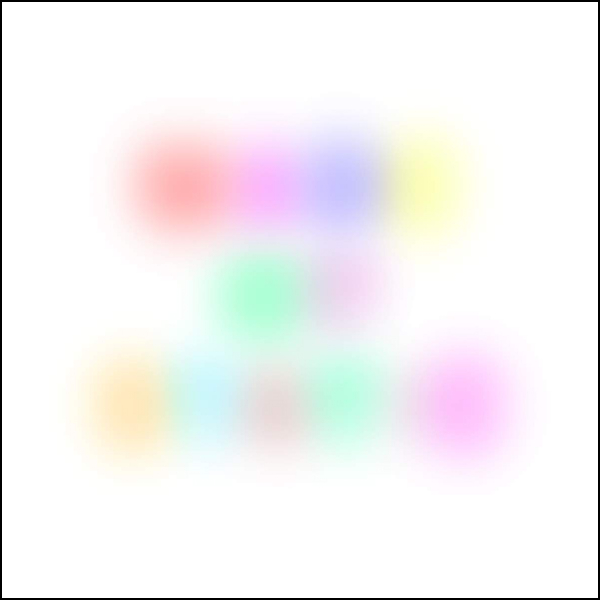 Made Out of Static on One Little Independent. Boasting beautiful, understated cover art (it really is art so worth representing here, see left), it's a record that majors in contrasting skronky machine attack against passages of sweetly phased-out electronic songwriting, a bit like Radiohead occasionally try when they're in the mood. Montreal choreographer Dana Gingras's Animals of Distinction dance troupe have developed a reputation for cutting edge work unafraid to take on the unpleasant realities of socio-political manipulation. In the past they have worked with Godspeed You! Black Emperor but the music to their latest piece, Frontera, about corporate surveillance culture, is created by fellow Canadians Fly Pan Am and the soundtrack, is released by Constellation Records. It arrives in art-photo inner sleeve with a sturdy 12" x 36" photo/info fold-out, and is well worth a listen in its own right, combining post-rock and electronics in an ebb'n'flow that is at once sinister and gripping. The Bamboos, meanwhile, are twenty years and ten albums into their career, but you'd not know it from their latest chapter of funkin' jollity, Hard Up on Pacific Theater/BMG, with Kylie Auldist's vocals as ebullient as ever and the whole thing a tonic for these plagued times, closing with a Craig Charles-friendly funky drummerin' version of Black Box's golden oldie, "Ride on Time". Comes on double on gold vinyl with a 12" x 12" photo/lyric insert. Finally, the latest from Kenyan ambient explorer Joseph Kamaru – AKA KMRU – is Logue, via Injazero Records, and blends field recordings with studio treatments in a way that washes over the listener in an agreeable if undynamic fashion.
We welcome any and all vinyl for review. Please hit thomash.green@theartsdesk.com for a postal address.
Britpop was, almost completely, a retrogressive media construct
Explore topics
Share this article