Reissue CDs Weekly: Bill Withers, Massive Attack, Django Reinhardt, Diablos Del Ritmo |

reviews, news & interviews
Reissue CDs Weekly: Bill Withers, Massive Attack, Django Reinhardt, Diablos Del Ritmo
Reissue CDs Weekly: Bill Withers, Massive Attack, Django Reinhardt, Diablos Del Ritmo
Well-packaged soulfulness, an all-time great bedroom album, gypsy-jazz vitality and an immersive journey to Colombia
This box set is several cuts above the usual major-label, no-frills cheapo collection gathering together a selection of an artist's albums. Produced with evident care, it's a superb tribute to a distinctive soul great. The clam-shell box contains Withers' nine albums, originally issued between 1971 and 1985. Each disc comes in a card reproduction of the original album sleeve, even including a facsimile of the fold-out triptych cover to 1972's Still Bill. Liner notes, annotation and a brief, newly written introduction from Withers come in a separate booklet.
The aesthetic niceties are overshadowed by the music. The hits "Ain't No Sunshine", "Lean on Me" and "Lovely Day" will always define Withers, but – as these fine albums amply demonstrate - there was a lot more to him. His first album, issued on the Sussex label (who also had the equally genre-busting Rodriguez on their books), included versions of The Beatles' "Let it Be" and Fred Neil's "Everybody's Talkin'", and also featured the playing of Stephen Stills. All the subsequent albums (with one exception – the Clifford Coulter-composed "Wintertime" from 1977's Menagerie) solely featured material written by Withers. But those early cover versions were signposts that his intimate, confessional yet immediate brand of soul potentially possessed widespread appeal. And appeal it did. His organic music was seductive. Never more so than with 1976's Naked and Warm.
+'Justments, from 1974, is probably the highlight. As much of a landmark album as Marvin Gaye's What's Goin' On, it literately tackles Withers's navigation of the balances which have to be struck in day-to-day life. Looking for a gift for the Michael Kiwanuka fan in your life? Buy them this for Christmas.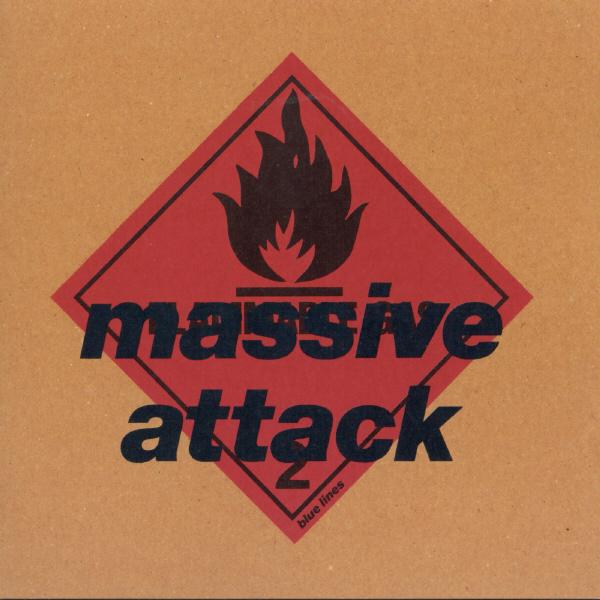 Massive Attack: Blue Lines
Thomas H Green
It's generally acknowledged – and I can only doff my cap in awe and concur - that the 1991 album Blue Lines is a stone-cold classic, laying the template for a new British soul deeply infused with dub, hip hop and electronica. What's less well remembered is that it would never have come into being without Neneh Cherry, a major pop star then, and her long term production team of Cameron McVey and the late Jonny Dollar, who co-produced with the band. Cherry - who also sings on "Hymn of the Big Wheel" - was the key to Massive Attack blooming from Bristol spliffhead DJs into one of the most influential groups of the Nineties. The songs still sound amazing on this new remastered edition and for audiophiles there's also a DVD containing 96K/24 audio versions. Boasting Shara Nelson's exemplary heartfelt vocals on deathless classics such as "Safe From Harm" and "Unfinished Sympathy", Blue Lines has gone from being the given soundtrack to smoky post-rave living rooms at dawn to an album that, like Marvin Gaye's What's Goin' On, is an essential for any household that enjoys popular music which is both emotionally raw and sonically sophisticated. Also, of course, for lovers everywhere it remains one of the all-time great bedroom albums.
Django Reinhardt: On Vogue – The Complete Edition (1934-1951)
Kieron Tyler
In terms of packaging and presentation, this box set is at least as spiffy as the Bill Withers (the annotation and liners are in French and English). Musically though, it's a different journey but equally enjoyable. The eight discs collect every surviving recording made by Reinhardt and his ever-evolving combos, from the point his trio recorded their first acetate in August 1934. His second session from September 1934, made with an expanded line-up, was cheekily credited to Delaunay's Jazz, after the instigator of the session, publisher Charles Delaunay. After that, the band were known as Django Reinhardt et le Quintette du Hot Club de France. Familiarity with the sound hasn't dimmed the impact of hearing this material – heard en masse it sounds fresh and incredibly vital. The energy reaches almost punk levels. Despite Reinhardt's Tzigane roots, it's also instantly clear this sound did not evolve in cultural isolation. American compositions are made over, raising the question of what an audience of pre-war French fruggers made of the recast "Swanee River" or "St Louis Blues". Duke Ellington was on board, as demonstrated by the 1946 collaboration heard here. Another essential purchase.
Various Artists: Diablos Del Ritmo – The Colombian Melting Pot 1960-1985
Kieron Tyler
Taking the journey into less familiar territory is this super 32-track double CD of a different side of the music of Colombia to that tackled by the Cumbia Cumbia compilations. The path is smoothed by the accompanying book's in-depth chapters on Afrobeat and Psychedelia in Colombia and The Evolution of Colombia´s Tropical Sound, and shorter sections on the labels and individual artists showcased. Diablos Del Ritmo is more than a labour of love, it's a definitive statement. But without the music, this could simply have been a guide/history book – which it works well as. Musically, this is an immersive, overwhelming experience. West African/Afrobeat and funk influences shine through. So do exotic local flavours. It might be possible to pick highlights, but it would be unfair as the whole is so arresting. Yet another wallet-emptying essential.
Watch Bill Withers perform 'Use Me', from 1972's Still Bill, on The Old Grey Whistle Test