10 Questions for Rumer 2015 |

reviews, news & interviews
10 Questions for Rumer 2015
10 Questions for Rumer 2015
The singer-songwriter opens up about her new album and her punk rock side
Rumer - not as flowery as she looks
Last autumn Rumer reappeared with her third album, Into Colour, surprising everyone with a lead single that was disco-flavoured. The rest of the album was closer in scope to the opulent LA easy listening and classic West Coast singer-songwriter fare that the singer has made her own since her first major label single, "Slow", blew up in 2010.
Born Sarah Joyce in Islamabad in 1979 to a large British family, she found she was the result of an affair between her mother and their Pakistani cook. The death of her mother in 2003 affected her profoundly and, when she attempted to track her blood father down, she discovered he had also died. After tasting minor success with indie band La Honda, she spent a decade trying to make it as a solo artist, prior to the platinum-selling success of her debut album Seasons of My Soul. These days she is based in the States, settled in a relationship with her fiancée Rob Shirakbari, the 51-year-old former orchestrator for Burt Bacharach and Dionne Warwick who also produced and co-wrote Rumer's new album. She tours the UK later in February.
We meet in a large Brighton hotel then wander along the seafront to a cafe, accompanied by her dog. Rumer is wearing a short, white, figure-hugging and flowery dress. Her manner is friendly, interested and precise. She is forthright but real steel appears in her green eyes if she thinks she's being messed with. "I do not suffer fools gladly," she admits. She has a tea and we chat about a mutual acquaintance who recorded with her in her pre-fame days. Then talk to turns to her Stateside life…
THOMAS H GREEN: You live in Arkansas, in the American South. How do you find it?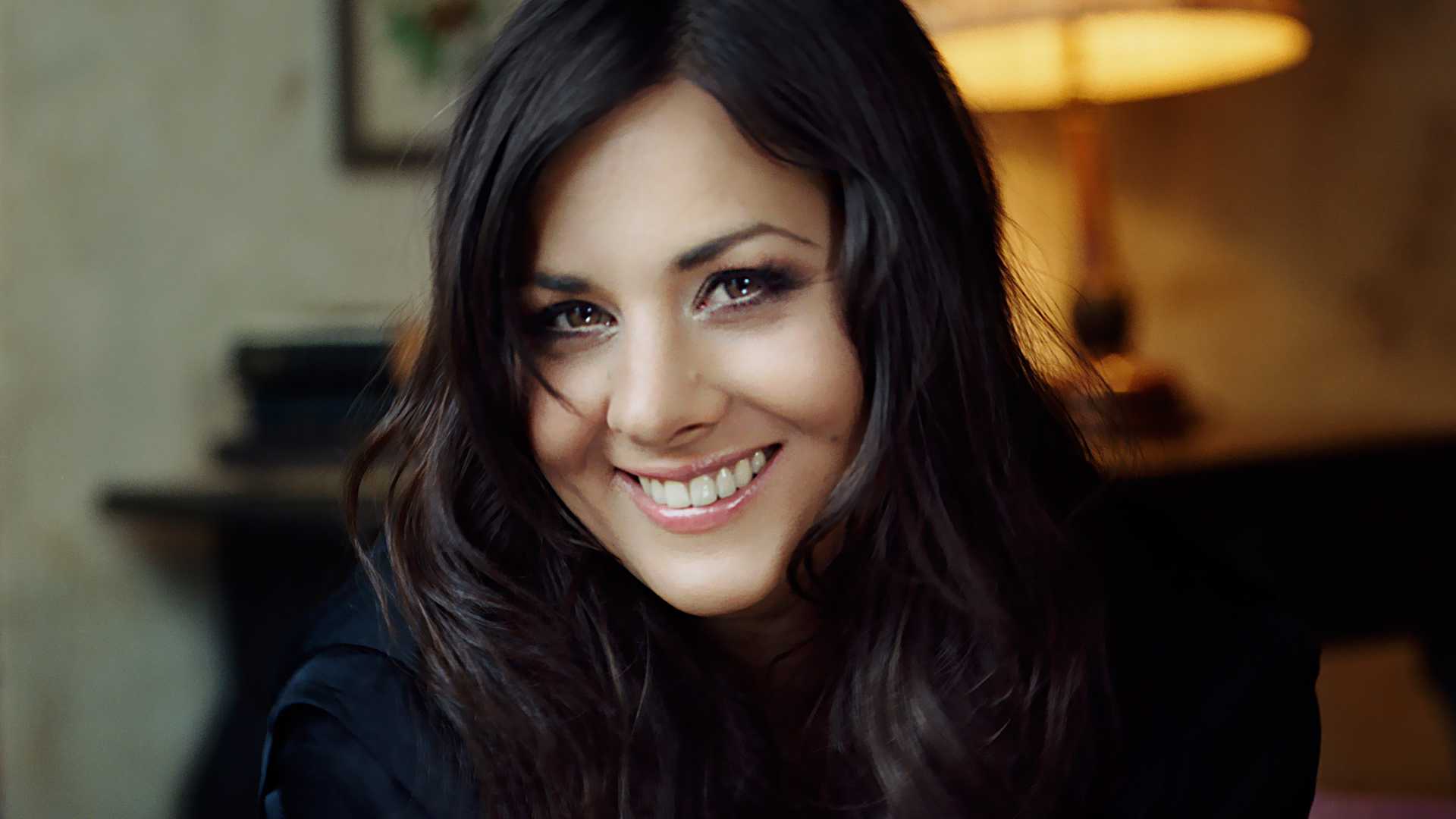 RUMER: I do live there but I feel I've done Arkansas and I'm going to LA next. Arkansas was quiet. You can pay for things with a cheque at the supermarket. There's something "olde worlde" about it, like going back to the 1950s. The neighbourhood ladies knock on your door and invite you to ladies' groups and church meetings - chuck a stick and it'll hit a church. And everyone's got a gun. Everyone who comes round to the house, whether it's the cable guy or the plumber, they're all ex-army, fully trained, ready to go, mobilized anytime. So they're sleepers, man, I'm telling you [laughs]. There's chickens, pigs, a knackered old horse, porches, but also Arkansas has this strange, small business capital, Bentonville, from which they run the Walmart empire – Walmart Headquarters. It's a strangely European enclave, quite hip, which is odd. I think Arkansas is charming. We'll keep the house there but it's LA next, for sure. I've grown to know LA. I wrote most of the record in LA then went to Arkansas to record it.
The album is called Into Colour – why?
It feels like a transitioning into something warmer and more positive, happier.
The first single from it, "Dangerous", was a step away from your usual style. Was it a step outside your comfort zone? It sounds like very early disco, Philadelphia International...
Definitely. The intention was to aim for that Thom Bell vibe. And it is outside my comfort zone, especially live – what the hell am I supposed to do with myself? It's cool to do a classic song form I've never done before. I explore the power ballad on this album, as well. I toy with different song forms but it's sincere. I feel like it's meaningful to me. I hope it still has pathos.
Watch the video for "Dangerous"
You have opened up more over the last year about a number of conditions that seriously affected your psychological welfare. Do you think the music business made you ill?
I think it's the most incompatible relationship in the world. Art and commerce is the most awkward dance ever. It's just awkward having vulnerable people in a very aggressive business, a bad combination. I don't stay out of it but I'm not comfortable. I managed to recover but I almost didn't. I'm trying to say this politely without alienating the wonderful people who've supported me. Overall I'm lucky with my record company [Atlantic]. They're music people. The A&R people have enabled me to do what I want to do, make the record I want to make. When it comes to selling the album, that's when it gets awkward because I'm not inanimate like a can of baked beans or an object. I'm a live wire.
Women in pop have never presented a more objectified image than they do currently. What do you make, for instance, of Nicki Minaj and especially her controversial video for "Anaconda"?
It's really steamy but also a homage to Sir Mix-a-Lot. She's trying to be artistic.
So you don't find offensive the manner in which the female bodies are objectified?
I don't know… I don't know… but I did think those two little girls on Ellen from Essex look up to her and I wouldn't want them to see it. Sophia Grace and Rosie are famous for doing a video of a Nicki Minaj song ["Superbass"] on the internet and Ellen DeGeneres put it on her show. They've become synonymous with Nicki Minaj in the US. They're funny and really cute. When I saw the video for "Anaconda" I thought, "How are their parents going to explain that?" Nicki Minaj seems to be in her own world, kooky and different and she doesn't offend me. Objectifying women does and that video is so blatant it should [offend me], but it doesn't. It's like slapstick. It doesn't seem sinister to me.
Your songs often emanate pain but it's expressed gently, via mellow music. Don't you ever fancy letting rip with anger and the music sounding that way too?
Oh my god, yes, I want to do something heavy rock. I want to do something subversive. I'm feeling a bit "fuck you" right now in my life, my energy is definitely fuck you – fuck you and fuck this! It's also fighting back - hang on a minute, I'm not taking this shit anymore! That's positive, to actually stand up for yourself. Anger is a positive emotion if it precedes change, if you see at as heralding change. You're angry because you don't like the situation so change the situation. There's a lot of good in the feeling you can't live in this particular system we're living in right now. I need to get out of this box but I don't want to tell people I'm making a punk rock album. They'll say, "Oh no, she's going weird." But I definitely feel a Liam Gallagher vibe in me. Right now I'm channelling my inner Liam [laughs]. I do want to make a bit more noise.
As someone who spent years pushing to break through, what are the advantages of success?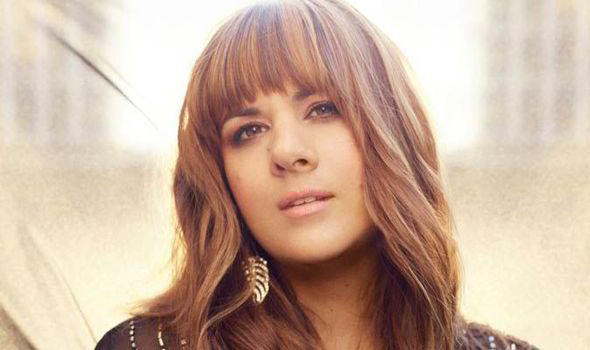 Meeting great people, wonderful musicians. Travelling. Time. I never had time off ever in my whole life so the last couple of years I've caught up, recovered, been creative. I spend my days as I want to. Who can afford that? No-one. We've all got major responsibilities. I was always working, every weekend, up to the point I got signed and then I didn't have any time off around then so [having it] for the first time in my life is a beautiful thing. Time to heal, to explore, to walk, to write. Before that if a taxi arrived 10 minutes early I'd cry. That time was so important to me. Five minutes early and I was in tears.
A multi-millionaire once said to me that when he wakes up and I wake up, time is the asset we both have in equal quantities to spend that day.
Wealth is not money. Money is part of wealth but money with time, with community, with family and health. What's money without health? Without time? Without anyone to spend it with? Wealth is a whole bunch of things. What are you going to do with a pile of money if you're sitting with your hands tied behind your back in a cage?
Tell us about your record label, Night Owl.
We don't do that many projects. We do a band called the Golden Retrievers, also a band called the Church of Malcolm, basically Malcolm [Doherty, from Rumer's old band, La Honda] and a bunch of people, some famous, some not famous, in a collective. Malcolm is a real character. The Golden Retrievers are going to be supporting me. They're in the tradition of Bread, The Eagles, James Taylor, Jackson Browne…
What album are you listening to most at the moment?
I haven't listened to music in two years. I don't listen to other music when I'm writing. I'm in a different gear, listening to my own thoughts, my own melodies in my head so you just can't let in other writers, it clashes with the delicate little melodies that are forming. You need to remember them, not get confused. However, my best album ever in the whole world is Blue Guitars by Stephen Bishop, produced by Andrew Gold, from 1994. It sounds a bit Nineties, a bit dated, but what's great is you can really hear the friendship on it, the camaraderie.
In 2011 you won Best Alternative Act at the UK Asian Music Awards, appearing alongside artists such as Jay Sean and Miss Poojah. Wasn't that a little strange, given the nature of your music?
My mum would have pissed herself, had she been alive, at the thought of me being an alternative Asian. There are so many things my mum would have liked. She would have liked the Torvill & Dean skating and all that stuff [Rumer performed on Dancing on Ice 2013 with Jools Holland]. She was so ill and spent a lot of time in bed watching telly. She used to watch Pop Idol and say, "You should go on that, you'd win that." [Laughs] But of course it's nice to get an award. I was born in Pakistan, I'm half Pakistani, that's pretty Asian but I don't think those awards fully reflect great Asian music, they're not really exploring it – it's just Asian pop.
Watch the video for "Reach Out" performed in the studio
I definitely feel a Liam Gallagher vibe in me
Share this article